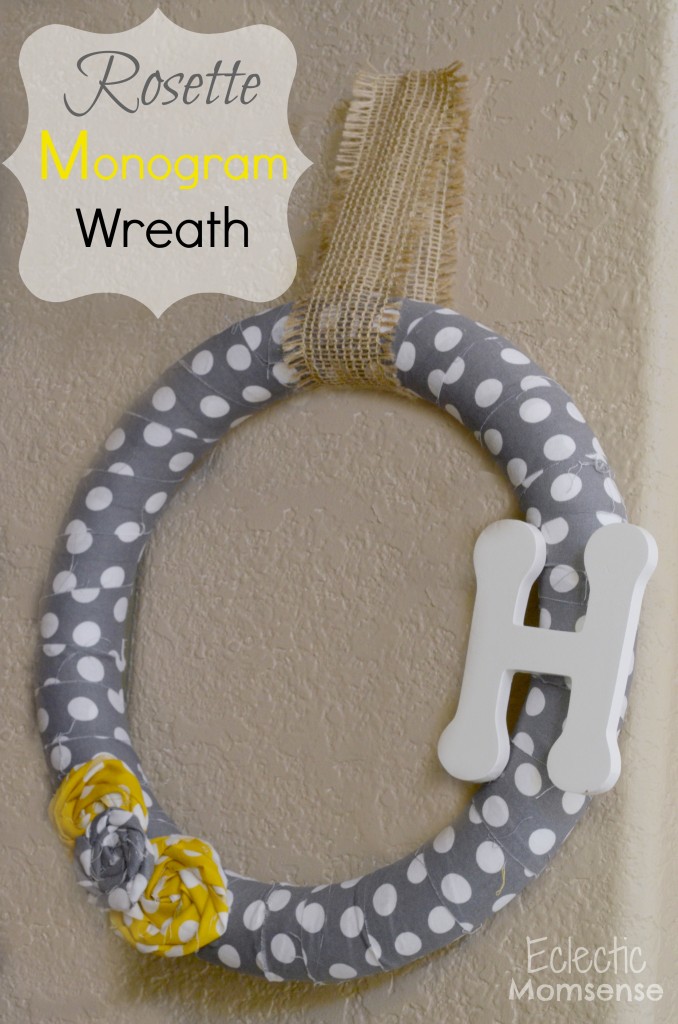 A good friend just recently bought her first home. She lives far away in Florida, so I wanted to make sure I sent her a nice housewarming gift. Luck would have it the wreath fixings I received at the last Glitter Academy matched her home colors. This was my frist attempt at making rosettes this way. I couldn't be happier at how this rosette monogram wreath turned out.
Materials:
"2" wide strips of fabric
wreath form
hot glue
felt
burlap ribbon
letter
Directions:
Wrap your wreath with the fabric strips of your choice. Begin and end each strip with a line of hot glue to adhere.
Next, make your rosettes. My favorite is the easy method I learned here. The size of your finished rosette depends on the length of fabric you use.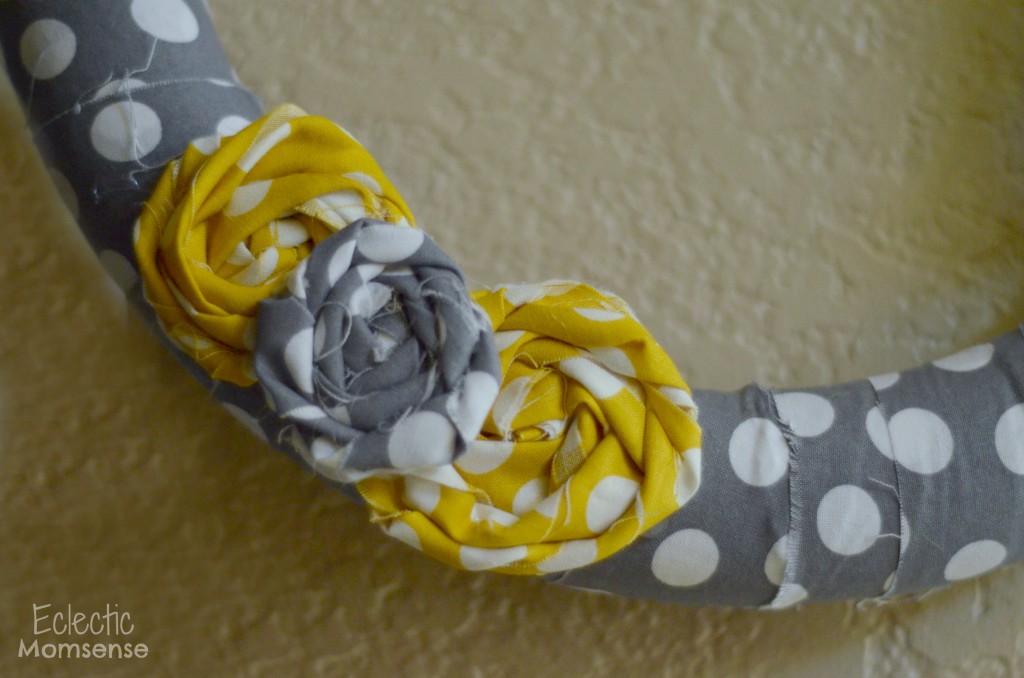 Decide on the placement of your monogram letter and rosettes. Secure with got glue.
Loop your burlap ribbon at the top of the wreath. Secure the ends to the back with hot glue.
The colors I selected are perfect for spring or anytime. You can switch up the colors and textures for a holiday themed wreath.