This is the second Olympics, first winter, we get to experience with kids. It's so much fun to share your favorite events and see which ones they take too. It was a special time as we let Aiden stay up late to catch some of his favorites, diving and gymnastics. It will be interesting to see which sports he'll take to, having no real connection to snow and cold other than the occasional day trip. We've been counting down to the opening ceremonies and like many big events we like to throw a party. Aiden decided we needed some decor and special foods. I thought it might be fun to keep them entertained with a scavenger hunt or BINGO, we've been doing both a lot lately.
Here are a couple printable versions of the 2014 Olympics Opening Ceremony scavenger hunt cards. It's a great way to keep restless kids engaged. Plus we are a little competitive so why not start the biggest sporting event with a little competitive fun. I think we might have found a new tradition.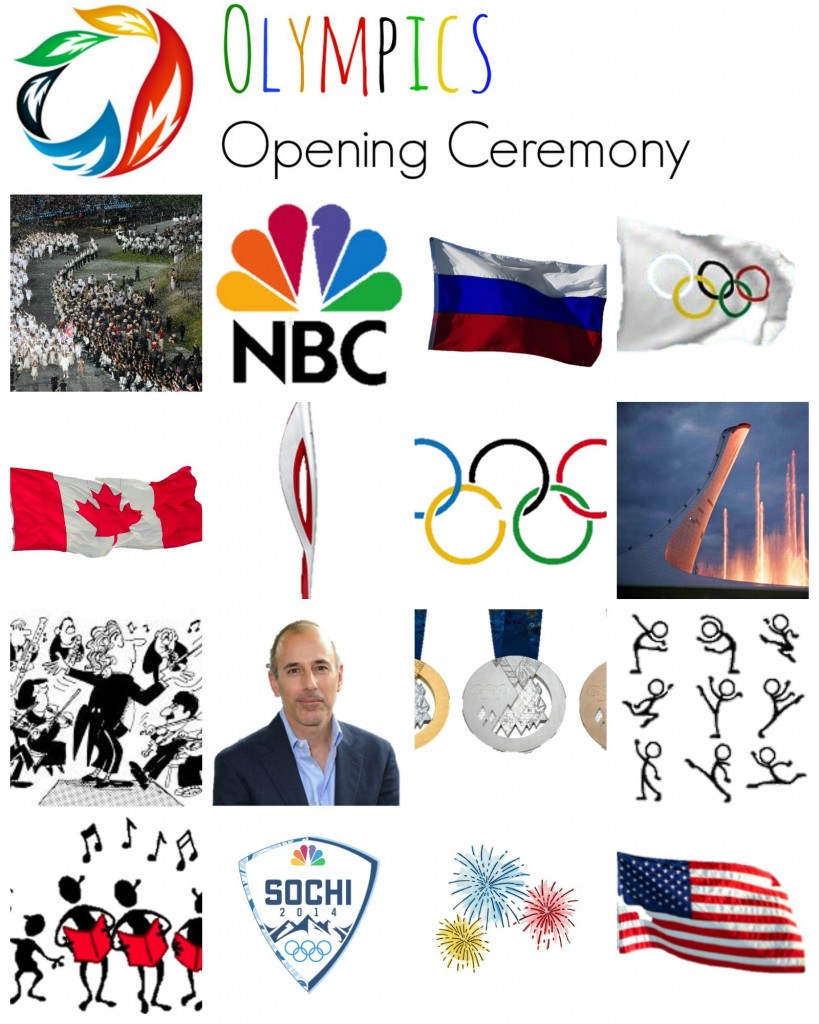 Want to turn it into a game of bingo, here are 3 additional cards. PDF 2 PDF 3 PDF4
What are your favorite winter Olympic events?