I can't even believe it is already the end of January. This month has flown by and I'm happy to report I've found a good groove. It has helped that we are starting to break little man of his little addiction, nursing, and he's sleeping better at night. So exercise I've gotten down, need to step it up, but hey I'm moving daily. A fun little gift came Monday that is going to help me do that, my Polar heart rate monitor!
Nutrition is a whole other beast and I'm going to share how I try to manage a balanced diet. Now if you know me, then you know I'm a picky eater. I definitely don't eat a well rounded diet of fruits, vegetables and grains. If I had my way the scale would definitely tip toward the latter. It became apparent early on that I needed a little help in that area. While of course eating your veggies, fruits, and vitamins are ideal sometimes you need a little boost. I do blend smoothies for most of my daily requirements, but I'm not about to drink every meal. So supplements are an important part of keeping me healthy, both a well-rounded diet and to boost my immunity.
This coming weekend, just as I'm prepping for my Color Run, Whole Foods Market will be holding a huge Whole Body Sale. ALL supplements from January 24 to 26 will be 25% off. This sale happens once a year and is a great time to stock up on all your needs for the year.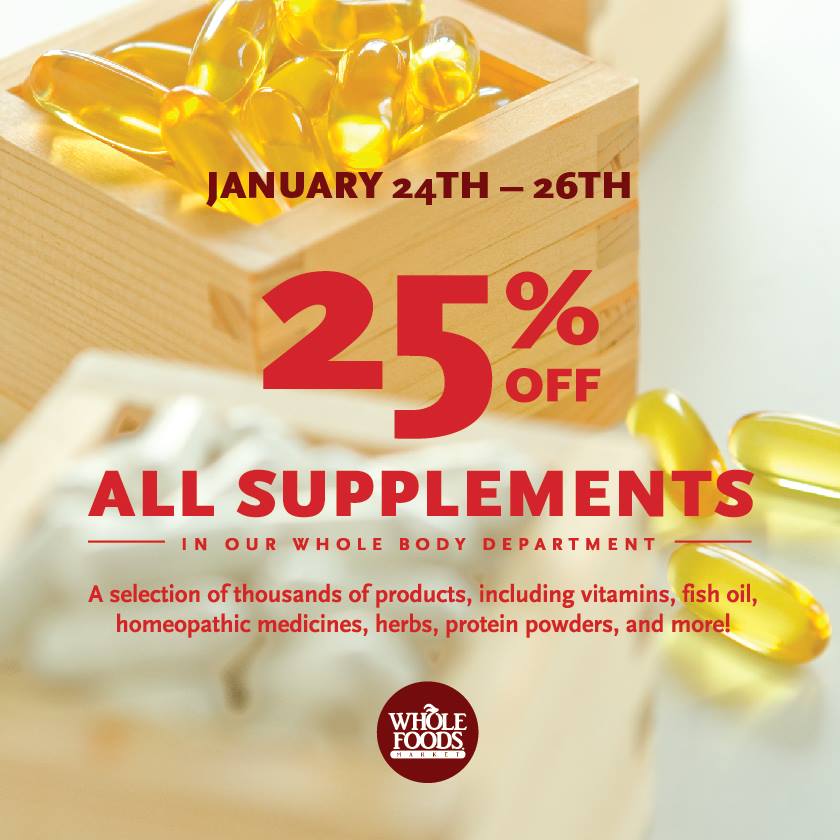 My daily regiment of supplements include those in pill form and those I add as enhancements to my smoothies.
Morning Regiment
Pre-natal- Gives me the extra nutrients while nursing including folic acid and calcium.
Omega-3 Fatty Acids- important for mental and immune health as well as promoting good heart health
Probiotics- help to promote good gut flora. And good gut flora means your body and intestines are happy.
Smoothie Enhancements
Chia-what doesn't it have: dietary fiber, calcium, calcium, omega-3 fatty acids. It's the perfect additive to smoothies. Plumps up like gelatin and adds some thickness.
Flax- dietary fiber, omega-3 fatty acids, and lignans which help to metabolize estrogen reducing your risk of breast cancer.
Additional Boosts
Vitamin C- great for when I need a little added immunity boost.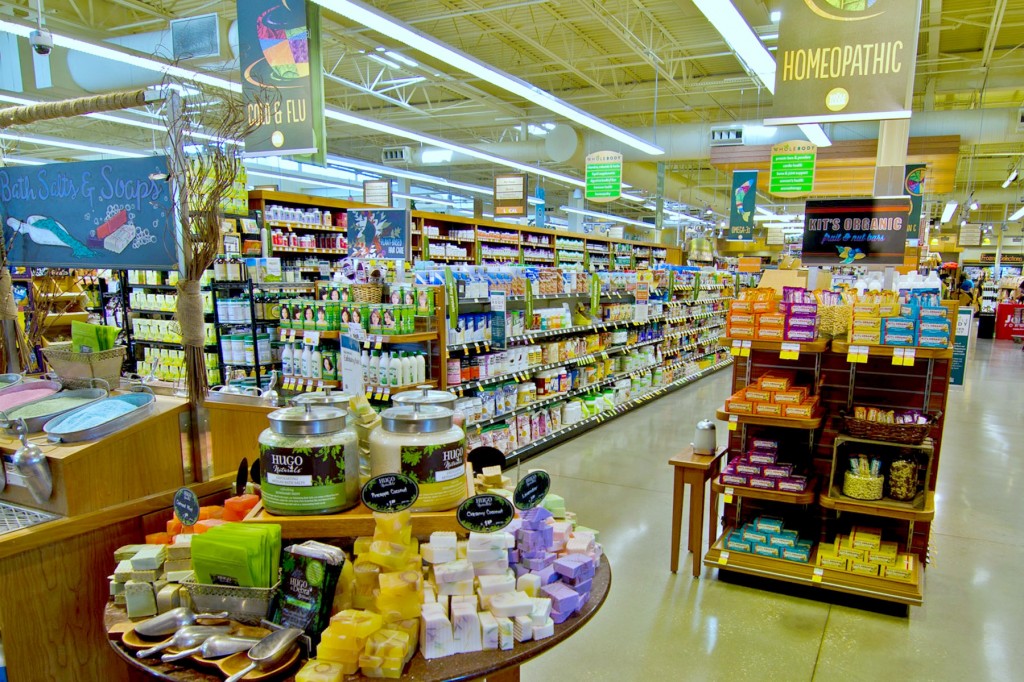 CONNECT
Stay connected with your local Whole Foods online through Facebook and Twitter. Check here for locations near you.
Whole Body Sale discount available in Southern California, Arizona, Las Vegas and Hawaii.
Disclaimer: This conversation is a sponsored post for Whole Foods Market. All opinions and thoughts are my own.