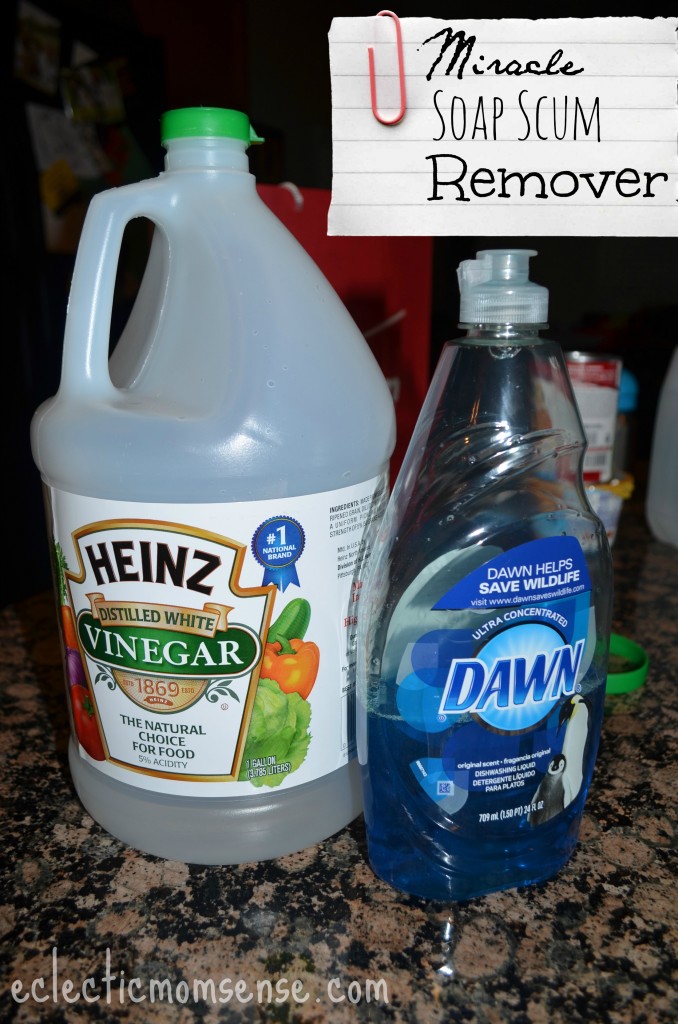 I am going to apologize for the pictures of my dirty shower now but, I promise you WILL thank me. It measures up to it's title of miracle, it is truly magic.
In this part of AZ our water is pretty hard. It isn't uncommon for people to have water softeners. The outcome is hard water stains. It makes it very difficult to clean the grime that inevitably builds up. I hate to clean the shower because of this. Even the harsh chemicals weren't able to cut it.
12 oz. Dawn
12 oz. Vinegar
Heat the Vinegar
Pour Vinegar into spray bottle
Add dawn
Shake the bottle to mix the two
Coat your shower with the mixture.
Wait I let mine sit the first time for about an hour. I had to use a little more elbow grease. The second round on the floor I let it sit over night. Wiped with a sponge, rinsed, and the stains were gone.
We are making the switch to homemade cleaning products. The miracle soap scum remover will definitely be in our cleaning supply now.