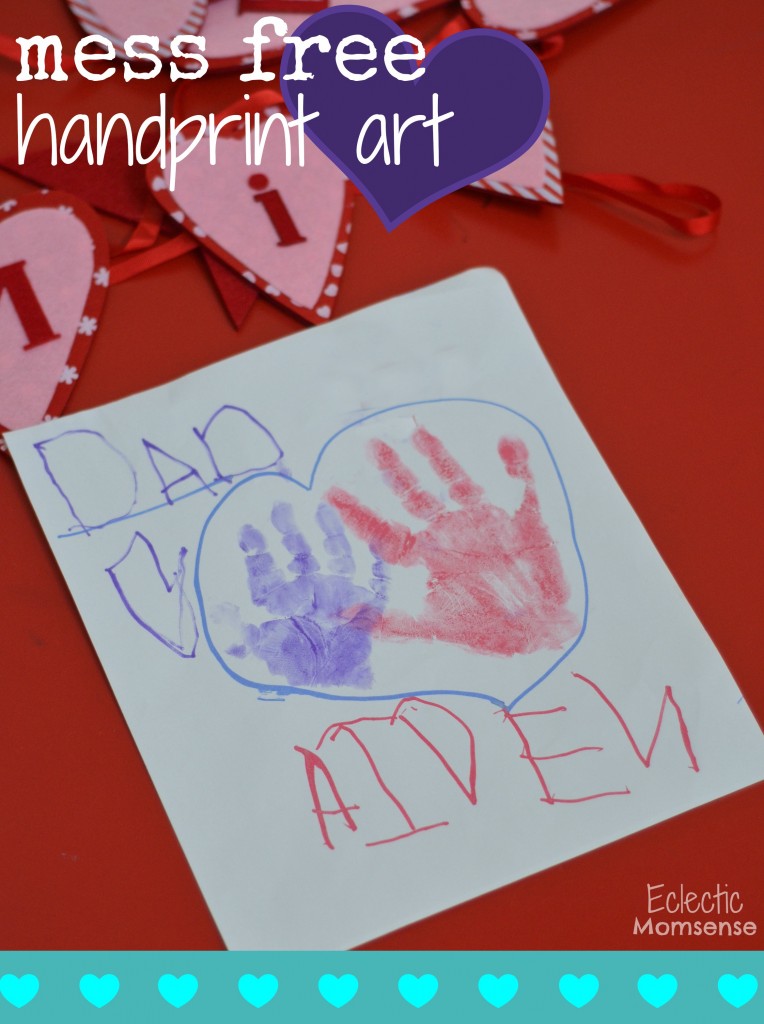 We have been doing a lot of handprint artwork lately; tracing, painting, you name it. There's one thing that this mom can't get over, the mess. An uncooperative 16 month old can be quite destructive when wielding a paint soaked hand. I discovered this easy mess free handprint solution by accident. It's perfect for paper crafting like cards.
Supplies:
Color Wonder markers
Color Wonder paper
wipes
It's as easy as "coloring" all over your child's hand with the marker. Then imprint their hand onto the Color Wonder paper.
Wipe their hand when you're done to remove any excess residue. If they touch any of the paper it will leave little fingerprints everywhere. Hence how I discovered you could do this.
I love this solution because it keeps the mess on the paper. The toddler didn't seem to mind either. No wet and gooey paint all over his hands.