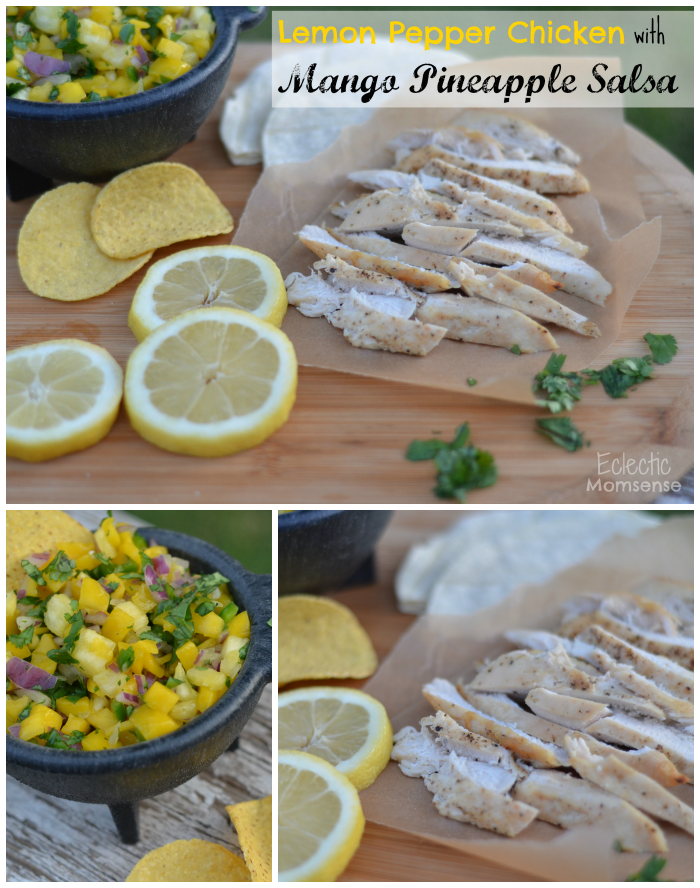 We get pretty excited in our house for special TV events and DVD releases; we never pass up the opportunity to host a fun party. Aiden has been dancing to The Bare Necessities lately so with The Jungle Book just releasing, February 11th, I couldn't wait to have a fun #JungleFresh movie night at home.
I'm excited to share with you the essentials, no, bare necessities to hosting an easy Jungle Book family movie night. The perfect evening is complete with a few #JungleFresh recipes and decorative elements.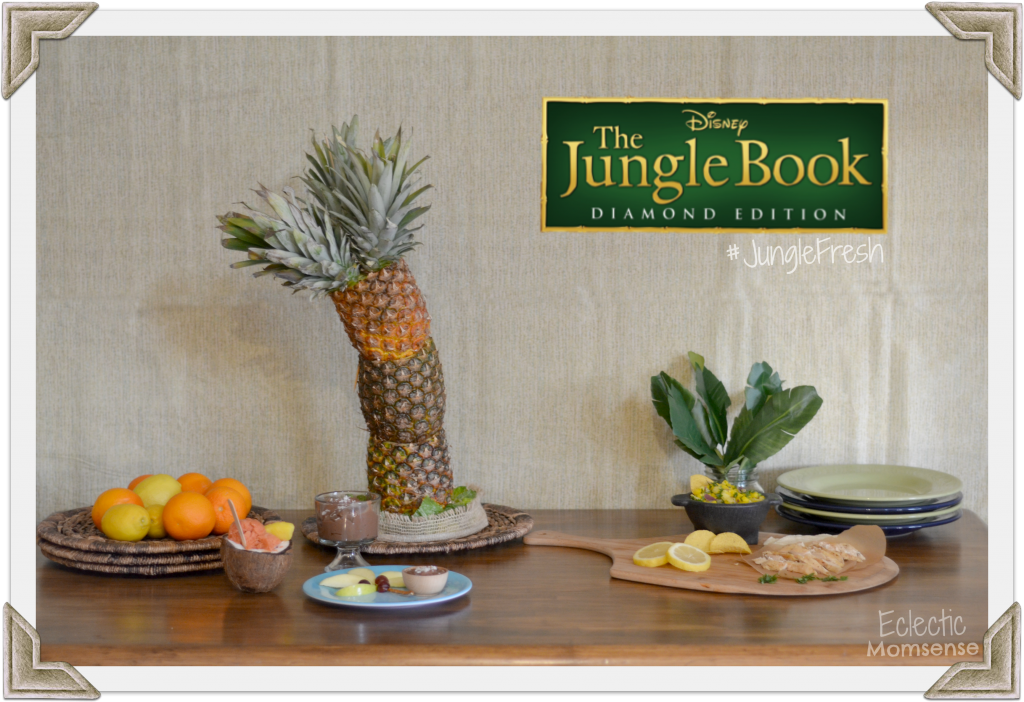 Select decor with natural elements. Burlap, jute, and bamboo are all fantastic natural textiles that have a jungle feel. Utilize real fruits and veggies to add color and texture to your decor.
Don't forget the movie. Disney's The Jungle Book is now available at Walmart for purchase. Pick up the special Diamond Edition with FREE Jungle Book Lunch box to keep the fun going after your movie night. It will be perfect for packing a #JungleFresh lunch for school.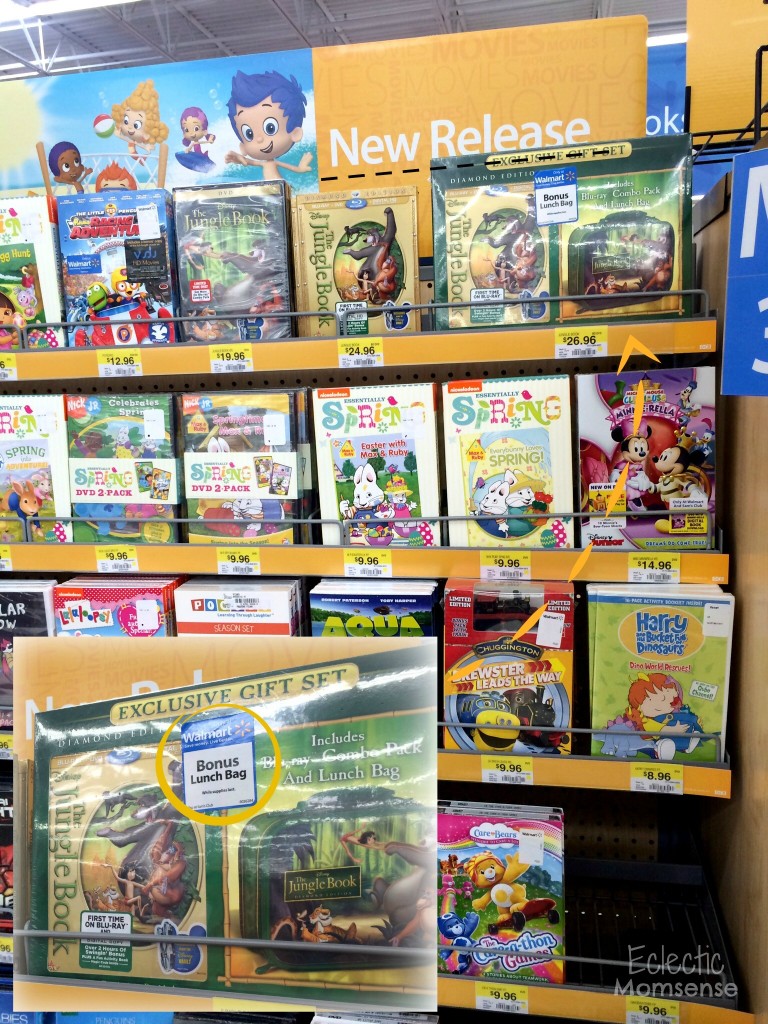 Let your healthy #JungleFresh ingredients inspire the menu. We found many tropical selections in the produce department at Walmart. Favorites like fajitas and salsa got a tropical makeover infused with flavors like mango, citrus, and pineapple.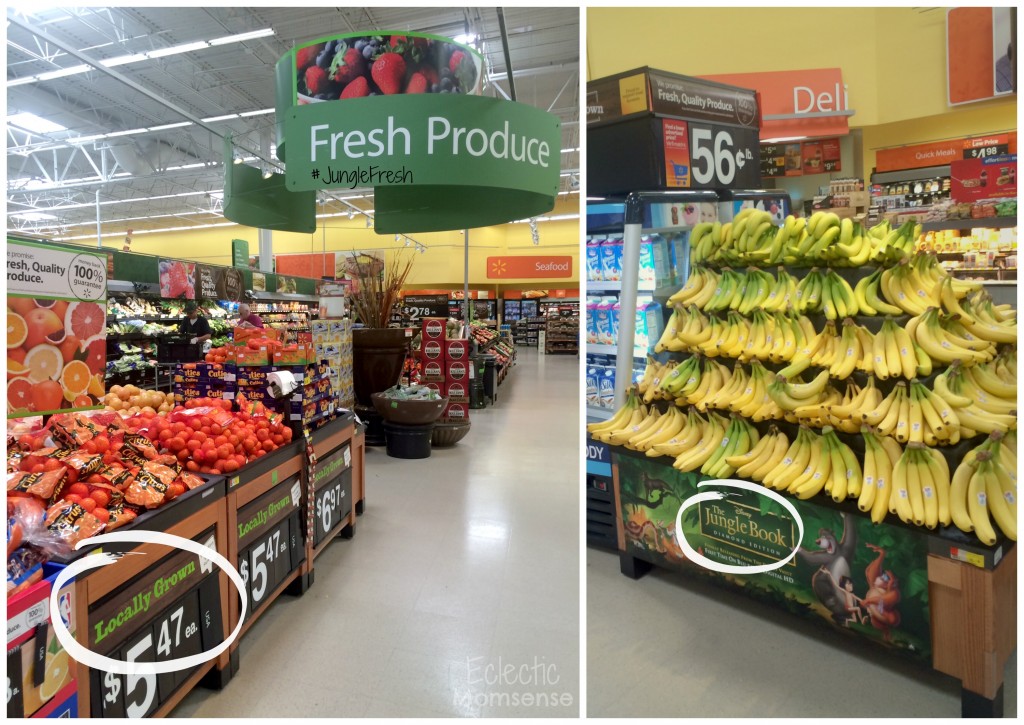 The chicken and salsa were delicious on their own, but we decided to have a fajita bar. The simple mixture atop some corn tortillas and we had jungle book inspired fajitas. See below for the #JungleFresh inspired recipes.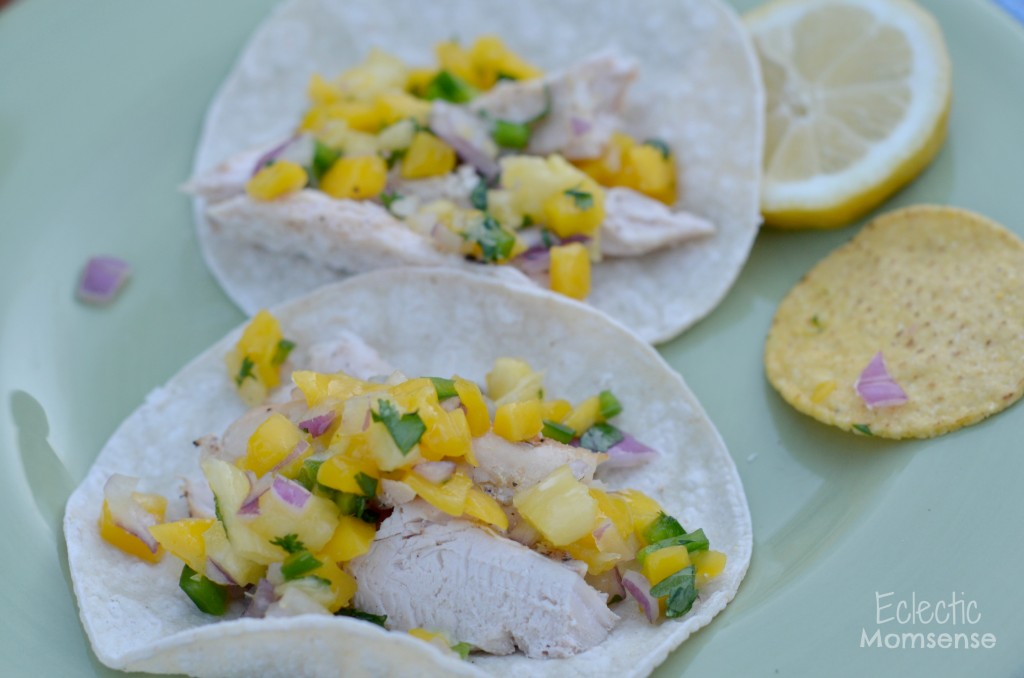 And don't forget to get input from the whole family. My husband's contribution for the night, witty puns.
"Man, child you are going to love our Jungle Book party."
"Better get yourself one before they are Sherre gone."
Oh, and thank goodness for easy open coconuts and the muscle for the evening; my dad. The coconut meat was the perfect garnish for our dip and the sorbet looked very festive in the shell.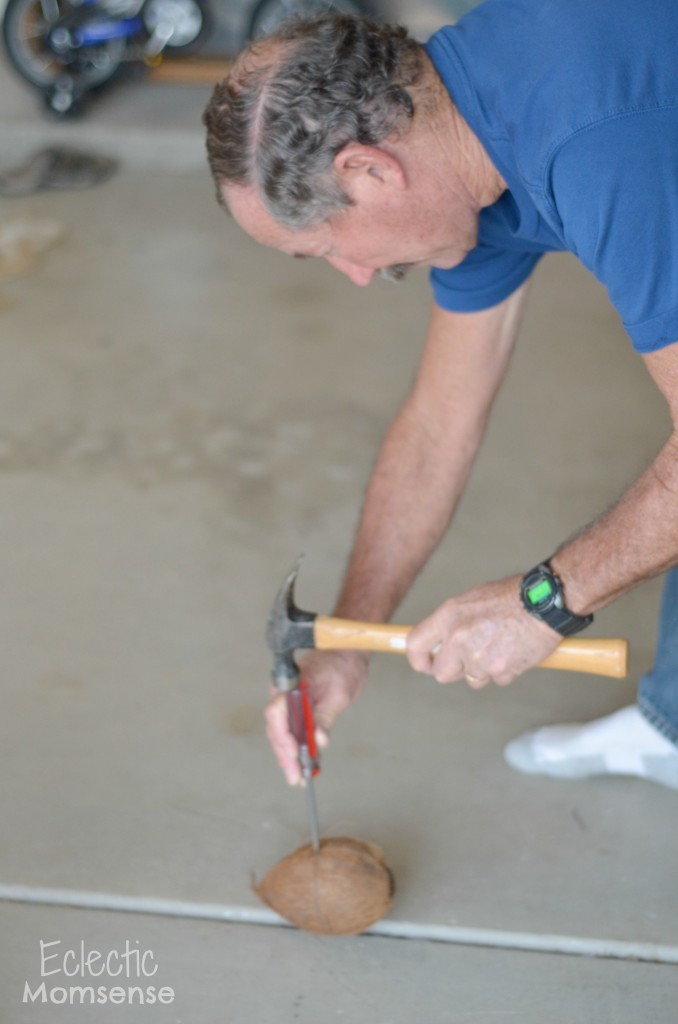 As the sun set and the dishes were cleared. We all settled in to watch The Jungle Book. Aiden was glued to the screen, and well Emerson was off spinning in circles getting dizzy. He couldn't wait for the songs and dancing to begin. We enjoyed our special tropical treats as the movie played: Apple Palm Trees with Nutella Yogurt Dip and Pineapple Mango Strawberry Sorbet.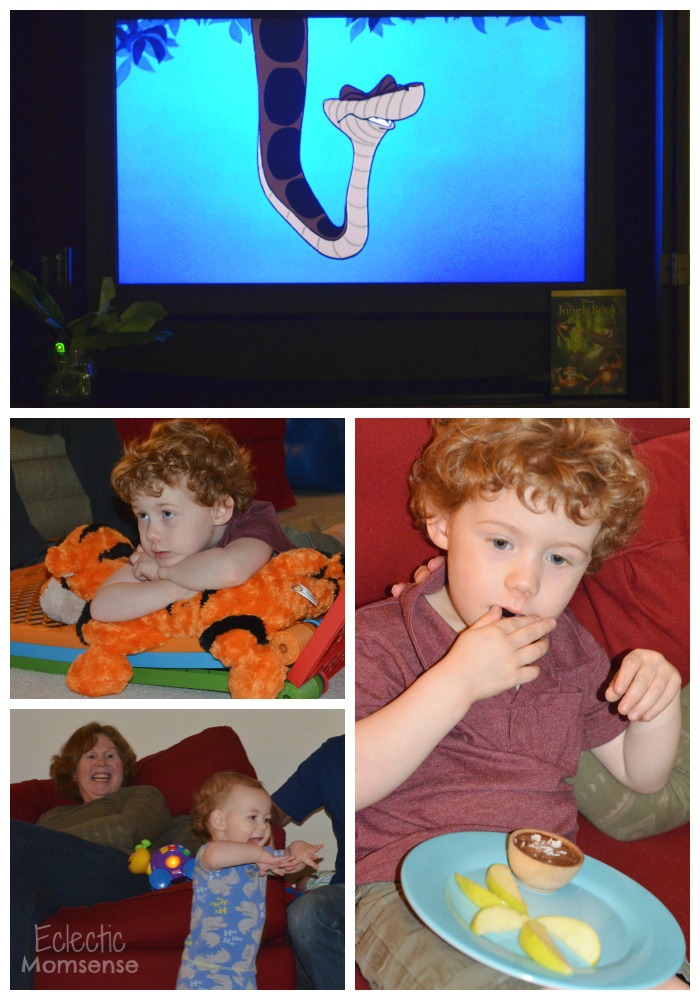 This is one movie I had forgotten I enjoyed, and has quickly become a favorite of both boys. Great music, dancing, and fun treats made this an evening to remember. If you would like to recreate the #JungleFresh fajitas checkout the easy recipes below.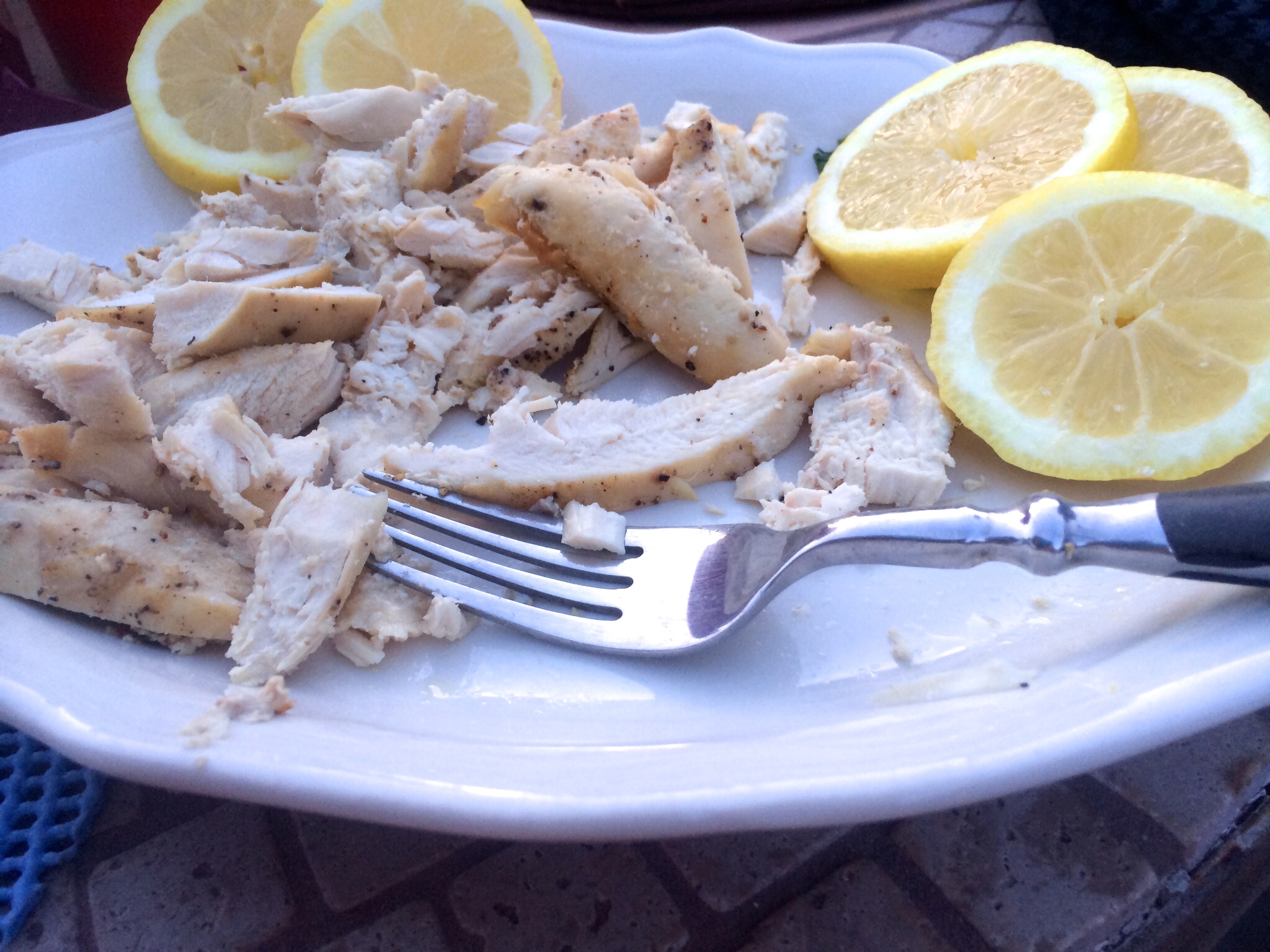 Lemon Pepper Chicken
Ingredients
2

lbs.

boneless skinless chicken

1/4

c.

olive oil

1

tbsp.

lemon juice

1/2

tsp.

garlic powder

1/4

tsp.

black pepper
Instructions
Place chicken tenders in zip lock bag

Coat with olive oil and lemon juice

Sprinkle garlic powder and black pepper

Close bag and massage oil and spices into chicken

Set in fridge to marinate for at least 1-2 hours.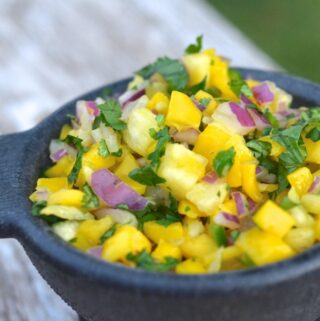 Mango Pineapple Salsa
Ingredients
1

mango

1/4

c.

onion

1/2

c.

pineapple

3

tbsp.

cilantro

1/2

jalapeno seeded

2

tbsp.

fresh lime juice

Salt
Instructions
Dice mango, onion, pineapple, jalapeño and cilantro

Mix together

Add lime juice and salt to taste
#CollectiveBias