Tomorrow Disney•PIXAR INSIDE OUT opens in theaters nationwide (June 19th)! To celebrate the movie the boys and I had a little Inside Out emotions party. We had the opportunity to preview the film last week, and couldn't wait to have a little fun! More on the film tomorrow, but for now here's a fun sensory bin idea that will have your kids feeling all kinds of joy.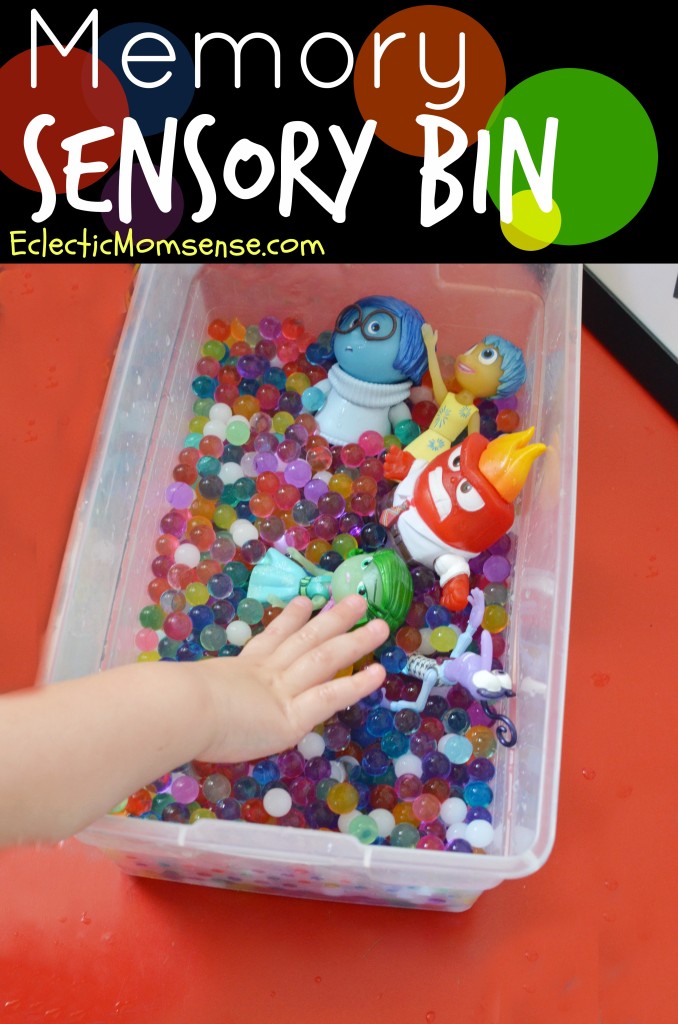 One of the main focuses of the film is Riley's emotions. Joy, Anger, Sadness, Fear, and Disgust are charged with keeping her memory orbs. I recently discovered
water beads
and they instantly reminded me of these brightly colored spheres. They are quite
inexpensive
and provide hours of fun. We used just 1 of 5 bags to fill a small plastic shoe box half up.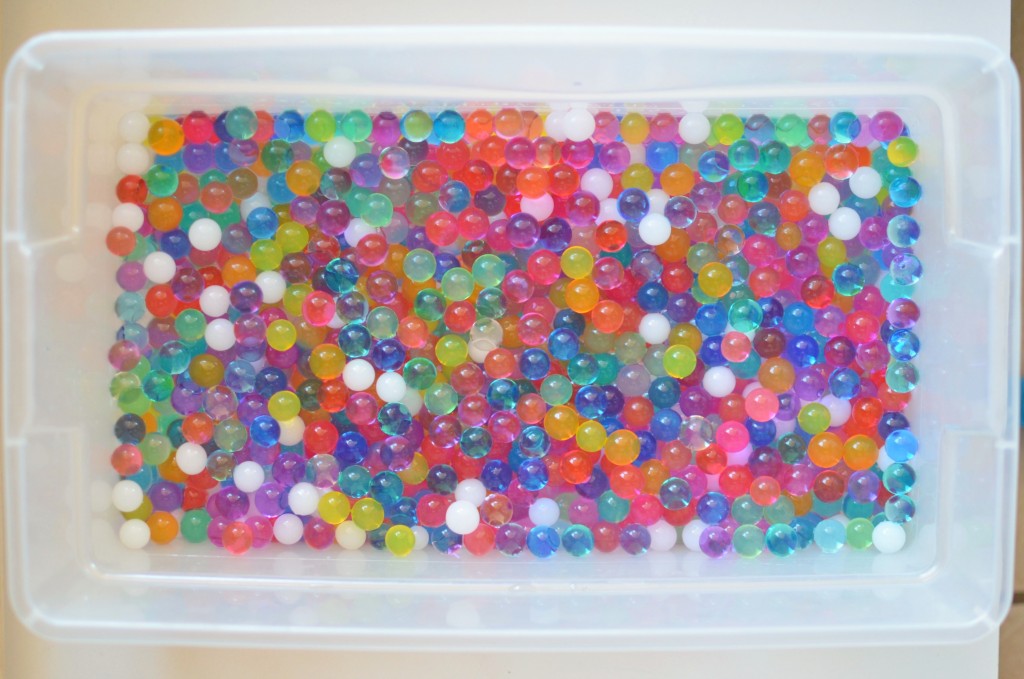 This was definitely the hit of the party. To be honest with you when I was hydrating the beads I found myself playing with them too; it was a great relaxation activity. The concept behind them is quite simple and scientific. They are made of a super absorbent crystal polymer. When hydrated they swell to 100 times their original size. The greatest thing is they are completely reusable and non-toxic.
Because of their size, texture, and makeup there is so much you can do with them. The kids loved playing with their Inside Out toys in the memory dump. A clear plastic container with a lid was the easiest way to store them, keep them hydrated, and keep them, mostly, in one place. The kids quickly found out that they bounced just like a bouncy ball. A few even were sent down a few sounds tubes we picked up at the dollar store; just like the pathways to long-term memory.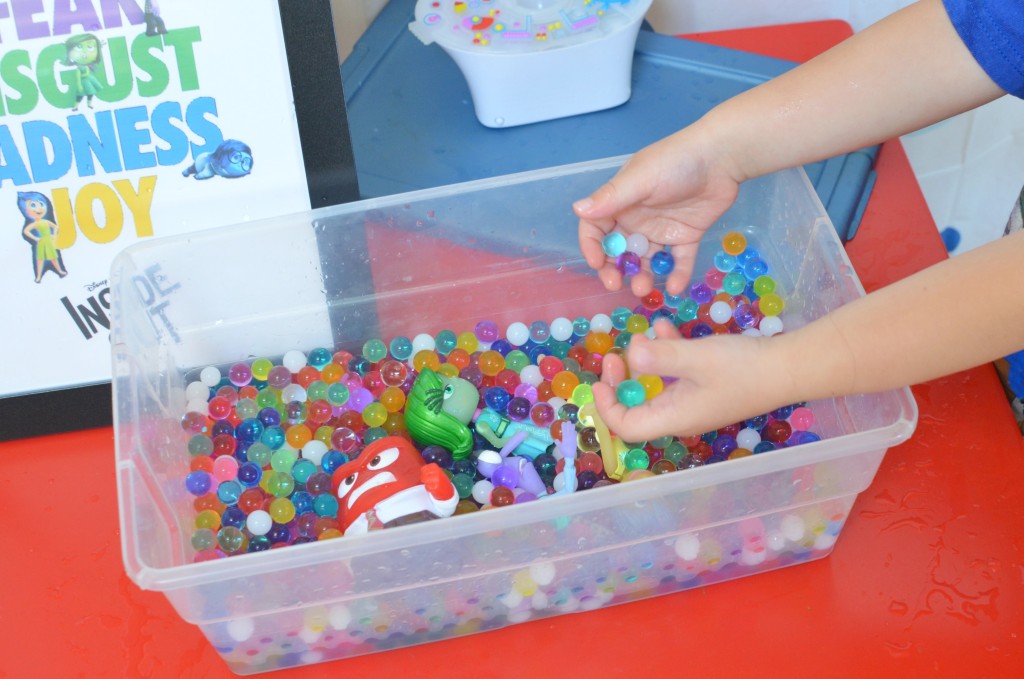 How would your kids enjoy playing with water beads?