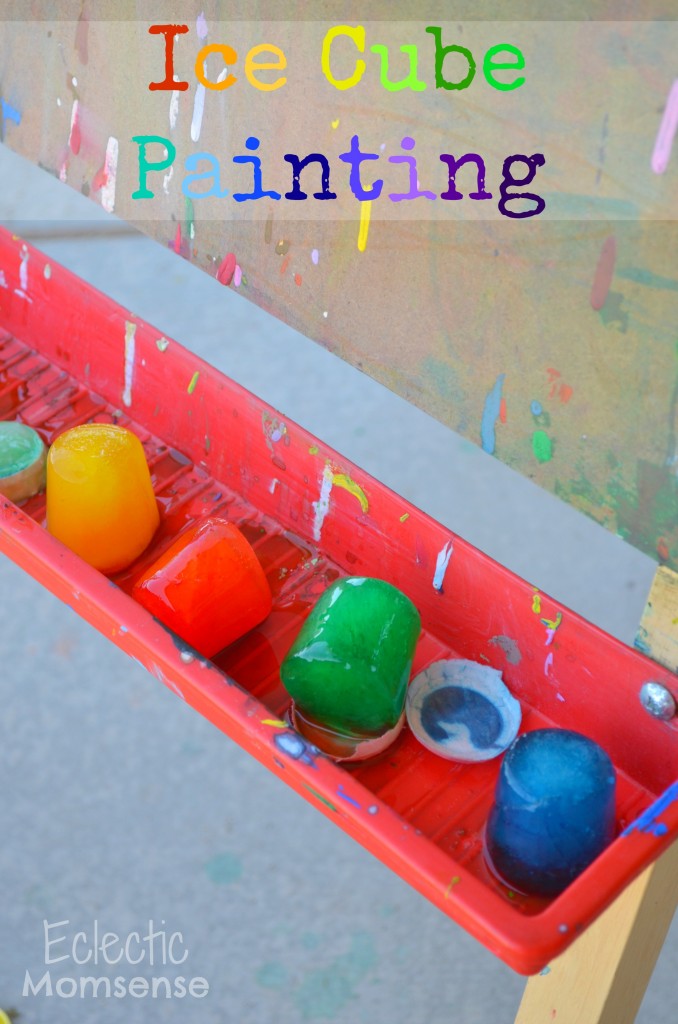 Aiden just had his first water day at preschool. His teachers did a fantastic job coming up with a ton of fun activities to keep the kids busy. The kiddie pool was quite popular, until they got cold and needed to warm up on the water blob. My favorite, bubbles aside, was the ice cube painting. On a 100 degree day nothing sounded better.
food coloring
water
ice cube trays
paper
Place 4-5 drops of ice in an ice cube tray.
Top off with water. Mix.
Test the color intensity on a scrap piece of paper.
Freeze.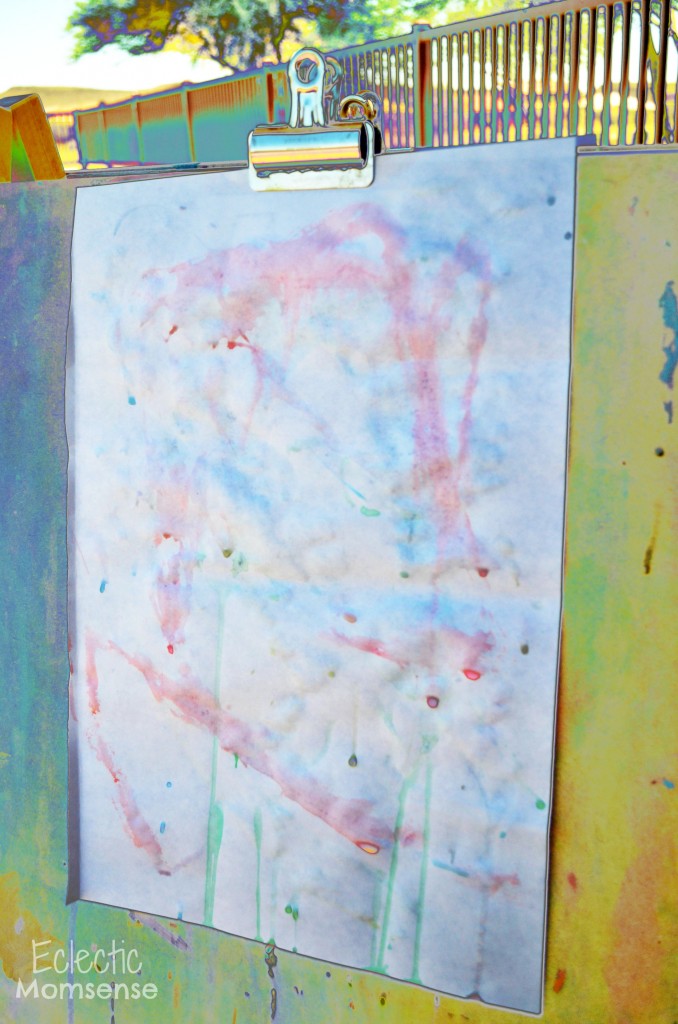 Alternatives:
watercolor paper to prevent wrinkling wet paper
popsicle stick for holding onto. Perfect for kiddos that don't like messy hands.