Disclosure: I was provided with a pair of bibs to participate in The Color Run in exchange for promoting and giving my honest review.
Well, I did it, I finally completed another 5K. This past weekend a bunch of my blogger buddies and I participated in The Color Run. It was the perfect weekend for The Happiest 5K on the Planet. In stark contrast to last years cold and rain, we had beautiful weather. Sunny, with lovely cloud coverage and the perfect temps in the 70's.
Here's the day in a nutshell. We showed up about an hour before our start time. We all needed to pickup our packets still. No one was interested in driving across town to pick them up the day before. Thankfully we showed up early enough, but I know many were still checking in when we were starting the run. Through the course of the run you get some pretty great swag.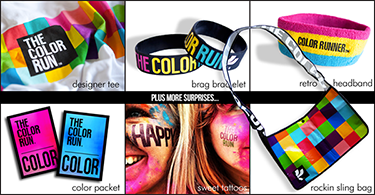 It all began and ended with a big party. Music at the start, music at the finish. The DJ's were awesome at getting people hyped prior to the run and keeping the energy up after. We then wound our way around the courses 5 color zones. I believe they advertise 4, but this year we got a bonus purple color zone.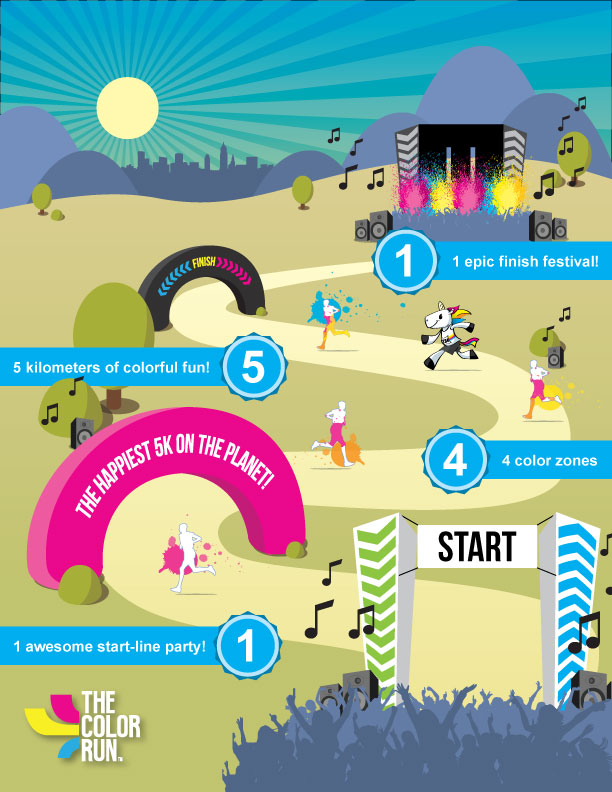 I was terrified before going into the run, I get a little anxious with that dirty feeling. All in all, not bad at all. The color is made of corn starch, so basically you are being doused in colorful baby powder, not so bad, right? I can attest that it isn't half bad to scrub off either. With exception to my under arms I was back to my normal pale pallor with just one shower. My shoes and shirt were back to their almost bright white after one washing too. I wouldn't recommend wearing your favorite $100 running shoes if you aren't okay with a little color.
The race was really well-run. The check-in line was a little daunting, but they worked quickly through the participants. I would love to see a choice of pickup locations next year. Ours was about a 50 mile drive. The color volunteers did a fabulous job at dusting us, although some of the younger kiddos were a little overzealous. A few in our group were coated inside out: nose, ears, mouth, eyes; you name it. With that said expect to get colored. If you want a light dusting you can easily go down the middle and catch the plume of color. Some of the sections were less diligent in sweeping up the excess causing a few spills and twisted ankles.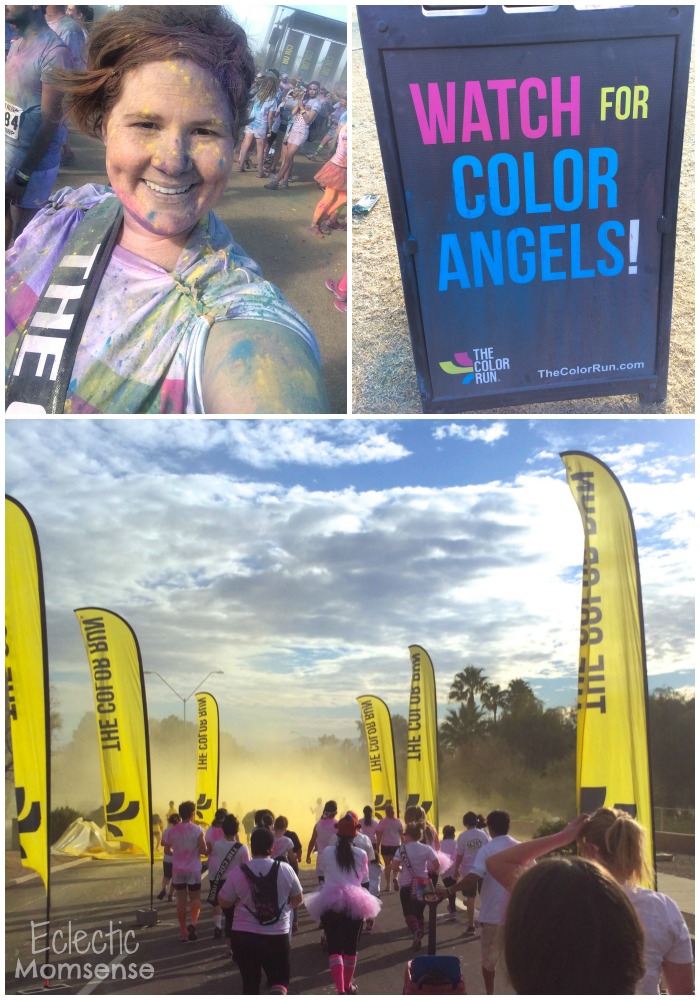 The best part comes post race. Bask in all your colored gloriousness and enjoy a color toss. You can choose to have the excess blown off, which I think our group would've done if we hoping right into our cars. We walked it off and took the light rail back to our vehicles. Then wait for the chatter and camaraderie that follows. We fueled after the run at a little breakfast spots and got a few stares, but mostly the staff was excited to hear about how we came to be so, um, colorful.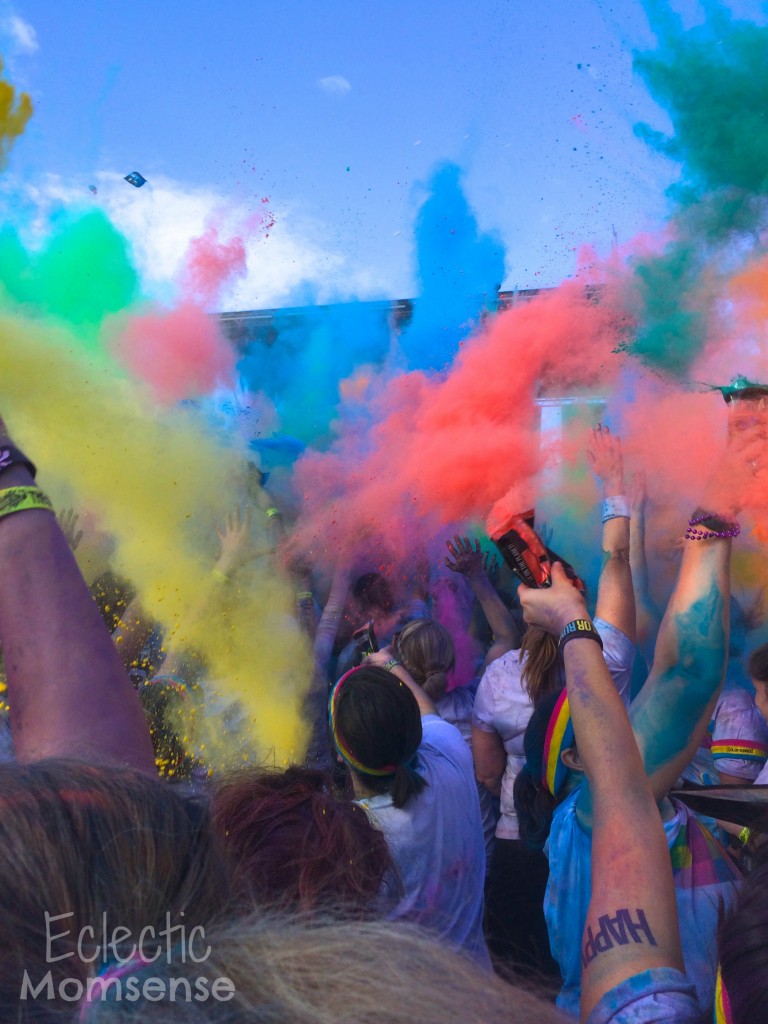 If you're a runner, a walker, this run is for you. Our group managed to fit in a couple jogs, but for the most part took a nice brisk walk through the course. There was toddlers, teenagers, even whole volleyball teams and families enjoying the run. Don't be intimidated by the 5K attached to The Color Run. Think of it as a fun walk with your friends. You probably walk 3 miles on an average day shopping at the mall.
And just for fun here is my youngest enjoying one of the The Color Run gear sweatbands. I think he needs to rock one at all times.