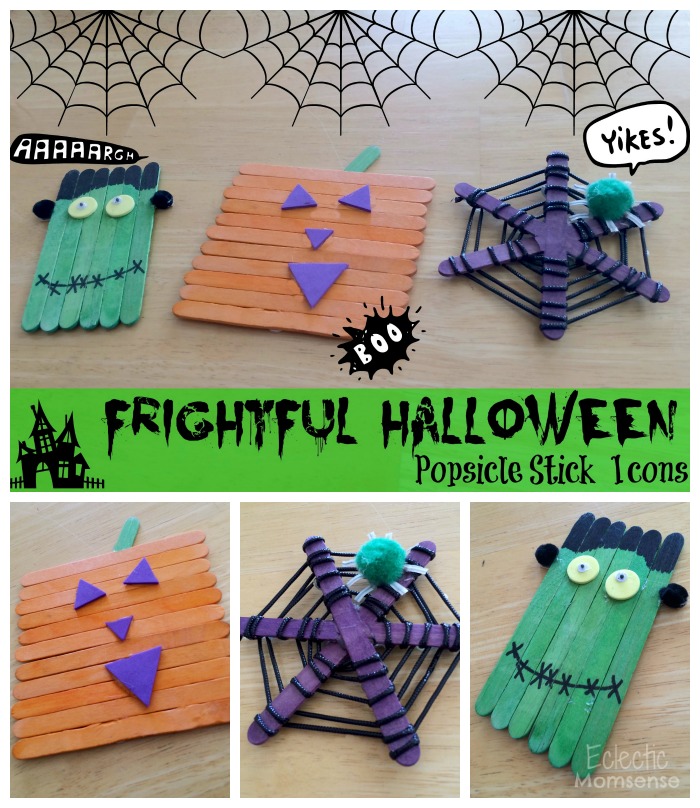 We started out the day crafting. Some skeleton stickers I found became a fun morning activity. As soon as the project had Aiden's stamp of approval he declared we shall make more crafts. I was doing some browsing looking for craft supplies online and came across a spider web craft. Popsicles sticks became our medium, a skeleton, pumpkin, and Frankenstein our subject. He helped me pick out all the supplies. While mom had a heavy hand at construction, we used hot glue, he was responsible for all the placement.
Supplies:
Popsicle Sticks
-orange
-green
-purple
Pom Poms
Foam Pieces
Googley Eyes
Hot Glue
Black Yarn
Black Permanent Marker
We choose to use hot glue as an adhesive so they would last more than one Halloween. These could easily be put together with kid friendly glue like school glue.

Simple Directions:
Use hot glue to adhere popsicle sticks and materials as shown.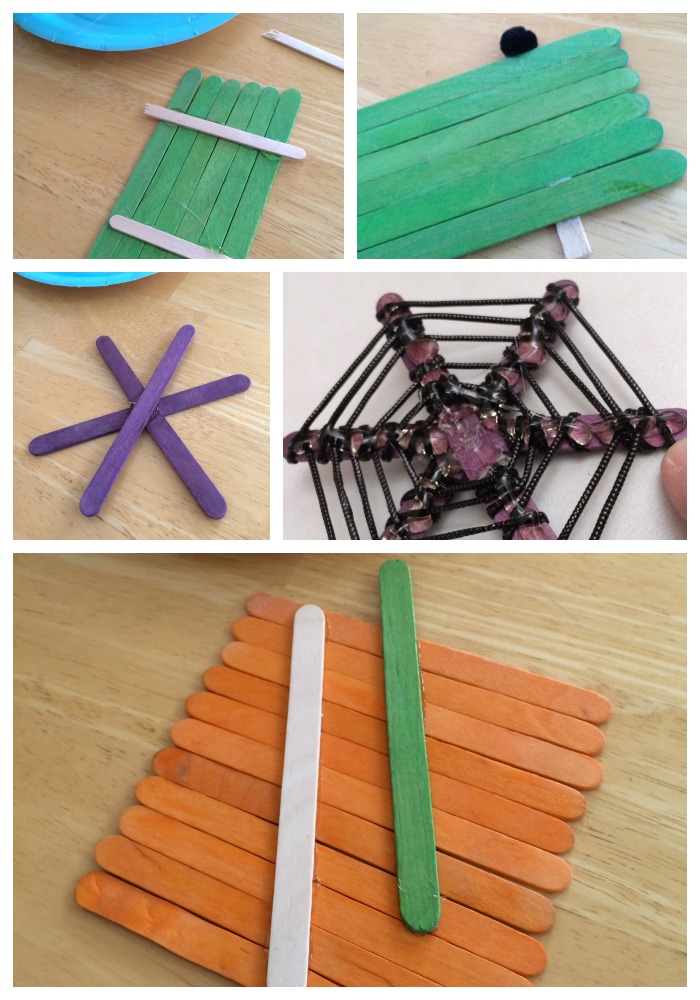 Popsicle sticks are very inexpensive and make the perfect craft for your kids to work with. Both the natural and colored sticks I picked up at our local dollar store. We have used them for other crafts like these Avenger puppets/bookmarks. I can't wait to imagine up more icons for the coming winter holidays.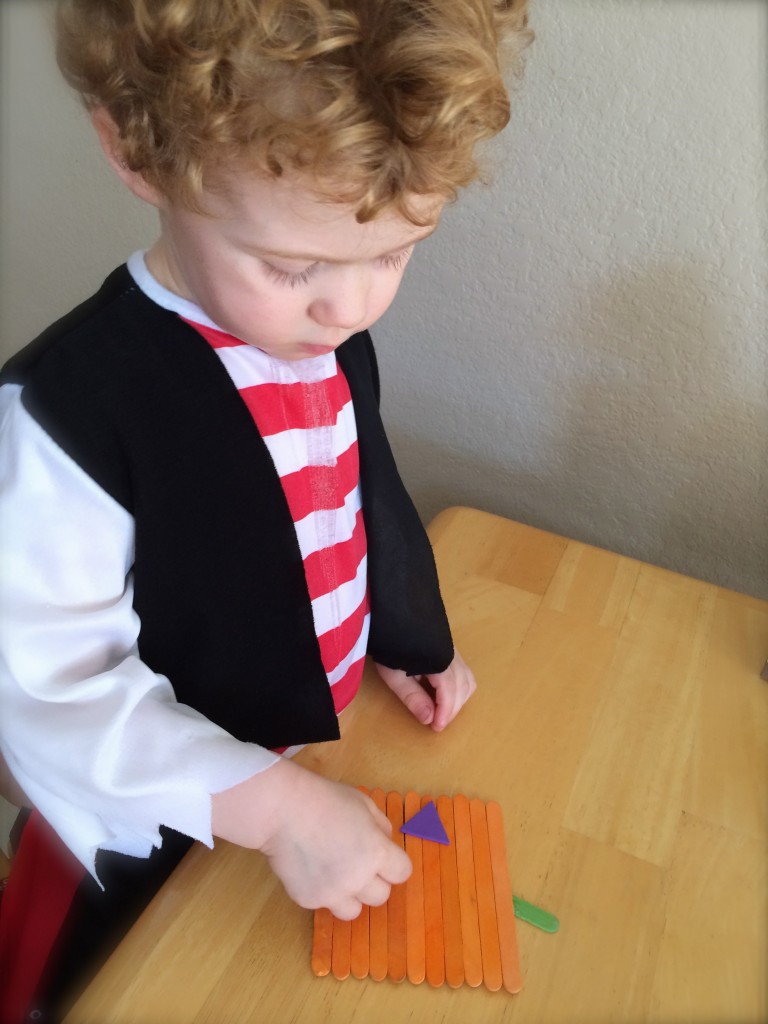 What fun ways do you use to craft with popsicle sticks?