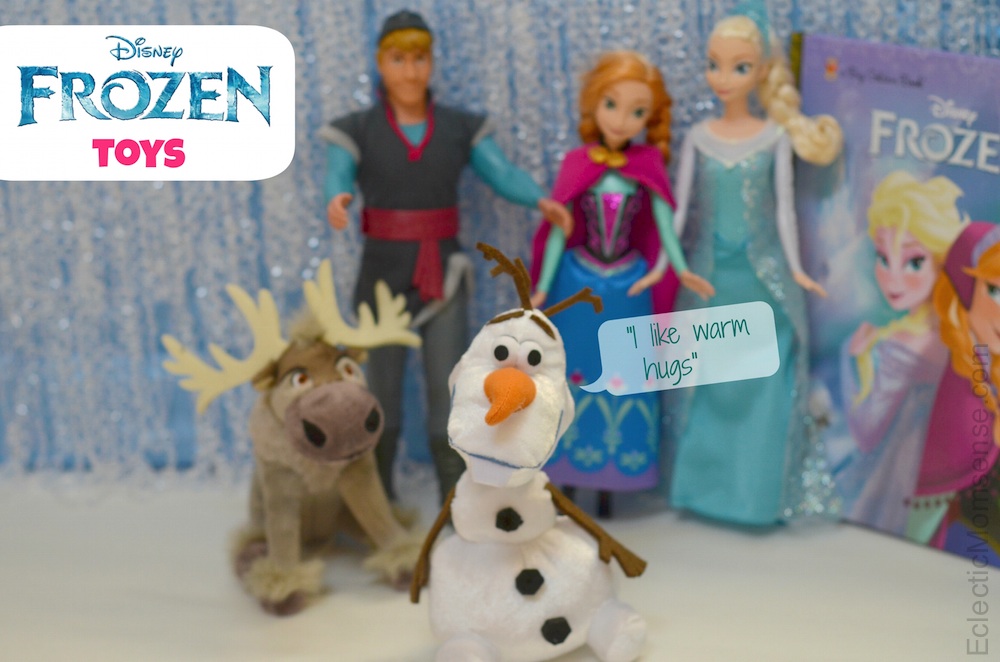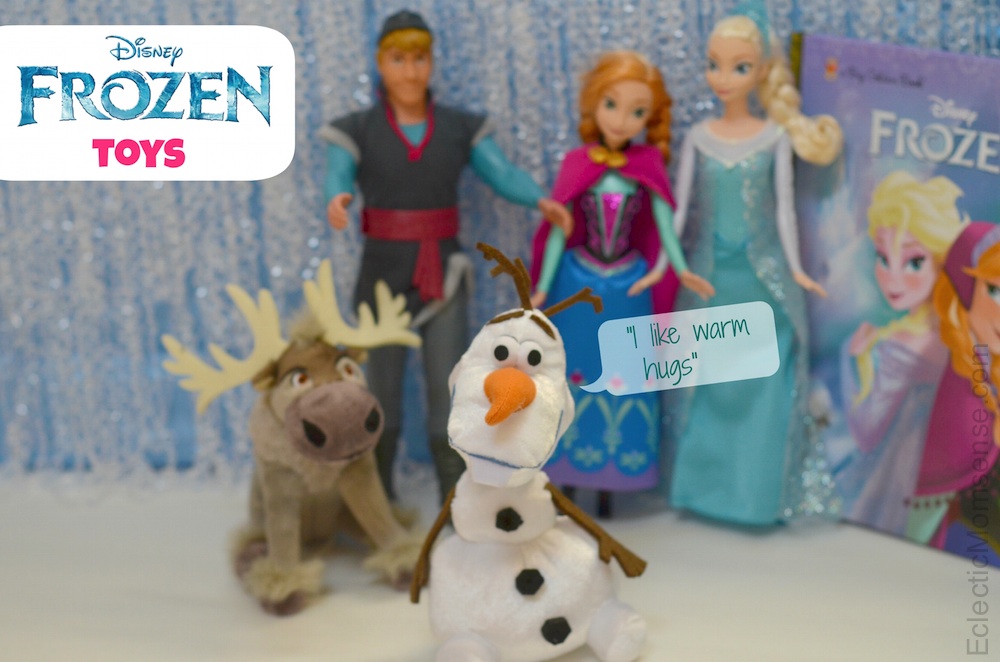 It's no secret our family loves Disney FROZEN. We first saw the movie over Thanksgiving break, and all fell in love with the animation, the story, the music. Oh the music! It wasn't long before the soundtrack was piped throughout the home and car non-stop. Aiden and I took a certain fondness to the music; often breaking out in song together. So, it seemed only fitting when it came time to pick our mommy and son date for the week a FROZEN theme was perfect from start to finish.
We started the day out by seeing an early showing of the movie, hoping to catch a slower pace and have the theatre to ourselves. I should've realized the #1 movie in the box office (it opened late November) would have a packed house, even at 9 am. Though we had fun sitting at the front of the theatre, especially when the credits began to roll and he got to dance up front. Make sure you stay through the end. There's a special bonus scene and little Easter eggs hidden throughout the credits.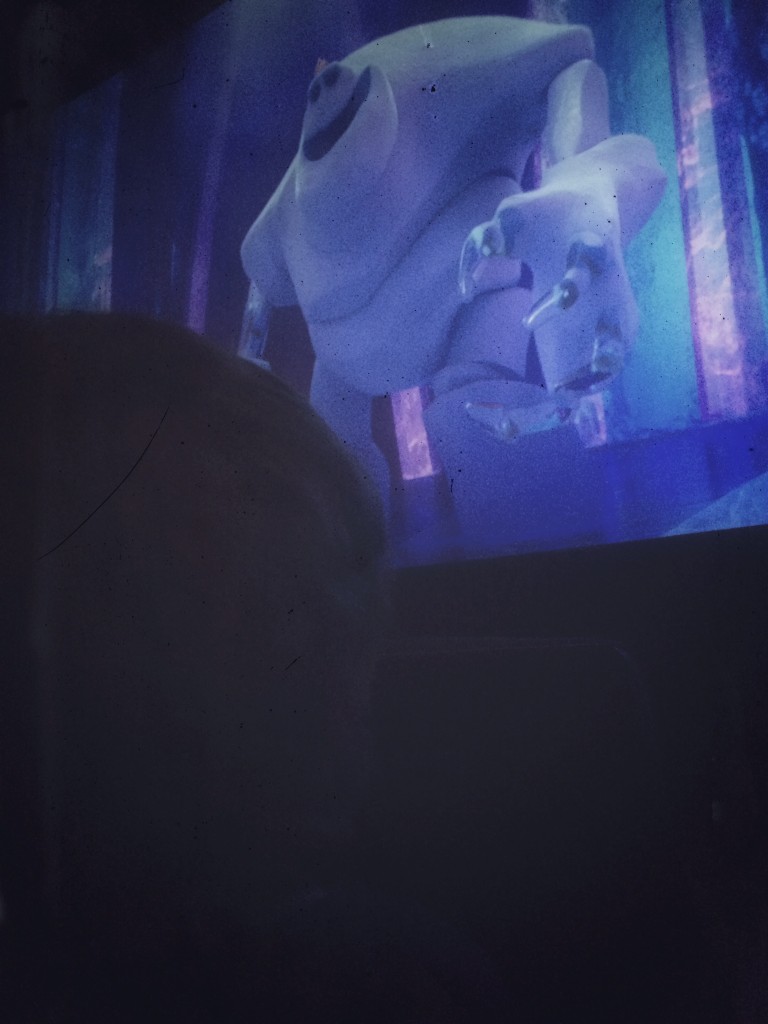 Next it was off for some shopping at Walmart for FROZEN toys. We remembered before Christmas there was a huge selection of toys, books, bedding, and clothes. It was no surprise the selection had diminished post holiday. He picked up a coveted story set with all the characters from the movie, a soft plush Sven for his brother (cue awes), and a really cool sled to put away for gifts this year.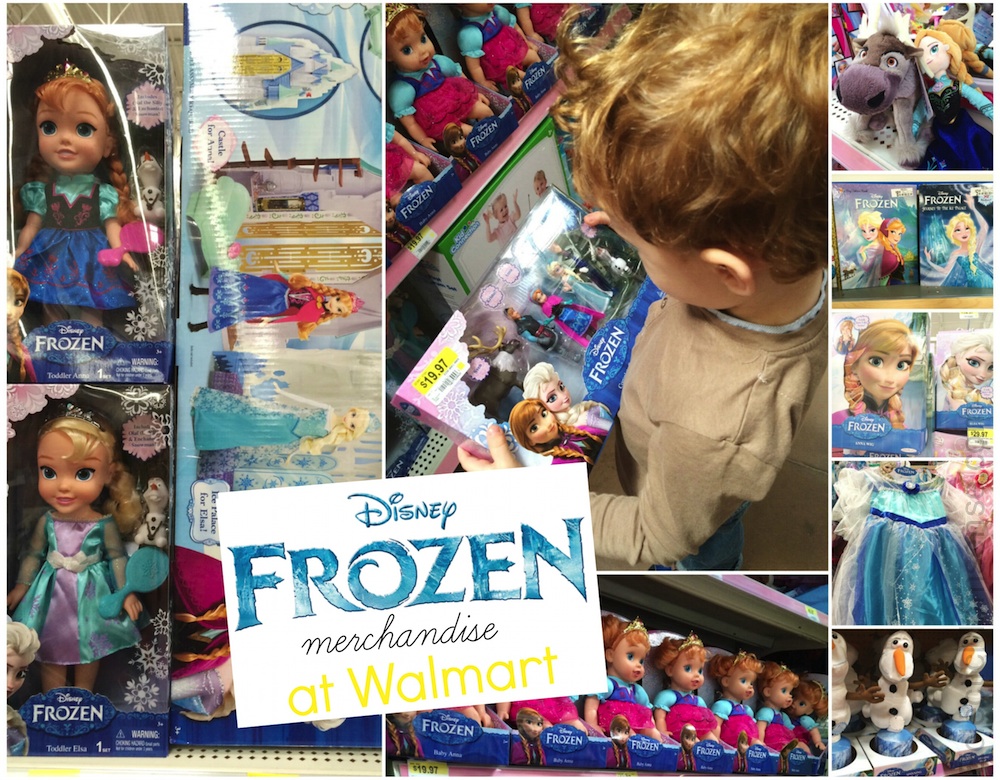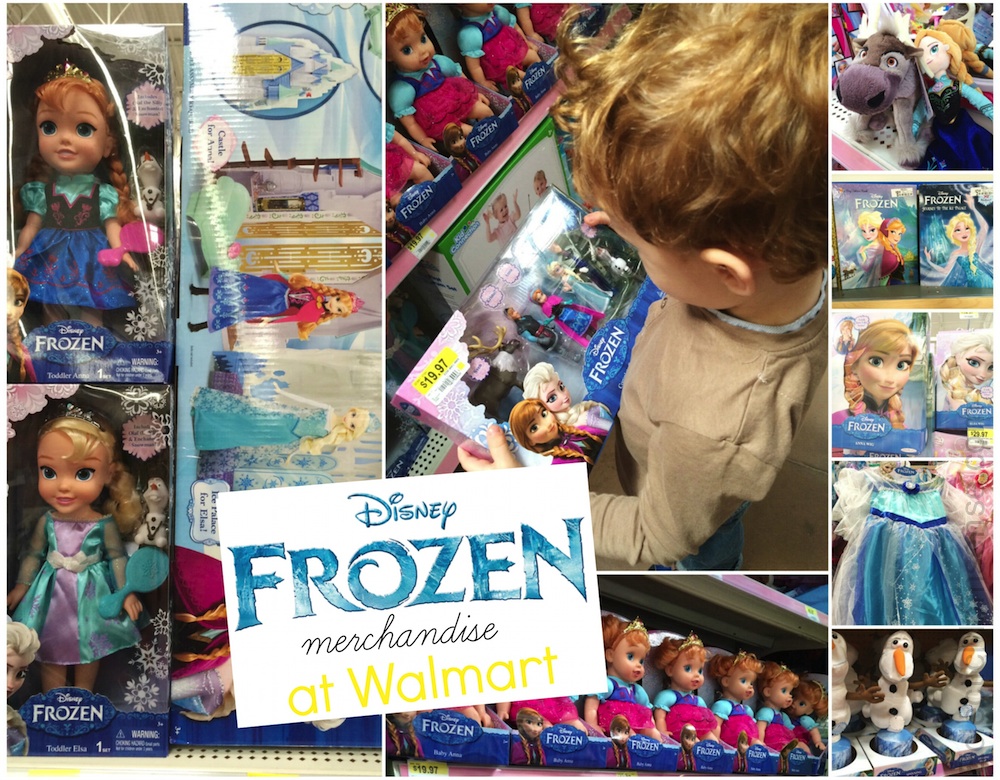 The movie and shopping really worked up an appetite; got to love a store with a restaurant attached. The two of us grabbed a quick, and healthy bite to eat before heading home to share and play. We just loved the collectible bags that came with Aiden's Subway Fresh Fit meal for kids. He insisted on taking all his toys out to play with while we ate. Plus it's the perfect tote for all his FROZEN toys.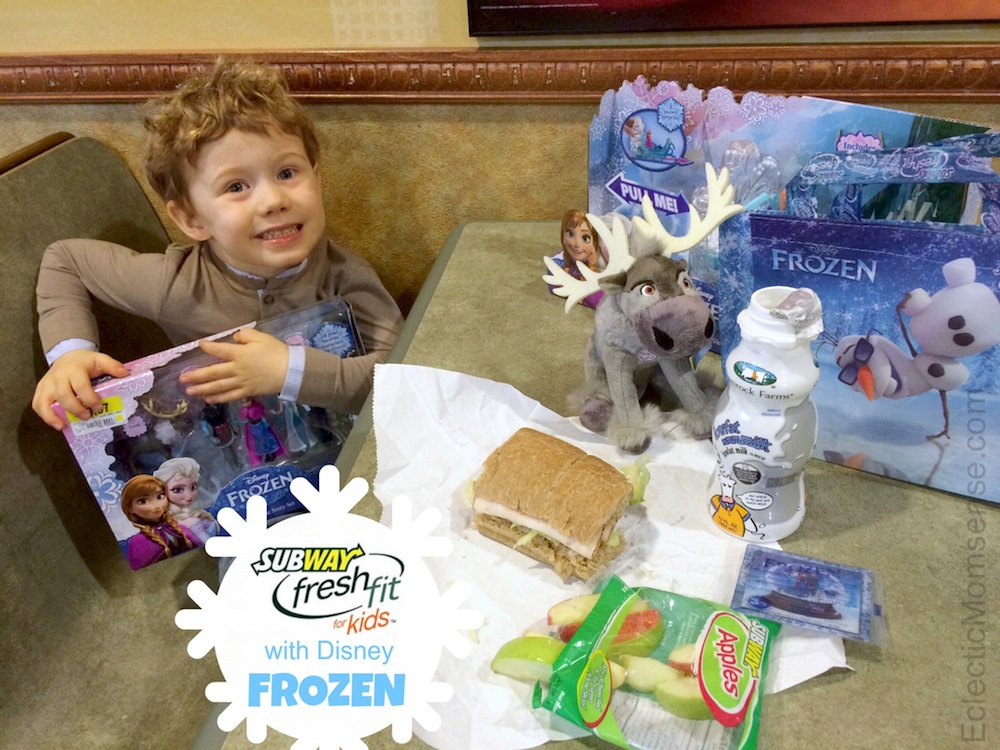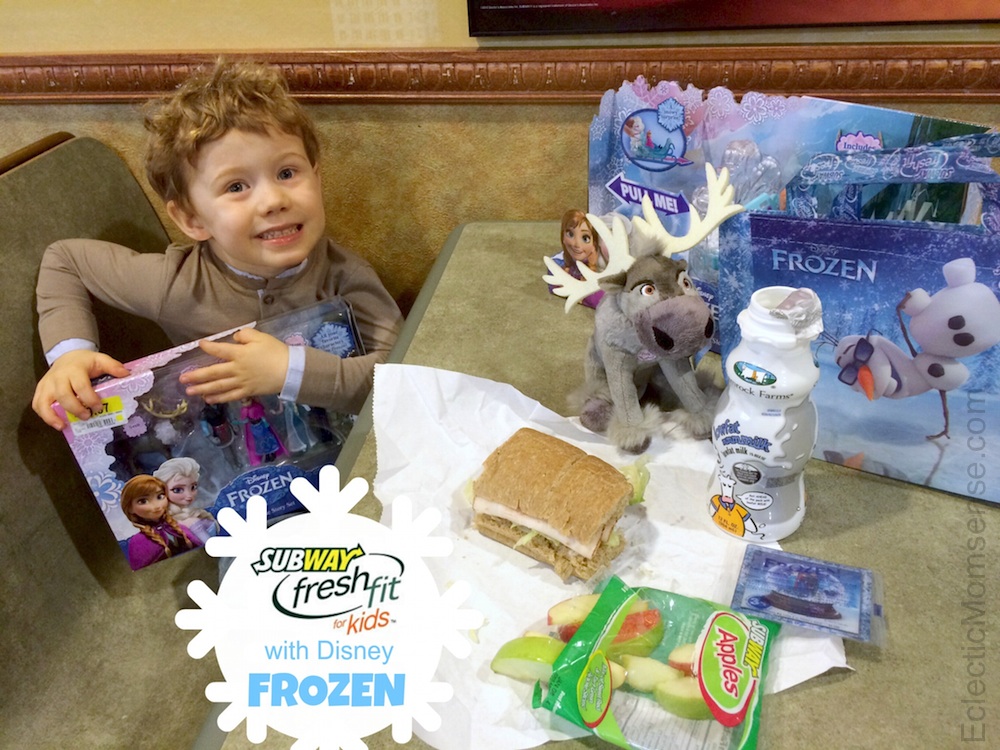 Over the next few days we continued our mommy adventure visiting several of the area Walmart's to feed our FROZEN addiction. It became a bit of a scavenger hunt finding books hidden amongst the stack, an Olaf peeking out from under a play dress, the Elsa doll at returns. Our adventure continues at home every day now as both boys are enamored with the FROZEN dolls, especially the beloved snowman, Olaf, and reindeer, Sven. The soft plushes talk and quote lines from the movie, too cute. Emerson carries around Olaf like a baby, rocking and giving him hugs and kisses.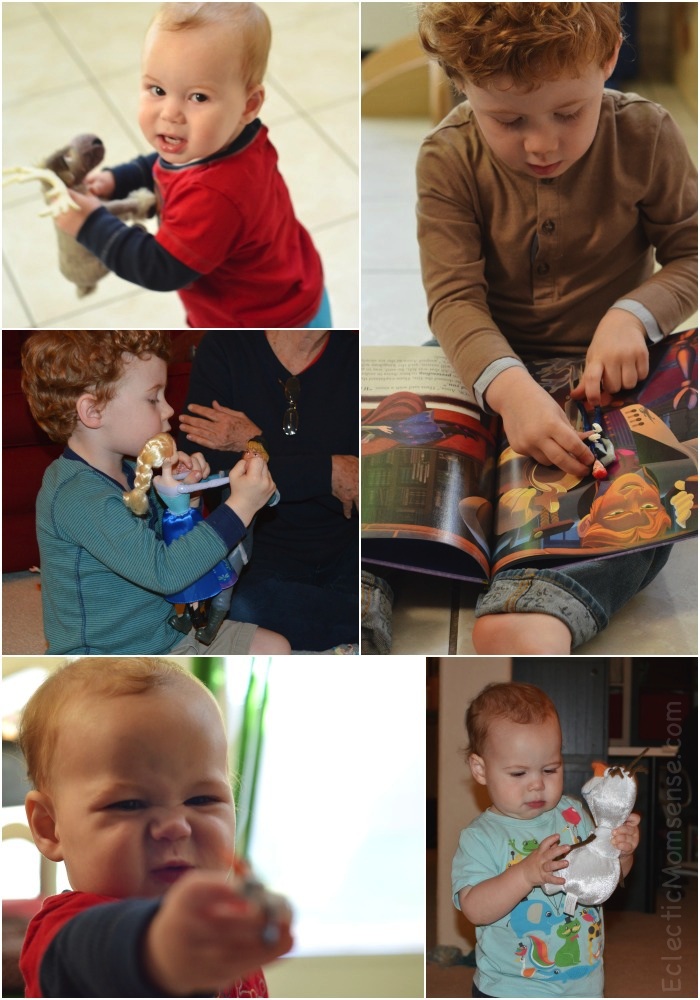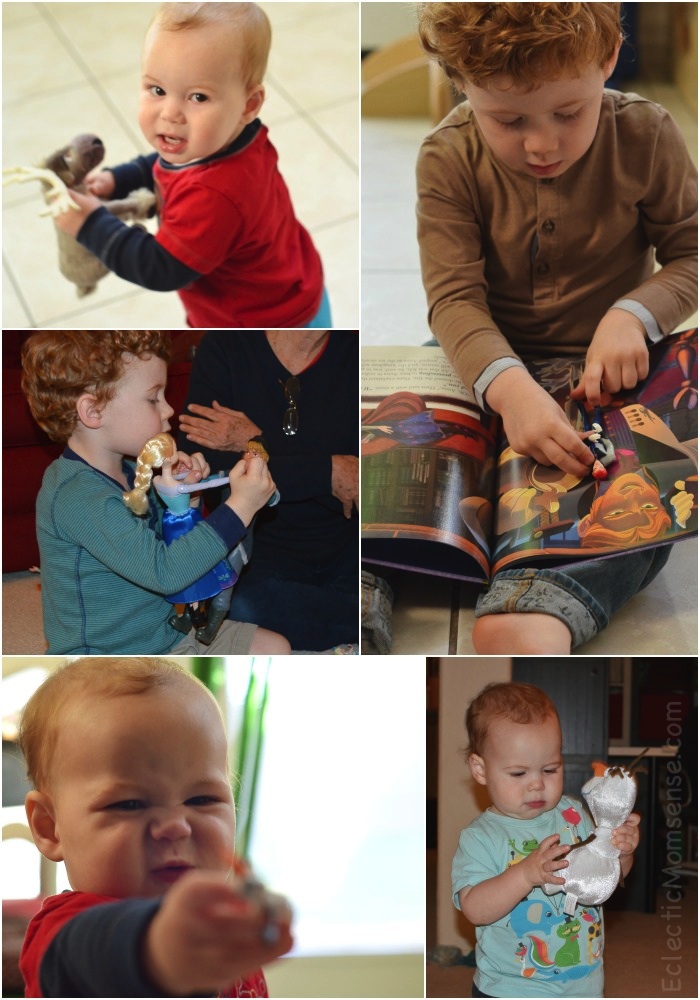 The movie, music, and now toys have quickly found a place in our heart. I never feel more giddy then when singing the silliness of "Do You Want to Build a Snowman" or pressing on Olaf's belly to hear him declare he likes warm hugs.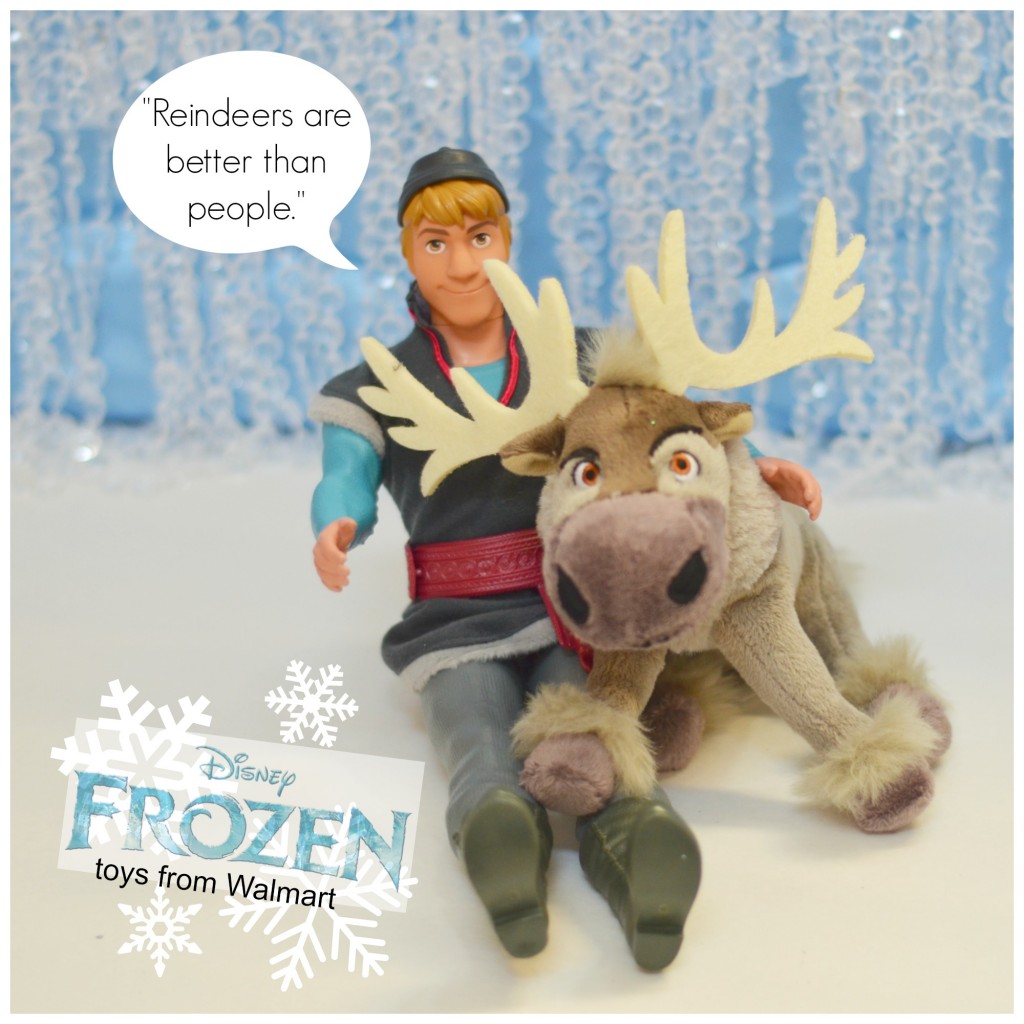 #CollectiveBias