This shop has been compensated by Collective Bias, Inc. and its advertiser. All opinions are mine alone. #CreateWithOil #CollectiveBias
Are you ready for a delicious crowd pleasing recipe? Over the weekend I served up these fried raviolis cooked in LouAna Peanut Oil.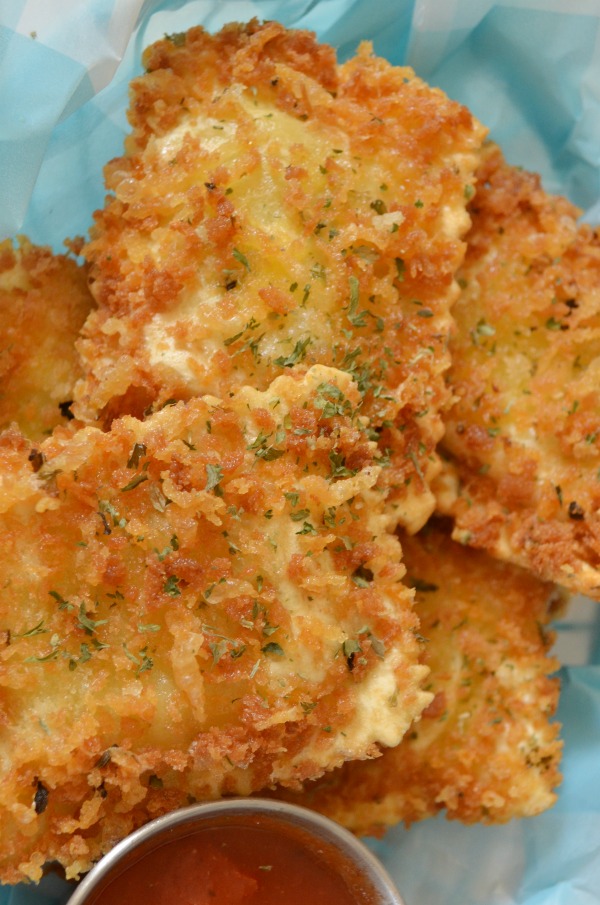 There's just something about fried food that reminds me of the county fair. I remember trying my first creative fried treat at our university's Spring Fling, but this was my first experience frying at home.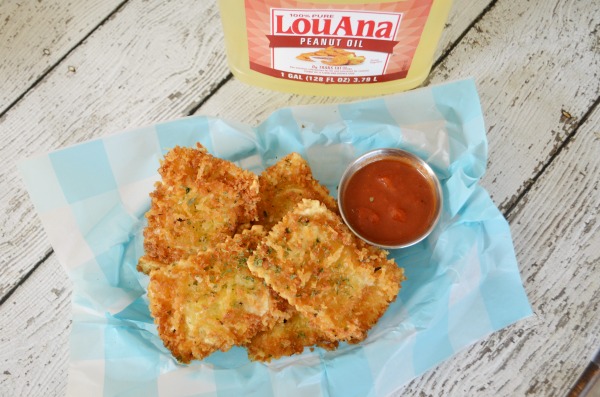 I was a bit intimidated by fry cooking at first, but felt a more confident using a brand that has been in business for over 120 years. With 14+ cooking oils LouAna is the only brand with a full range of oils for all your cooking needs. Miss Lou Ana was born in Opelousas, Louisiana in 1820, a place where food is all about family, flavor, and love. Whether you're sautéing, deep frying or baking LouAna helps every type of cook put the best dish on the table each and every time.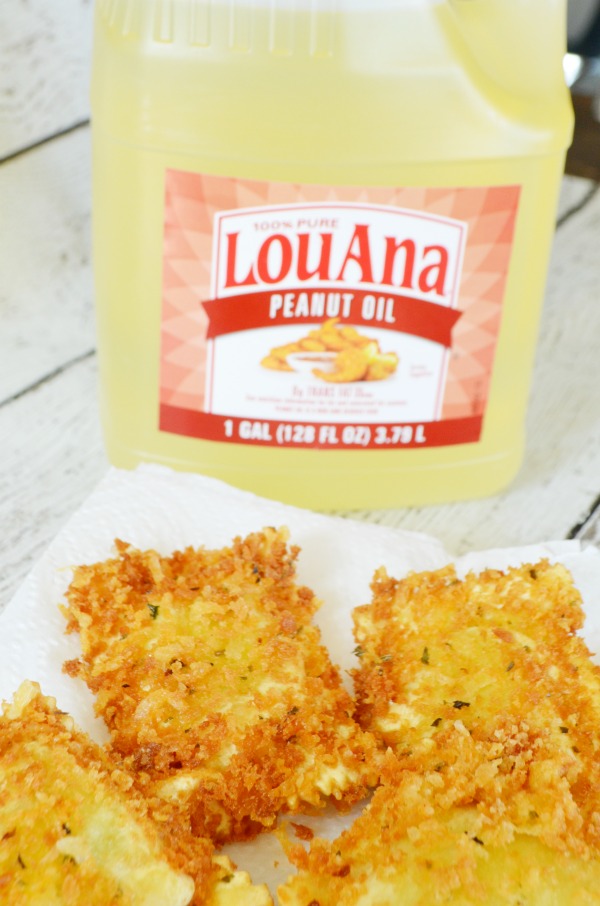 The low smoking point of peanut oil creates a crispy outside while keeping the inside juicy. It works by creating a surface seal that locks in all the food's natural moisture cooking it with steam from the inside out.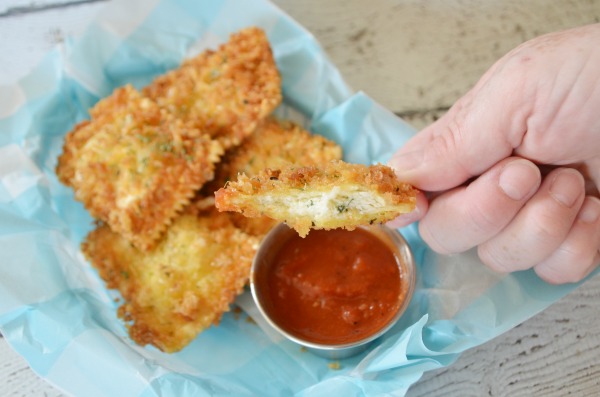 This is one of my new favorite appetizers to serve up with a big selection of dipping sauces. I barely finished taking pictures before the table was swarmed and the family was finished taste-tasting my newest creation. Big thumbs all around on this new favorite.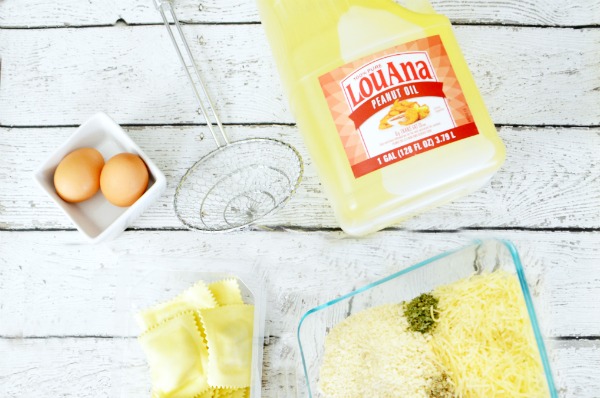 Ingredients:
1 c. LouAna Peanut Oil
8-10 oz.
fresh ravioli
2 eggs
1 c. bread crumbs
1/2 c. shredded parmesan cheese
1/4 tsp. basil
1/2 tsp. garlic salt
1/2 tsp. oregano
1 tsp. parsley
Directions:
Mix together bread crumbs, parmesan, and Italian seasonings. Use your fingers to break up the parmesan shreds into smaller strands. Whisk eggs.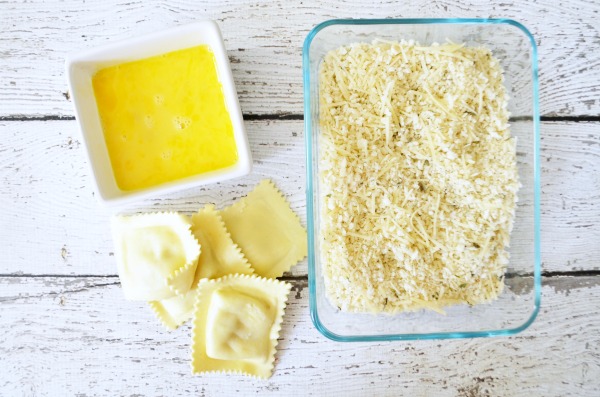 Bring oil to temperature (375°) in a medium sauce pan with lid.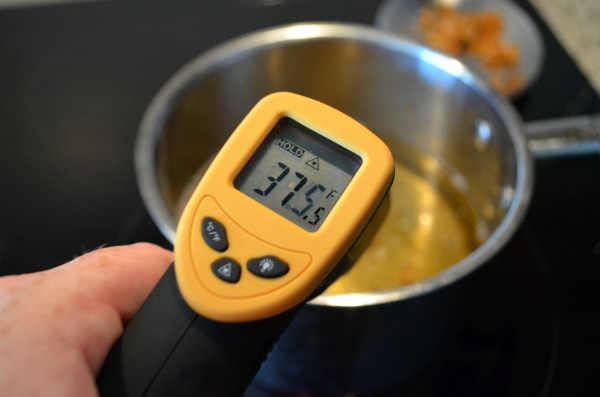 Make sure ravioli is dry. Dip in egg, then bread crumb mixture; making sure to coat completely. Shake off any excess.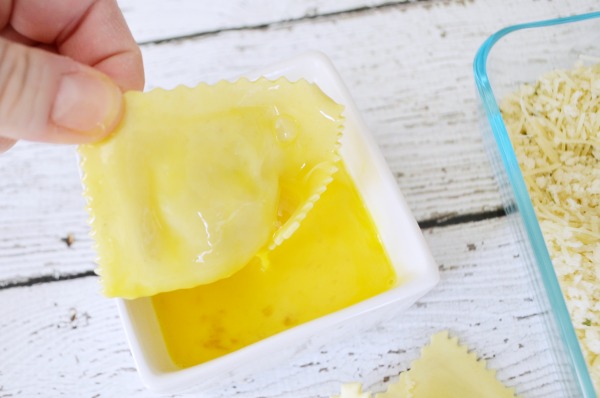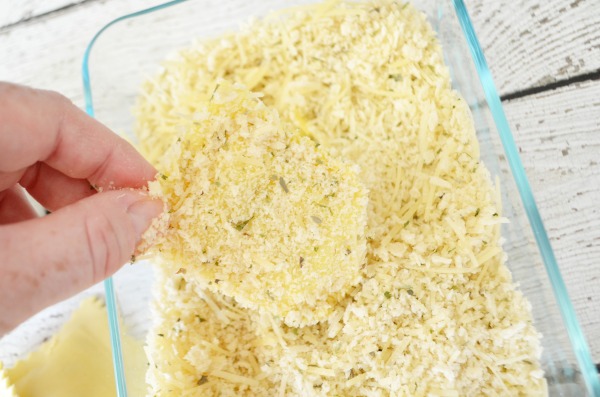 Drop coated raviolis into
LouAna peanut oil
. Cook about 3 minutes turn halfway through until golden brown.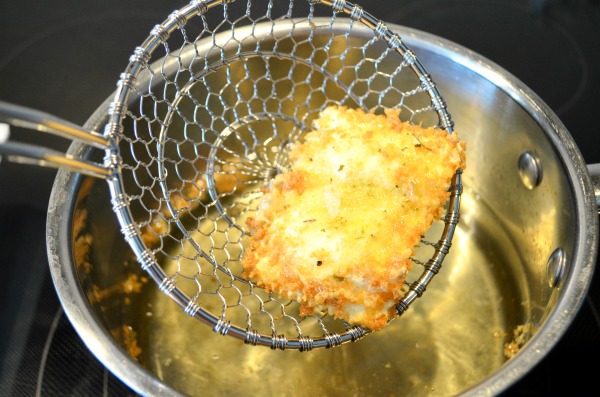 Remove raviolis from oil and place on a plate lined with several layers of paper towel.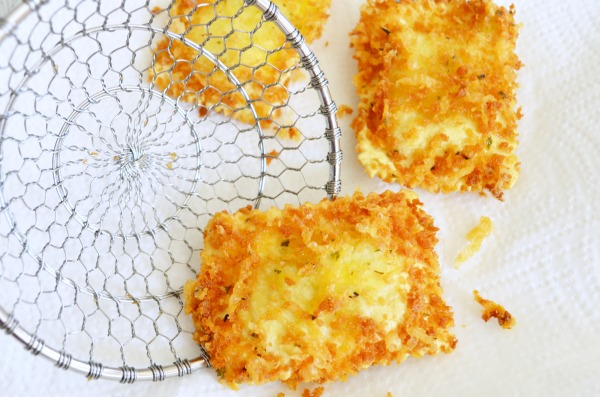 Allow fried ravioli to drain before transferring to a serving dish, or a cute parchment lined basket. Serve with a variety of dipping sauces, like: spicy marinara, ranch, and pizza sauce.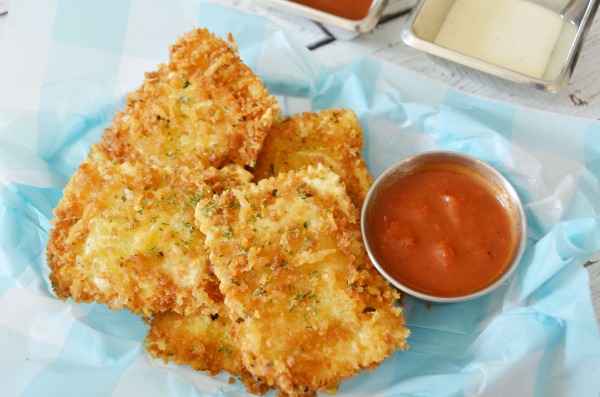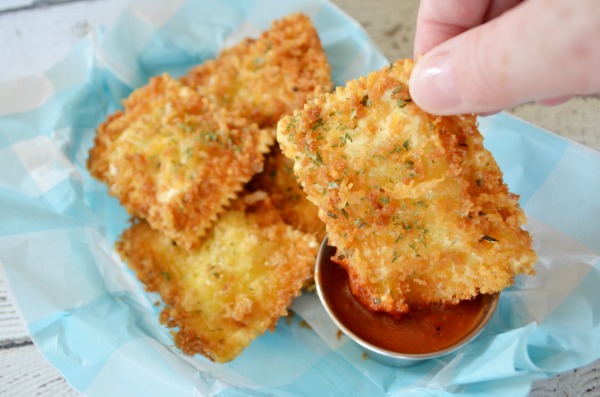 Frying with peanut oil was a lot easier than I anticipated. No popping of oil, or mess. When you're finished frying simply wait for the oil to cool and transfer to a lidded glass jar for disposal.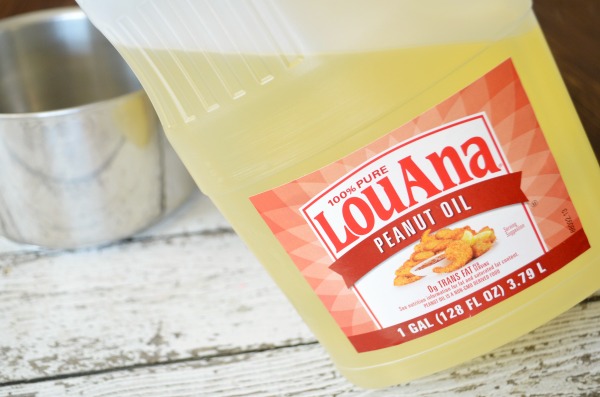 You can find LouAna Peanut Oil at your
local grocer
. I picked mine up at Walmart where the vegetable oils are found. They carried a 1 gallon size perfect for a summer of creating with oil. Right now you can grab a coupon to
save $2.50
on any LouAna Peanut Oil purchase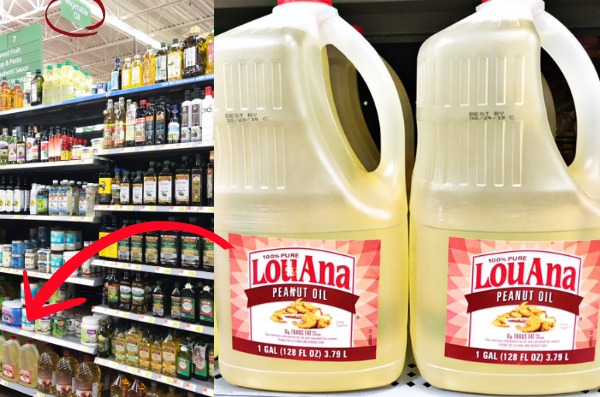 Like the recipe? Pin this tasty summer ready recipe for later!