This fall create simple yet elegant arrangements inspired by nature.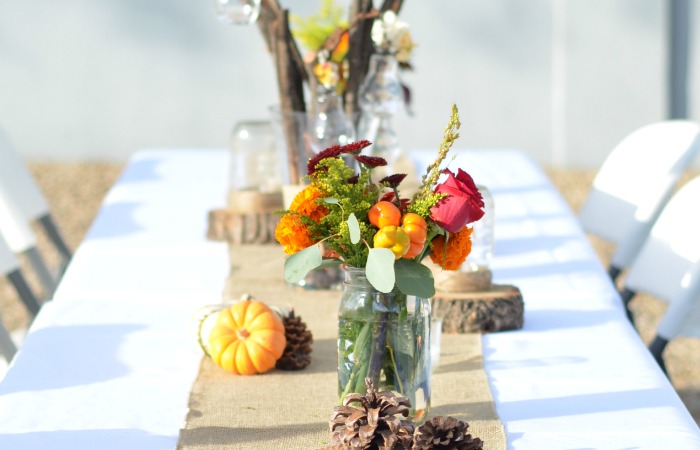 Natural elements tend to be a bit more hardy in the fall and last throughout the season. This is the perfect time of year to pull together beautiful arrangements that draw from nature. Use these simple tips to create elegant yet simple arrangements perfect for fall tablescapes and mantels.
Natural Elements
Wood and branches are an easy way to bring a strong neutral element to arrangements and tablescapes. Arrange branches in a tall glass vase adorned with miniature teardrop jars and autumn florals. Use Wood slices to add bulk and dimension; they also make for the perfect mason jar lantern base!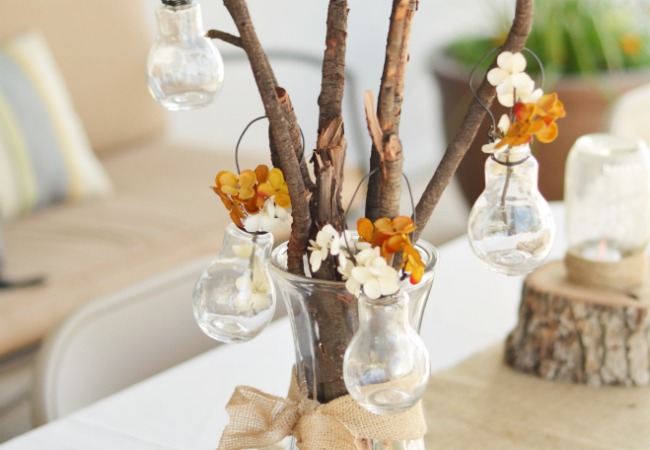 Take advantage of the brilliant colors of fall leaves as an accent. Gather fallen leaves to scatter on a table runner or enjoy the simple elegance of a silk fall leaf garland. Stick with plain vases and jars that add a rustic element that don't distract from the fall foliage.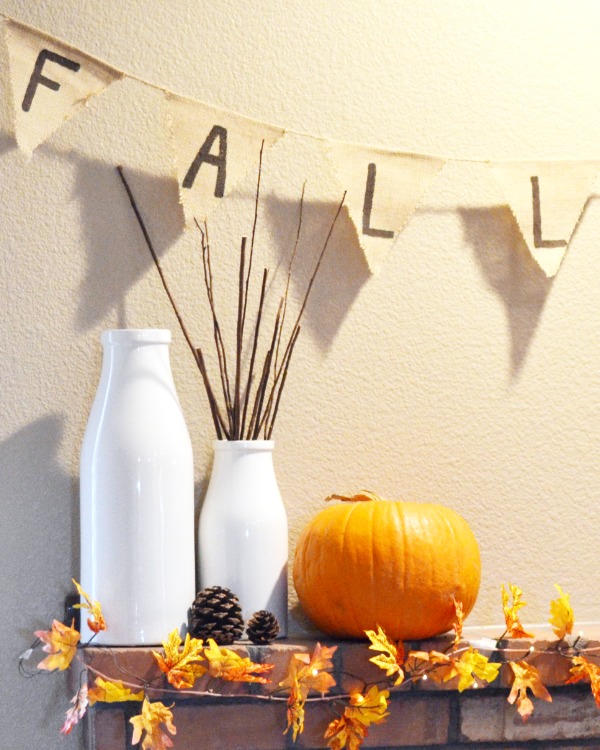 Pinecones and pumpkins are a great way to add color and texture to mantel and table arrangements. They last all season and make great place cards as well. Just lean a small handwritten name card against a small pumpkin or pinecone.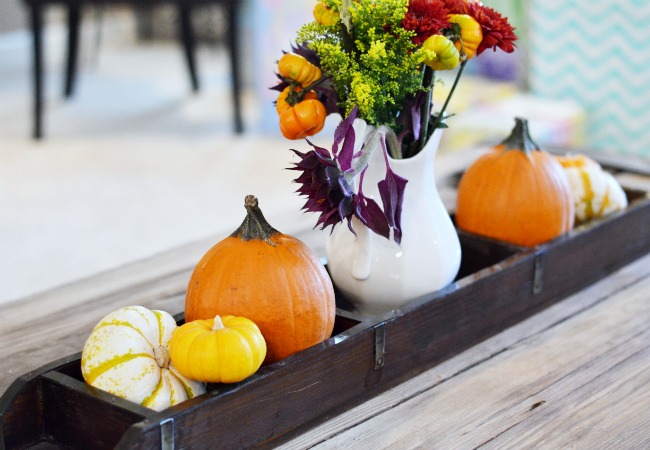 Fall Florals
Create beautiful floral arrangements with the colors of fall. Incorporate deep reds, burnt oranges, and golden yellows for a warm floral centerpiece. Use mason jars for an inexpensive yet rustic vase, tied with natural ribbons and twine. Add in seasonal berries or grasses to add texture and dimension. A single red rose adds a bit of elegance to an otherwise simple centerpiece.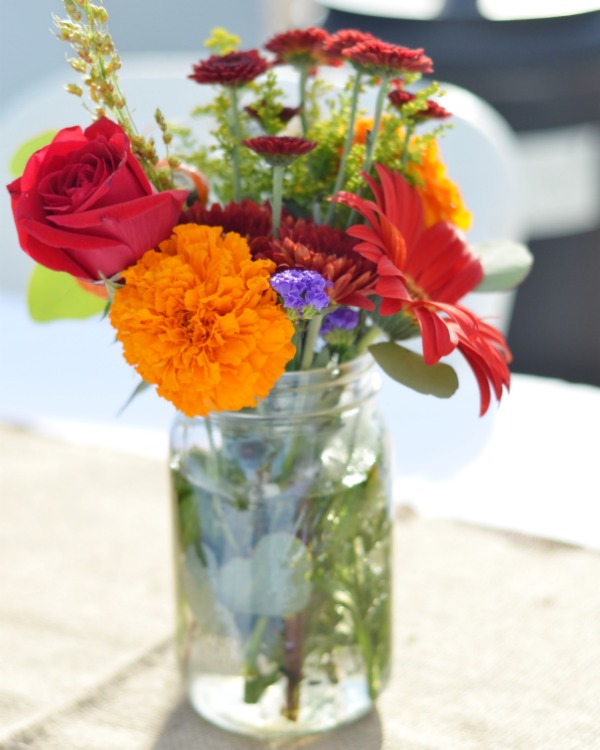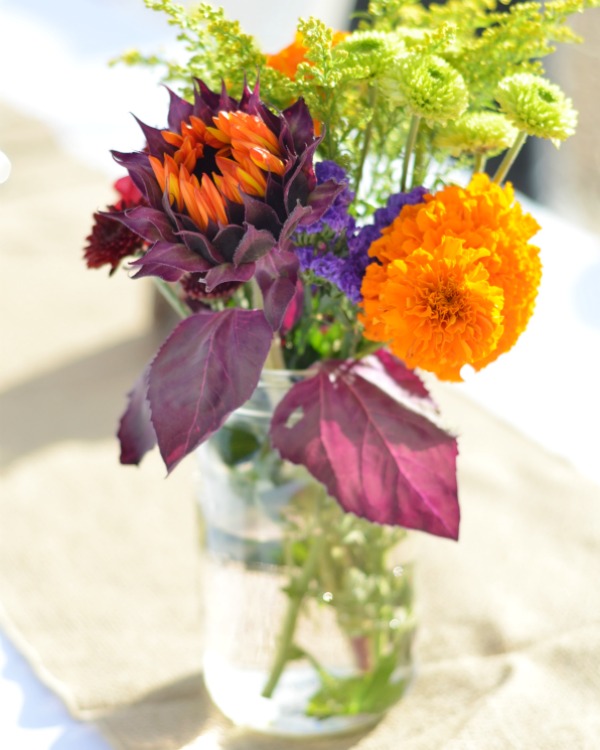 Natural Textiles
Tie in natural textiles like burlap and jute for table runners, twine, and ribbon. The stark neutral color is a great contrast against bright flowers and a wonderful compliment to the hardy wood slices and branches.