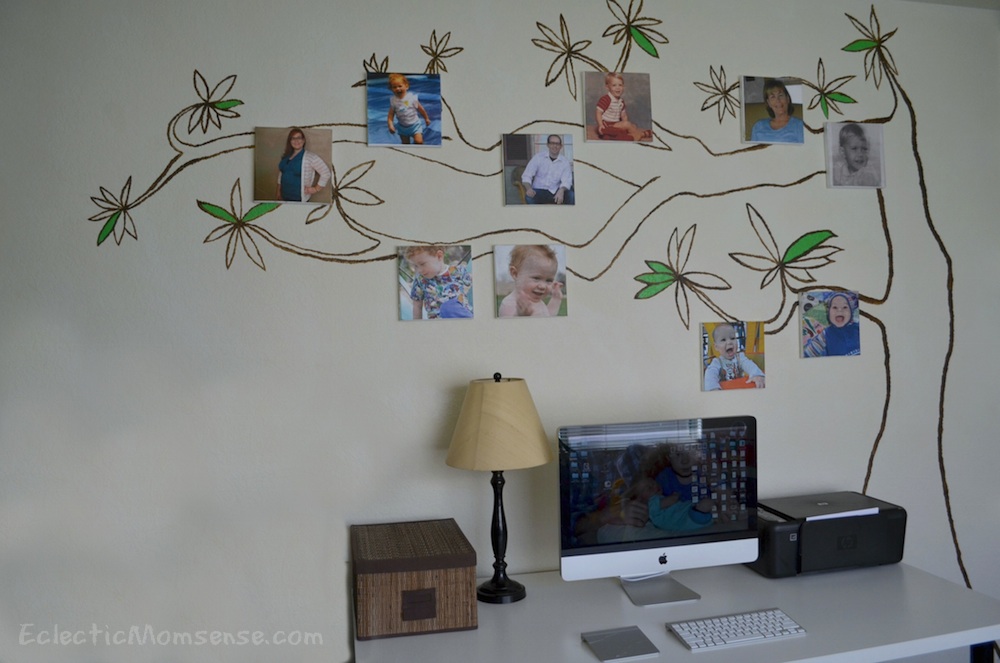 I discovered this technique a couple years ago for creating DIY photo canvas art. It's one of my favorite go to projects for personalized gifts. My family loves receiving photo ornaments and both my MIL and mom asked for new canvases for different projects around the house this year. I easily turned our beautiful giving tree into a family photo tree.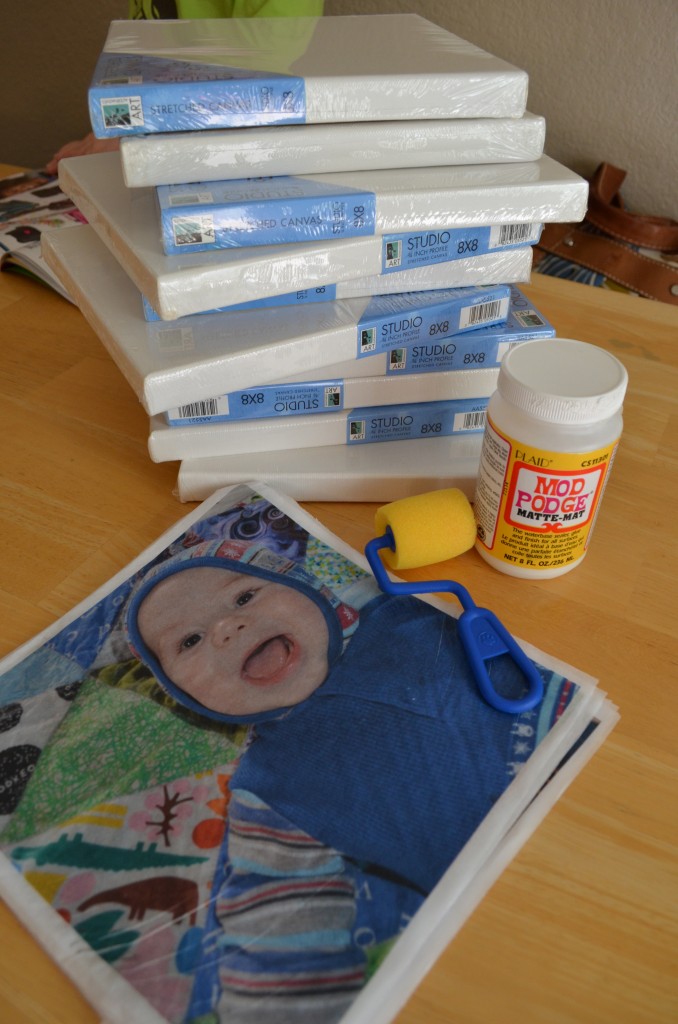 Supplies:
Printer Paper
Blue Masking Tape
Tissue Paper
Canvases (need to be smaller than the size of your printer paper)
Roller or brush
Mod Podge (affiliate link)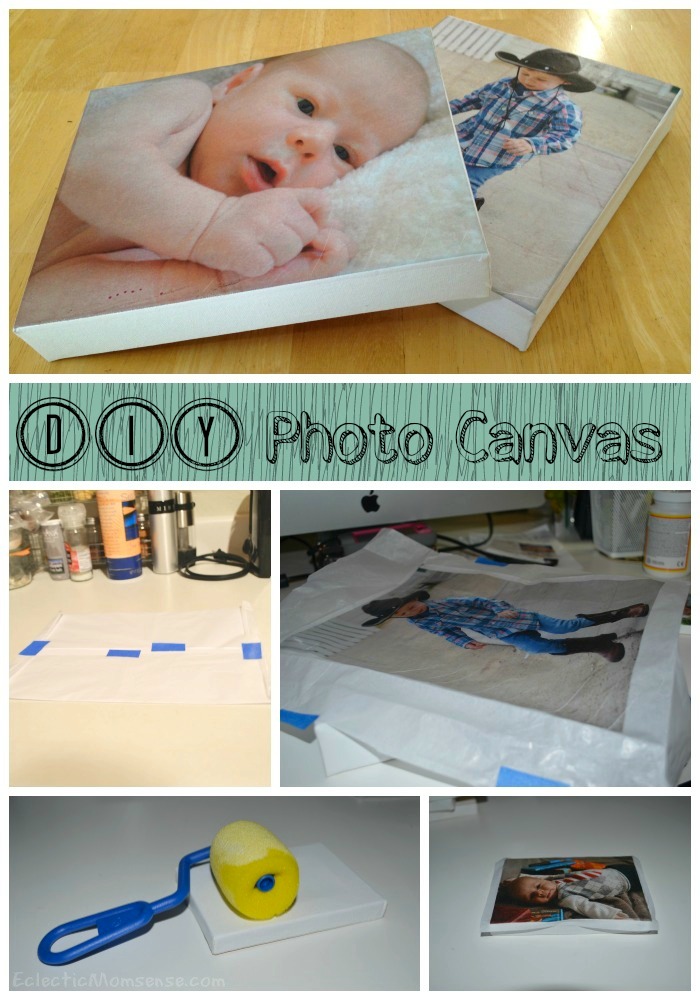 Wrap printer paper with tissue paper. Secure edges with blue painters tape. Scotch tape works also, but the painters tape will allow you to reuse the printer paper and makes it easier to remove the printer paper.
Print your image on the tissue wrapped paper. Remove tissue paper and trim to just bigger than size of canvas.
Apply a thin layer of Mod Podge to your canvas. Carefully place your tissue paper, image up, on the canvas. Make sure you place it in the correct spot and avoid any bubbles. Wet tissue paper tears very easily. Lightly press your tissue paper onto the canvas. Wrap the edges down the side of the canvas and apply a thin layer of mod podge (only on the sides) to secure.