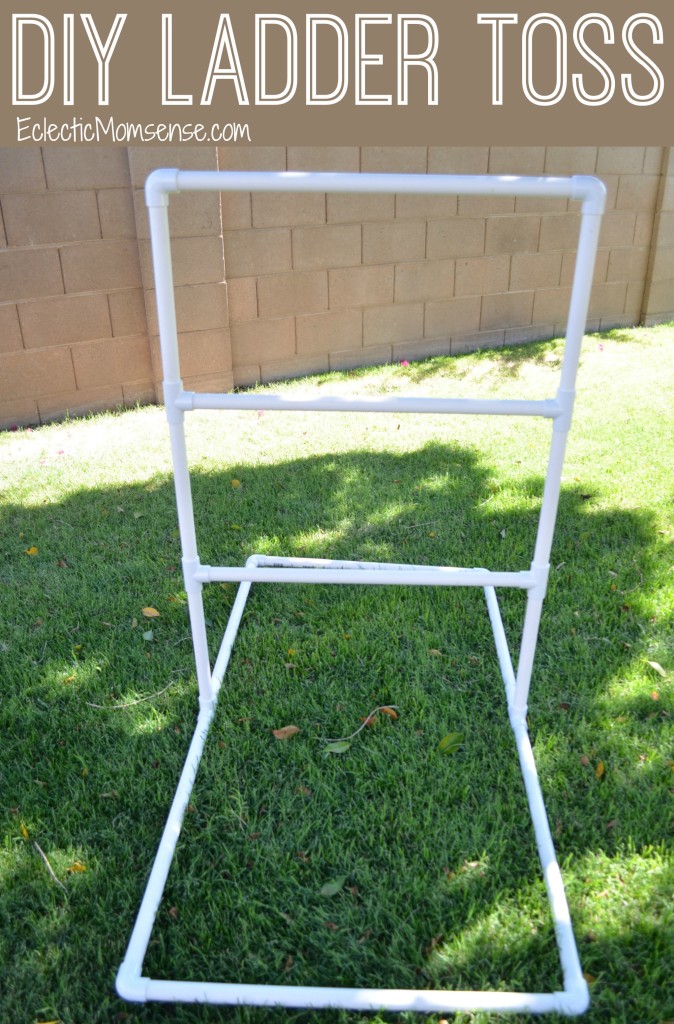 Ladder toss or ladder golf is a game played with bolas and two ladders. The goal of the game is to score the most points; at least 21 points to win. You can play one on one or up to 3 teams of 2. Each team takes turns tossing 3 bolas onto the rungs in each round. At the end of each round the bolas left on the rungs are tallied. The top is worth 3, middle 2, and bottom 1.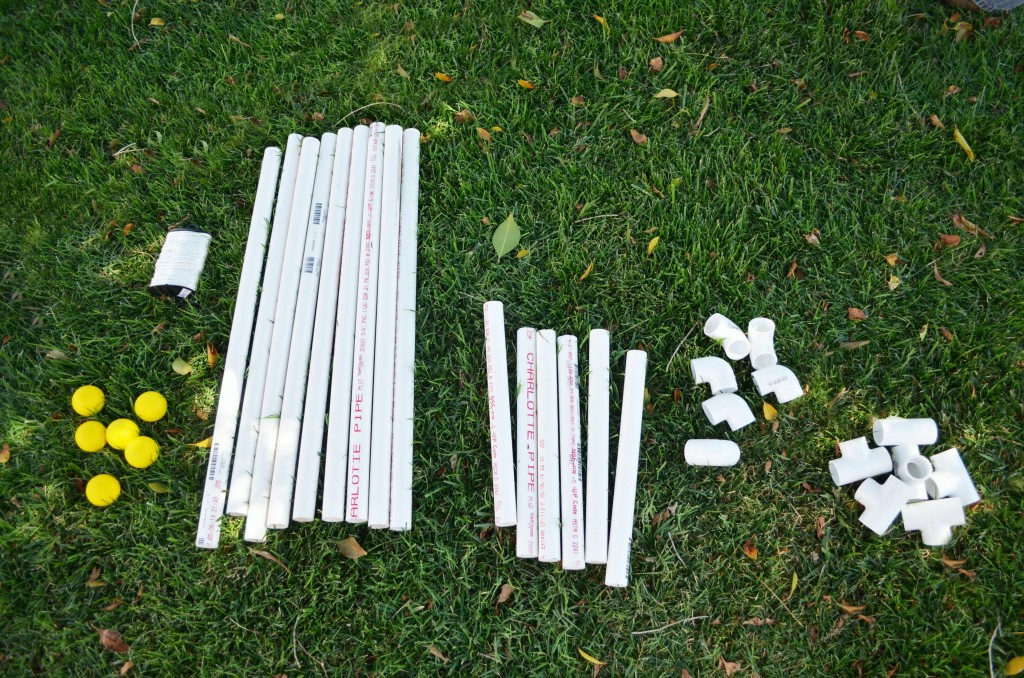 Supplies:
LADDER
9- 2 foot
6- 1 foot
6- 3/4″ elbows
6- 3/4″ t-connectors
BOLAS
nylon rope
foam golf balls or tennis balls
Directions:
LADDER
Cut your PVC pipe to the sizes indicated.
Start by assembling the base. Connect two 2-foot pipes to a t-connector. Repeat.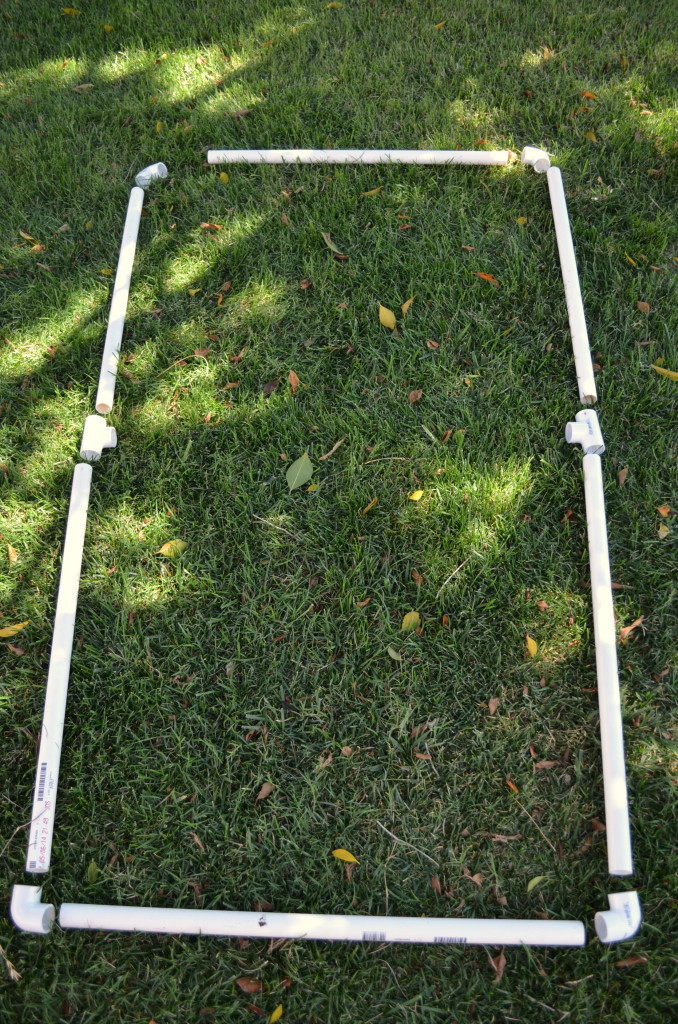 Attach elbows to the ends of all four 2-foot pipes. Connect each side at the elbow with another 2 foot pipe.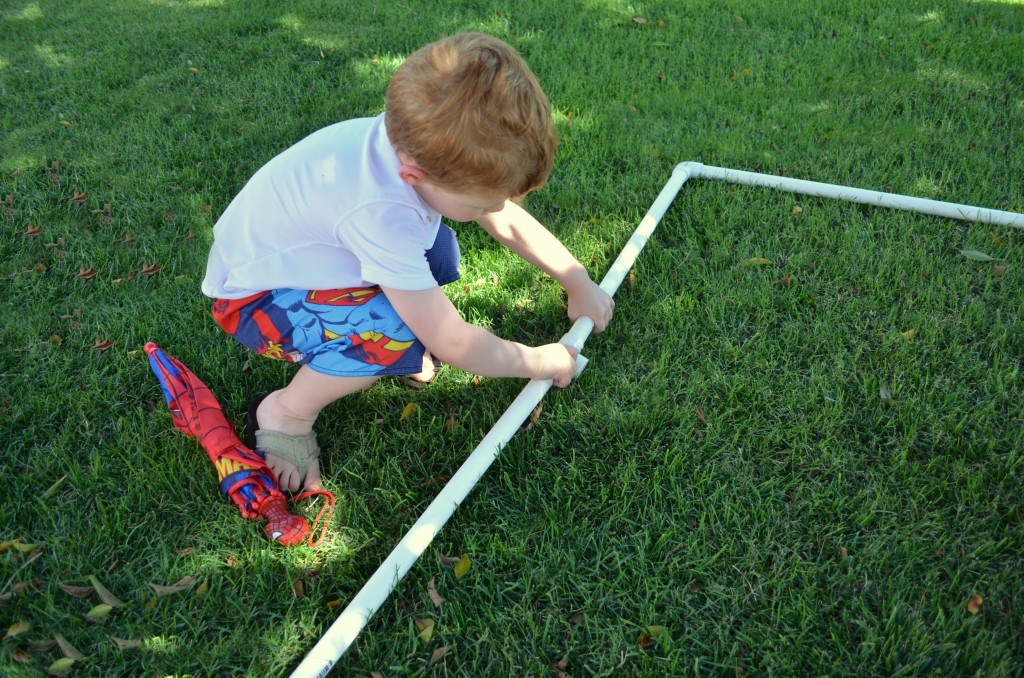 Place a 1-foot pipe in each t-connector. Top with another t-connector. Connect each side with a 2-foot pipe. Repeat.
End with an elbow and connecting with a 2-foot pipe. BOLAS
Use a medium-sized phillips head screwdriver to bore a hole in each ball.
Thread a 17″ length of rope through two balls.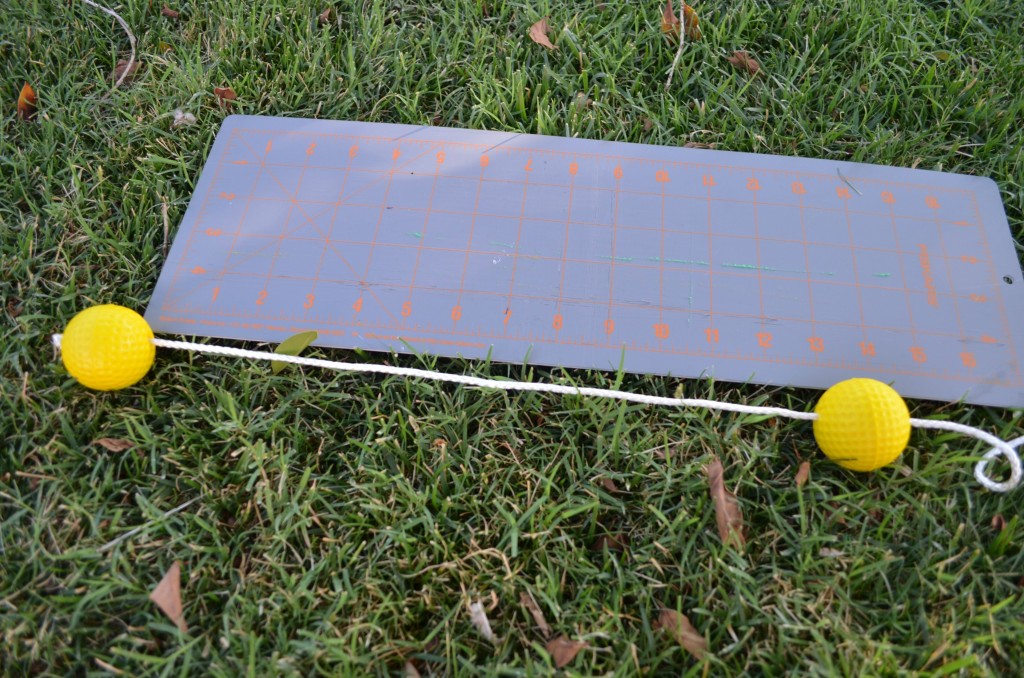 Put a knot at the end of each rope. Burn the end to set the knot.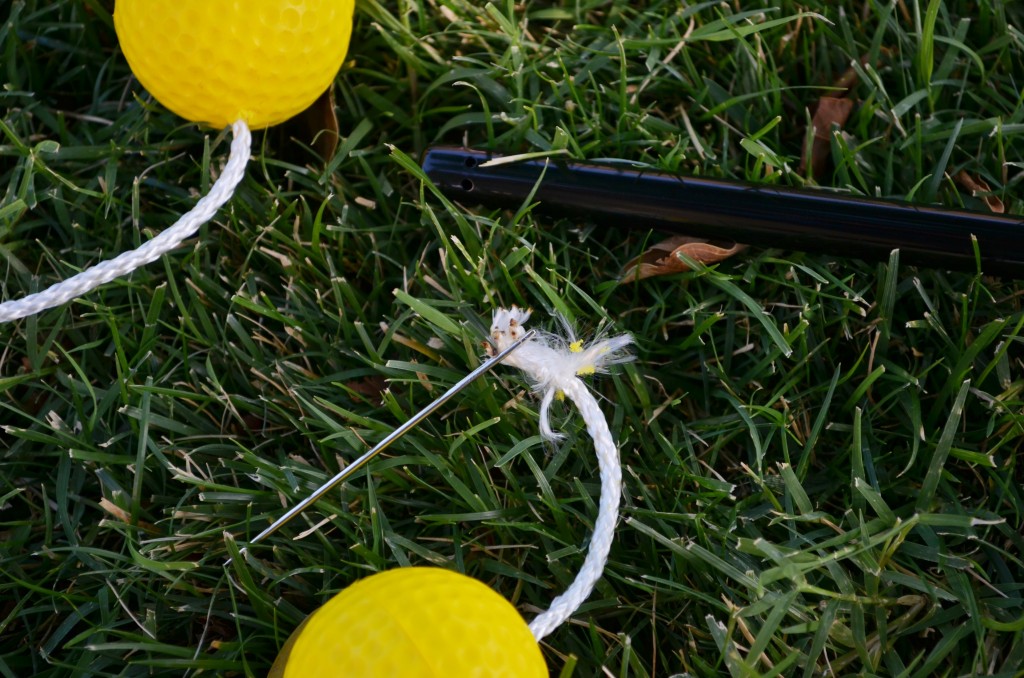 Variations:
10 bonus points for a bola in each rung in a turn.
reverse value of rungs: 1, 2, 3
Bonus point for tightly wound bola