With Disney•Pixar's Cars 3 racing into theaters this summer I decided to make the boys some fun shirts with their favorite characters.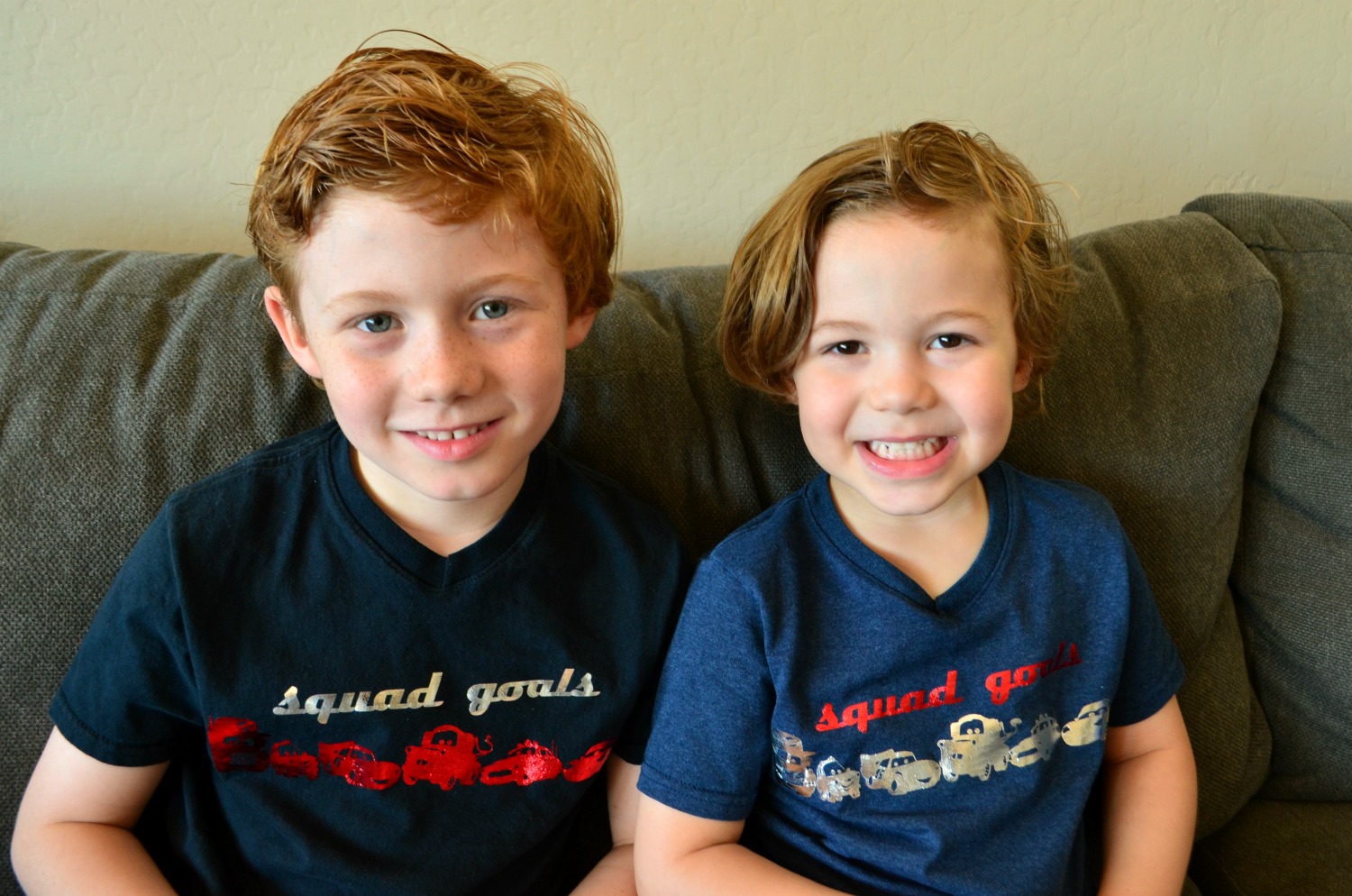 We had the opportunity to get an early look at the Disney•Pixar's Cars 3 Road to the Races when it rolled into town. The kids were defiintely photo ready for pictures with the characters from the film. It has all their favorite, and iconic characters, from the Cars universe. Seriously who wouldn't want to roll up with this squad!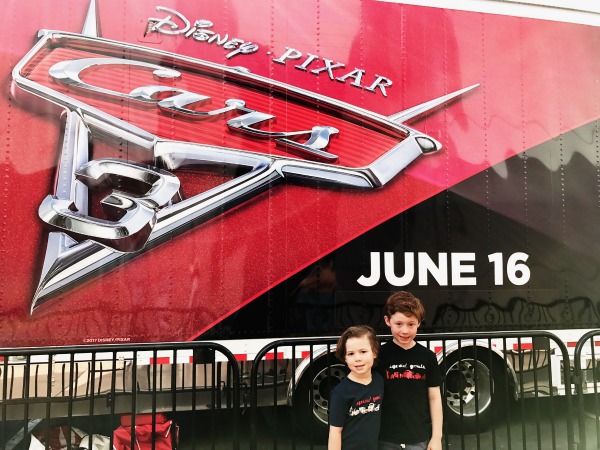 The process in making custom shirts is fairly easy when you have an electronic cutting machine. I use my
Cricut
for so much more than cutting paper. It's a great tool to have on hand for apparel and decor projects too.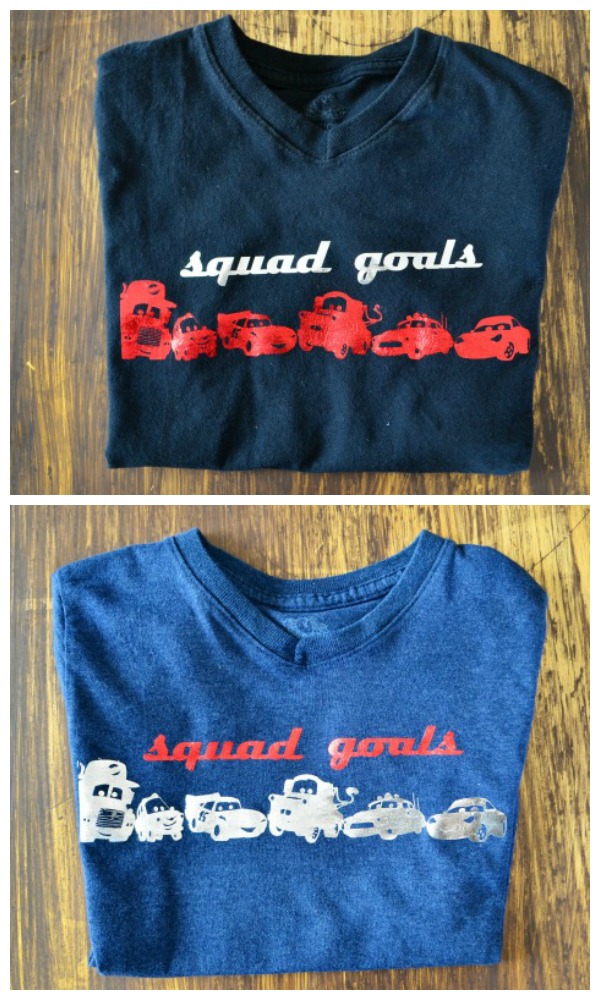 Supplies:
red foil HTV
silver foil HTV
Cars squad goals cut file
shirt
iron or
heat press
Directions:
Cut out the attached file using your electronic cutter. I cut out 2 copies, 1 in red and 1 in silver. each shirt had alternating colors of the print and design. I sized it so the design was about 6 inches smaller than the width of the shirt leaving 3 inches on each side.
Place a teflon sheet or parchment paper over the plastic. Iron or press
with consistent pressure for the time stated on the heat transfer vinyl foil. Allow the transfer to cool slightly before removing the film.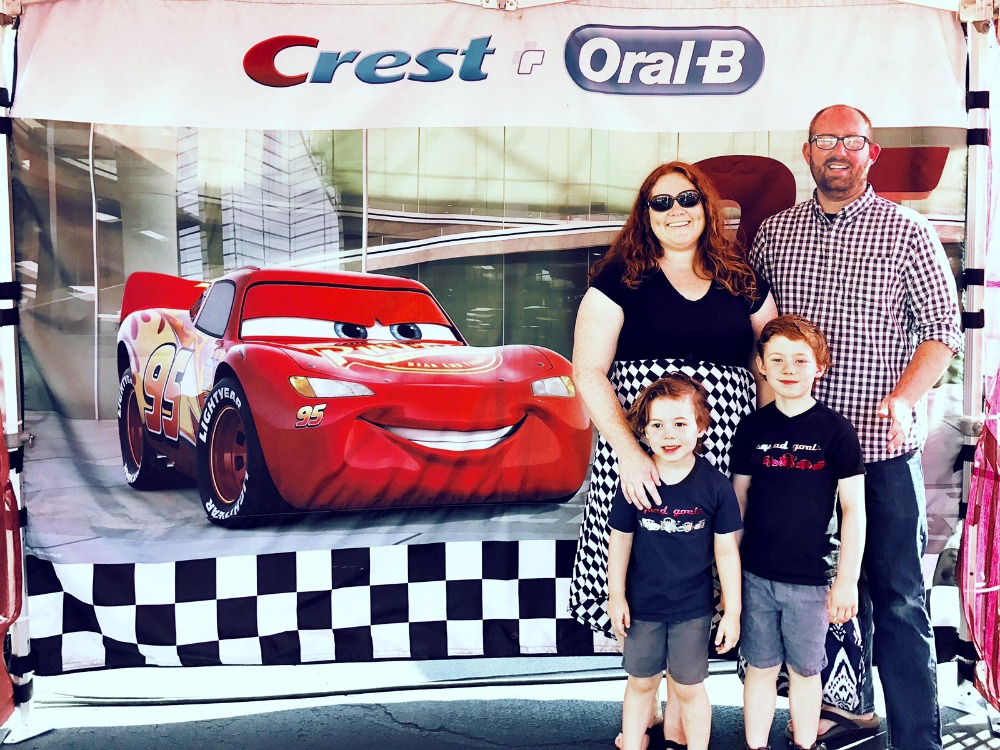 Grab this fun shirt design and race into a summer of fun. Wouldn't they be perfect for summer vacation?!?! Imagine rolling into Carsland with these!