I couldn't resist making another dinosaur Valentine card. Since The Good Dinosaur released in theatres my boys have been on a dino kick.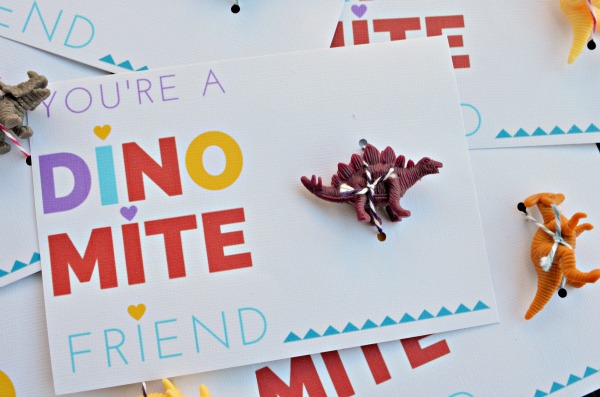 All you need to make these Valentines or dinoriffic party favors is the
printable
, twine, and plastic Dino figurines.
Print
, cut, hole punch, and tie on the
Dinos
for an absolutely adorable Card for your kiddo's dino-mite friends.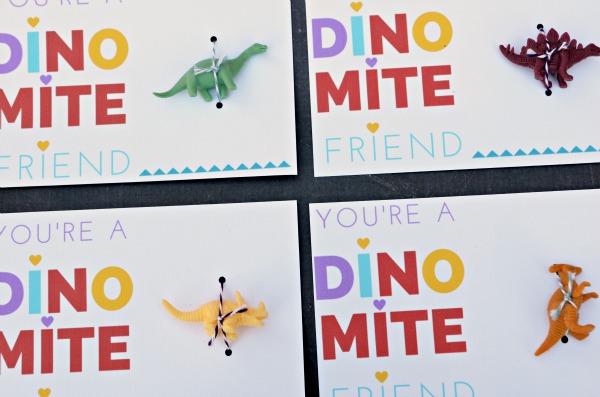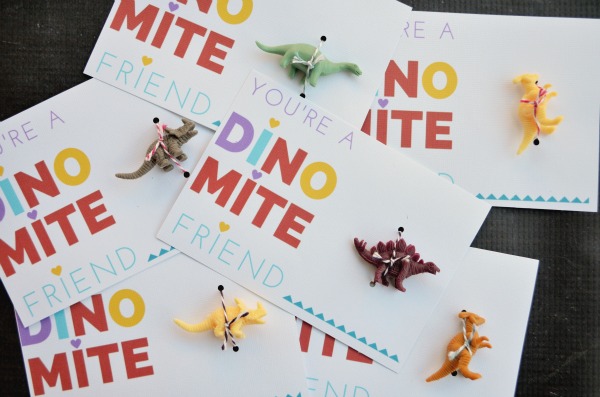 Would your kids like a dino-mite Valentine?