Today marks a very exciting and sad day, my oldest heads off to Kindergarten. He has been attending preschool for the past year and a half, but there is something about that big step to all day school that gives me the sniffles. This kid could not be more ready, though. He has been asking, no nagging, for months when he gets to go to school with his dad. I guess having him at the same school gives me a little sense of relief.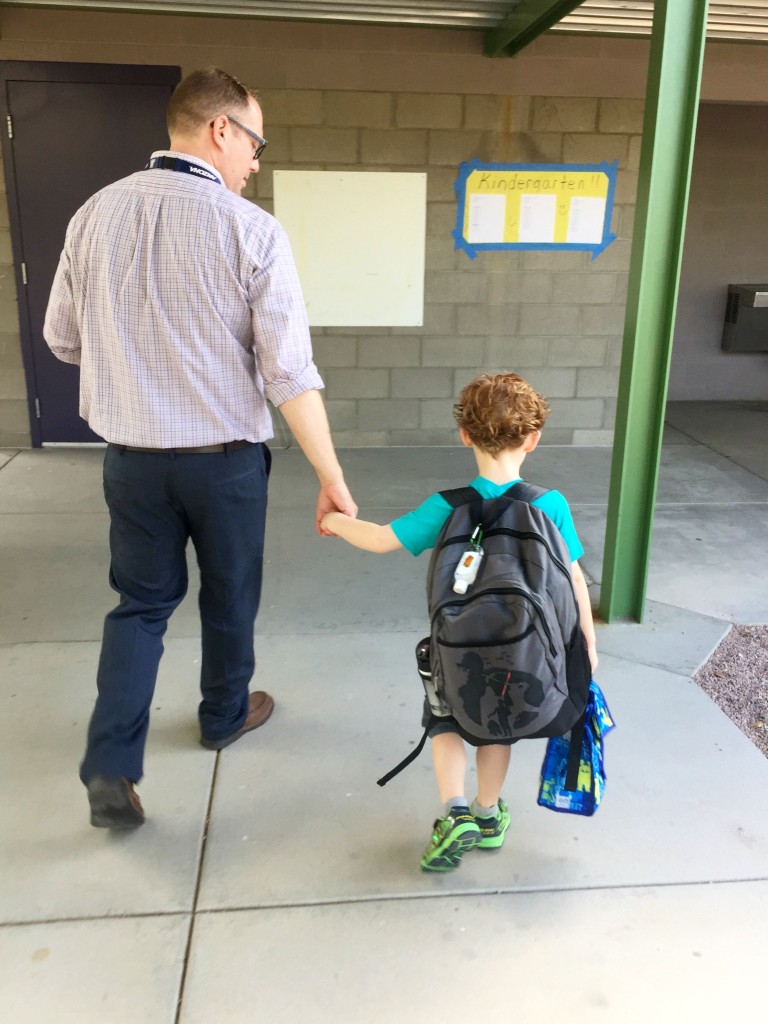 It's hard to hand over the reigns to someone else. It will be a difficult adjustment for everyone, including the littlest member of this family. His buddy will be gone most of the day and I know he will be sad to miss his playtime with big brother.
Marking another huge milestone off the list, this past week we went back to school shopping to stock up on clothing and supplies. That included finding the perfect backpack to hold all his school things. It was pretty quickly determined this would not be an easy task. See my oldest has quite the fashion sense. At around age 3 1/2 he decided that character shirts were out. He much prefers color blocking and patterns, less a few modern looking character prints. After looking at all the options at Target he settled on a plain gray backpack and I was lucky enough to help him pick out his favorite graphic. It didn't take him long to determine Star Wars would make the perfect print. I might have guided him in that direction. In case you didn't know Episode VII comes out this December! So this Star Wars backpack is perfect timing.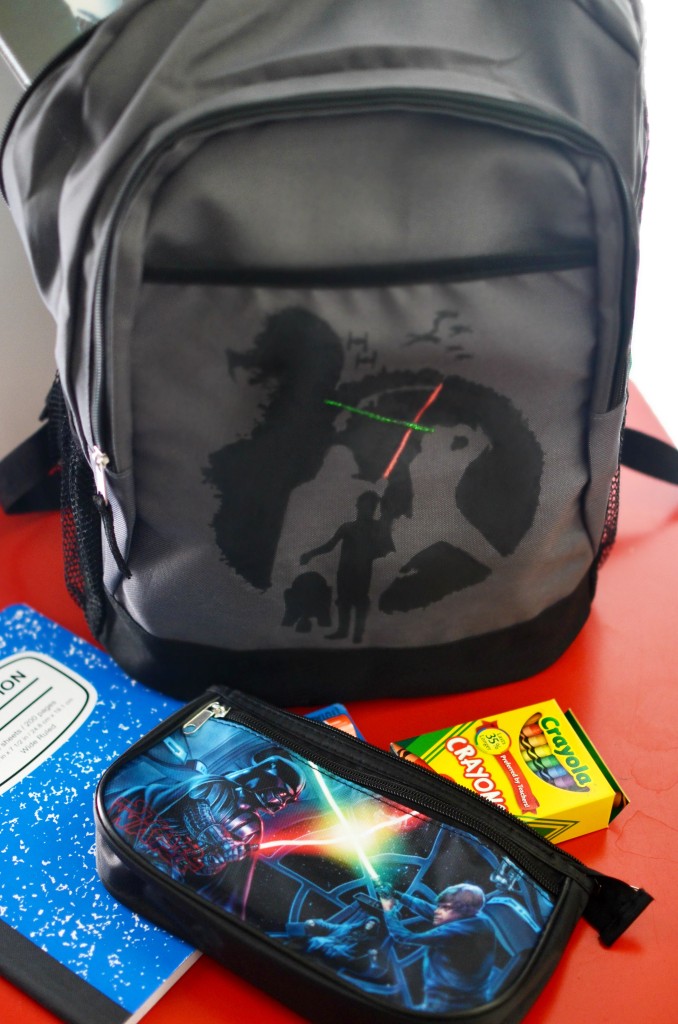 With the help of my favorite cutting machine we had the first step of our backpack complete. I found a fun poster graphic that I uploaded to my Cricut Explore. With a little freezer paper and paint we were on our way to a pretty sweet bag.
Supplies:
electronic cutting machine
freezer paper
iron
fabric paint
paint brush
Directions:
Upload and set your canvas to backpack. This will make it easy to determine the size of your stencil. I also measured the spot the print would go to make sure it would fit. Leave a border around the edge to be ironed for a crisp print.
Place freezer paper on your cutting mat with the paper side down. Set your machine to light cardstock and make sure to flip your image before cutting.
Place your stencil on your backpack shiny side down. Iron on a medium setting. Most backpacks are synthetic fiber so you want to make sure it is just warm enough to adhere the paper to the surface.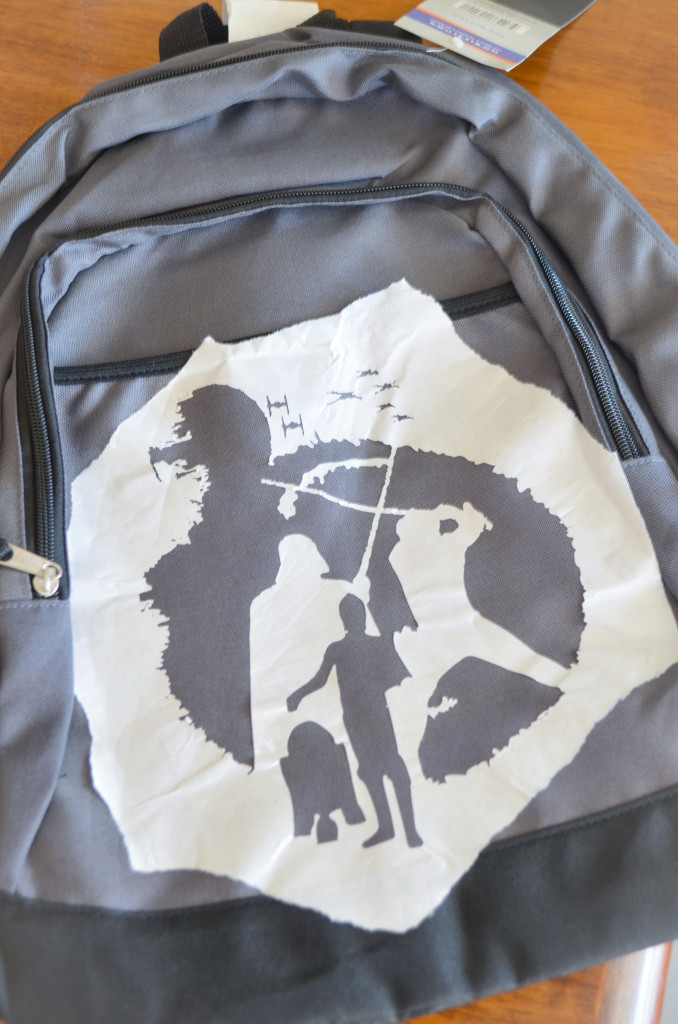 Start applying fabric paint in an inward motion. You want to make sure to go away from the stencil so paint does not seep under the paper.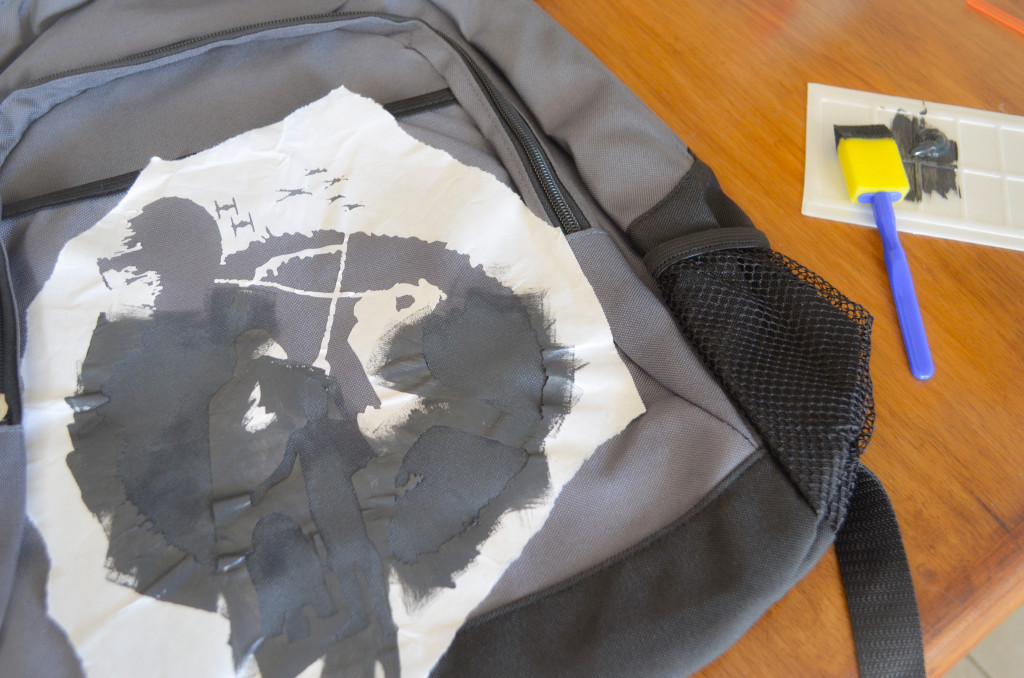 Allow the paint to dry a couple minutes before peeling the paper off. Add accents colors, like the lightsabers, as the main image dries.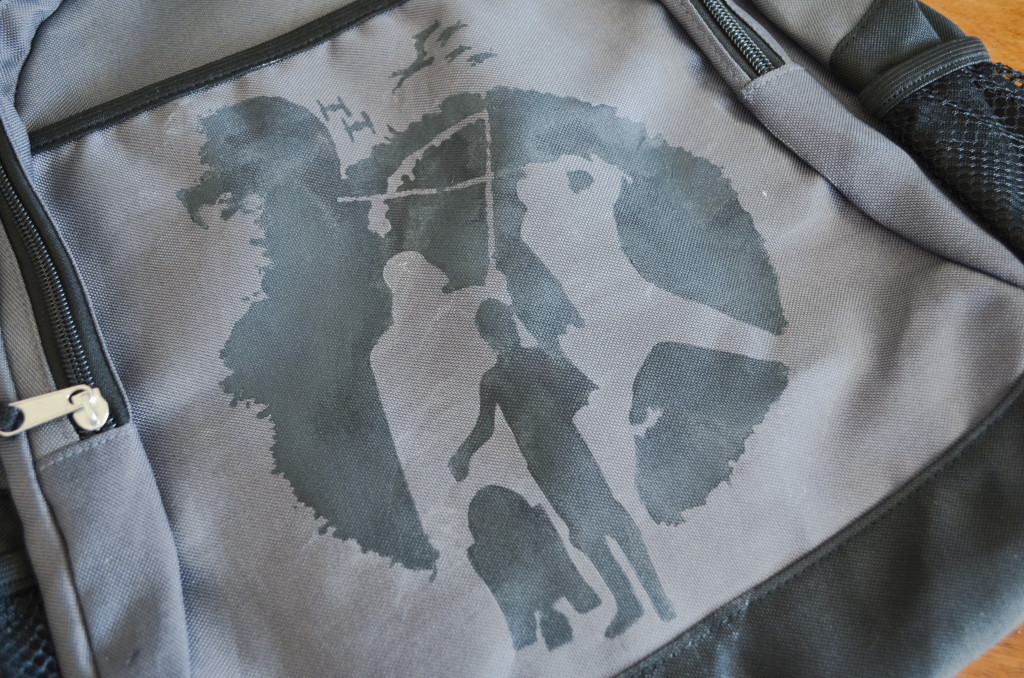 Wait 24 hours and iron the image with a cover cloth to set. This step is optional, but I feel like it gives the image a little more permanence, especially with something that will get abused like a backpack.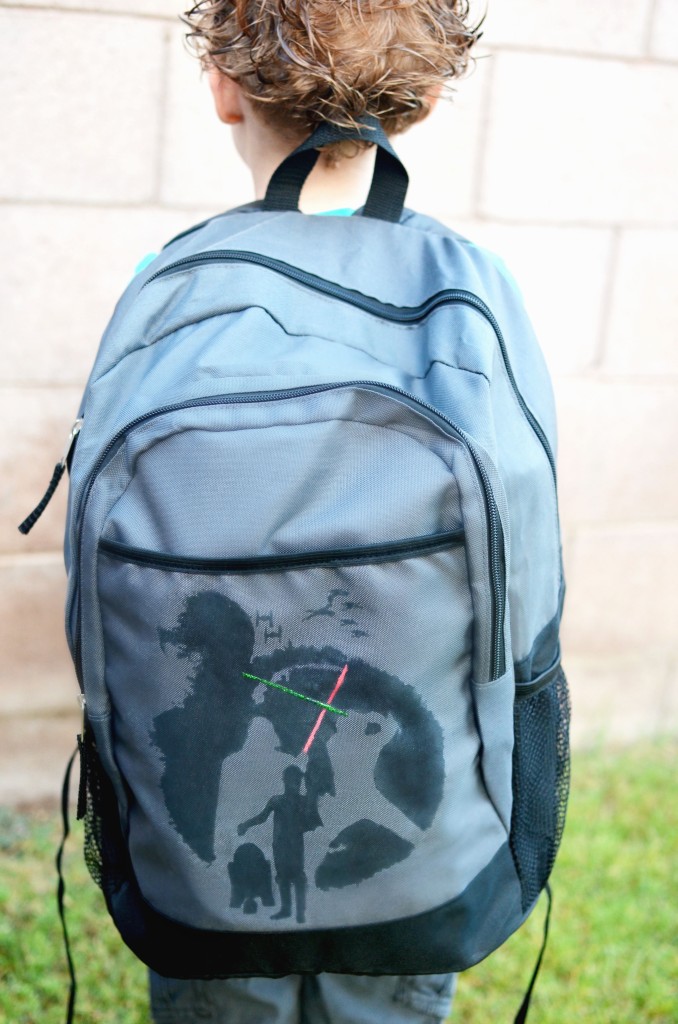 Do you have a little one headed off to school this year? Are you a veteran school parent? I'd love to hear your favorite back to school memories.
Looking for more Star Wars ideas? Try these fun crafts and party ideas. Then make sure to swing by tomorrow for a BIG giveaway involving Star Wars!