Looking for the perfect meal full of flavor, and ready for summer. This is our families new favorite. Requires just two ingredients to start, doesn't heat up the house, and no standing over a stove cooking.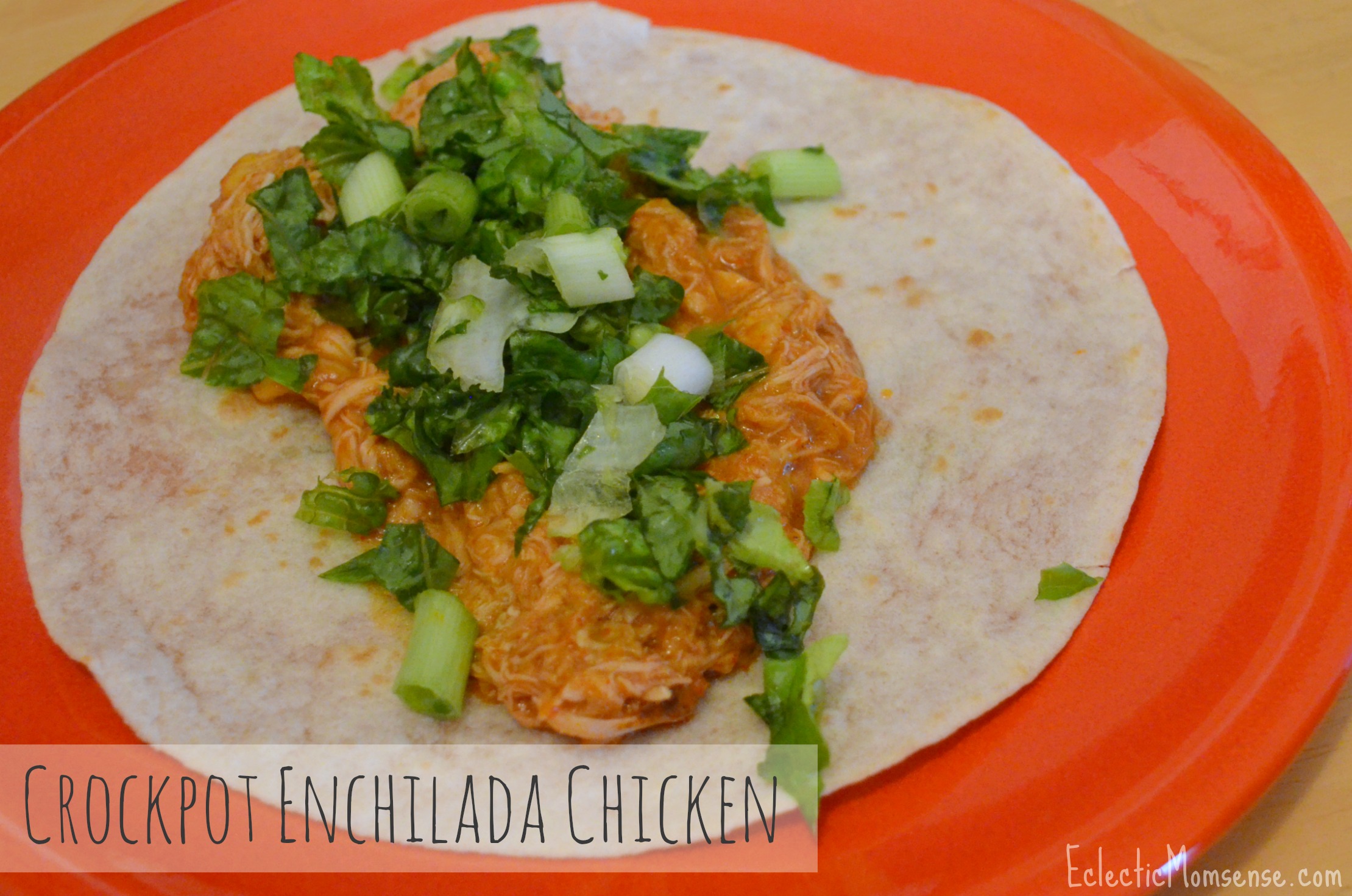 Ingredients:
1 pound boneless skinless Chicken
28 oz. Enchilada Sauce (red or green)
1/2 c. Cheese
1 Green Onion (garnish)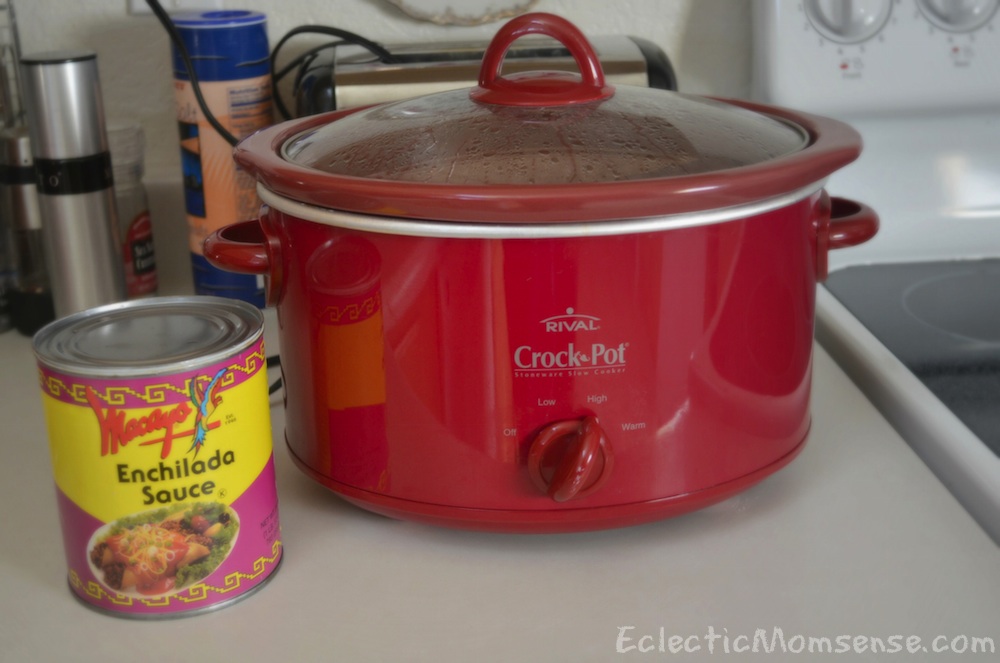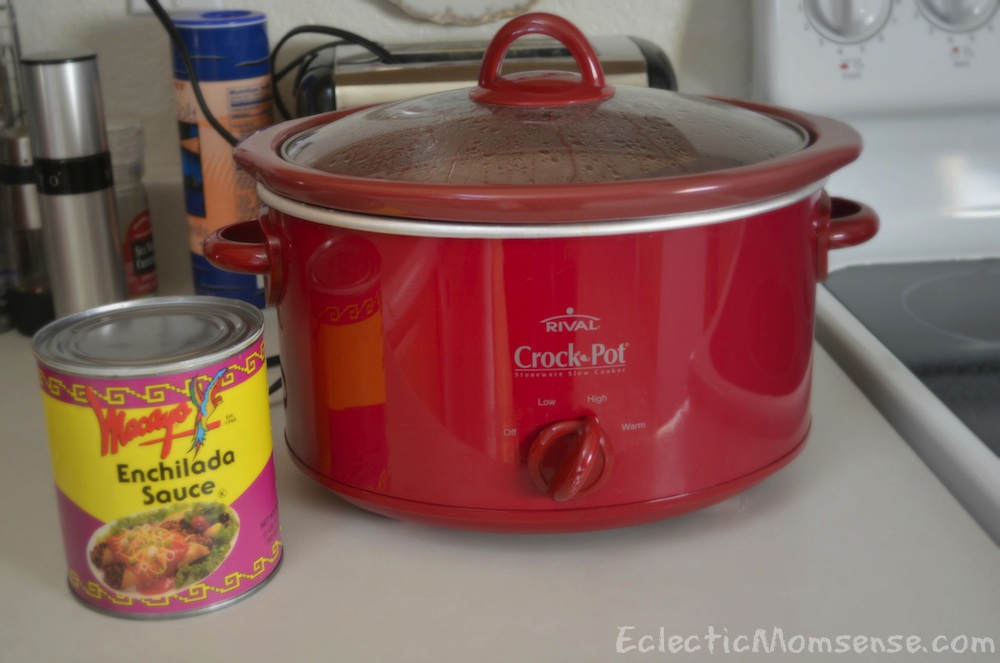 Directions:
1. Use a cooking liner or spray the inside of your crockpot with cooking oil.
2. Cover the bottom of your crockpot with enchilada sauce.
3. Place chicken on top of sauce, then pour the remaining sauce over your chicken until covered.
4. Cook on low for 6 hours or until done and falling apart on fork.
5. Remove the chicken from the crockpot and place in your mixer on med/low to shred.
6. Return to crockpot and top with cheese and green onions just before you serving.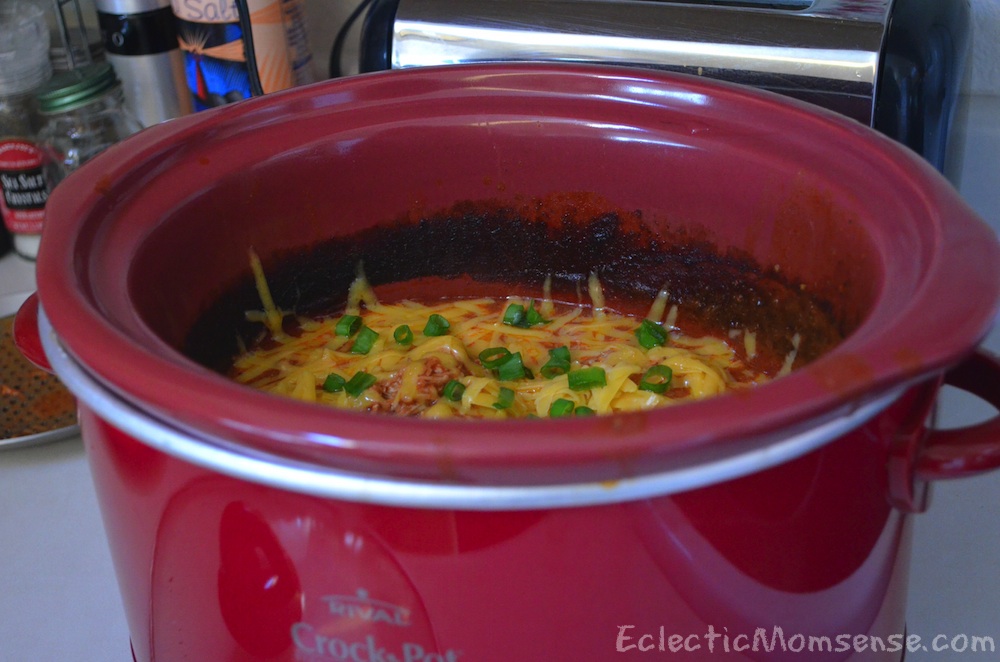 Serve your shredded enchilada chicken with tortillas and your favorite toppings. We opted for lettuce, green onions, beans, and rice and cheese (not pictured).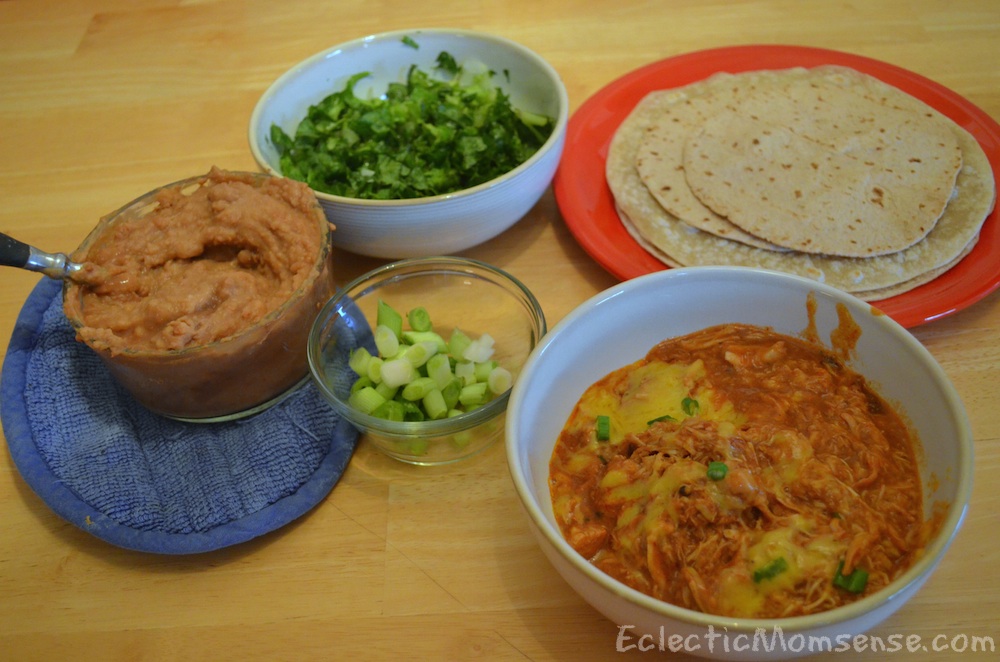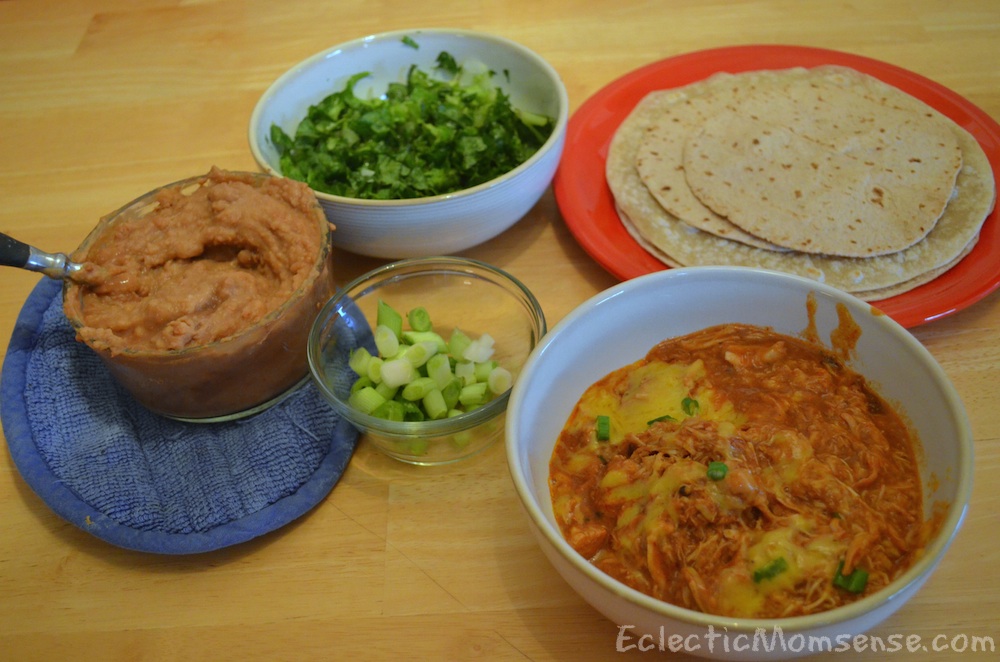 Alternative: Cook chicken on low for 4 hours or until just done. Serve with rice and beans.