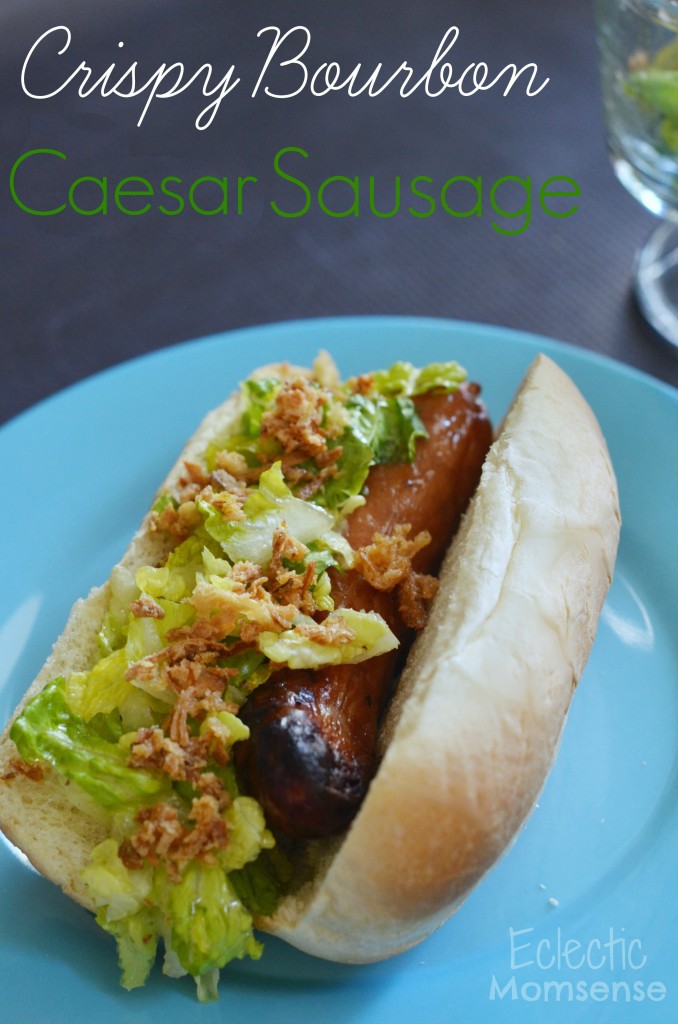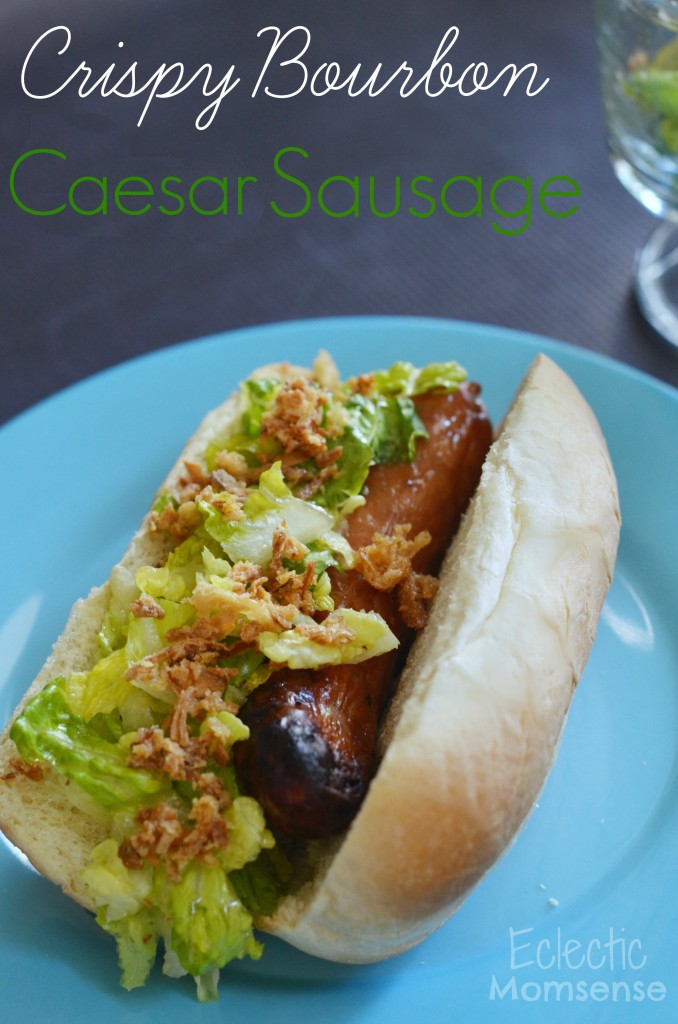 It's time to #StartYourGrill with this tasty crispy bourbon caesar sausage recipe. I love grilling and keeping the heat outdoors; summer means the flame is hot and the food is good. And nothing tastes better than a delicious and smoky sausage that pops straight off the grill.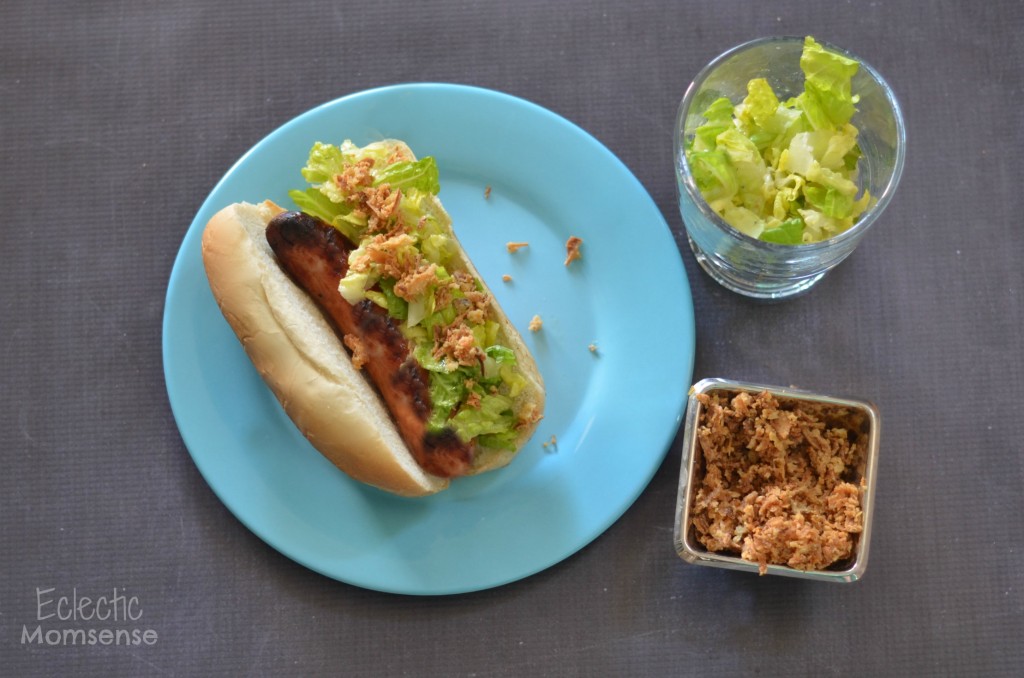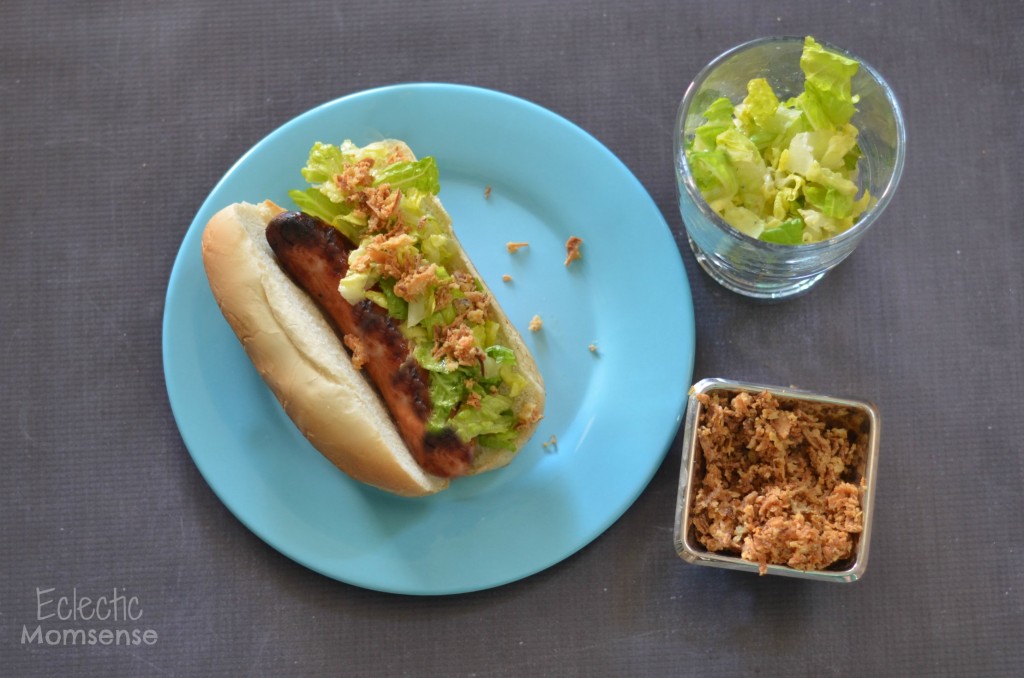 We started our summer off with a great selection of American Craft sausages available at Target. Hillshire Farm American Craft™ links start with the best cuts of 100% pork and are handcrafted to deliver exceptional flavor. They are packed with real ingredients and bold flavors like smoky bourbon and garlic onion. Each sausage is smoked in small batches for big flavor so you'll taste the handcrafted difference.
There are NO nitrates, NO nitrites, and NO MSG added to ensure that all you taste is exceptional sausage
. Don't forget to load this awesome
coupon
to your cartwheel to save 10%.
offer good 6/22 – 7/5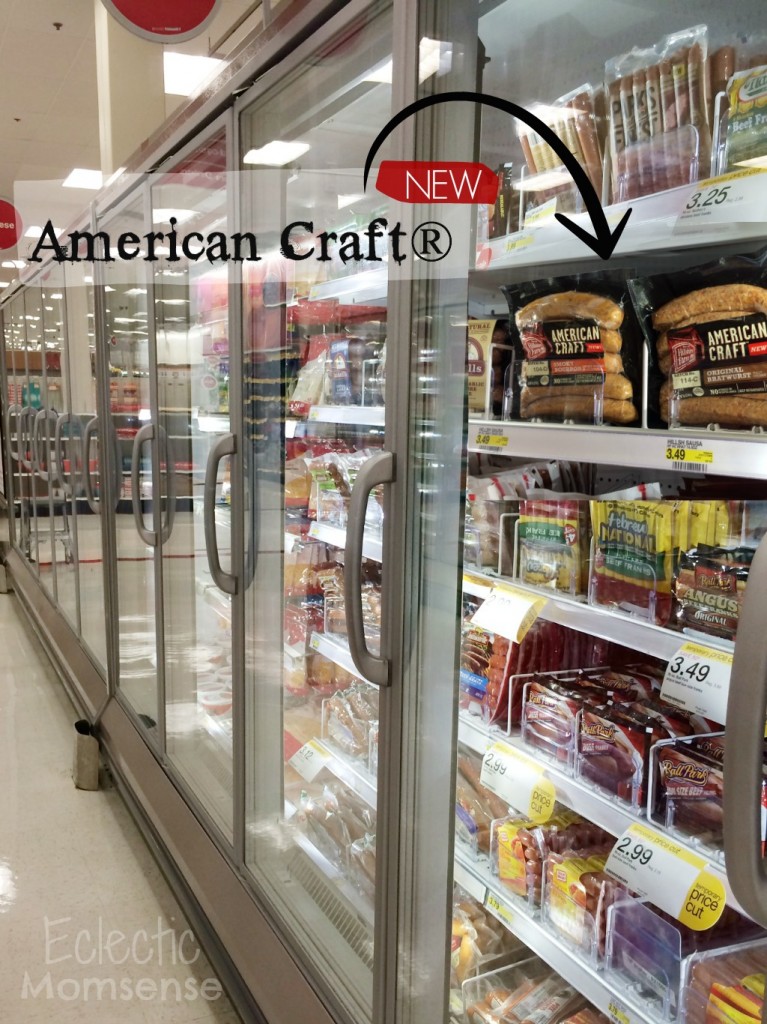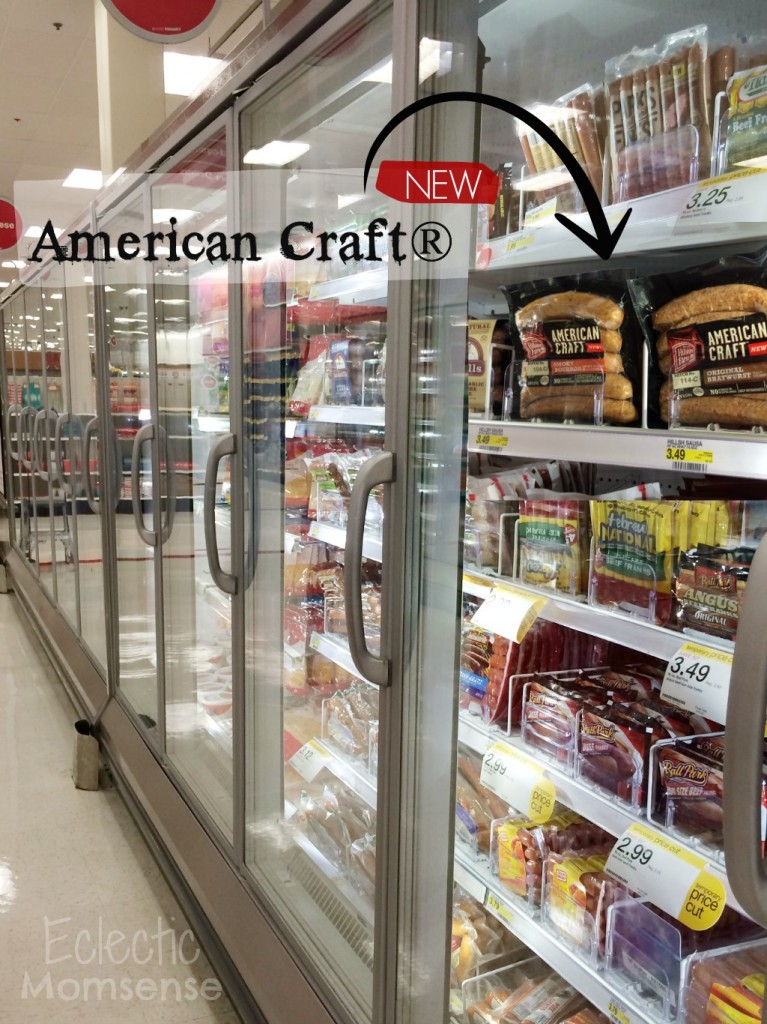 We picked up the Smoky Bourbon variety to make a delicious recipe of refreshing caesar, smoky bourbon, and crisp onion. The inspiration came from my husbands favorite discontinued park food. The smoky sweet flavor of the sausage paired nicely with the crisp onions and cool salad. The handcrafted sausages elevated a simple recipe.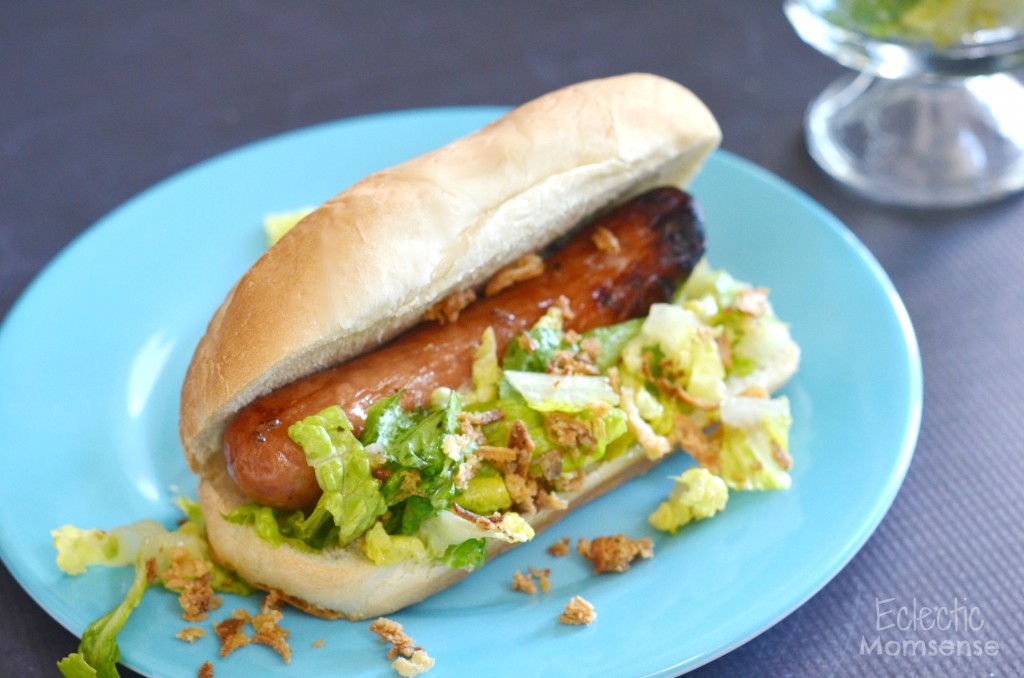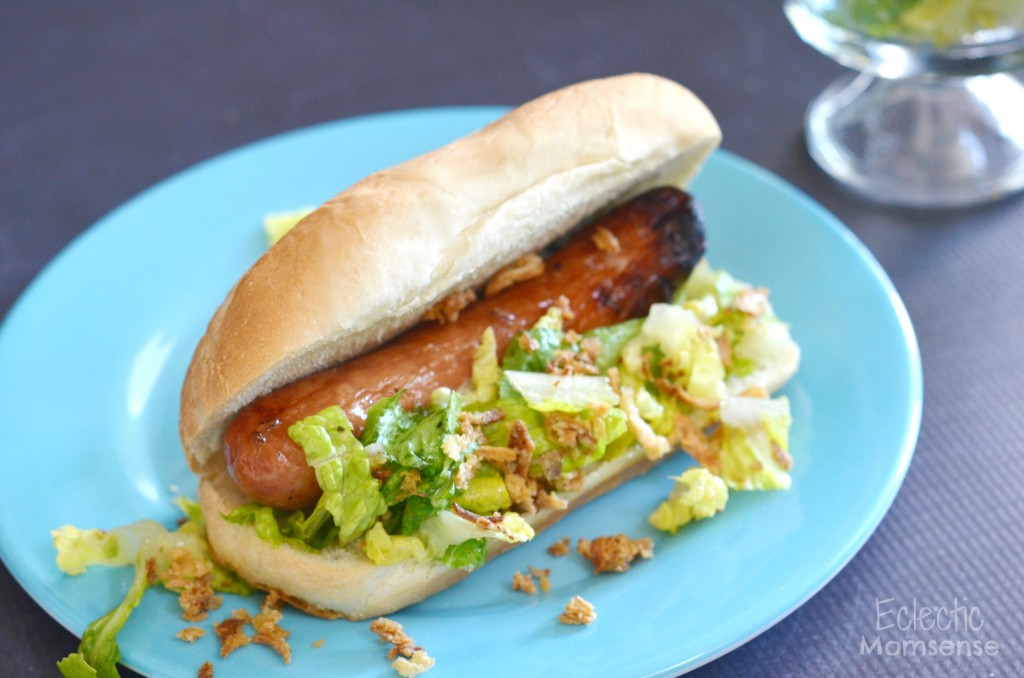 My husband loved the sausage recipe so much he was disappointed I didn't make him up more than one. This has certainly climbed the ranks to be a popular grilling choice in the house. It's the perfect way to introduce your kids to salad too. A childhood favorite topped with some delicious greens and french fried onions.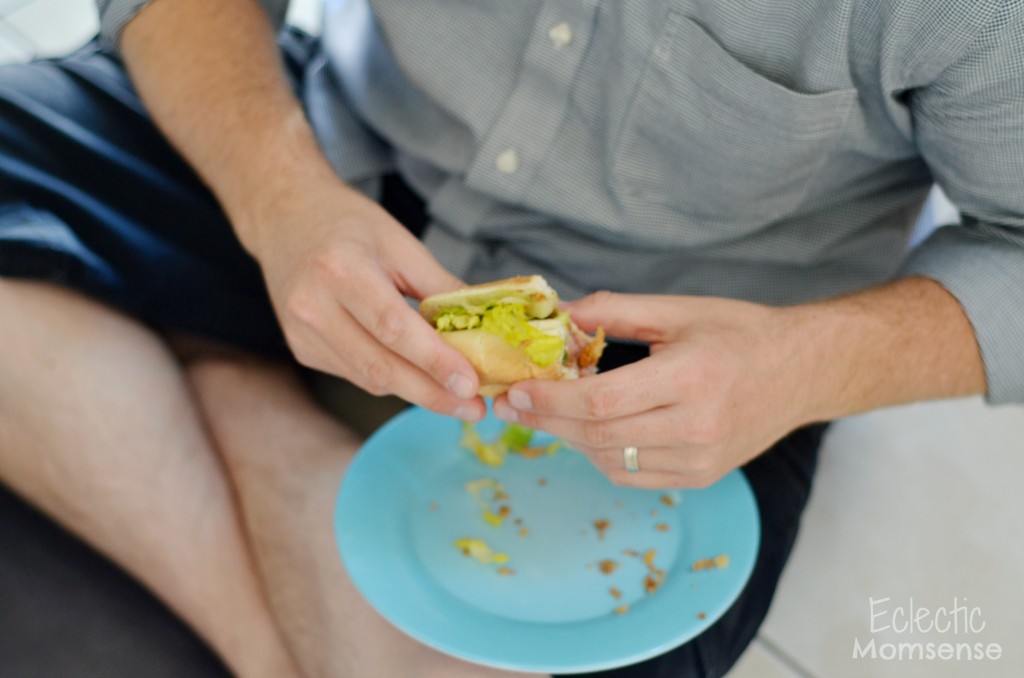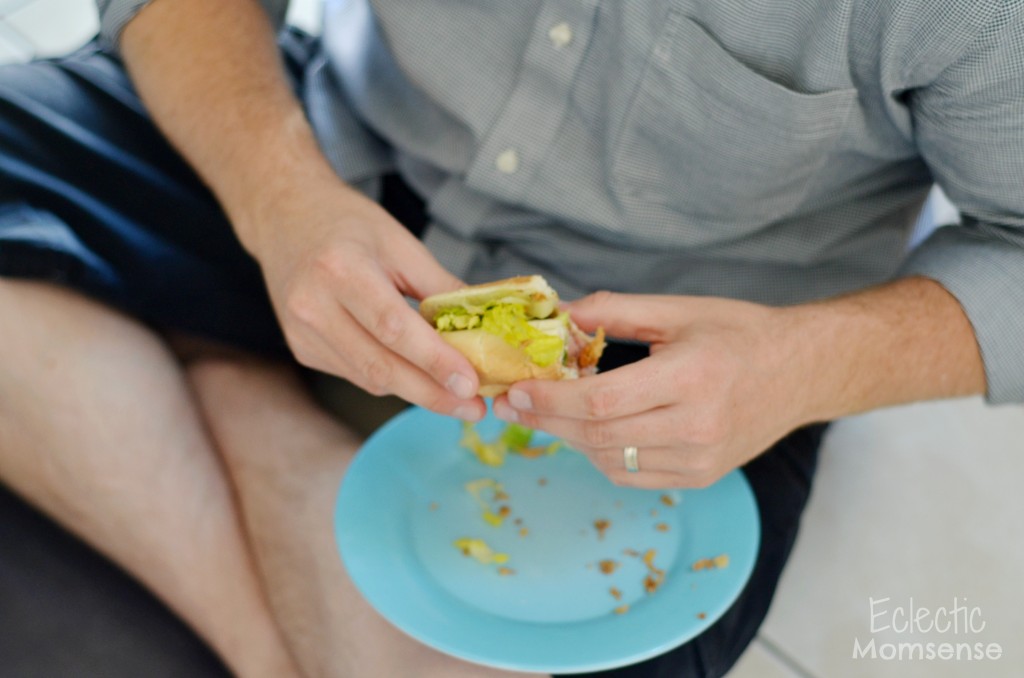 Note: the mark of a good husband. He's not afraid to sit criss cross on the floor and pause between bites so I can take a picture. Oh the patience my dear husband has when waiting to try out new recipes.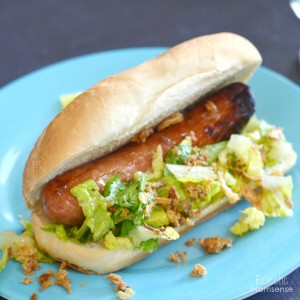 Crispy Bourbon Caesar Sausage
A fresh and crisp Cesar salad tops a delicious Bourbon sausage.
Ingredients
Bun or sandwich roll

American Craft smoky bourbon sausage

Romaine lettuce

Caesar dressing

French fried onions
Instructions
Mix up your salad greens and dressing while your sausage cooks on the grill.

Place your sausage in a high quality bun or sandwich roll.

Top your sausage with mixed greens.

Finish with french fried onions. Enjoy!
#CollectiveBias