Disclosure: I was sent sample products for the purposes of review. All thoughts and opinions are my own.
Last month I had the opportunity to share some tips for raising a maker on a local TV station. The Maker Movement is catching fire with the younger generation and I'm so excited to see that toy companies are catching the bug too. We have two very creative boys that love exploring, and asking A LOT of questions. These toys provide endless hours of structured and unstructured open ended play for the whole family.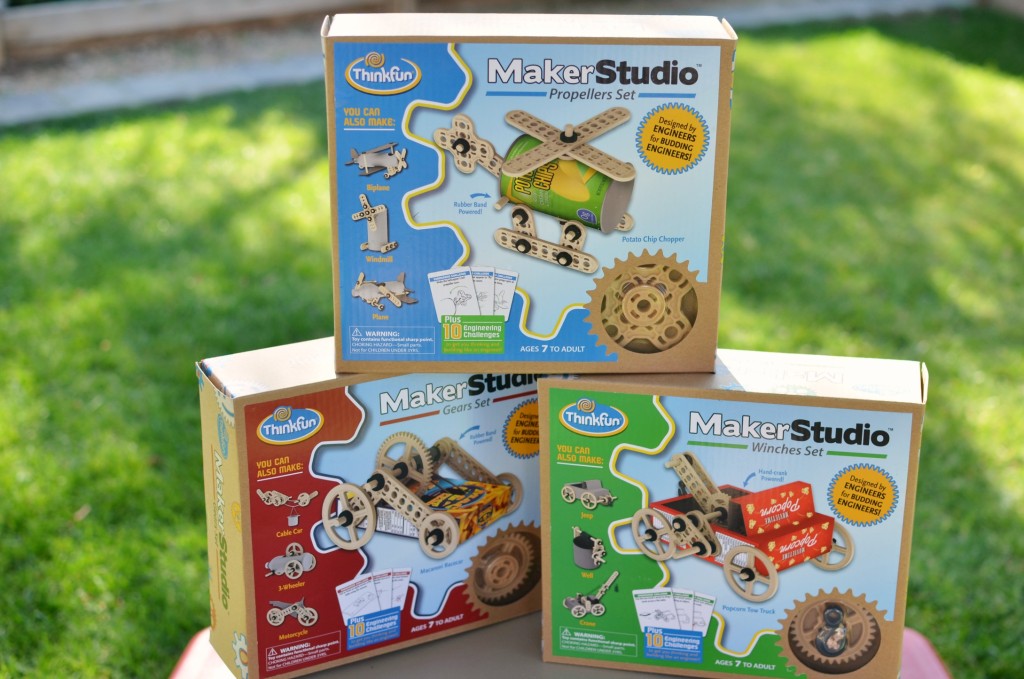 Think Fun just launched their
Maker Studio™ Construction Sets
this month. The Maker Studio consists of 3 different construction sets designed by makers/engineers for kids (Ages 7 to adult) who want to "build, do and explore!"; right up our alley. Each set comes with all the materials needed to transform recycled materials into one of a kind kinetic inventions. In addition to the main build are challenges. Each card presents a different challenge, encouraging budding engineers to tinker with their build to create and fine tune their invention.
race car
cable car
3-wheeler
motorcycle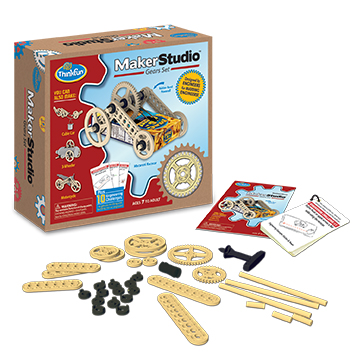 Propellers
chopper
biplane
windmill
plane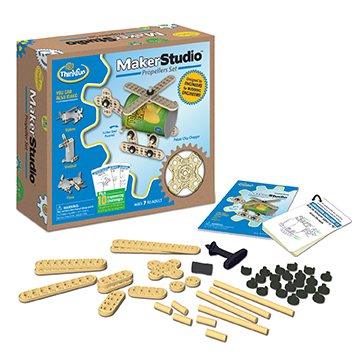 Winches
tow truck
jeep
well
crane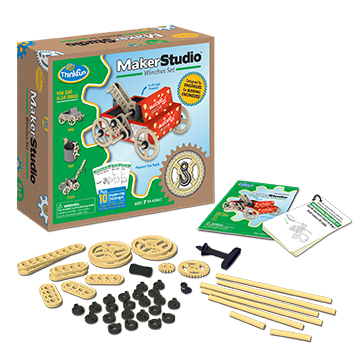 My oldest is 5 so we have been utilizing the sets for free build. He isn't quite old enough to master the challenges and engineering on his own, but building is fun too!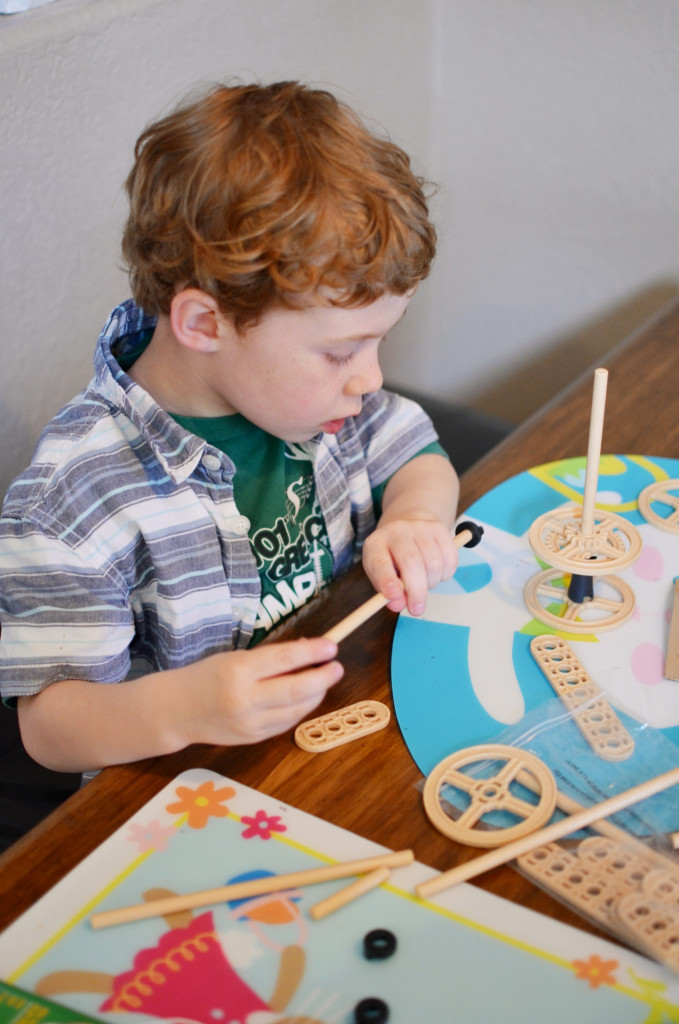 Each set consists of plastic wheels, gears, rods, and rubber connectors. They also include a handy punch for boring holes easily into recycled materials.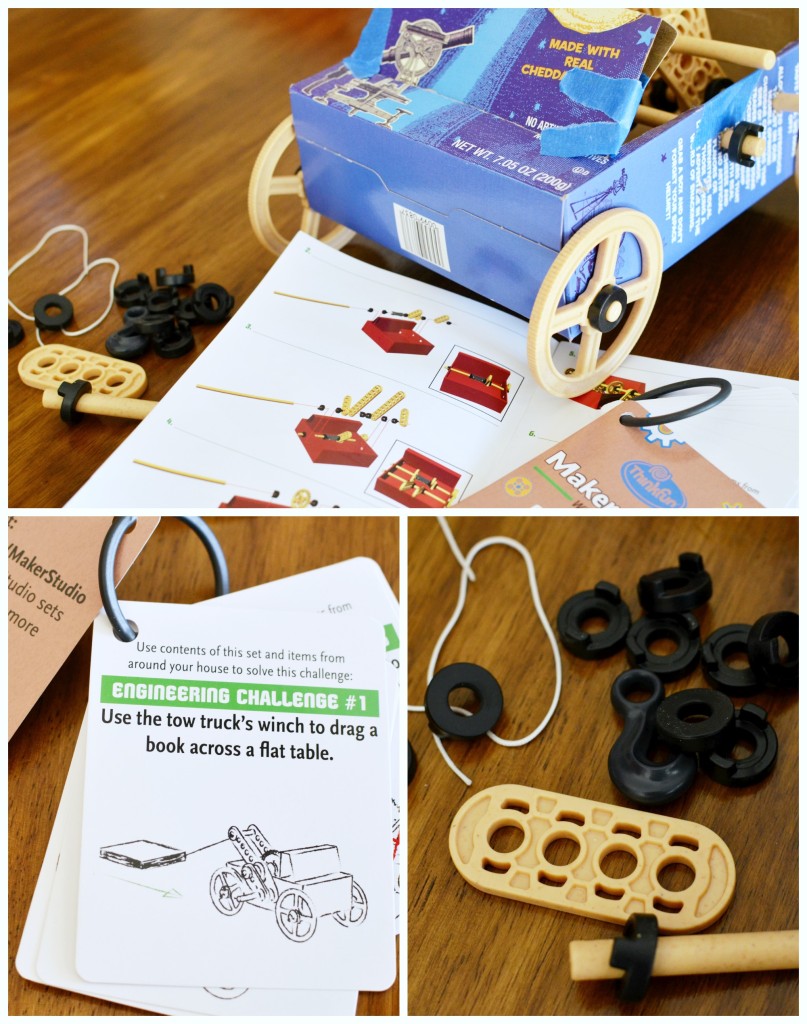 Maker Studio Sets are available online at
ThinkFun.com
and Amazon. Sets retail for $19.99. I have a chance for one reader to WIN a Maker Studio Set of their choice.