Yum! Chocolate and strawberry are such a delicious combination. The tart sweetness of strawberries pairs beautifully with the bittersweet of chocolate. Valentine's Day or everyday you can't go wrong with this classic combination. I've got 25+ amazing chocolate strawberry recipes to satisfy your cravings for this classic combo.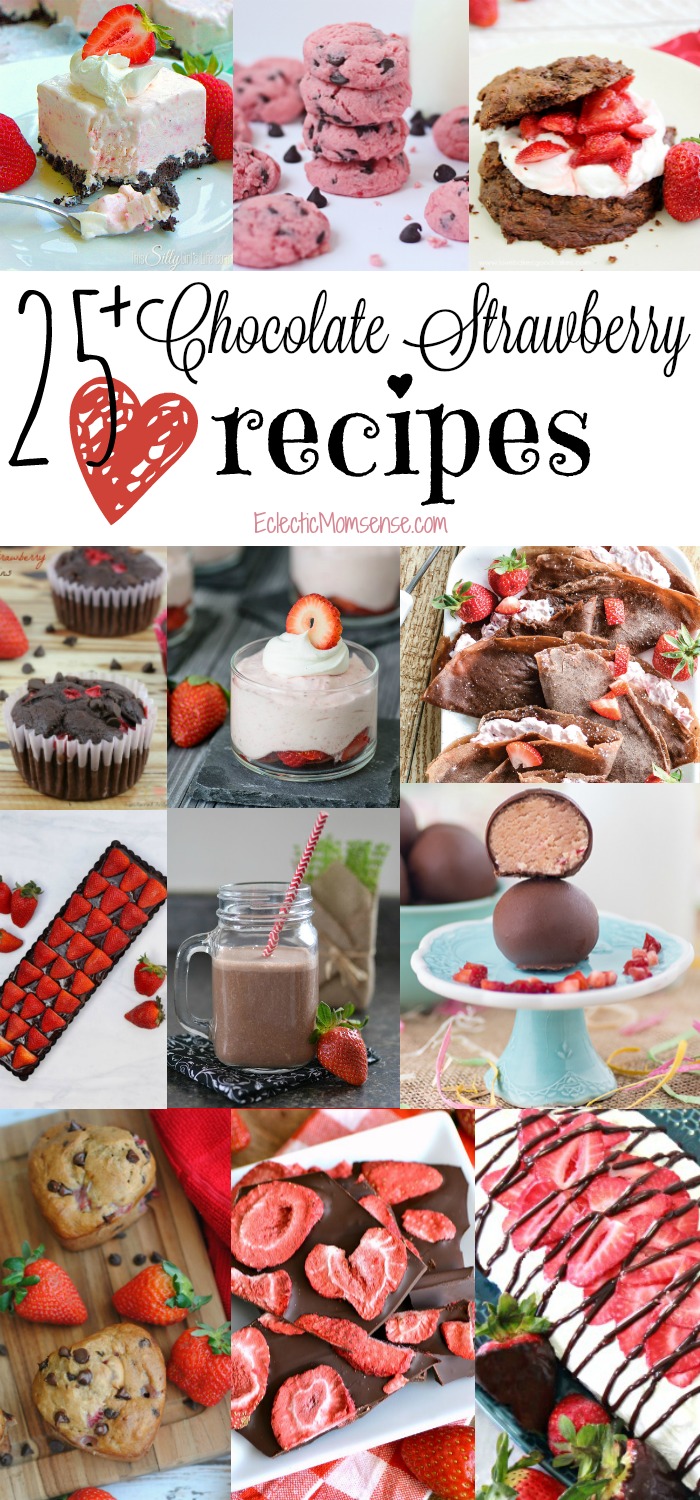 Chocolate and strawberries in the morning, after dinner, in drink form, or candy there really is no end to the number of ways to enjoy. Some recipes call for fresh strawberries, some frozen, and some even freeze dried. That means you can enjoy this tasty combo year round! Checkout the collection of chocolate covered strawberry recipes below, YUM!
Candy
Breakfast
Desserts
Drinks
What's your favorite chocolate strawberry combo?