The final trailer for Beauty and the Beast is available now. Learn how to make these LEGO Duplo characters then #BeMyGuest and scroll to catch the full trailer, it's AMAZING!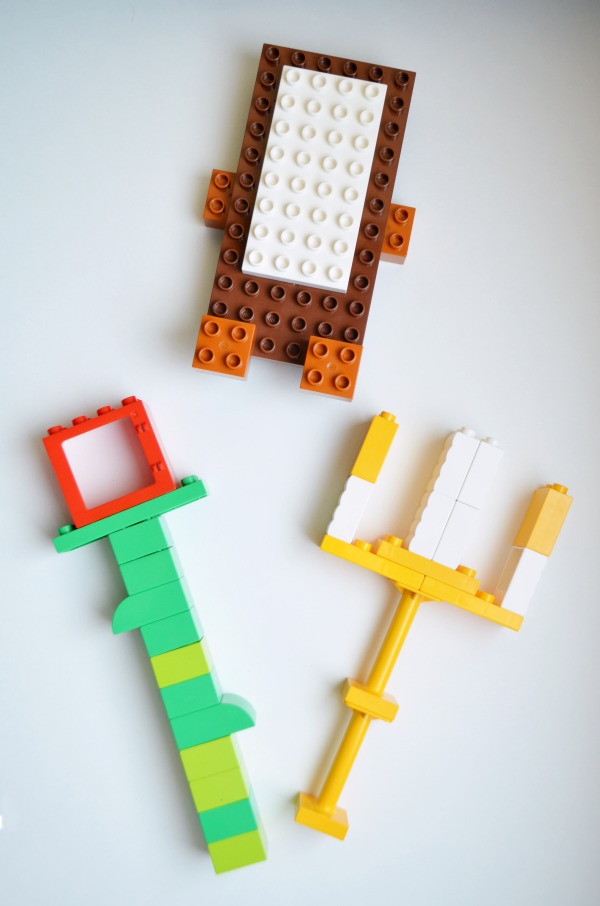 We are getting pretty excited around here for the spring release of Disney's live action adaptation of Beauty and The Beast. A few weeks ago a sound bite of Belle, played by the amazing Emma Watson, singing was released. What a fun preview and a guarantee that this film will still feature the music we all love. Out of nowhere (or perhaps inspired by the recent clip release) my oldest took his brother's LEGO Duplos to recreate some iconic characters from the film. I present to you LEGO Lumiere, Cogsworth, and the rose.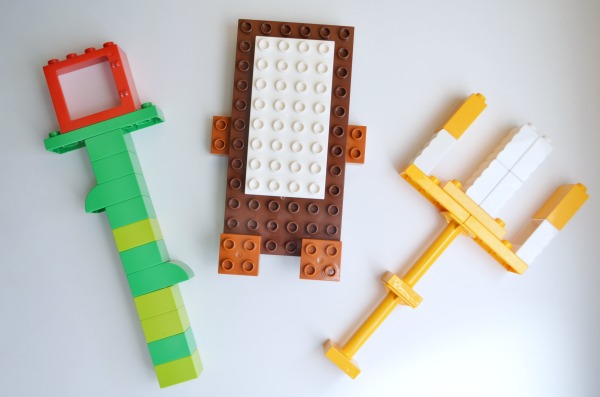 For Lumiere and Cogsworth he used this
set
and grabbed pieces from this
set
for the rose. I sense a theme here with all the Disney LEGO Duplos being used.
Lumiere
2- yellow column piece
3- yellow 2×4 flats
6- white 2×1 towers
2- yellow 2×1 towers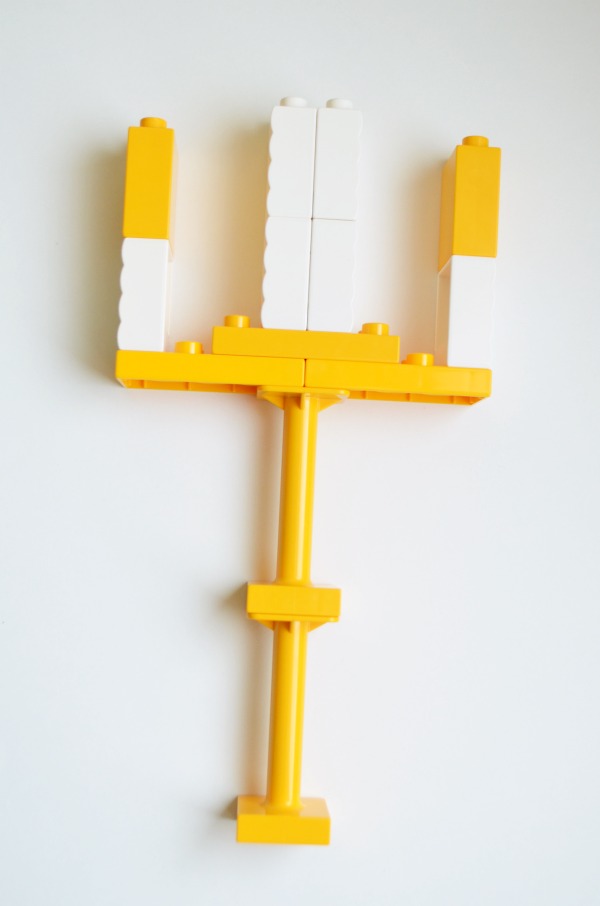 Cogsworth
1- brown 12×6 flats
1- white 4×8 flats
4- light brown 2×2 squares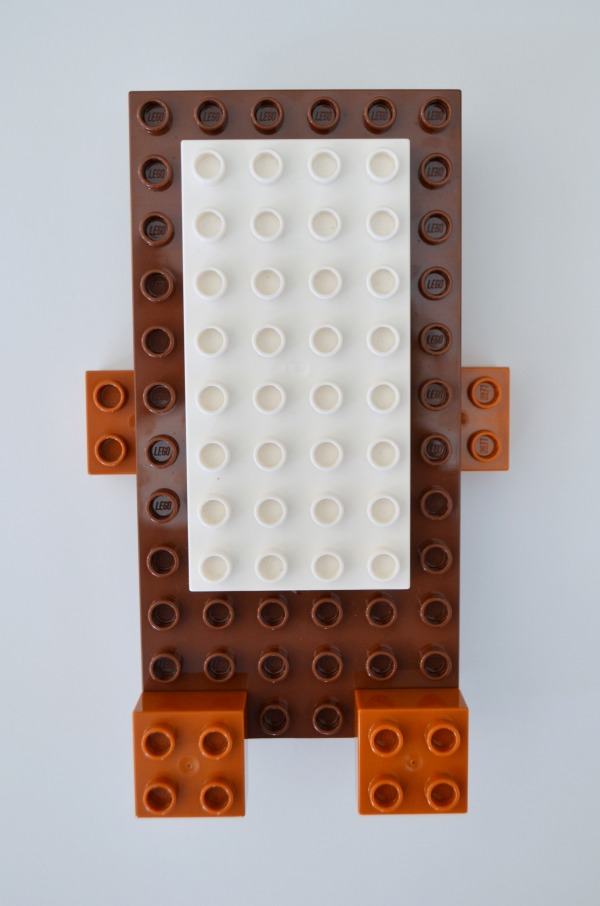 Rose
9- green 2×2 squares
1- red window
1- green 2×6 flat
2- green 2×2 1/2 arches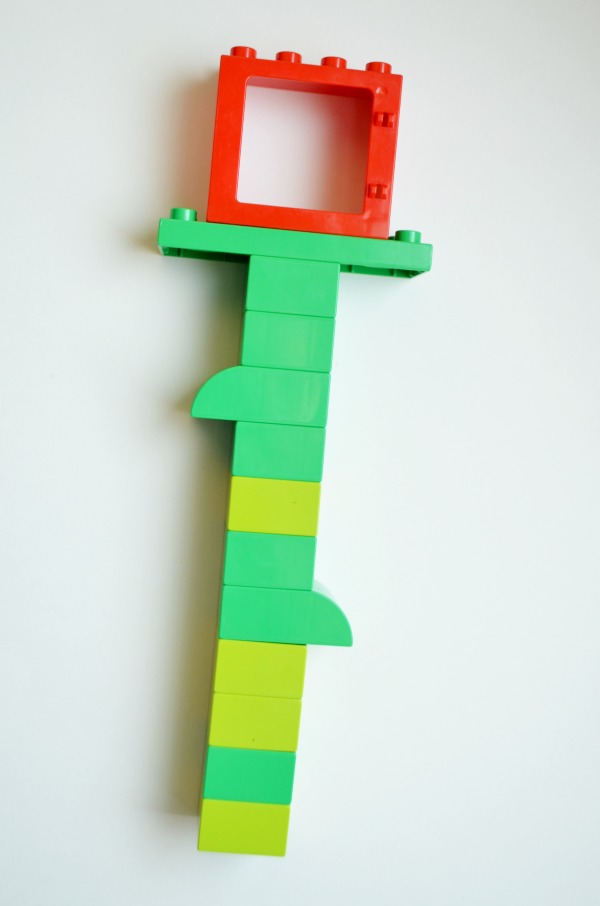 It's amazing what kids come up with. Just a little time, some creativity, and a ton of imagination building with LEGOS is limitless!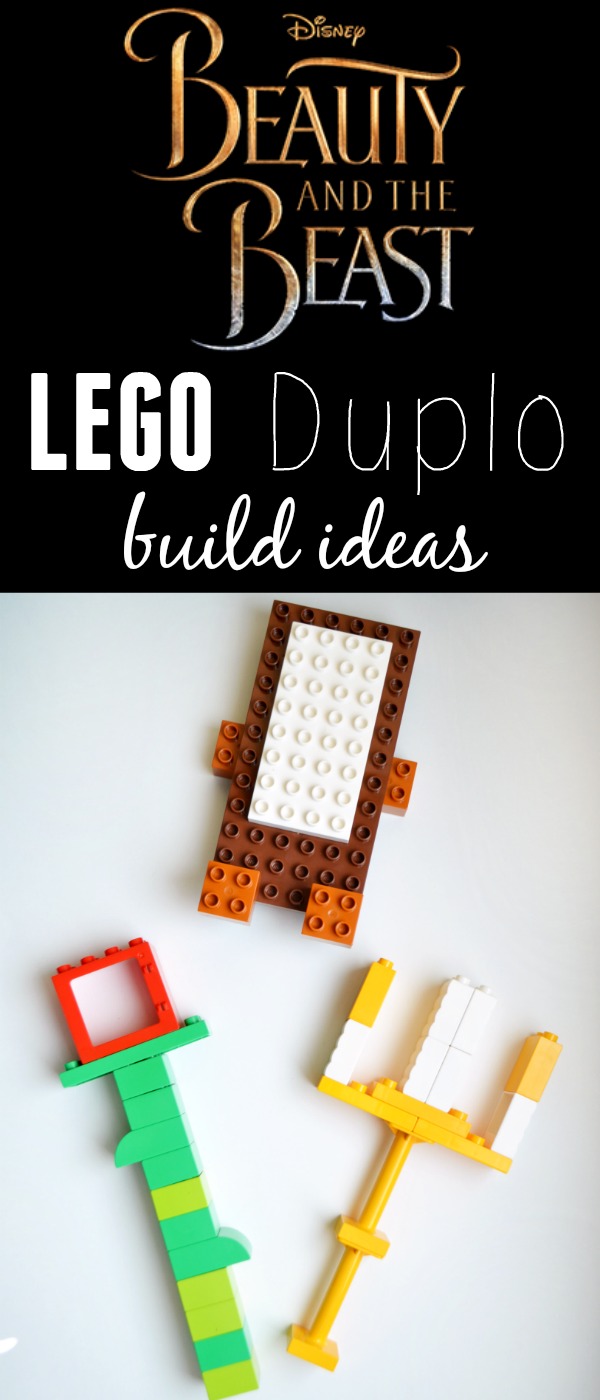 Beauty and the Beast arrives in theaters March 17th. #BeOurGuest