We are the masters at beating the heat. Summer can be so hot here, like 120° hot, so the phrase, "It's too hot to play outside" is one that is muttered often. Finding activities to keep the kids entertained and not cooped up in the house all 90+ days of summer vacation is important. Thanks to a sponsorship from Chuck E. Cheese's I'm bringing you these summer fun ideas. Plus, another great giveaway to help your family beat the heat!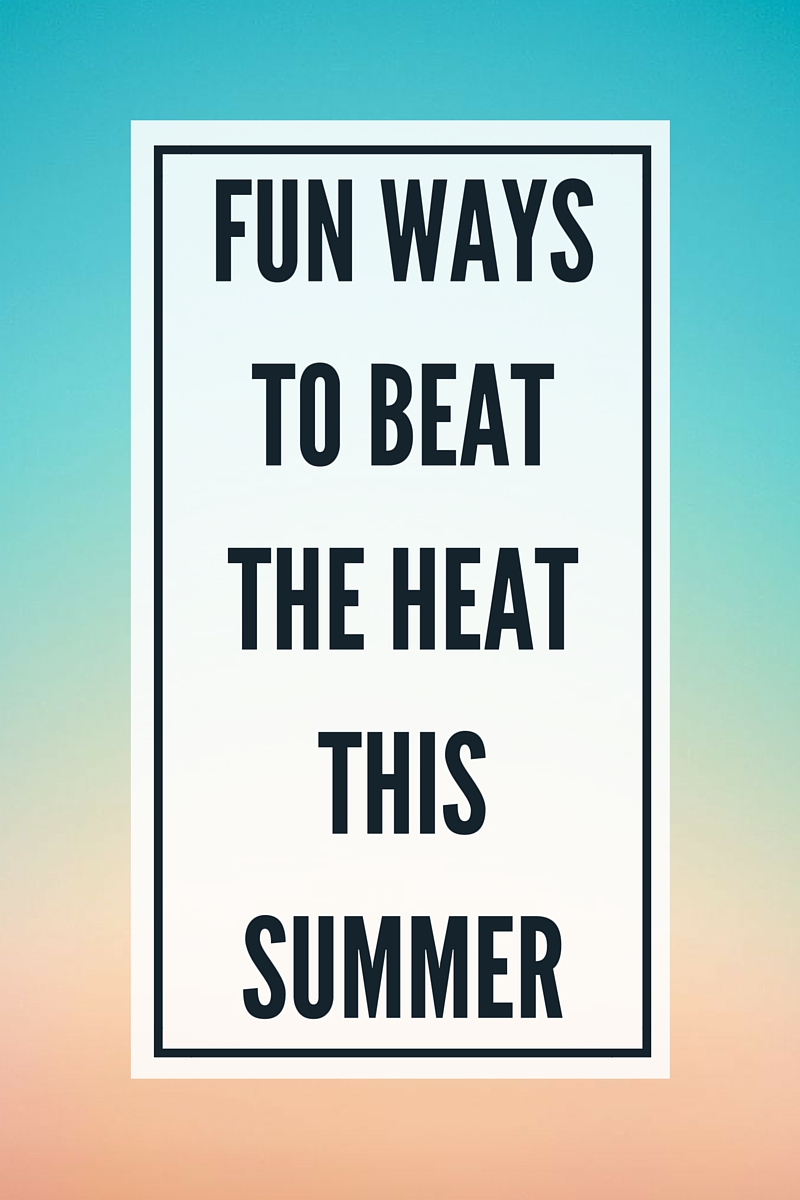 Summer Movies
– Many local theaters offer up a full lineup of children's movies at a special rate for the summer. Usually in the morning this is a fun way to keep the kids entertained, stay cool, and have a little quiet time.
Arcade– I don't know about you, but one of my favorite things to do in the summer was play at the arcade. Phoenix natives will remember Metro Midway or Pocket Change found at the westside area malls. Gone are those days, but that doesn't mean our kids are any less interested in getting lost in a sea of machines and earning buckets of tickets. Chuck E. Cheese's offers that same vintage fun as an ultimate entertainment center complete with food, games, and attractions. It's a great place to cool off for the afternoon. You can join the fun too or use their free WiFi to get a little work done while the kids are entertained.
Boredom Busters– Break up the monotony of a day indoor with these boredom busting ideas.
Printable Activity Sheets full of adventure and creativity. Kiddos can draw, write, and explore their way through a summer of fun.
Marbles– No joke my brother and I would spend hours playing marbles. There are so many possibilities and a fun past-time to share with this generation. Classic marbles and marble drop (shoe box with a hole cut in the lid) were just a couple of our favorites.
Daytrip– Escape the heat completely and go on a little road trip out of town. Whether you're exploring a new place or rediscovering an old favorite there is an adventure waiting.
Library- Doesn't reading and summer just go hand in hand? Checkout the summer programing at your local library. Whether it's story time, special programs, or just browsing the aisles for books the library is the perfect place to beat the heat. Even better there are so many reading reward programs out there. Chuck E. Cheese's offers up token rewards for kids meeting reading goals amongst many other accomplishments.
Checkout the current deals at Chuck E. Cheeses's and don't forget to enter to win a Guest Pass for an afternoon of fun; good for a large pizza, 4 drinks, and 30 tokens)
How do you stay cool this summer? Share your beat the heat ideas in the comments below.