These gifting ideas for baby's first holiday are part of a shop that has been compensated by Collective Bias, Inc. and its advertiser. All opinions are mine alone. #BearyMerryVTechMom #CollectiveBias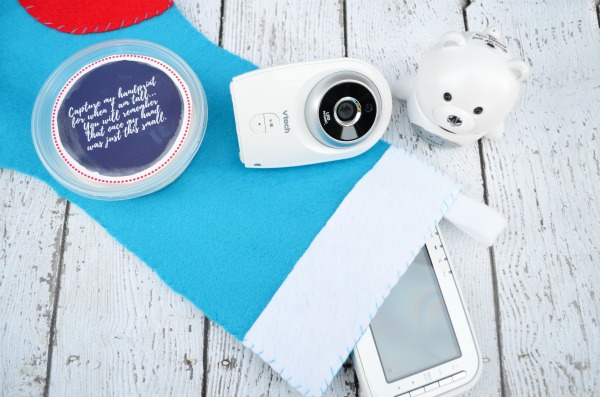 The holidays are an exciting time for new parents and little ones. The gift of peace of mind is something all parents can appreciate. So, in celebration of the holiday season and the newest additions to my family I put together this simple gift idea for baby's first Christmas. Something to hold onto those precious memories of when they were small and something to help keep everyone rested safe and sound for a happy holiday!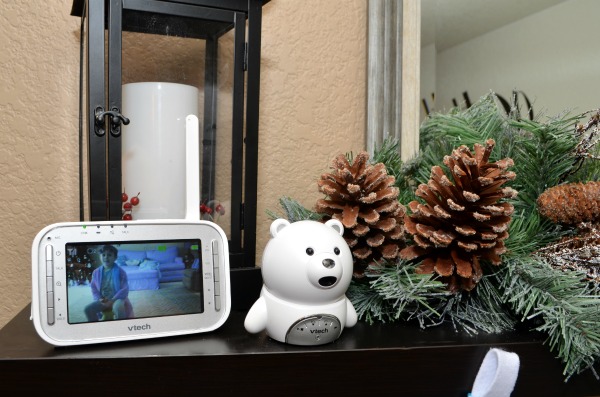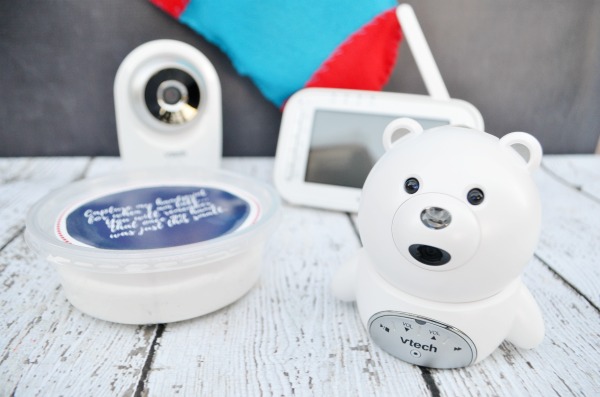 Video monitors were not around when my oldest was born. I remember every little noise or movement would wake me. Sleep is such a premium in the early weeks and months something like the
VTech VM341-216
Bear 2 Camera Full Color Video Monitor would have been a welcome addition to our nursery. It comes boxed with 2 cameras: a teddy bear-shaped camera plus a secondary standard camera; with the option to buy and add 2 more. A great option as your family grows or the kids start to roam.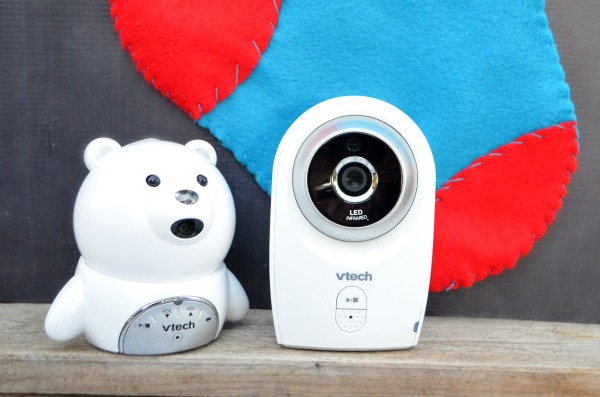 We keep the teddy bear camera in our boy's bedroom and the standard video camera in the living room. As they get older it lets me keep an eye on them or communicate with the two-way talk back intercom while giving them the independence they need.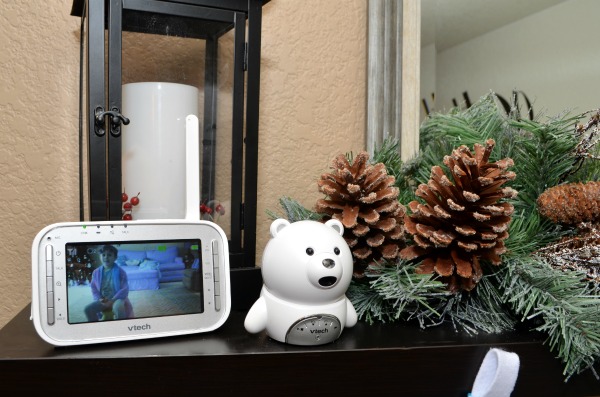 Both cameras feature full-color video and auto night vision. The large 4.3-inch color LCD screen keeps baby or the kiddos in sight, day or night. My favorite feature is the built in temperature sensor on both cameras, alerting me if it's too hot or too cold.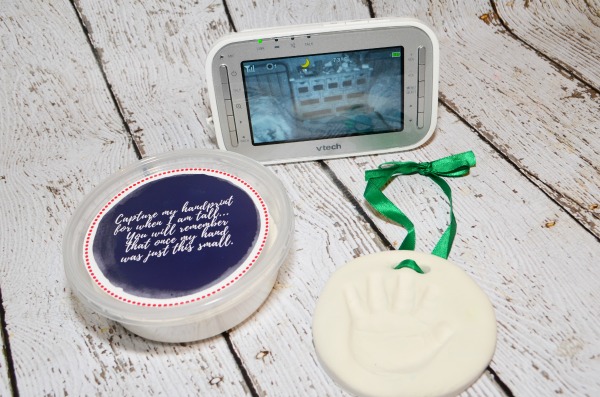 I paired the monitor this season with a handmade stocking and handprint ornament kit. It's a long standing tradition in our family that new family members get a homemade stocking. I've had mine since I was a baby and my husband received his our first Christmas together in our first home. Every new bundle of joy has received one in celebration of their first Christmas.
Supplies:
felt, 3 colors
thread
stocking pattern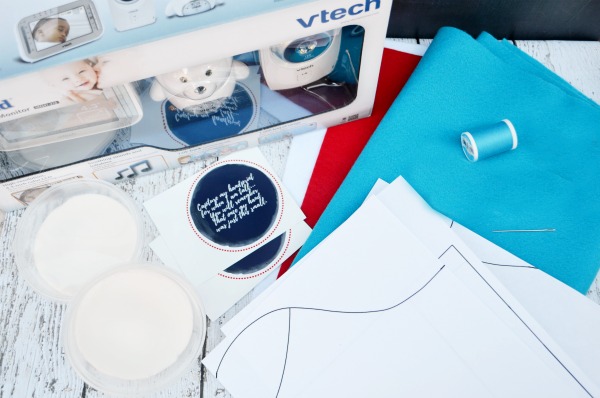 Directions:
Print
stocking pattern
and piece together with tape.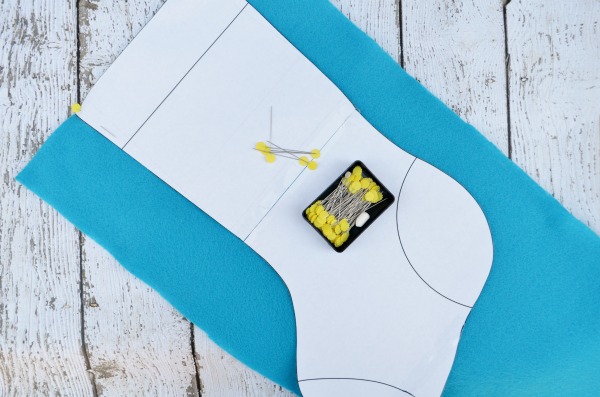 Pin pattern onto 2 layers of felt, cut. Continue pinning and cutting out the heel and toe from a second color of felt, and cuff in a third color.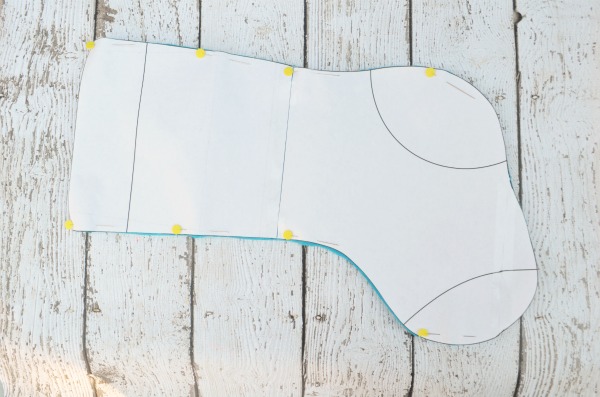 Tuck a folded 1″ x 5″ strip of felt behind the top layer of felt, sew in place.
Sew cuff onto the top stocking layer. Use a blanket stitch to attach along the sides and top.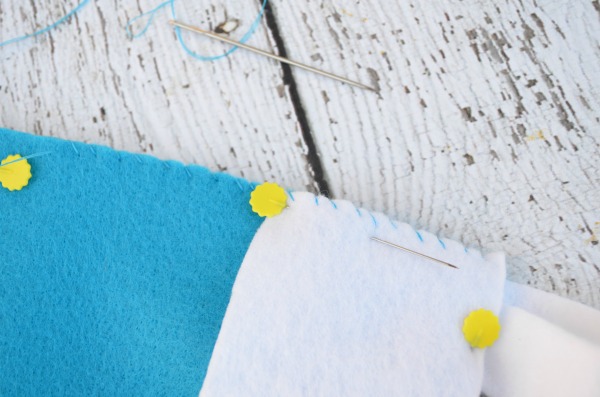 Next, sew the heel and toe patches onto the top layer.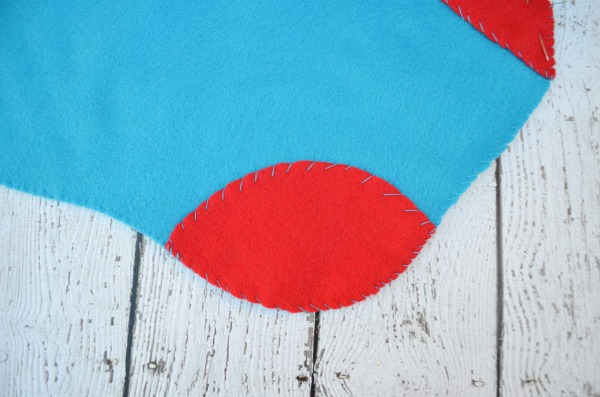 Pin the top felt piece to the bottom felt piece. Use a blanket stitch along the sides and bottom of the stocking.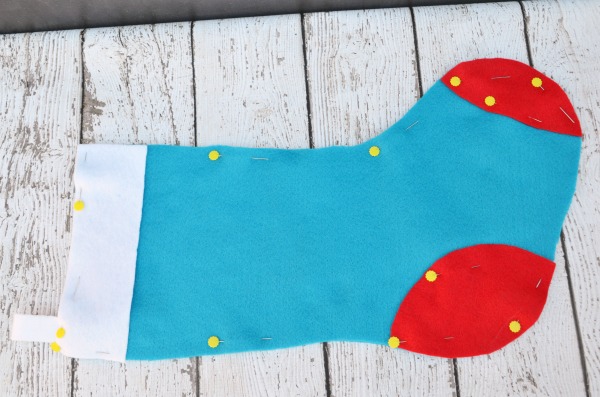 Baby's First Handprint Ornament is something we started with our boys. It's a beautiful handmade reminder of baby's first Christmas. A keepsake to hold onto long after the nerves of having an infant in the house wears off. Air dry Clay or Model Magic (my favorite) works best. Package it up in an airtight container, with
this
custom handprint poem tag.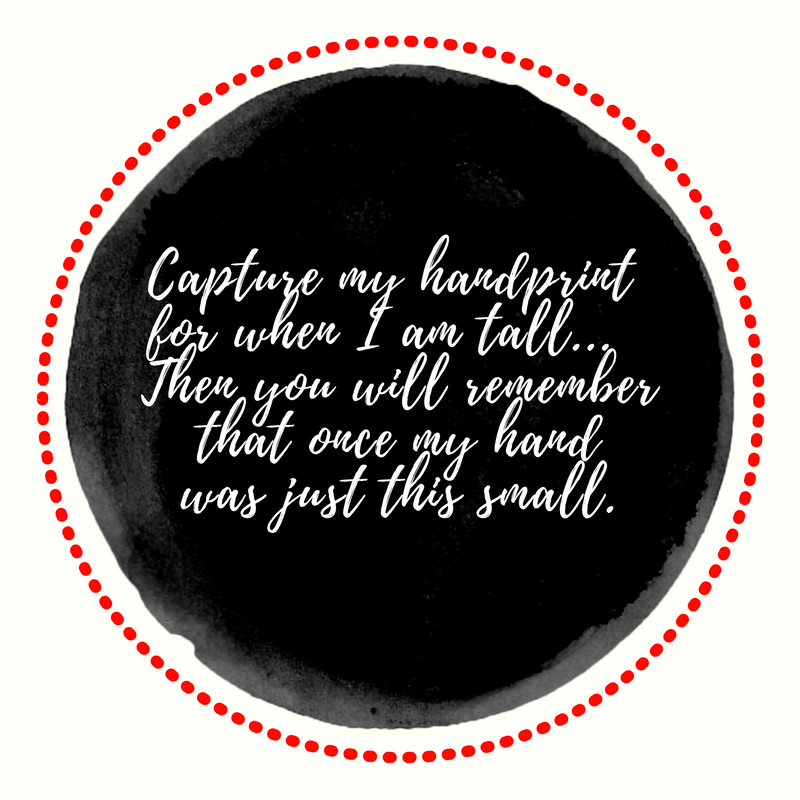 Print out handprint poem, cut. I used sticky photo paper so I could easily place the label on top of a clear container.
Place enough model magic in each container for one handprint. You could also double up for a footprint too!
To make the handprint ornament roll out and cut the modeling clay to your desired shape. Make sure it's big enough to fit baby's full imprint.
Place baby's hand over the clay, press gently, then lift straight up.
With the end of a straw cut two holes into the top of the ornament. Set aside and allow ornament to dry according to your modeling clays directions.
Thread a festive ribbon through the two holes, tie a bow, then hang on the tree.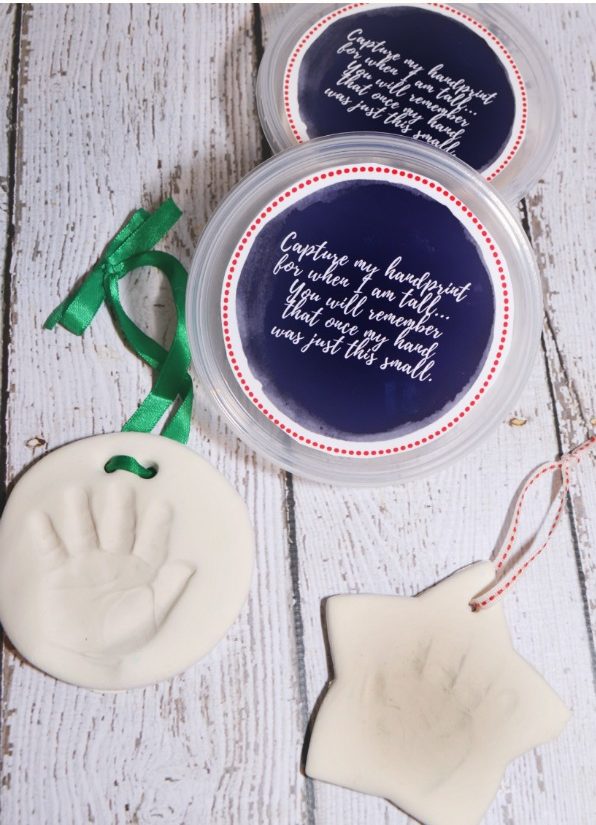 tip: Use a permanent marker to mark baby's name and the year on the back of the finished ornament.
The VTech Bear Video Monitor is available exclusively at Babies R Us in-store and online. Grab one for home and one for gifting to a new mom or dad. Pair it with a handmade stocking and ornament kit for the perfect baby's first Christmas gift- peace of mind for mom and dad and a holiday keepsake for cherishing holiday memories.