Valentine's Day is just a few weeks off. It's time to swap out the Christmas and New Year's wreath with a festive heart wreath. Here's 25 amazing DIY Valentine's Day wreaths for a little inspiration. There's so many ways to wrap, adorn, and embellish wreaths for a festive look.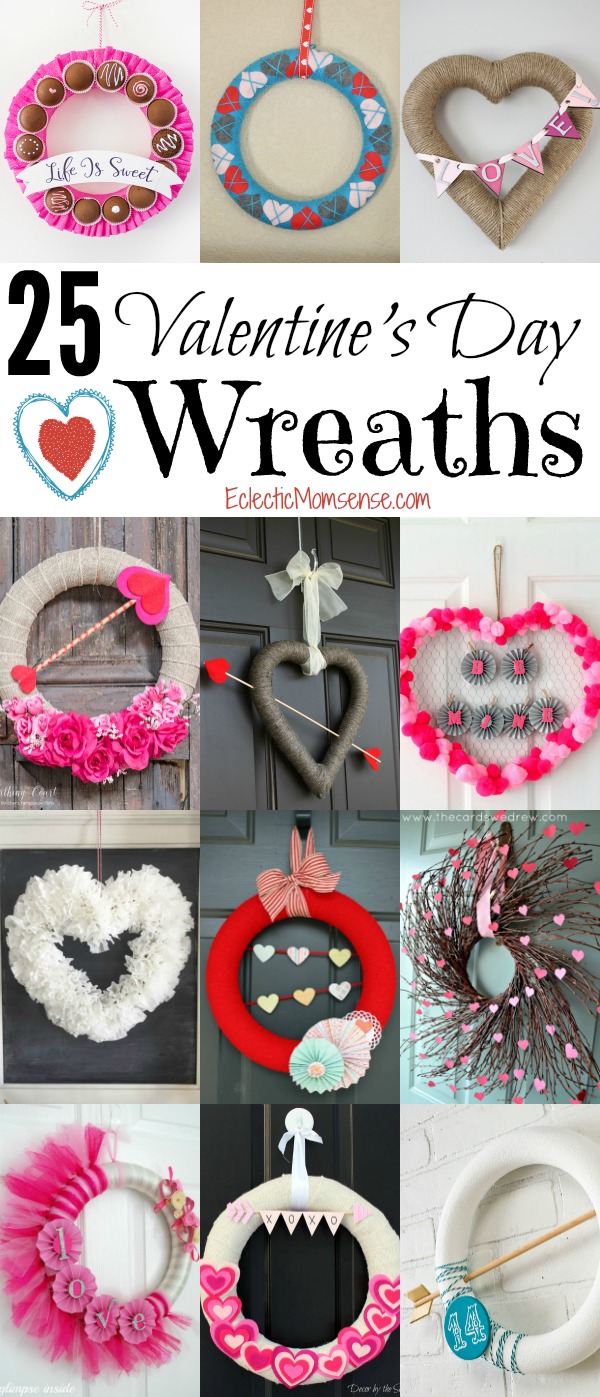 I LOVE Valentine's Day, no pun intended. The colors, the hearts, it's just so much fun. Checkout the list below for a variety of wreath designs to hang on your door!
25 DIY Valentine's Day Wreaths
Super cute! Which Valentine's Day wreath is your favorite?
Ready to get crafty? Here are a few wreath making essentials to get you started. The glue gun holster is my absolute favorite tool: keeps spare glue sticks on hand and protects your crafting surface from drips of glue.