Your expecting, congratulations! Mother's Day is coming up and you're asking yourself do I buy my lovely mom to be a gift. There is no set etiquette, but a nice gesture. Your mother to be won't be expecting it and you'll get major dad points! Here are 10 practical and comforting gift ides for the mom to be.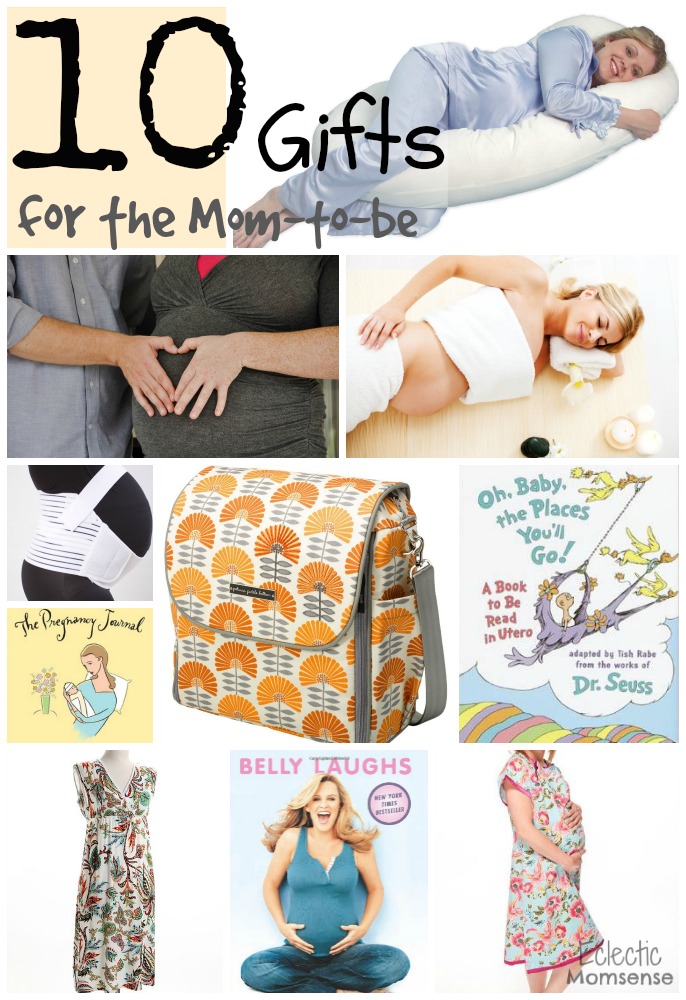 10 Mother to be Gifts
Body Pillow- These gifts are in no particular order, but this is my top choice. As that belly gets bigger she will have to sleep on her side. A body pillow provides support for her legs and belly making sleep much easier.
Photo Session- Speaking from experience you will want to capture this on film. Sadly with my first we did not do this and with our second had my brother help out. It is a lovely moment to reflect back on my belly as my boys growing older.
Maternity Spa Services– Back, feet, belly, oh my. So much will be changing and mom will most likely be feeling those changes. There are special maternity spa services offered for the mom to be. The massage therapist will know how to position and meet the needs of her growing belly.
Maternity Support Belt– That growing belly will be throwing moms center of gravity off and putting a lot of strain on her back. A support belt will help to alleviate some of that strain.
Pregnancy Journal– Wether you buy a pre-made pregnancy journal or just a beautiful notebook, there will be lots of moments she'll want to remember. The feelings she had when she discovered she was pregnant, hearing the first heartbeat, even the birth story.
Diaper Bag– Mom is going to be spending a lot of time carting around diapers and wipes, but it doesn't mean she can't do it in style. If she has a favorite purse brand use that as inspiration for finding a diaper bag that will be practical and fit her style needs too.
Oh Baby the Places You'll Go– This adorable book is a twist on the original. The perfect book to read to an ever growing tummy. Think about writing a personalized message to your baby.
Maternity Gown– Hopefully your mom to be will have a quick labor and won't be residing in a hospital gown for long, but a beautiful maternity gown is the perfect gift. You'll be taking lots of pictures before and after, some even during, why not make your mom to be feel more beautiful than she already is with a custom maternity gown. They are made to hospital specification, but add a little style to the event and provide more coverage.
Belly Laughs– Pregnancy is a roller coaster. You never know what turn comes next. Jenny McCarthy puts a fun spin on all the ins and outs of pregnancy, making it okay to laugh at the everyday experiences.
Nursing Nightgown- A nursing nightgown is for more than just after birth. They are soft and roomy, perfect for a comfy nights sleep.