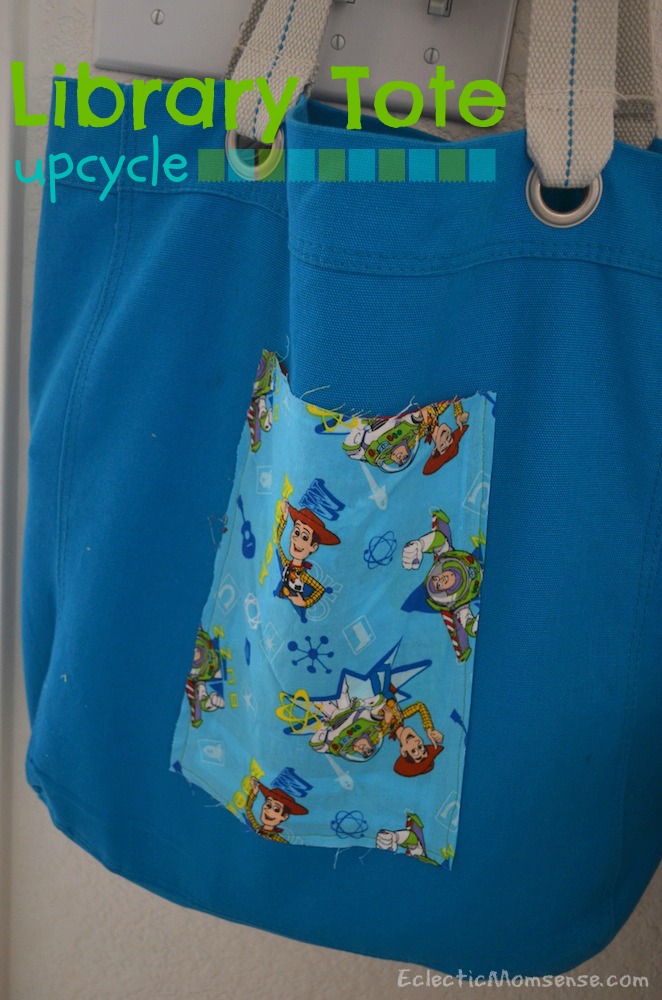 About a year ago we recieved this really awesome tote. It reminded me of an Eddie Bauer beach tote. Sturdy construction and perfect for taking to the library to load with books and movies. What I didn't like was the huge advertisement on the side. It was for a less than popular movie. We decided to give it a little upcycle and make it functional for years to come.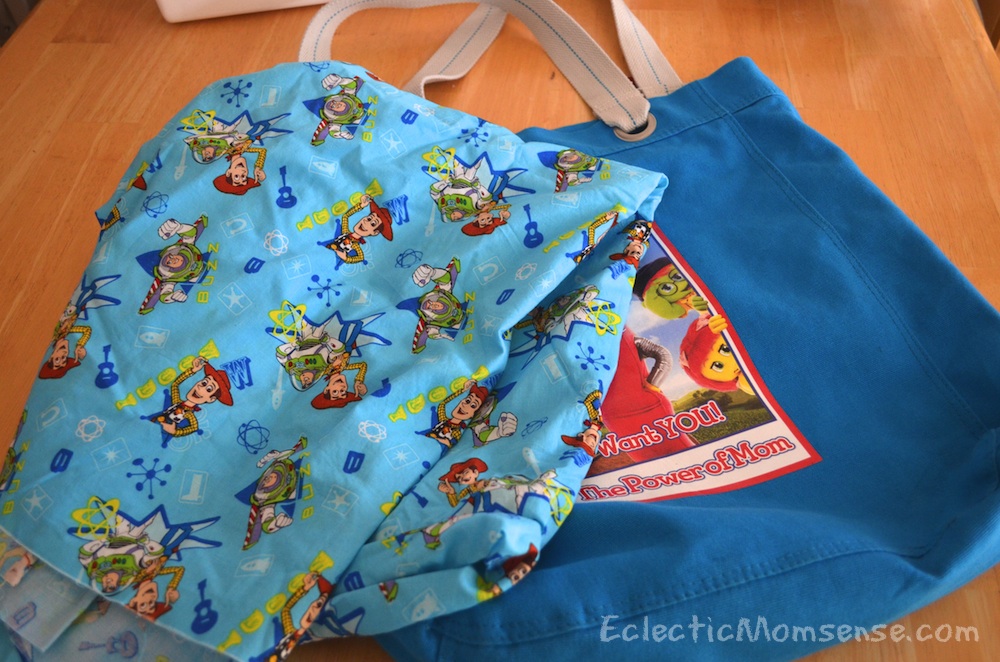 Supplies:
Tote
Fabric
Sewing Machine
Thread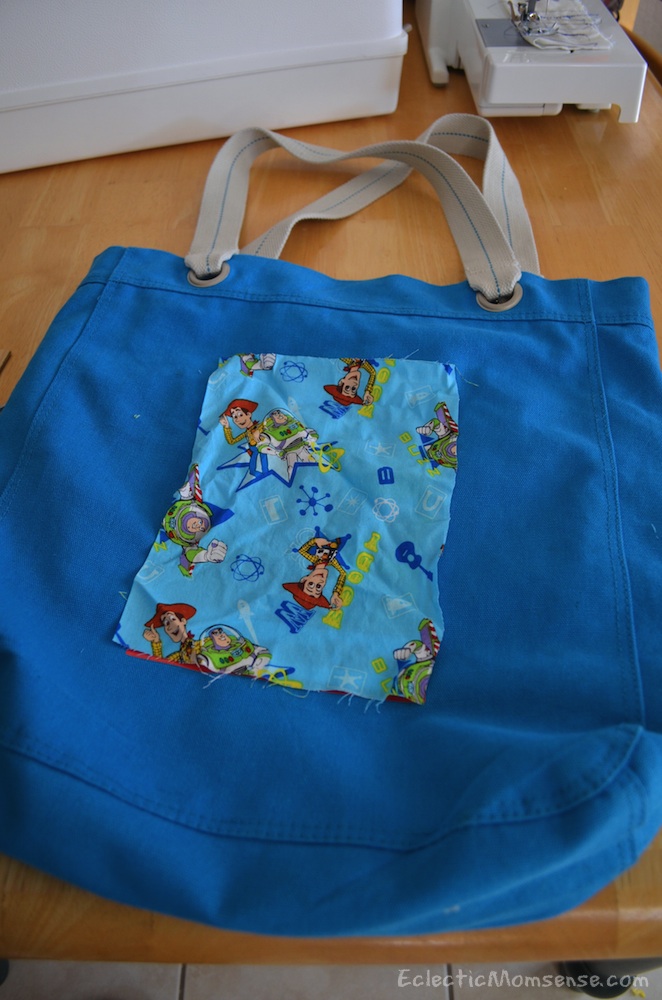 -Measure the area you need to cover up.
-Cut the fabric to size.
-Sew the patch on using sewing machine or by hand. I left the top open for added functionality. Now our library bag has the perfect pocket for stashing library cards and return receipts.