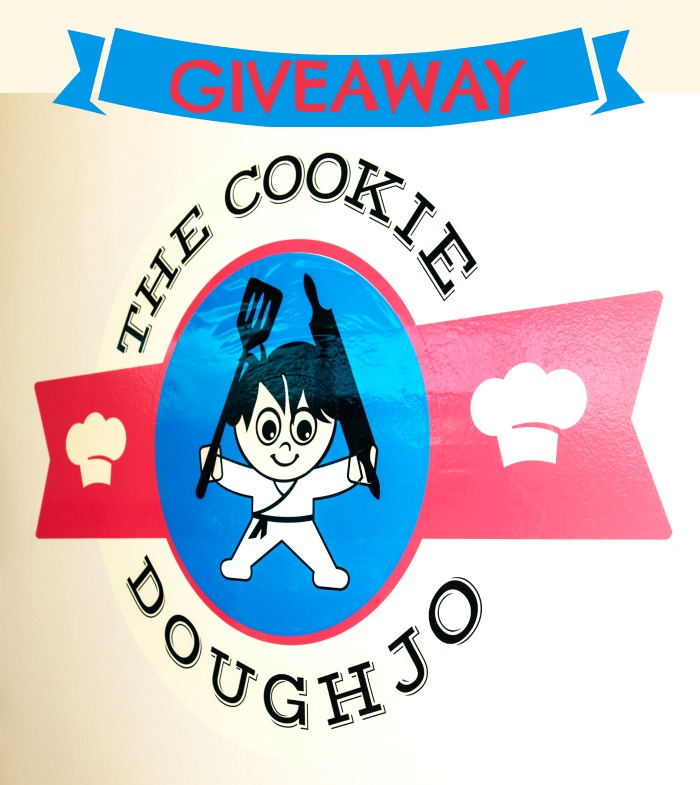 We just discovered our favorite stay cool place for summer fun. Last week we were invited to an event at
The Cookie DoughJo
to preview the class offerings. We have driven right by it many times going to one of our favorite donut shops and didn't know the cute little baking ninja was hiding a pretty awesome surprise.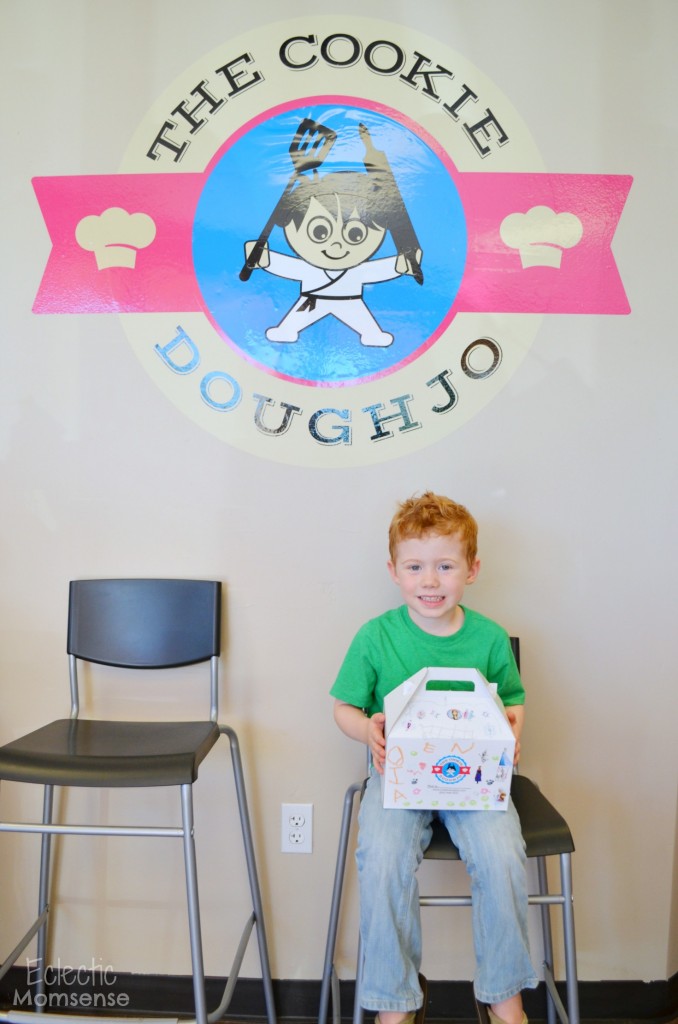 When you walk in side you'll notice the simple class setup with baking stations and a high capacity oven. The cute blackboard gives you the news for the week, the DoughJo rules, and the fresh baked offerings. The Cookie DoughJo boosts a full range of baking classes for your kiddos and you. From a series of classes, walk-in classes, and even birthday parties.
The owner, Regina, had a dream of sharing her love of baking and it shows. We had the privilege of learning from the owner herself, and her small group of baking ninjas.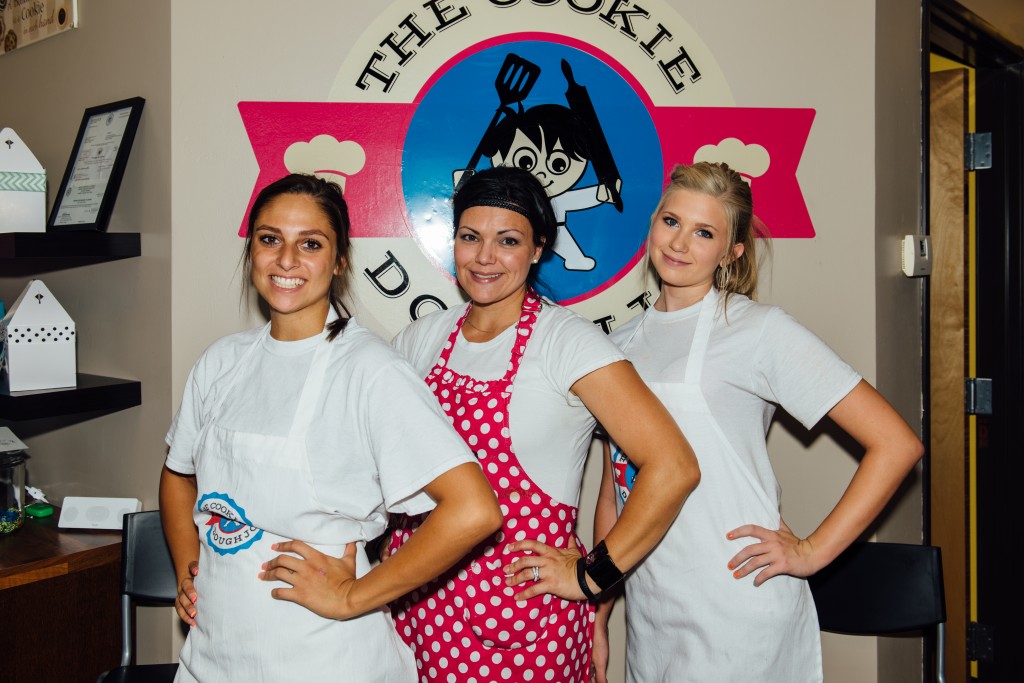 I'll be honest with you my first reaction is why would I take my son somewhere to learn how to bake; I already bake at home with him. After attending the event and trying a class out my perspective has changed. Sure at home we talk measurements, practice leveling, sifting, mixing, etc. Though I know how to swim and practice with him I know he will learn so much more from a class environment. I, as I'm sure many other parents, have trouble standing back and letting things unfold. I want to help, I want to get my hands in there, and that often leads to taking over. The nice thing about The Cookie DoughJo is I can watch and let others teach. I can give him the room to try on his own, knowing someone will step in to help and provide some advice. It's good to learn from others. Not to mention I don't know how to make macaroons or fortune cookies; I might just learning something too!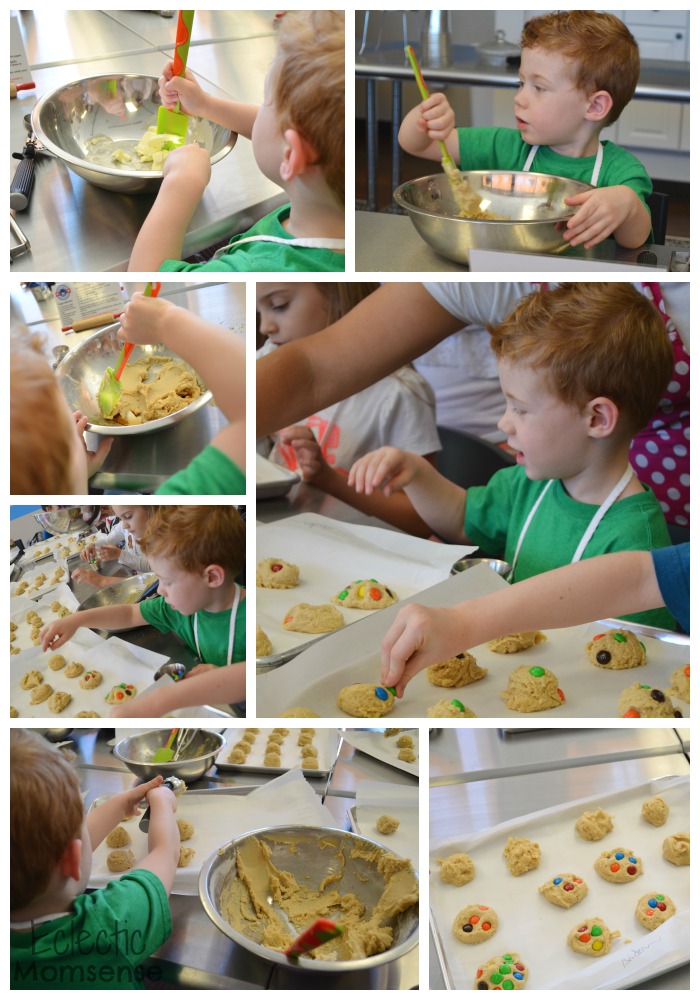 And let us not forget the results. Oh my goodness these cookies are good. We baked M&M cookies and they turned out delicious! Now's your chance to try it out. We have a giveaway for you locals. Two-classes at The Cookie DoughJo and an apron (valued at $75). Giveaway ends 7/18.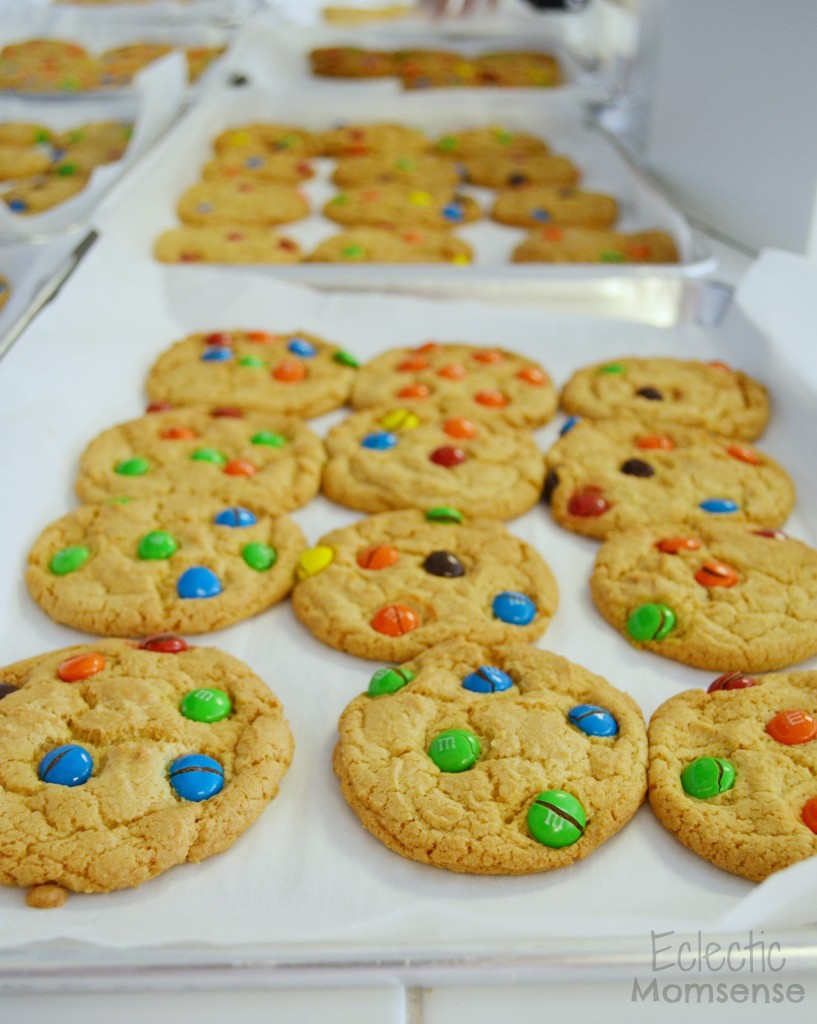 Connect with The Cookie DoughJo:
Facebook: facebook.com/thecookiedoughjo
Twitter: @cookie_doughjo
Instagram: @cookie_doughjo
Pintrest: Cookie DoughJo