Saving Mr. Banks opens today, and if you haven't noticed all the Oscar buzz and awards nominations for Emma Thompson, this is one movie that needs to make your holiday watch list.

Let me start out by saying, yes this is a Disney movie, but it's a Disney movie for the older generation. It is a beautiful look into the past of Walt Disney Studios and a biography of Mary Poppins' creator. So please use caution when taking your kiddos. It does deal with some more mature topics. Half of the movie focuses on the making of Mary Poppins and you get some really great insight into Disney of the past, but the other half is a story of a less than story book childhood, filled with love and struggles.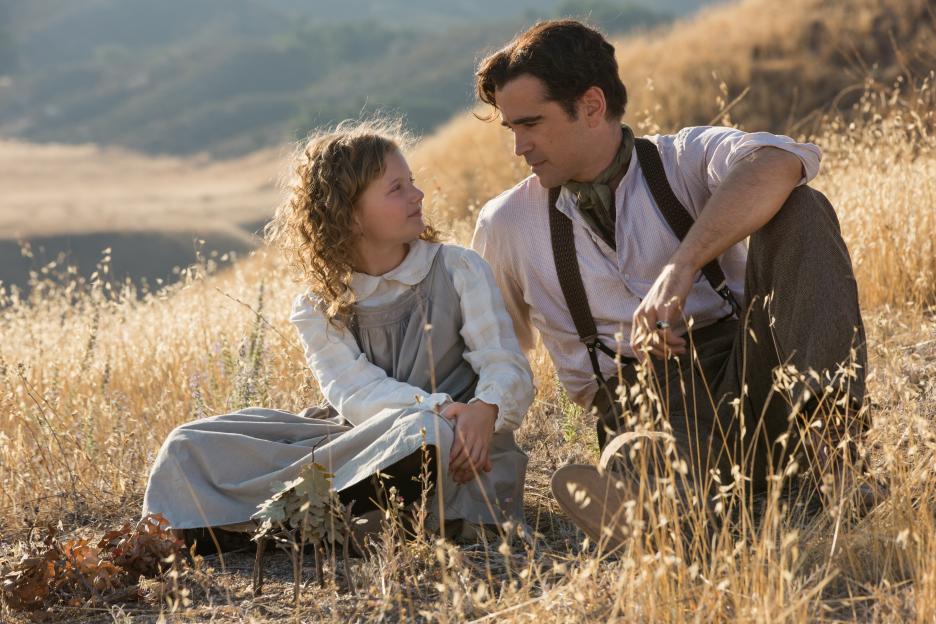 You are given a look into the childhood of P.L. Travers and the relationship with her father. Despite his vices you can't help but fall in love with her father, Colin Farrell. The love for his daughter is so beautiful and child-like. Through their relationship and the course of making Mary Poppins you begin to understand the true meaning of Saving Mr. Banks.
CONNECT WITH SAVING MR. BANKS
Like on Facebook
Follow on Twitter
Follow on Pinterest
Visit the official site here