There's nothing I love more than a good meatball, but it's always been hard to perfect the flavor and moisture at home. I finally found a recipe worth bulk cooking. One batch of ricotta meatballs easily makes 4 or so meals for a family of 4.
Whether you like yours on a sub or over pasta these bad boys will stand up.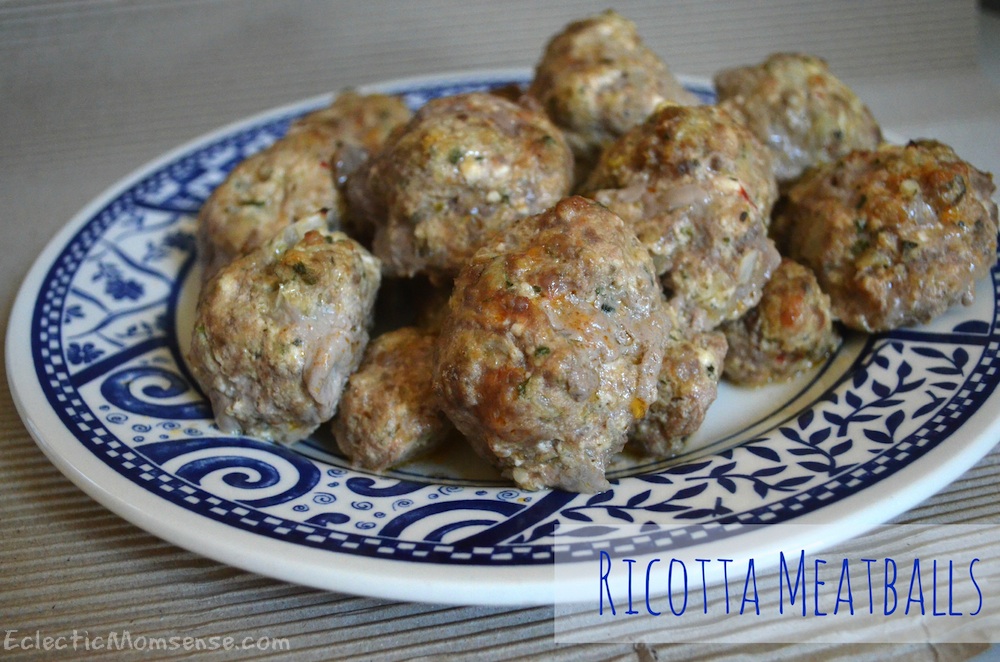 Ingredients:
1 pound spicy sausage
1 pound ground beef
1/2 cup yellow onion, finely chopped
4 cloves garlic, minced
2 cups ricotta cheese
1 cup Parmesan Cheese, fresh grated
2 eggs (beaten)
2 tbsp. dried parsley
2 tsp. dried Italian seasoning (oregano, basil, thyme), crushed between fingertips
Pinch of sea salt and fresh black pepper
Instructions:
Preheat oven to 425 degrees F. Line a large roasting pan or baking sheet with aluminum foil. Lightly grease with olive oil.
In a large bowl combine all the meatball ingredients. Roll into 1 1/2 inch meatballs. Place on a baking sheet and cook 18-20 minutes or until cooked through.
We love them in our favorite Meatball Soup.