Crafting up your haunted house has never been easier. Thanks to Oriental Trading for sending me lots of spooktacular supplies like mini paint cans and googly eyes. They were just screaming to be turned into wrapped mummy paint cans.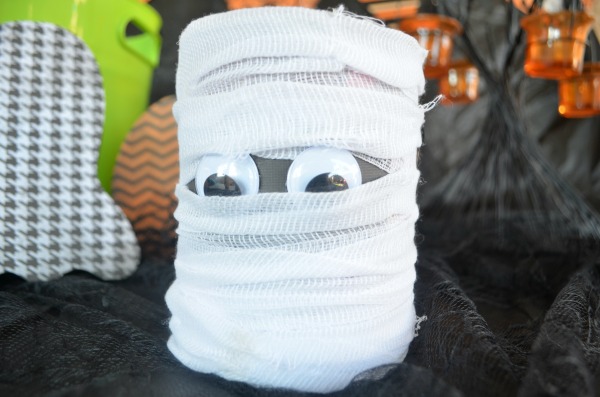 You ready for a cute and functional Halloween craft? These mummy candy tins are my favorite kind of project, crafted up in under 10 minutes! That's why these guys make the perfect container for BOO'ing your friends, family, and community. So easy to crank out a festival of mummies.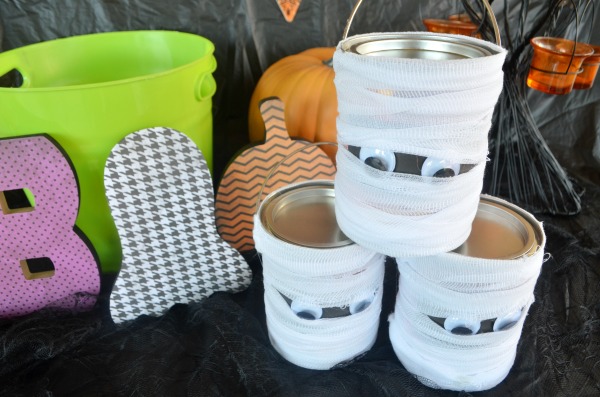 Like a classic candy gram, BOO buckets are a way to celebrate the season of Fall with a clever wink to impending Halloween festivities. Recipients will love the treats inside and the container itself for a fun and ghoulish decoration.
These spooky guys look great stacked atop the mantle too! Grab everything you need to round out your Halloween decor at Oriental Trading and get crafting.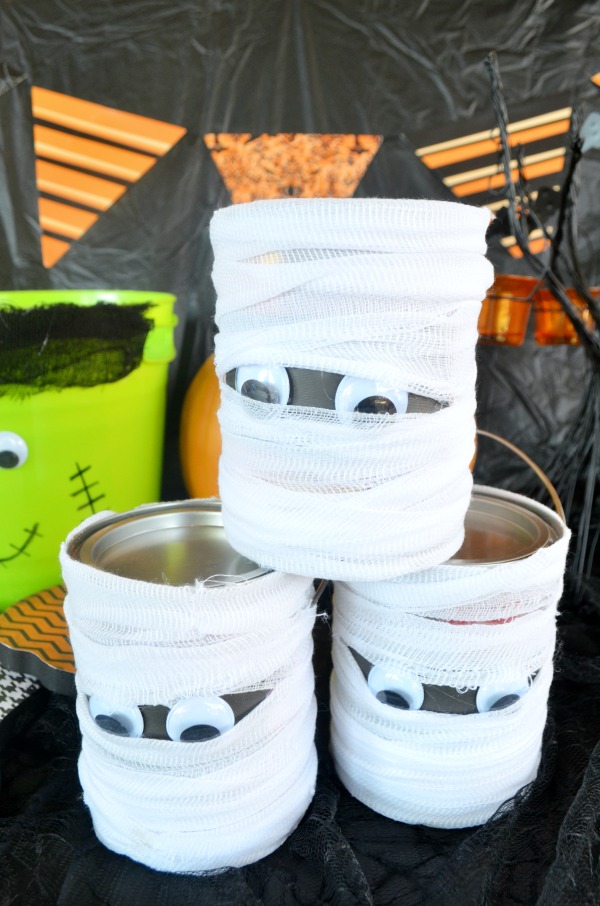 Supplies:
mini paint cans
googly eyes
rolled gauze
hot glue
chalkboard label or black cardstock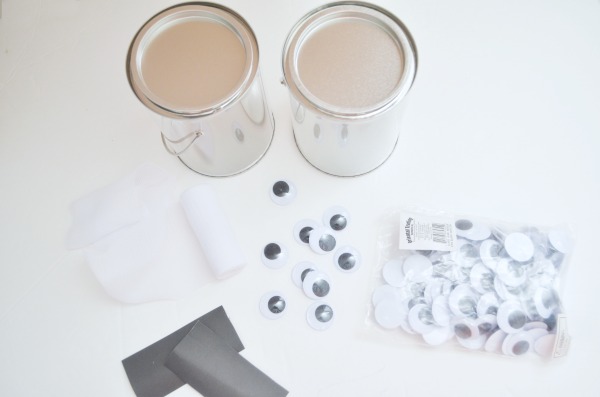 Directions:
Place a strip of black card stock or use a chalkboard label across the front of the paint can, just below where the handle connects.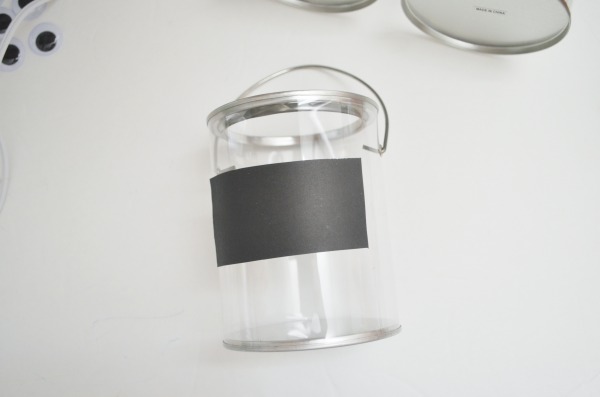 Secure the end of the rolled gauze with hot glue above the handle.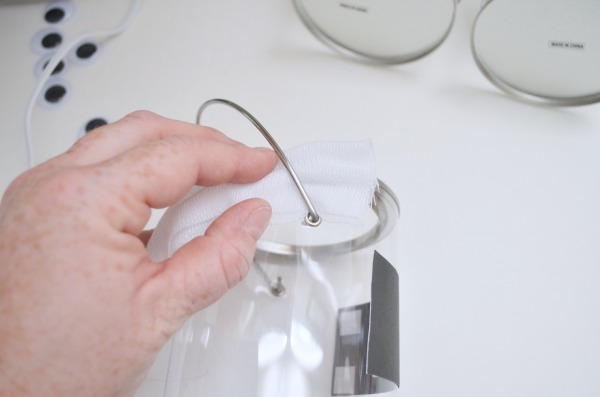 Continue wrapping and securing the first layer with hot glue. Wrap the entire bucket leaving a small opening across the black label.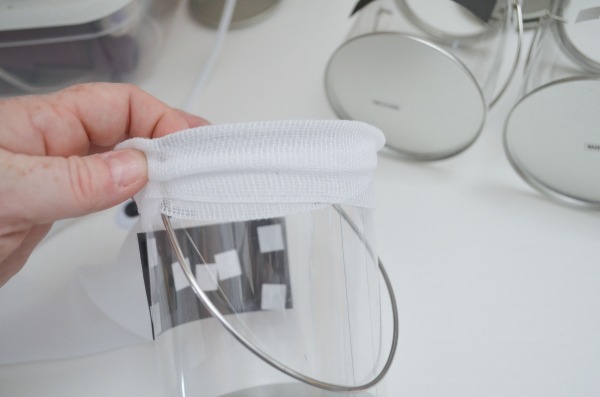 Tuck two googly eyes inside the opening. Secure with hot glue.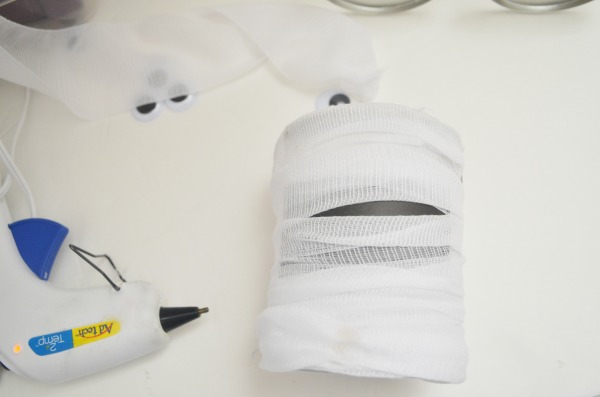 Sneak your favorite candy inside and close the lid.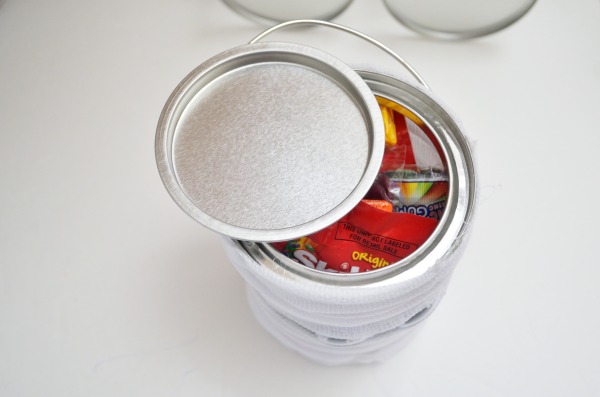 Prep all your supplies and get ready to be sneaky as a ghost. Place your BOO Cans somewhere easy to spot. The fun comes when your recipient finds their surprise.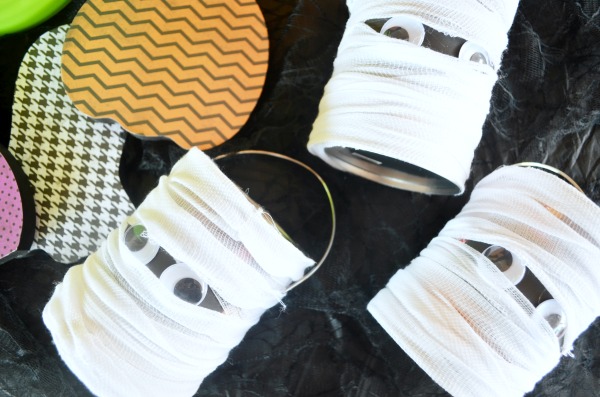 Does your family participate in BOO'ing? Share your families favorite Halloween tradition in the comments below.