The smallest of things can hold the biggest memories. Whether it's the Christmas mouse that graces the kitchen counter, or a pile of Kleenex in your grandma's purse, every memory is worth sharing.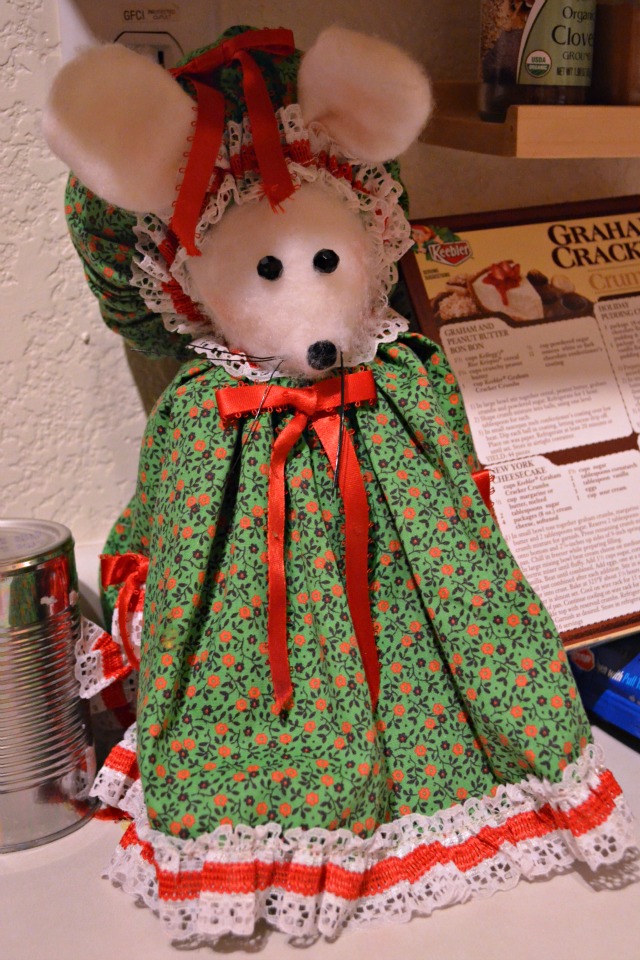 Now that my little big guy is getting older I love crafting with him. He's at the age where he can sit for most, but not all of a certain activity. The fun for me comes later when I can proudly say, we made that. The mouse above first lived in my childhood home for many years. When I moved into my own home she came with me. We're now onto house number 3 and she still makes her debut every year on the kitchen counter. Oh the stories she could tell you of baking cookies.
This Christmas Aiden and I created a brand new decorative item for our house. Something he can remember every year. We picked up a box of Kleenex when we went shopping for the rest of our supplies.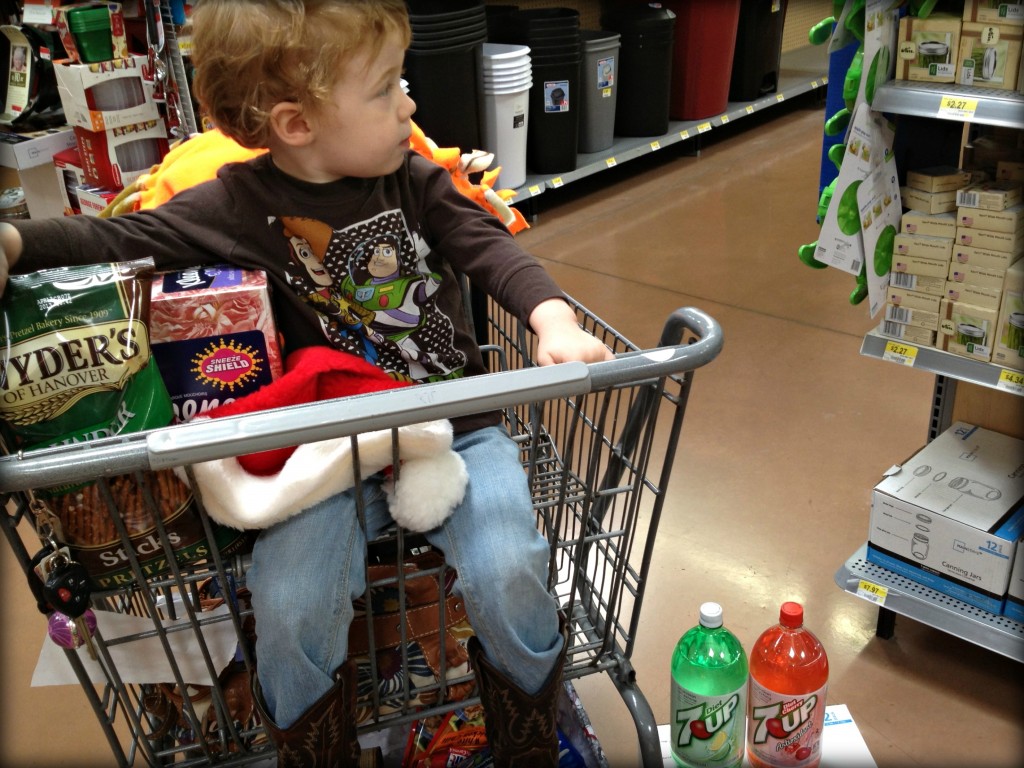 When we go home I quickly put him to work repurposing an old Christmas bag for our jars. He made it about 5 tears in and was done.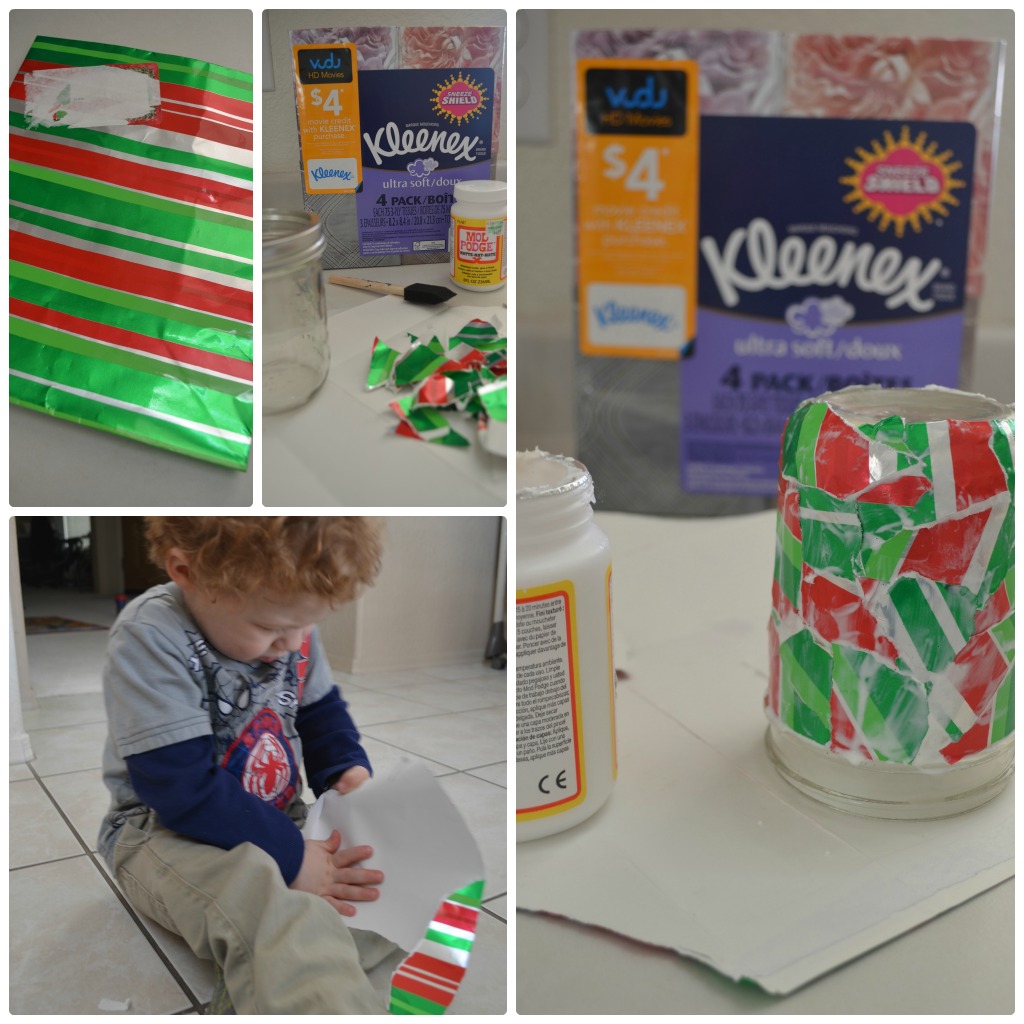 If he stuck it out I think he would've had fun gluing the shreds of paper onto our jar with mod podge. I loved how the final product turned out. 'Tis the season for colds and allergies, right? I think this Kleenex jar will be the perfect addition to our holiday decor.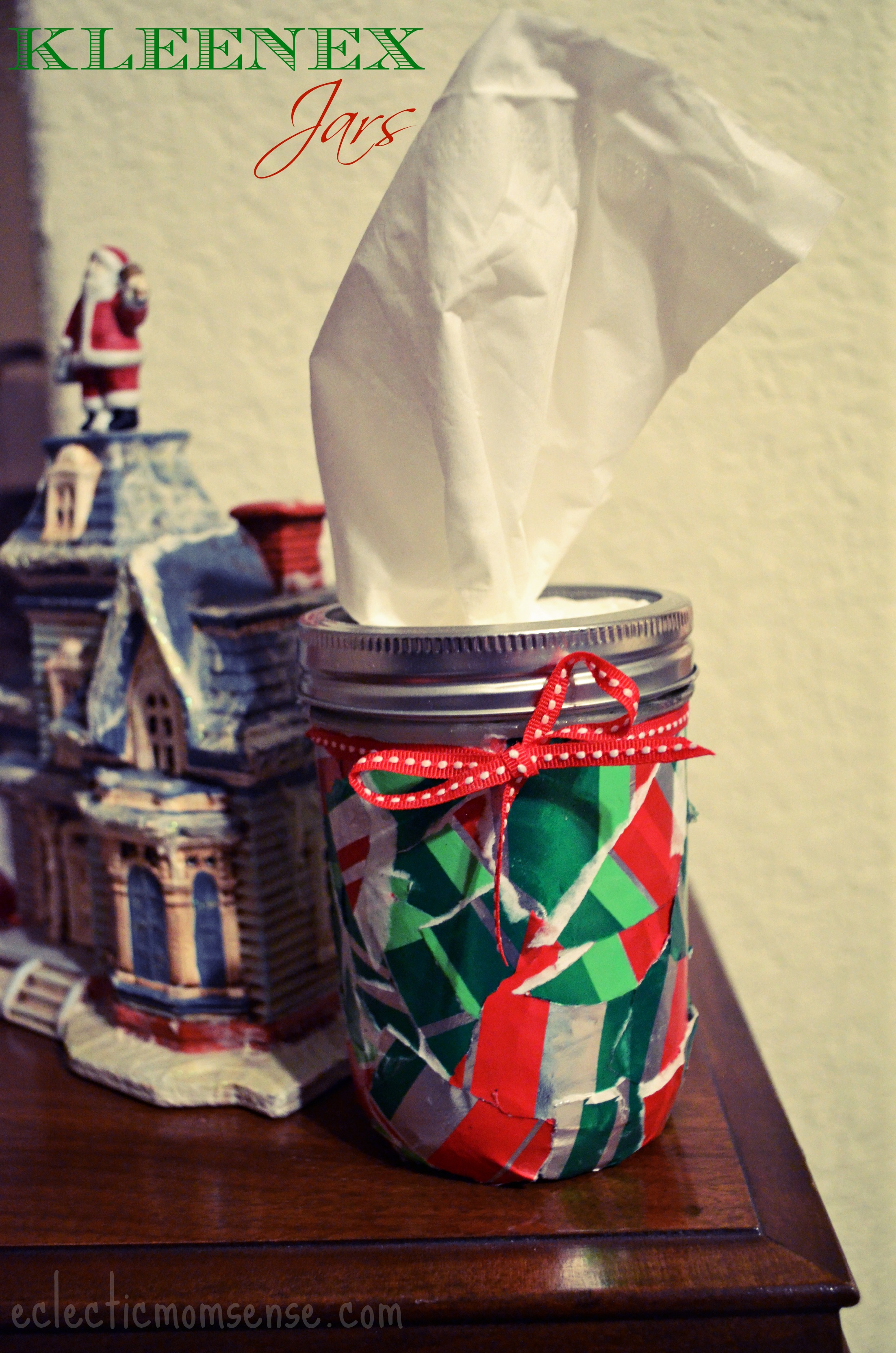 Simple Steps to Creating a Kleenex Jar:
-Decorate jar (paint, mod podge, tissue paper)
-Embellish with ribbon
-Screw on ring
-Grab a stack about 1.5 inches tall from your Kleenex box. Fold in half and pull top Kleenex up half way.
-Place Kleenex in jar.
Next up, making memories with Grandma. We're headed out to celebrate our anniversary and the big kiddo gets to hang out with grandma for the night. I'm using the $4 Vudu coupon on the box to rent them a holiday movie. Plus I got 1 FREE movie just for signing up so I can relax later in the week with my own movie.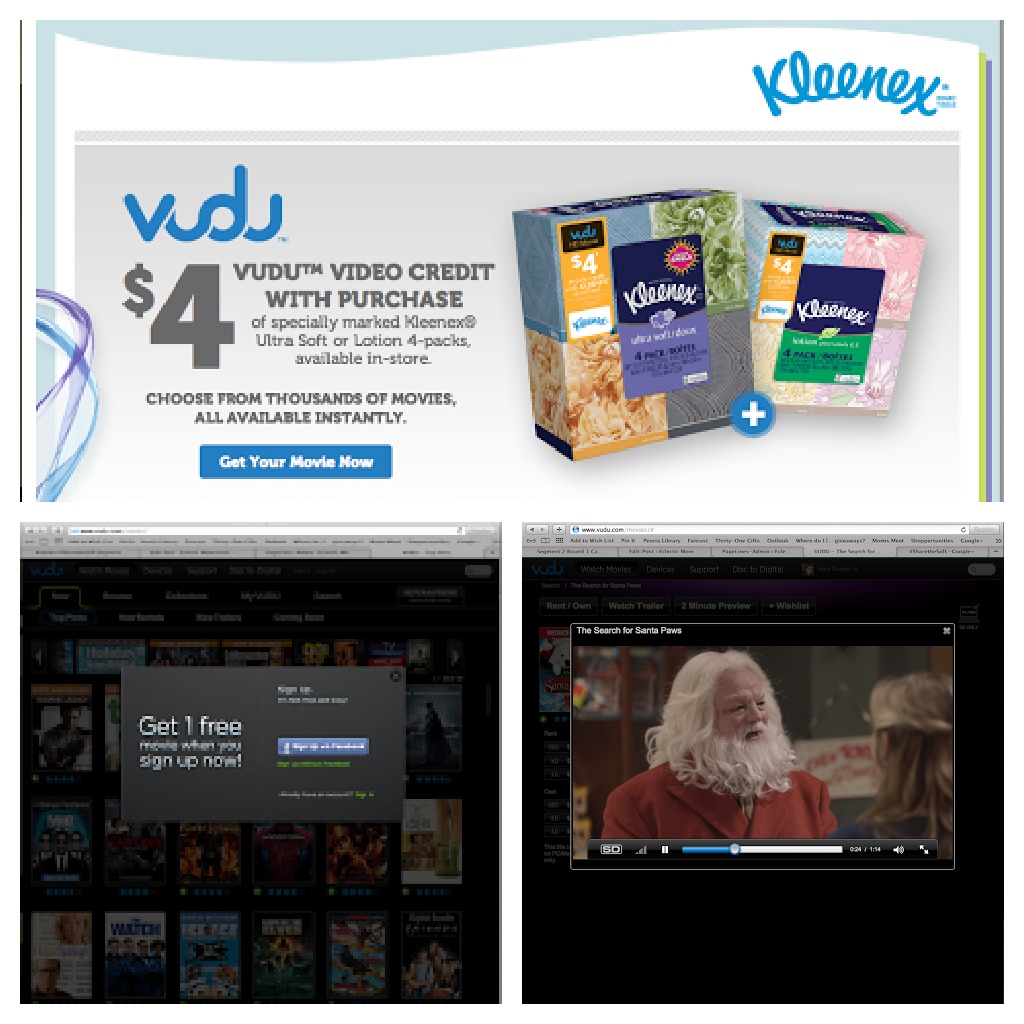 Checkout Kleenex on Facebook for news and offers.
I am a member of the Collective Bias® Social Fabric® Community. This shop has been compensated as part of a social shopper insights study for Collective Bias® and Kleenex® Brand Tissues #CBias #SocialFabric