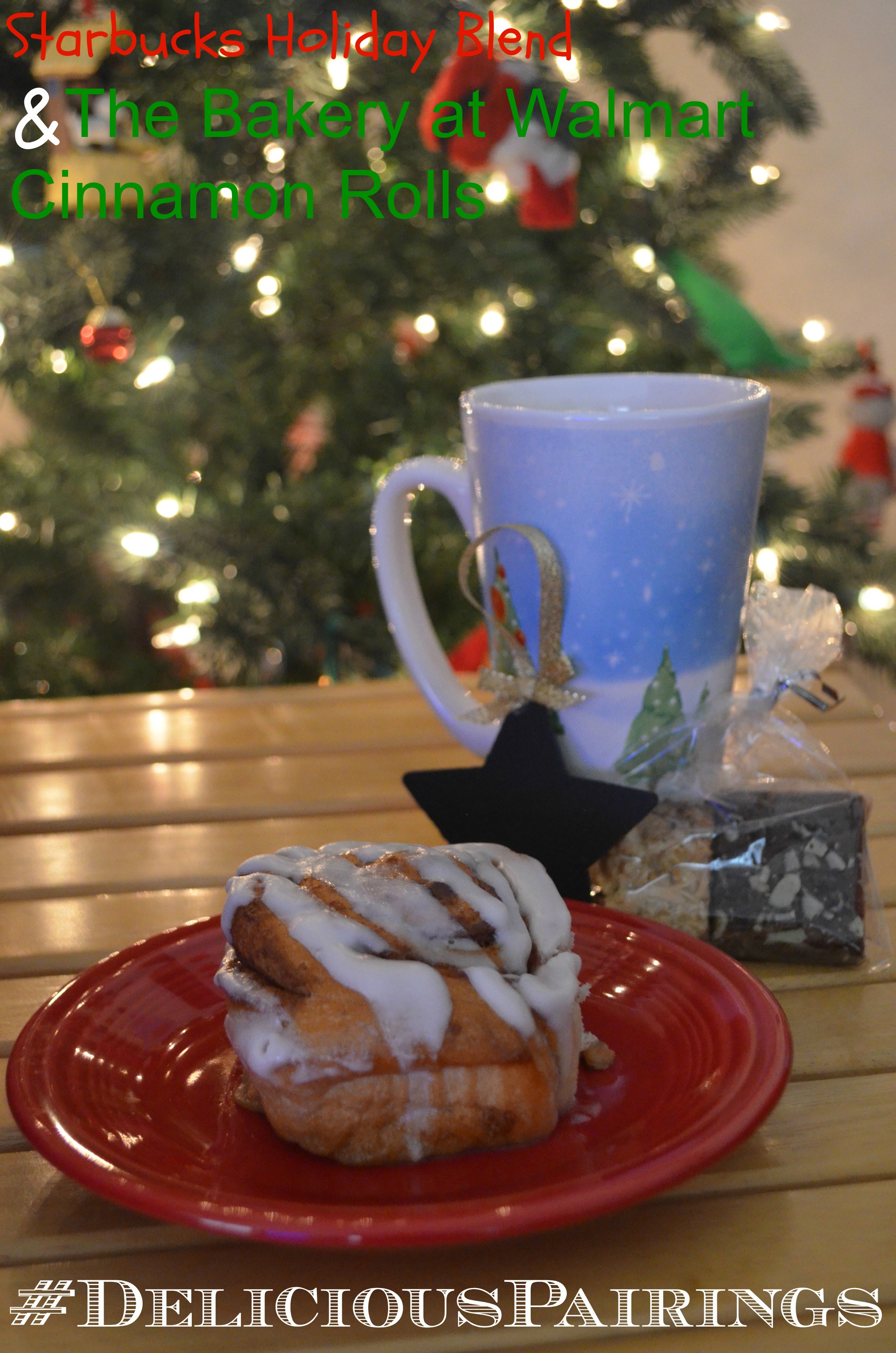 This is a story of a water heater, ok maybe not a water heater but the repairman that came on a Sunday morning to replace it. See this water heater is about 16 years old, it's my MIL's. Late Saturday she noticed the ground was saturated and it appeared this water heater was ready to say goodbye. He was there bright and early the next morning to get it replaced. It's actions like this that are worth recognizing. Ever have a gift worthy situation pop up last minute?
I had planned on putting together a surprise breakfast for my MIL to thank her for letting us stay with her and all the help she gives with the kids. Fortunately I had just bought some Starbucks Holiday Blend and The Bakery at Walmart cinnamon rolls. Love that you can buy Starbucks coffee in store. I figured this was the perfect solution to my last minute gift dilemma, and I knew my MIL wouldn't mind. I quickly brewed a cup and warmed a roll to deliver some warmth. I decided to throw in a handmade ornament and little satchel of goodies for when he left.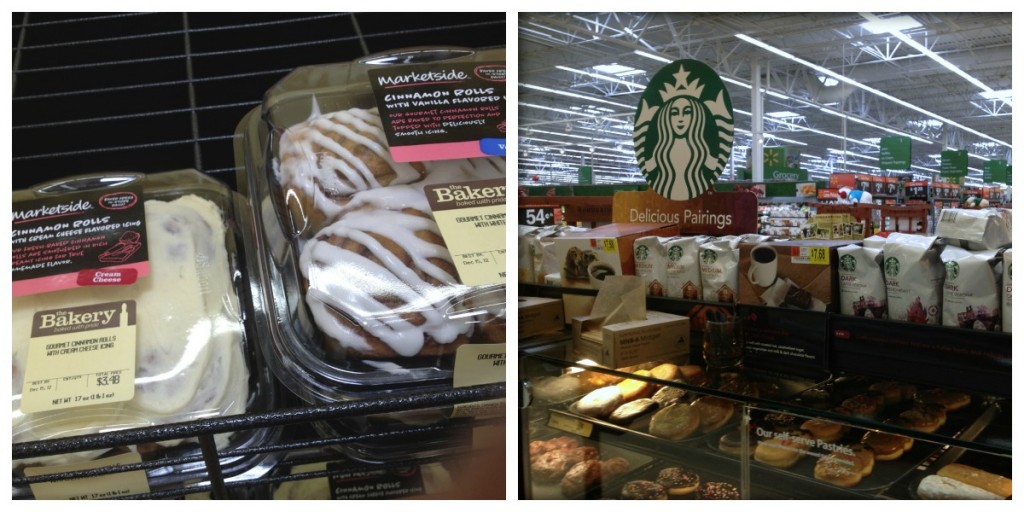 Unfortunately my MIL forgot our little gift was waiting in the fridge when he left, but it got me thinking… How many people were on my last minute gift list. I decided to enjoy one of those cinnamon rolls with my husband while we did some brainstorming. The delivery guy from Mr. Goodcents that makes a stop a couple times a month week, secretary at school, these were all people we might need to thank. I love the idea of a handmade gift (tutorial coming soon), a treat and some coffee. It's the perfect winter gift that's thoughtful, but doesn't break the bank.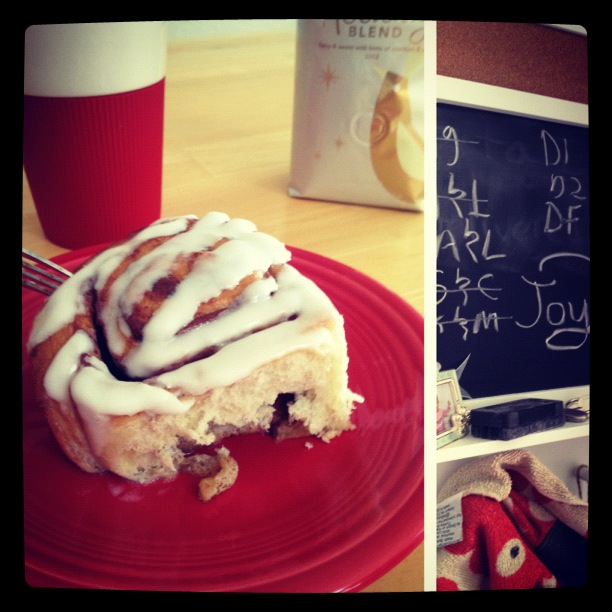 My husband, being the former Barista he is, couldn't just ENjoy the treat I prepared. He quickly set up a little tasting with his demitasse cup. While he poured he discussed the caramelization and got very detailed with his description. He wrote out these beautiful, complex impressions for me, but true story; I accidentally sucked it up in the vacuum. So here is the quick and not so elegant impression of this #deliciouspairing. The coffee on it's own presented with a peppery back taste and some herbal tones. Once he was allowed to eat the cinnamon roll he noted the coffee really paired nicely and the roll brought out the cinnamon in the Holiday Blend coffee.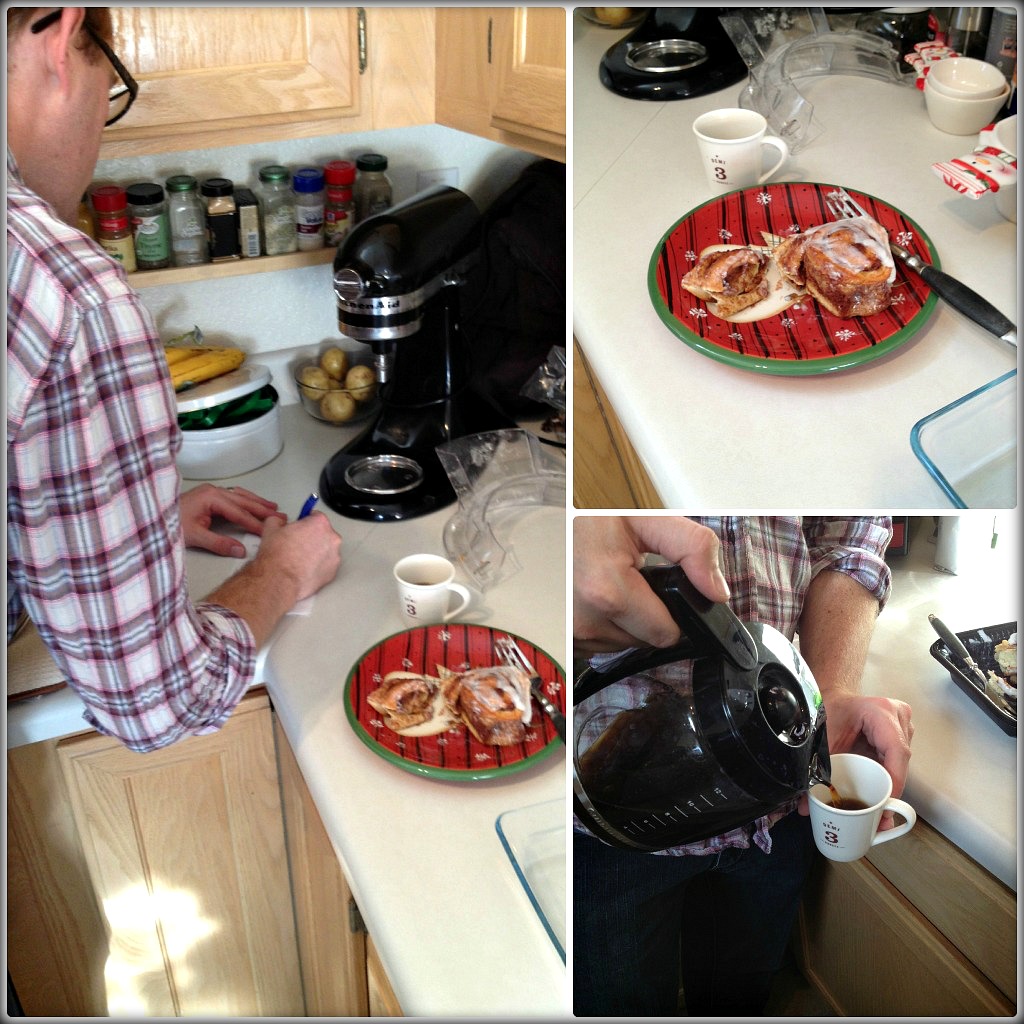 What ideas do you have for last minute gifts?
Checkout Starbucks Holiday Blend and The Bakery at Walmart Cinnamon Rolls for some inspiration.
Disclousre: I am a member of the Collective Bias® Social Fabric® Community. This shop has been compensated as part of a social shopper insights study for Collective Bias® all opinions are my own. #CBias #SocialFabric