I received coffee and goodies to try. No compensation was given. All opinions as always are my own.
The holidays tend to be a busy time for most people. This year was especially packed with holiday shopping, events and gift making in our household. With Thanksgiving so late the holidays arrived quickly and my husband's blessed 2 weeks off seem to fly by. I was excited to share the joy with the coffee lovers in my family thanks to Starbucks and Modern Mom.
Coffee is a staple every morning and often evenings and with the busy holiday season an extra cup doesn't hurt. My husband was so excited to see the fun red bags peeking out when the package arrived, and I almost squealed when I saw the cups. See I'm not a coffee drinker, but I dated, then married a Barista; a Starbucks Barista on and off for 10+ years. The holidays were my favorite season. It meant friends and family discount and shopping for fun cups, ornaments, and holiday decor.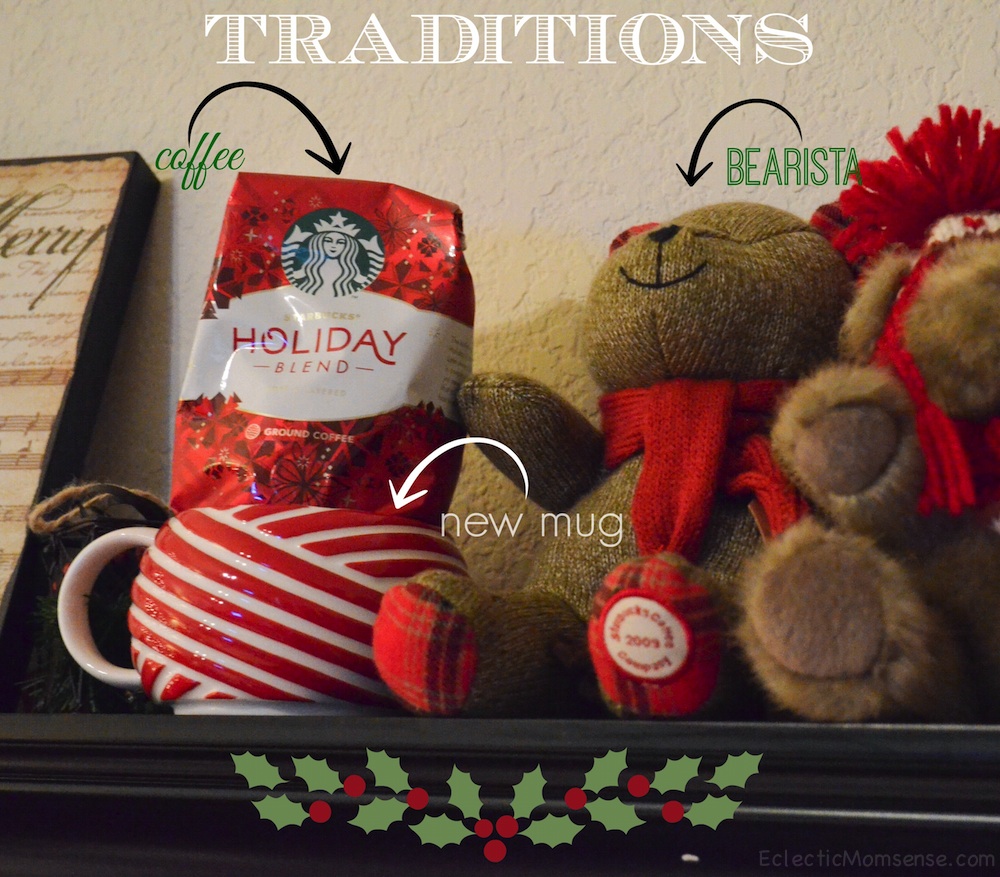 I was eyeing a few the other day when we stopped in for a night cap on our anniversary. A chilly night strolling around the city looking at lights perfectly warmed by a delicious cup of coffee, well for him. Holiday Blend has always graced our home. A beautiful blend crafted with vibrant Latin American and smooth Indonesian coffees. It's a balance of herbal and sweet maple notes that pairs beautifully with the holiday. My husband's favorite combo is a cinnamon roll our apple coffee cake. Pairing nicely with the sweet and the spicy cinnamon.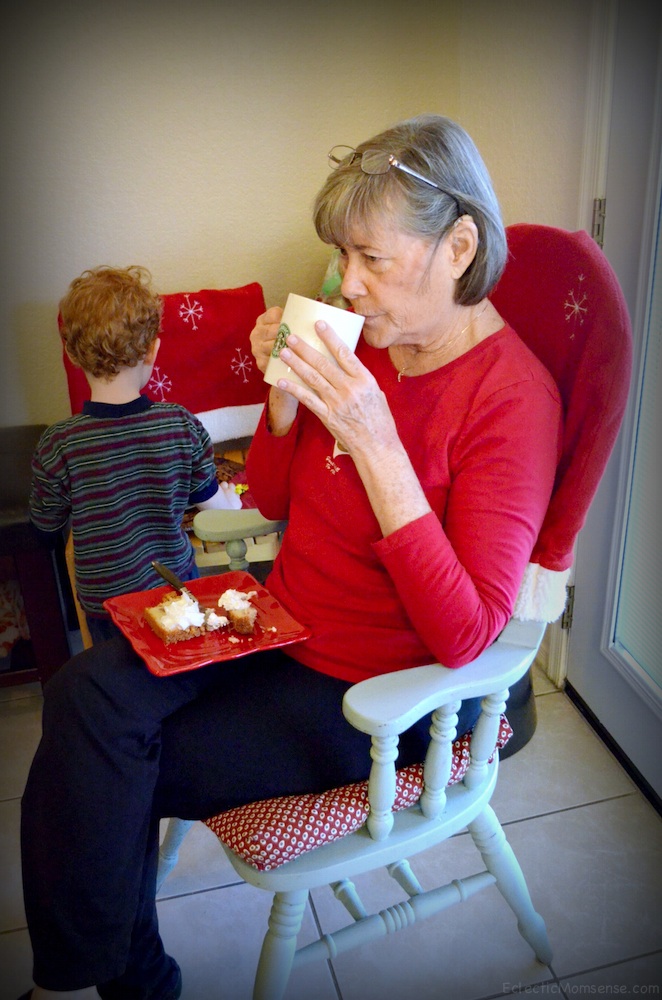 Christmas morning begins with the kids opening their stockings. And like good parents we make them wait and get a good breakfast in them before starting the day. Salted Caramel hot chocolates for the kids & me, coffee for the adults. My family appreciates a good brew whether it's coffee or beer. Christmas morning always ends in conversation surrounding said brew. The best coffee maker, the best pairing, cream or sugar. It's quite comical to see the differing opinions and tastes, but one thing has remained true for the past decade plus, Holiday Blend always fills their cups Christmas morning.
GIVEAWAY
Starbucks sent me an extra package of the Holiday Blend to share with one of you! Just leave a comment below sharing your favorite holiday tradition by noon AST on 12/30/13. I'll pick a winner using Random.org 12/31.
Congrats Comment #7