We hit a milestone in this house. Baby brother turns 6 months today and he enjoyed his first taste of baby food last night. He didn't hate it, but still isn't sure about the strange texture in his mouth. All in all a success compared to big brothers first attempt. Lets just say homemade rice cereal is hard to perfect without a really good food processor.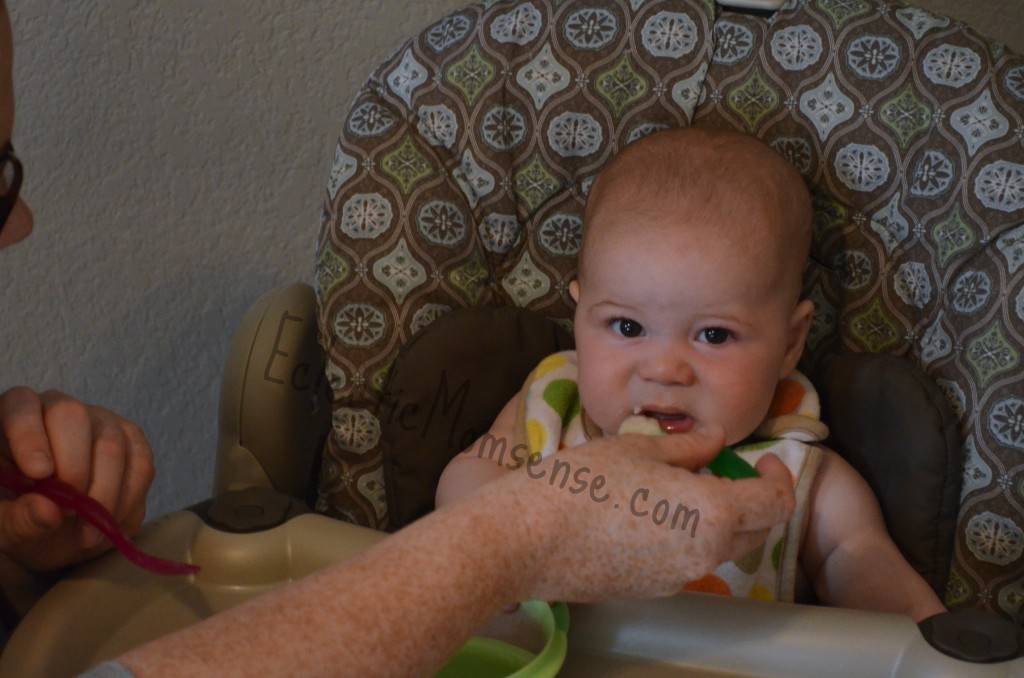 I have tried every way imaginable to make homemade baby food. Appliances, steamer baskets, food processors, stick blender, blender, food mill; you name it I've tried it. With Aiden I was working so I wanted to make batches a couple times a month. My first appliance only made a small amount. It was okay for making one meal, but we soon outgrew it. The steamer basket and food mill or blender method works, but it required my attention and heated up the house.
Thanks to Moms Meet I received a Freshfoods™ Cook-n-Blend Baby Food Maker by NUK® just in time. Reading the box it looked like it fit all my needs: quick, no-fuss, and large capacity. It even has a secondary blade for smoothies, something we love to make in the summer.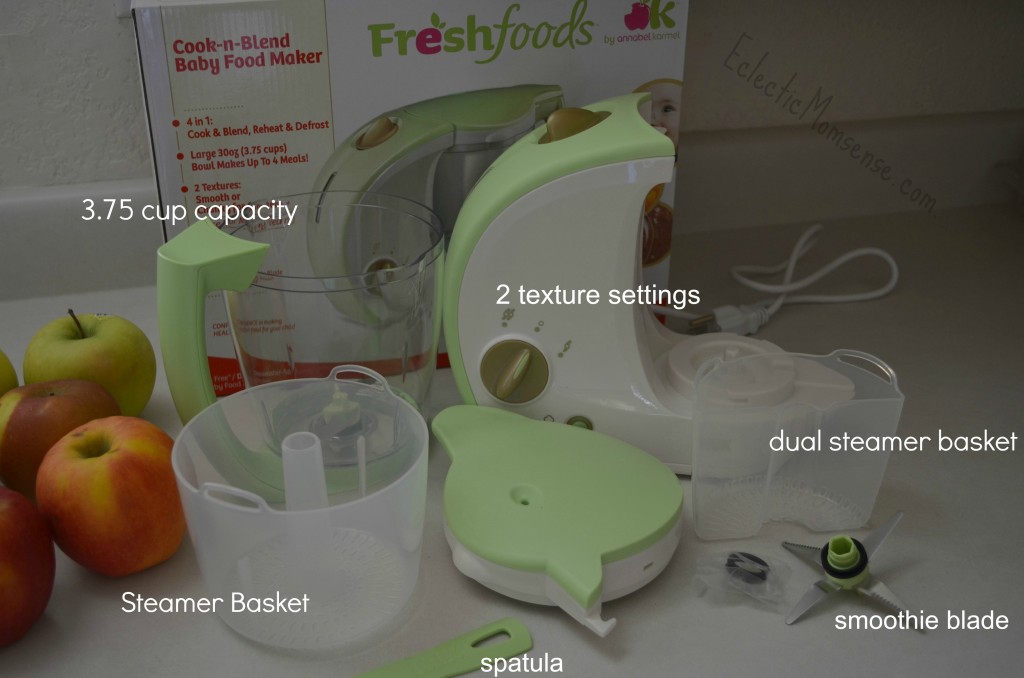 Making food was easy as 1, 2, 3…4.
1. Fill water reservoir to indicated level (handy guide in instruction manual).
2. Prep and place food in steamer basket.
3. Steam
4. Blend (adding breastmilk, water, or cooking liquid to desired consistency).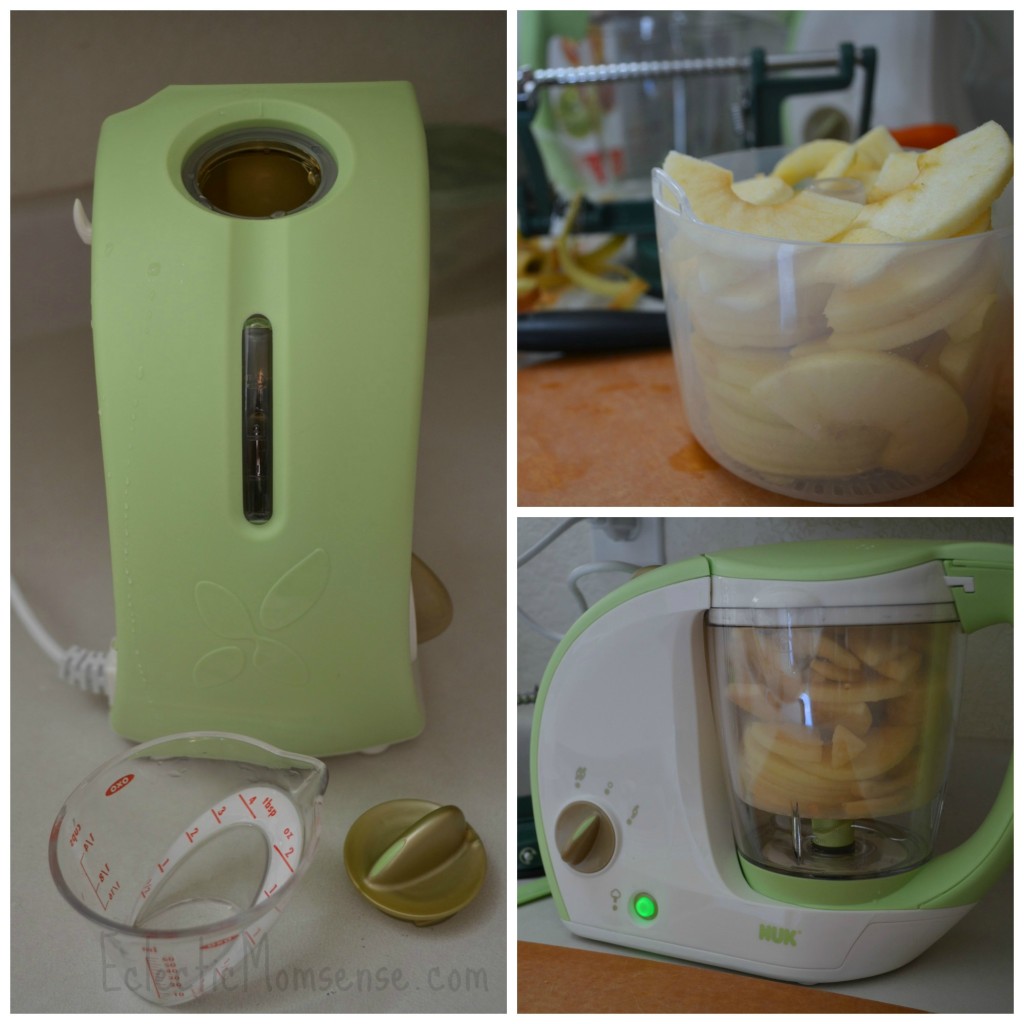 The first day out of the box we tried all the settings and the smoothie blade. It perfectly steamed apples and blended them for apple puree. I was able to fit 3 medium apples, which made about 16 oz. of food.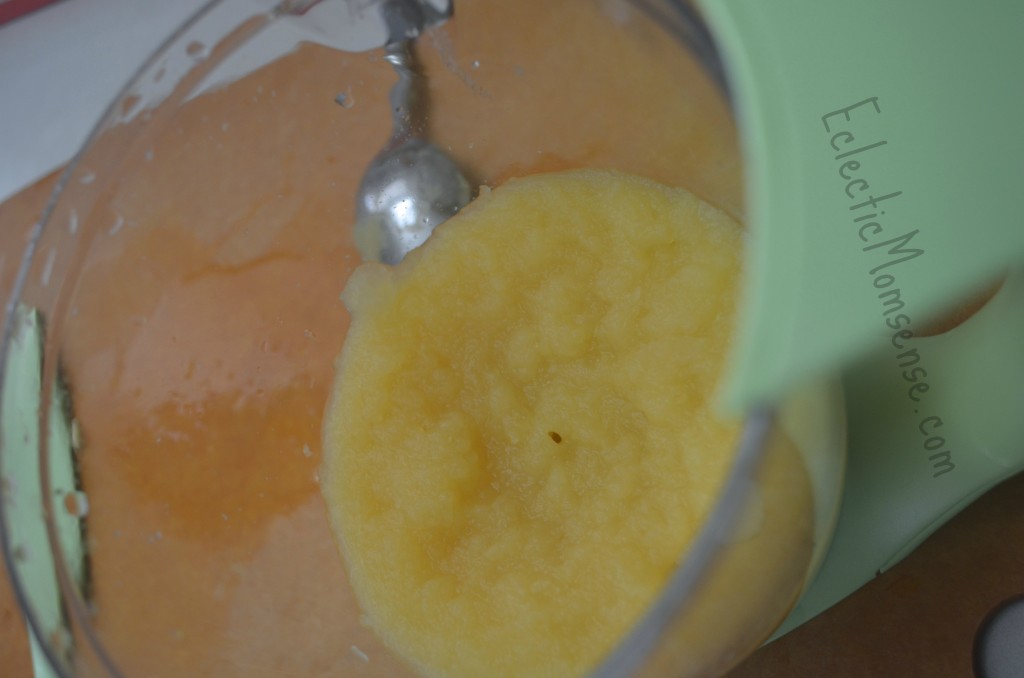 I promised brother applesauce so I popped in 3 more apples, but blended this time on 1. It made it just a little bit chunkier. I stirred in some OJ as my liquid and cinnamon to add some extra flavor. The whole family agreed it was a winner.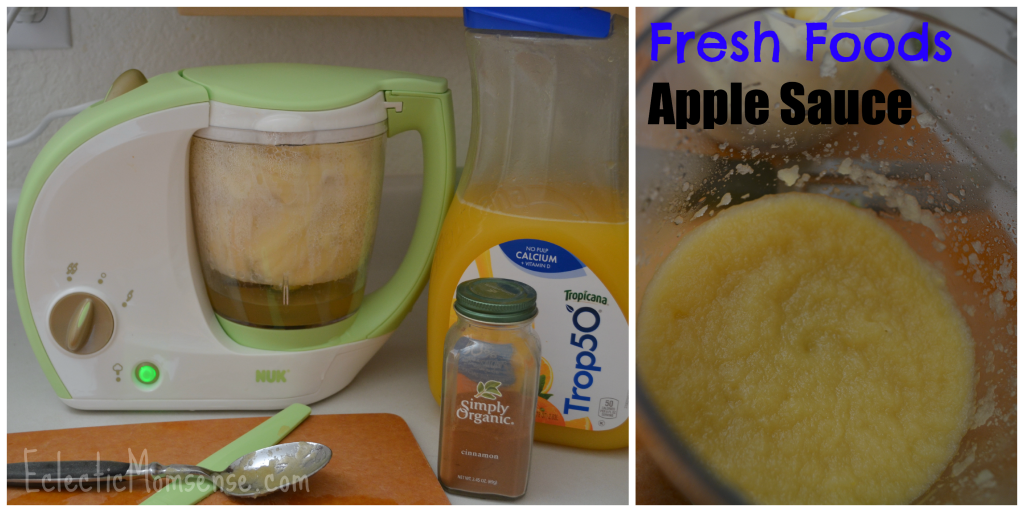 The last thing we tried at dinner was a smoothie. We tried a little bit that night, but decided to use our FreshFoods freezer pops and make some popsicles. Big brother couldn't wait for them to freeze. He promptly asked me this morning for one.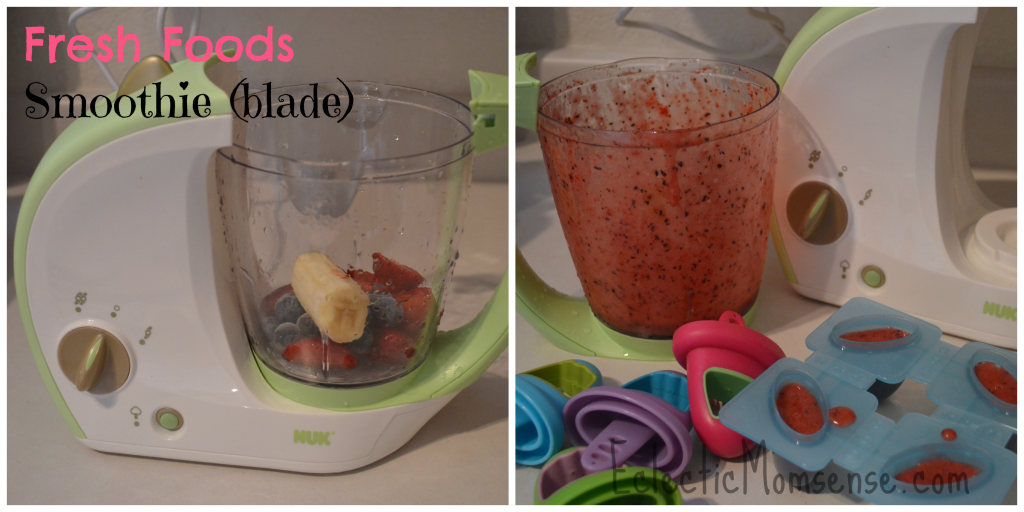 So far the Freshfoods™ Cook-n-Blend has lived up to my expectations. It performed better than other appliances I've used including a food processor, steamed our food perfectly, quick, easy to clean, and even blended frozen blueberries with the smoothie attachment. As little brother begins to eat more I'll be sharing our favorite recipes. I hope you'll check back to see what we are creating. I'm excited to see how it does with veggies, meat, and can't wait to use the dual steamer baskets to make a whole meal of different flavors.
Want one for your home, here's a coupon for my readers: $20 off the Freshfoods™ appliance or $1 off one of the accessories.
Disclaimer: I received this product for free from the sponsor of the Moms MeetSM program, May Media Group LLC, who received it directly from the manufacturer. As a Moms MeetSM blogger, I agreed to use this product and post my opinions on my blog. My opinions do not necessarily reflect the opinions of May Media Group LLC or the manufacturer of the product.