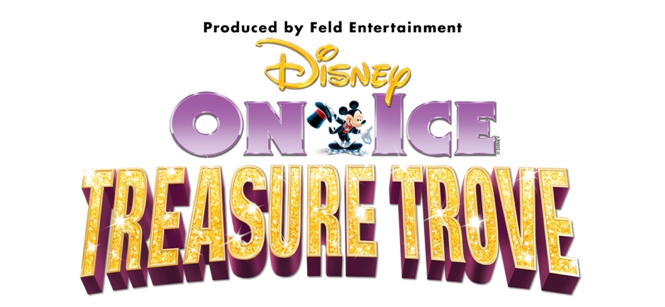 Audiences are in for an extraordinary lineup of characters from the Disney vault. Disney On Ice presents Treasure Trove spans years of beloved Disney films. From the first full-length animated film (who knows what that is?) to the 50th Disney film. Highlighting eight Disney movies and more than 50 Disney characters featured, Disney On Ice presents Treasure Trove has a magical story for every generation to relive!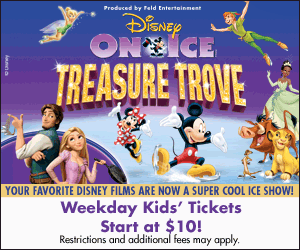 WHEN: April 11 – 14, 2013
Thursday, April 11 7:00 PM
Friday, April 12 10:30 AM & 7:00 PM
Saturday, April 13 11:30 AM, 3:30 PM & 7:00 PM
Sunday, April 14 1:00 PM + Spanish Language Performance at 4:30 PM
WHERE: US Airways Center – 201 E. Jefferson St., Phoenix, AZ 85004
PRICES: Ticket prices range from$18, $24, $40 (VIP) and $58 (Front Row)
I am a Feld Family Ambassador, in exchange for my time and efforts in attending shows and reporting my opinion within this blog, as well as keeping you advised of the latest discount offers, Feld Entertainment has provided me with complimentary tickets to Feld shows and opportunities to attend private Feld pre-Show events. As always all opinions are my own.