Fall is in the air and I couldn't be happier. The days are getting shorter and the evenings are cooling off in Arizona. We don't get to witness the change of the seasons in the heart of the desert like many areas of the country. So to remedy I always like to bring in a bit of autumn colors throughout the home. My new favorite item to bring into my seasonal designs is this
3 tier fruit and veggie basket
. It provides a functional way to store beautifully in any season.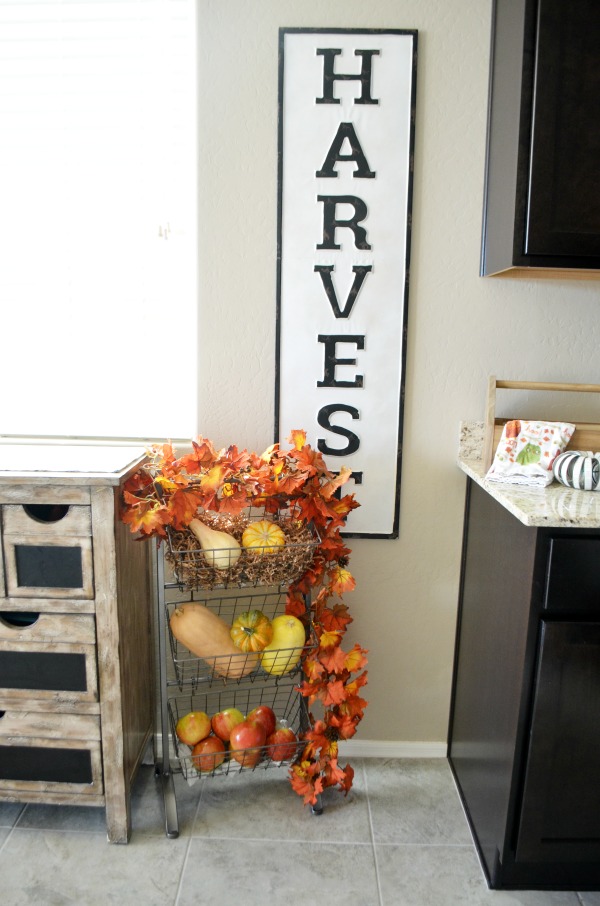 We also head to the farm to pick out pumpkins for Halloween and fresh seasonal fruits and veggies to enjoy. It's a tradition that started when my husband and I were kids and now continuing with our kiddos.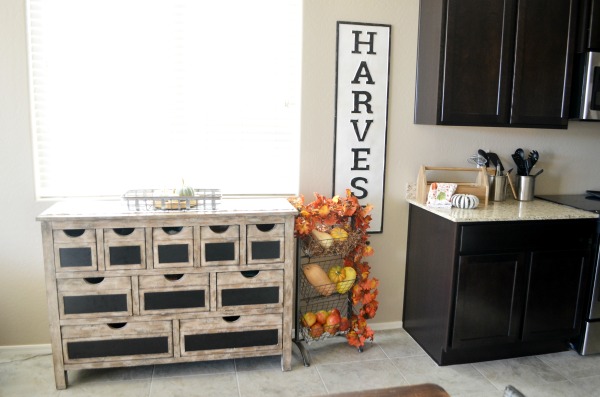 Once the fun of picking apples and pumpkins is over we need a place to keep everything stored. I love this tiered basket I got for storing our harvest on
Wayfair
, but it's also the perfect spot to bring in the colors of the season and add a little autumn to our home.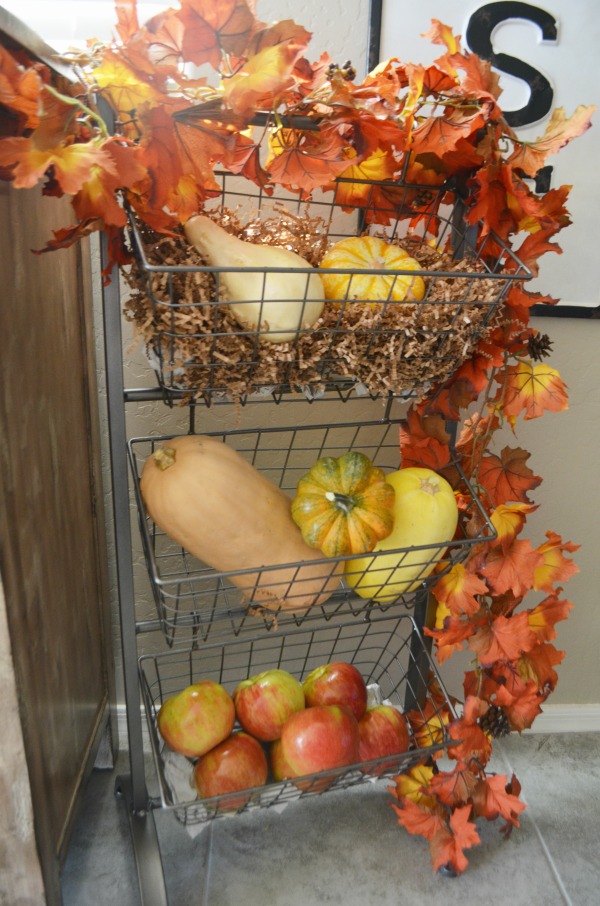 Each of the deep baskets holds a ton of delicious seasonal produce and keeps the clutter off the counter. On its own the oranges, greens, and off whites are quite seasonal, but adding a silk leaf garland really brings the outdoors in.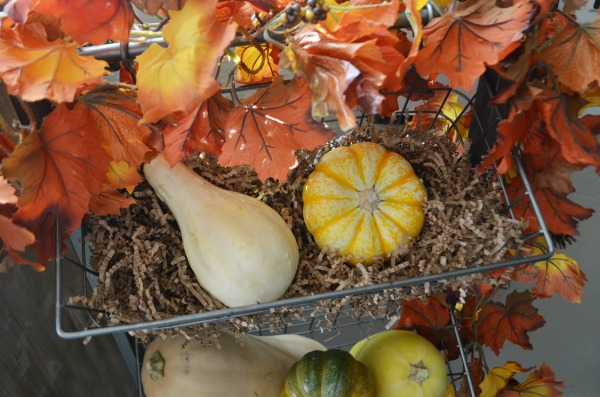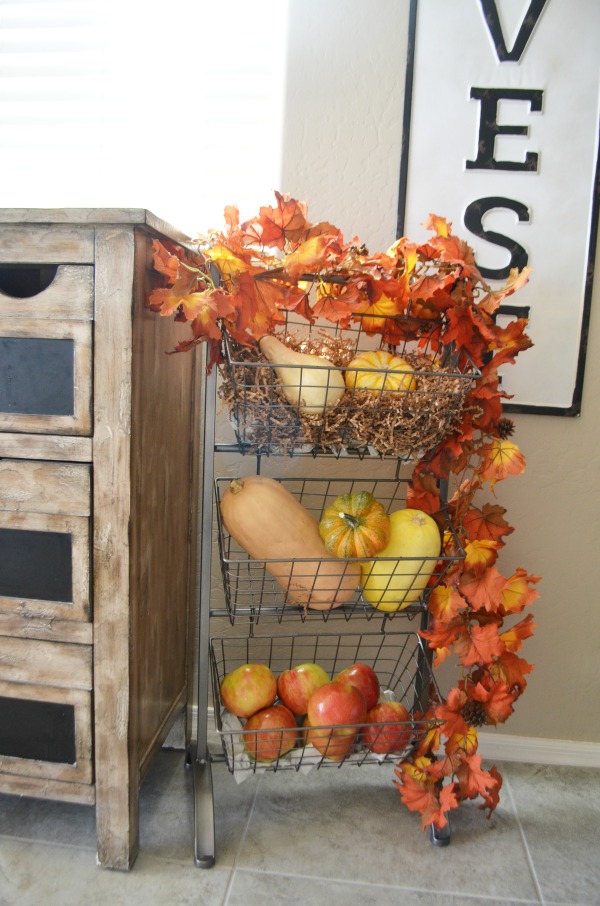 Not only are the various pumpkins, apples, and squashes beautiful they are also quite tasty. To keep your produce lasting throughout the season try these tips before storing:
Wash and dry to remove any dirt, wax, or residue.
Check weekly to ensure none have developed soft spots.
Inspect before purchasing for any blemishes. Damaged produce will have a shortened shelf life and can affect the quality of other stored produce as well.
For longer lasting apples and squash think about wrapping in paper first. Alternatively you could line your baskets with bundles of butcher paper and nestle them in. This prevents them from knocking against each other and causing damage.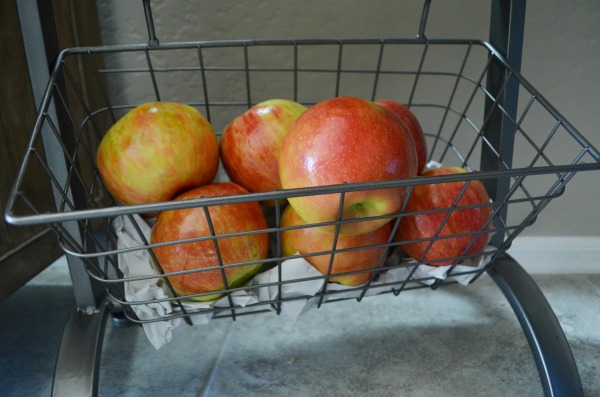 Once the season ends your storage basket is ready to ring in winter. I'm already imagining cinnamon pine cones, cranberries, and sprigs of spruce for the holiday season!
What ways do you bring a little fall into your home? Do you have any tips for storing your fall harvest?