Ham and Cheese Bombs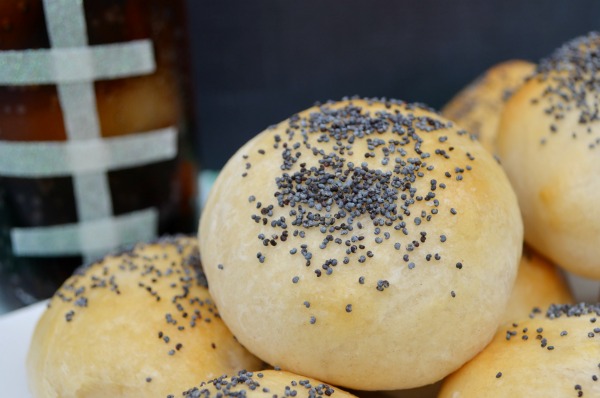 Author:
Kelly @eclecticmommy
1 tube biscuit dough
6 slices thick cut deli ham, chopped
16 slices swiss cheese
2 tbsp. butter
1 tbsp. poppy seeds
Peel open each biscuit into two parts.
Roll out and flatten each biscuit ½.
Fold 1 slice of cheese in the middle of a flattened biscuit. Top with about 1 tbsp. of ham.
Pull edges into the middle, crimp and close the ham & cheese ball closed.
Flip over and place each "bomb" on a lined baking sheet seam down.
Cook in a 400 degree preheated oven for 12 minutes.
Top with melted butter and a sprinkle of poppy seeds. Return to the oven for 2 minutes or until tops are perfectly golden and butter is set.