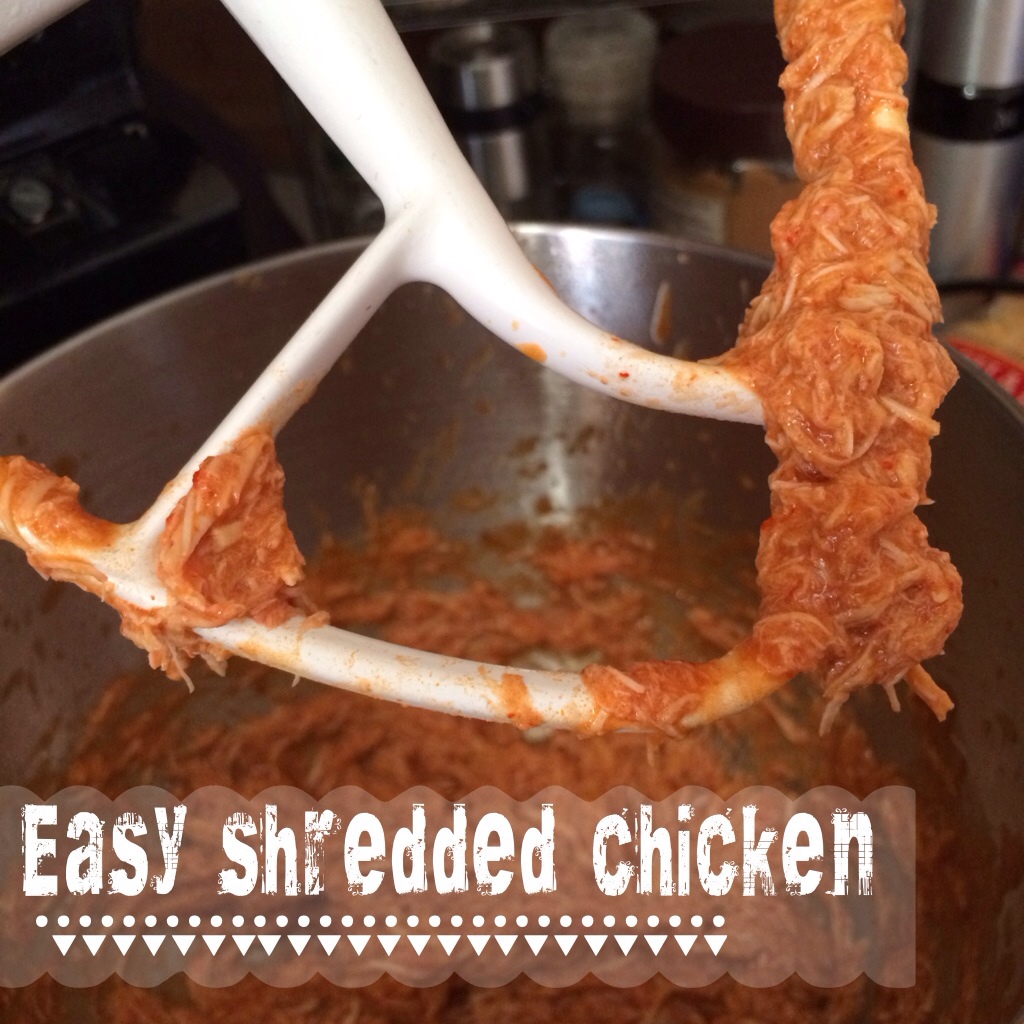 This is absolutely one of my favorite methods for prepping chicken. It creates perfect shreds every time. Gone are the days of endlessly pulling apart chicken with two forks only to be left with uneven chunks.
First cook your chicken until tender and falling apart easily with a fork. I love slow cooking for this. Pictured I used enchilada sauce. Tonight it became enchiladas though we use for chicken tacos also.
Next toss your chicken in your mixer with the mixing blade attachment. Mix on low until large chunks are broken up. Increase speed to med-high until desired texture.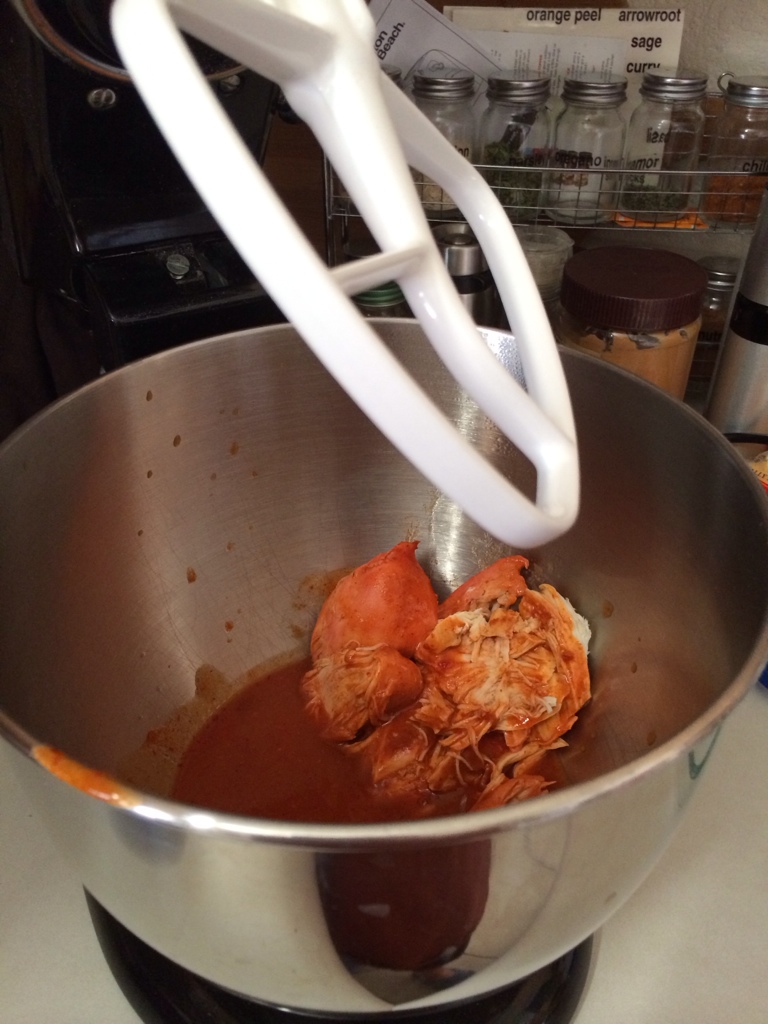 Some other ideas for slow cooking and perfect shreds: BBQ sauce, Chicken broth for soup, marinara for chicken parm. sandwiches.