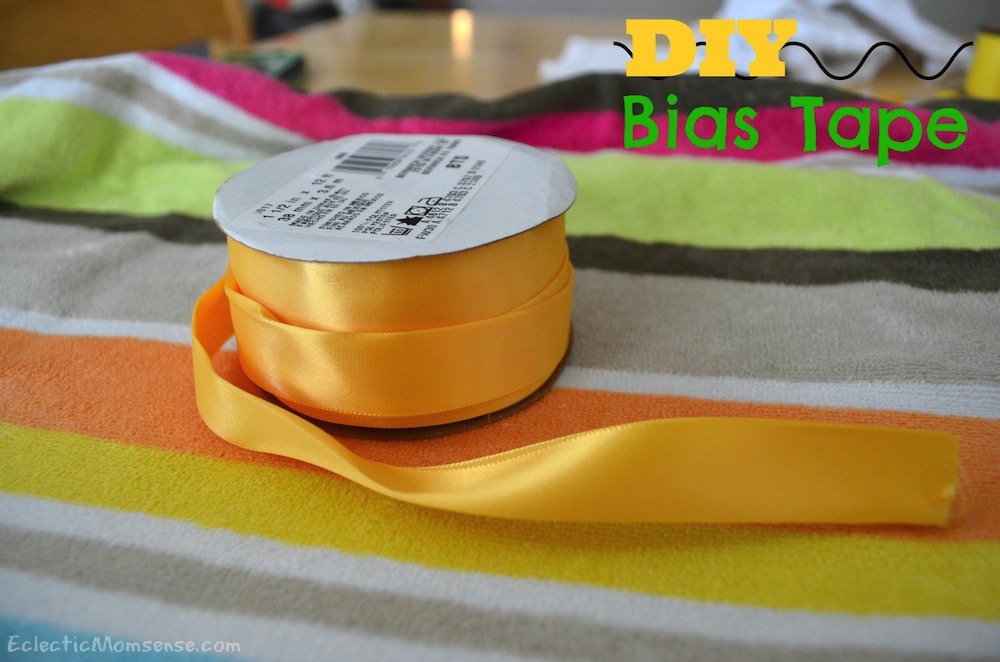 What I love about this craft is the ability to completely customize. I was in need of satin bias tape in golden yellow, but the only thing I could find was blanket trim; too thick. As I was leaving the aisle I spotted ribbon in the perfect color. I quickly realized it could easily become bias tape for my project.
Supplies:
ribbon
iron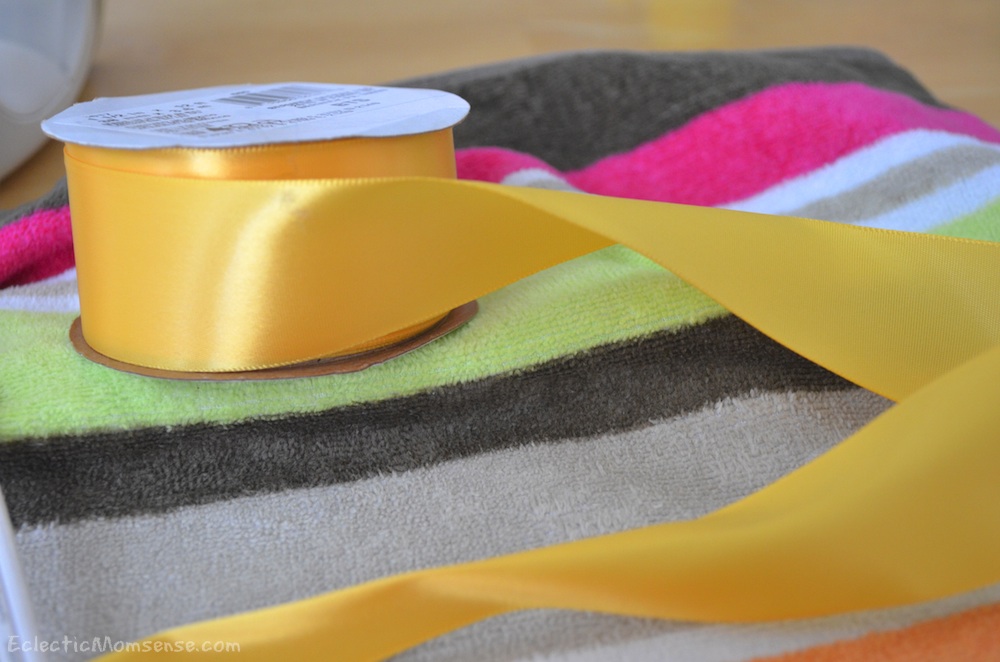 Directions:
-Heat iron to lowest setting.
-Fold ribbon in half.
-Press with iron.
-For storage rewound on the ribbon spool.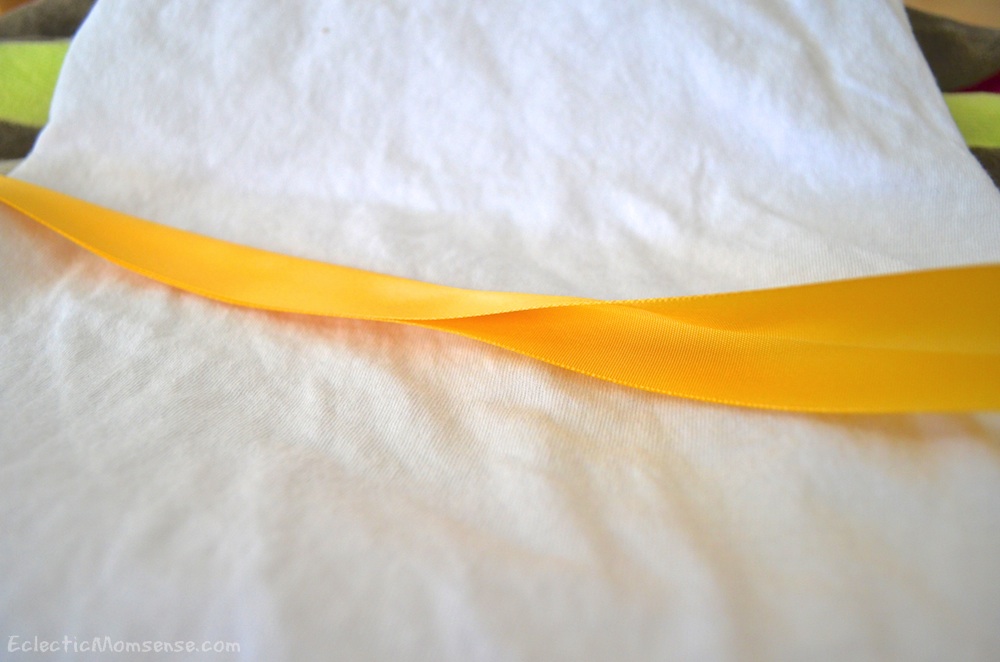 I used satin ribbon, but I bet this would work great with grosgrain.