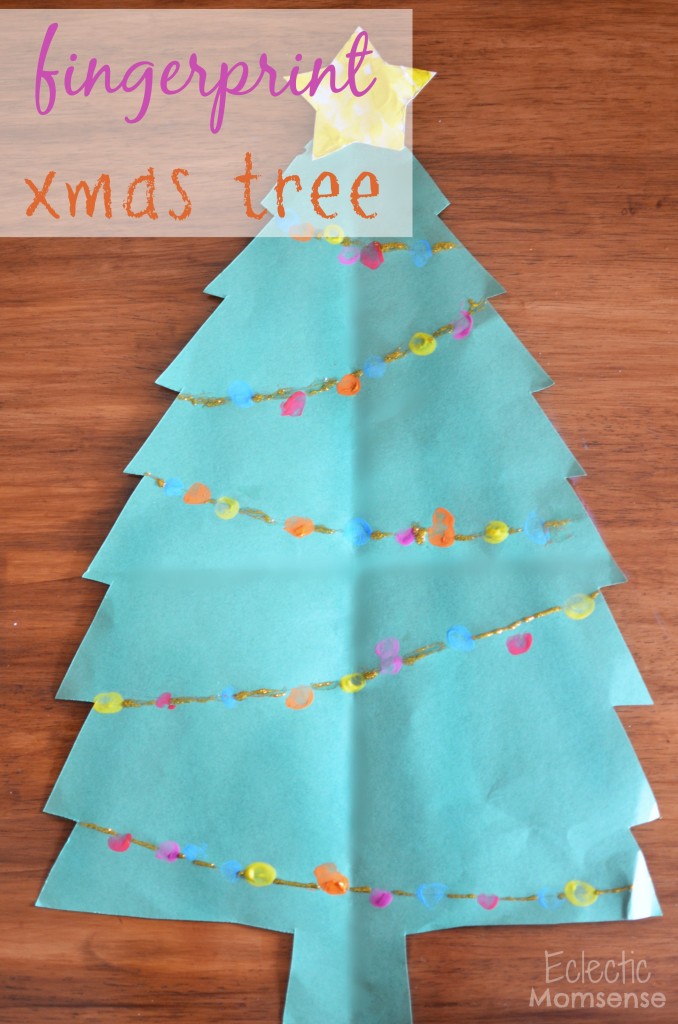 My preschooler was so excited the other day. He came home with one of his first homework projects. This kid has been waiting for the day he would get homework. He was tasked with decorating his own construction paper tree. We decided to go with a more personal touch so we can have it year to year as a keepsake.
Supplies:
green construction paper
paint
glitter paint
Directions:
Take one piece of green construction paper and fold in half lengthwise. Cut out a tree shape and stem.
Open your "tree" and draw with pencil your garland/lights.
Dip your child's pinky into one paint color and stamp along the pencil line. Switch colors and continue filling in your pencil line.
While the fingerprints dry use a glitter glue pen to cover the rest of your pencil line.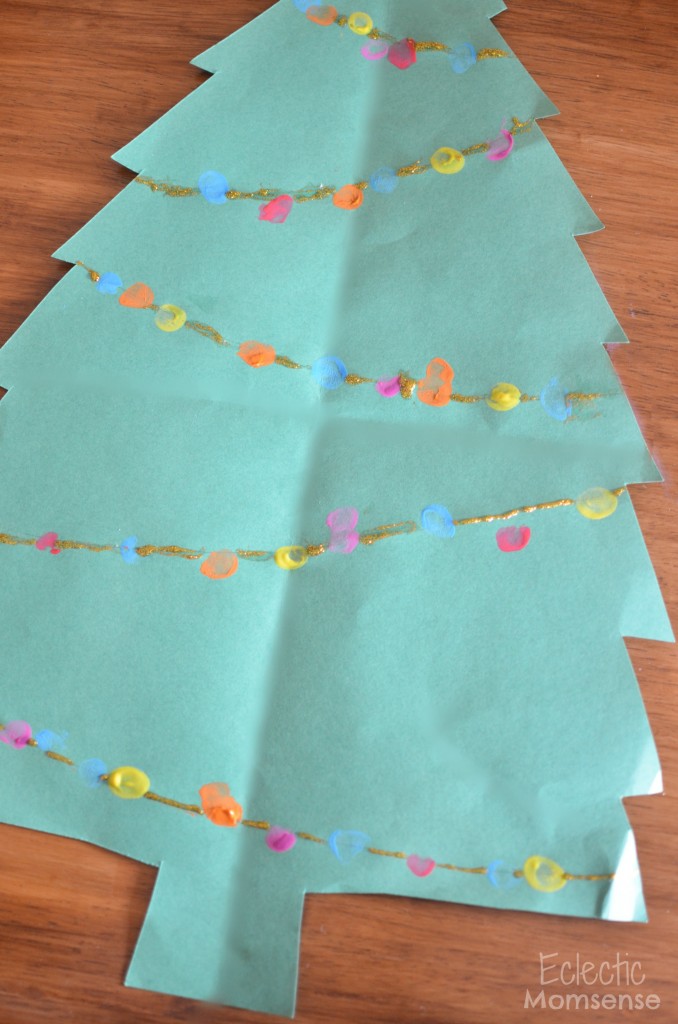 Cut out a star shape with another piece of white construction paper. Dip your child's thumb in yellow paint and have them cover the star.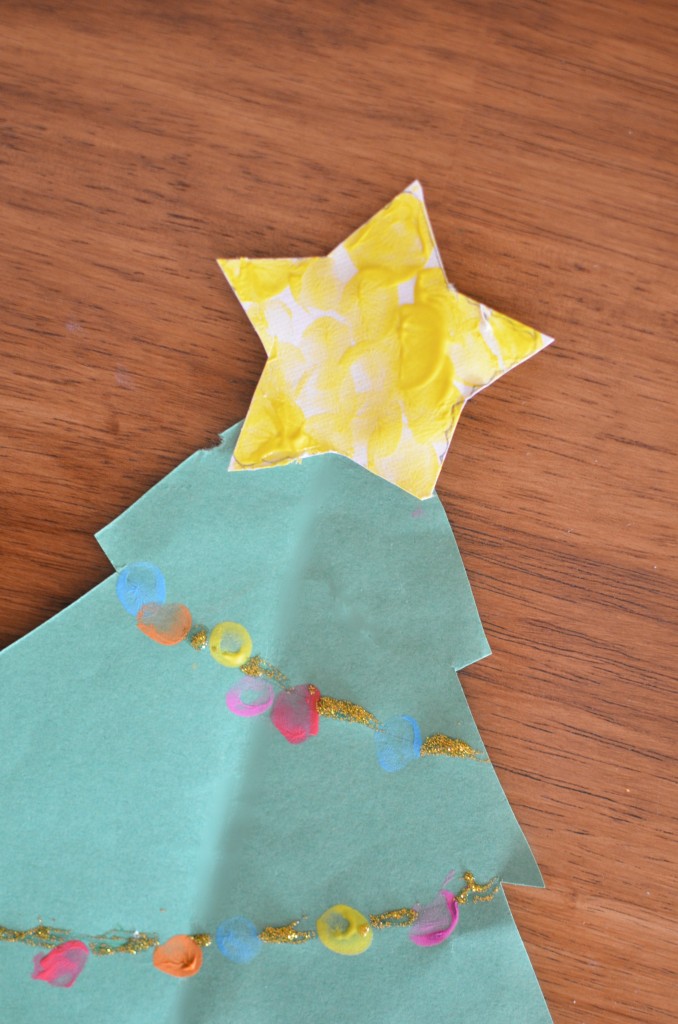 My son felt his tree needed ornaments so he picked out his favorite pictures from the year to print out. He cut them out himself, glued on and drew little hangers with a pen. One proud little boy finished with his first craft project for school. Now I can't wait for it to come back home so we can put it up for the holiday!