Disclosure: The awesome people at Bubble Bum provided me with a sample for this review, and one to giveaway to my readers. As always all opinions and thoughts are my own.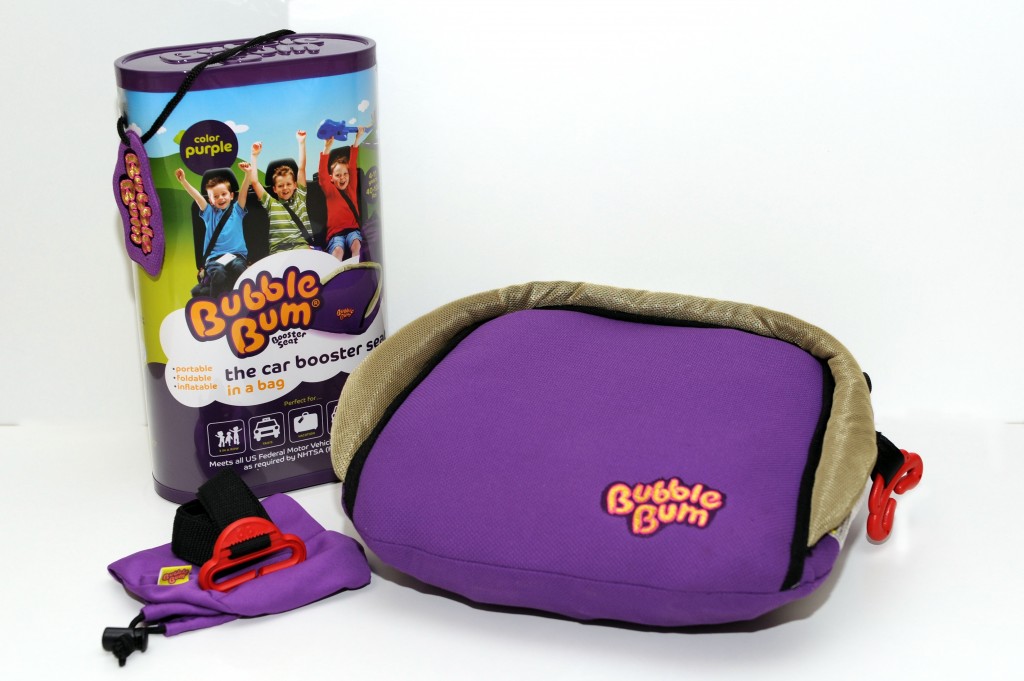 We don't do a whole lot of air travel, but the one time we did carting around a bulky carseat was no fun. I can't even imagine doing it with 2. Big brother is booster size now (hold me). There are times when my parents pick him up from school or dad takes him on an excursion. I don't know anyone that enjoys transferring carseats or boosters; that's why I'm loving the Bubble Bum booster seat. It's the perfect travel booster solution.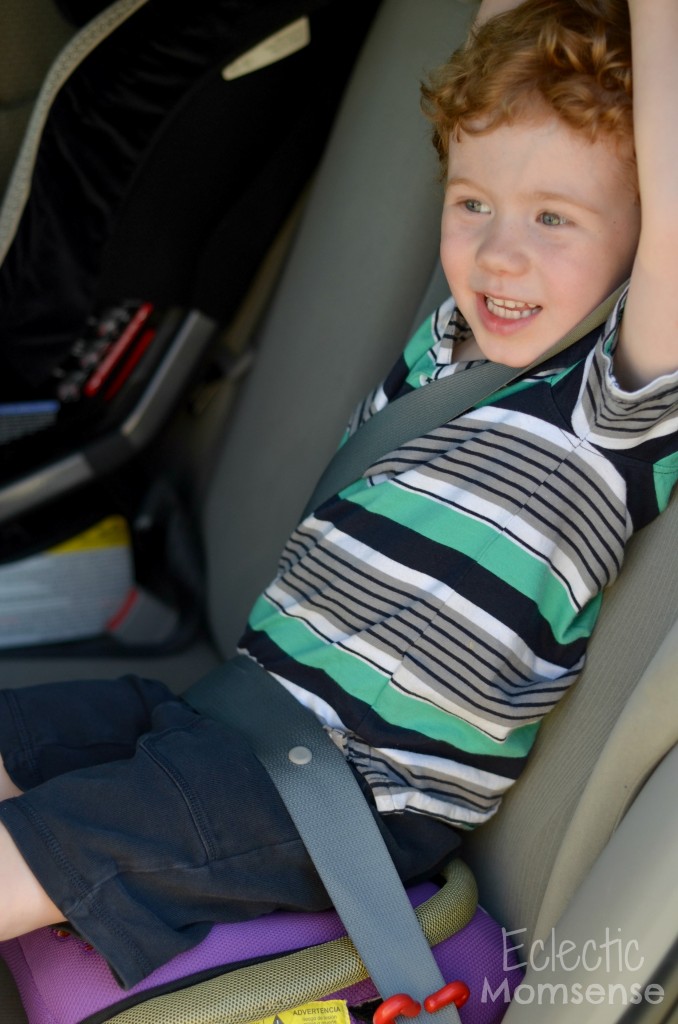 When I was first offered to review the product I admit I was skeptical. I immediately did my research, not only has the Bubble Bum won many awards for travel and design, but it meets all US safety standards. I was even more impressed when it arrived.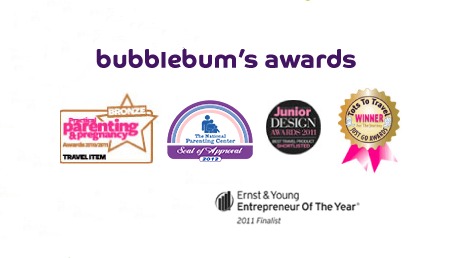 As the description suggests it's the first-ever inflatable booster seat. It's very soft and comfortable compared to the standard plastic backless booster seats. It's less than 1 pound and rolls up into a convenient storage sack. The inflation system is simple to use with a quick inflate/deflate valve. In less than 30 seconds it's ready to use.
The belt path can be a bit tricky. With that said kids on the younger end of the recommended age (4-11) might require help buckling up. In place of arm rests you see on most backless boosters there are 3 belt positioning clips. The 2 lap belt clips position it on the lap and off the abdomen. The shoulder clip can be used with shorter children to position it comfortably and safely on the shoulder and not cutting into their necks.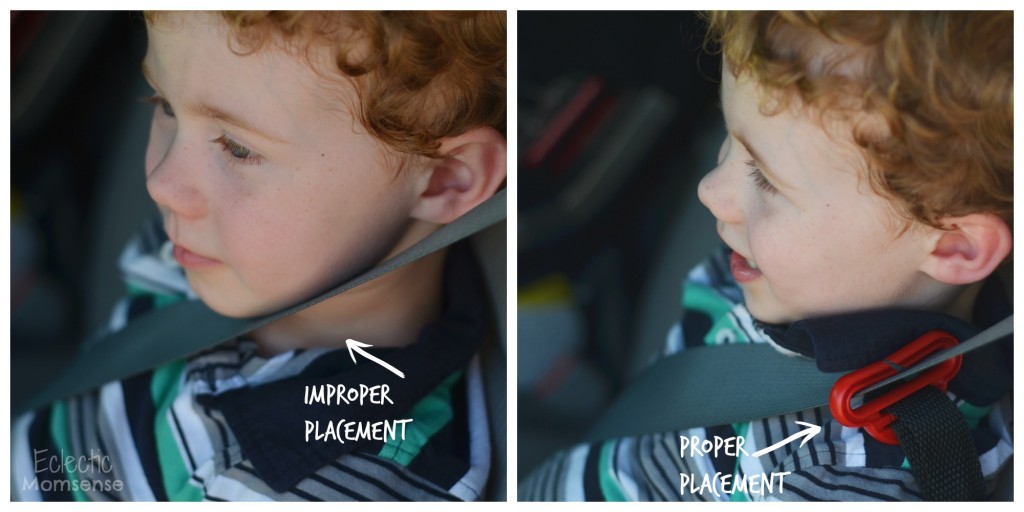 Details:
age: 4 -11 years
weight: 40 – 100 lbs
height: up to 57″
folds flat
2 safety belt positioning clips
shoulder belt positioning clip for added comfort
suitable for all 3-point seat belts
Available in 4 fun colors: purple, gray, and new Neon pink and yellow.