Disney's Beauty and the Beast is now in theaters everywhere! A couple weeks ago I was able to attend an early screening and it did not disappoint.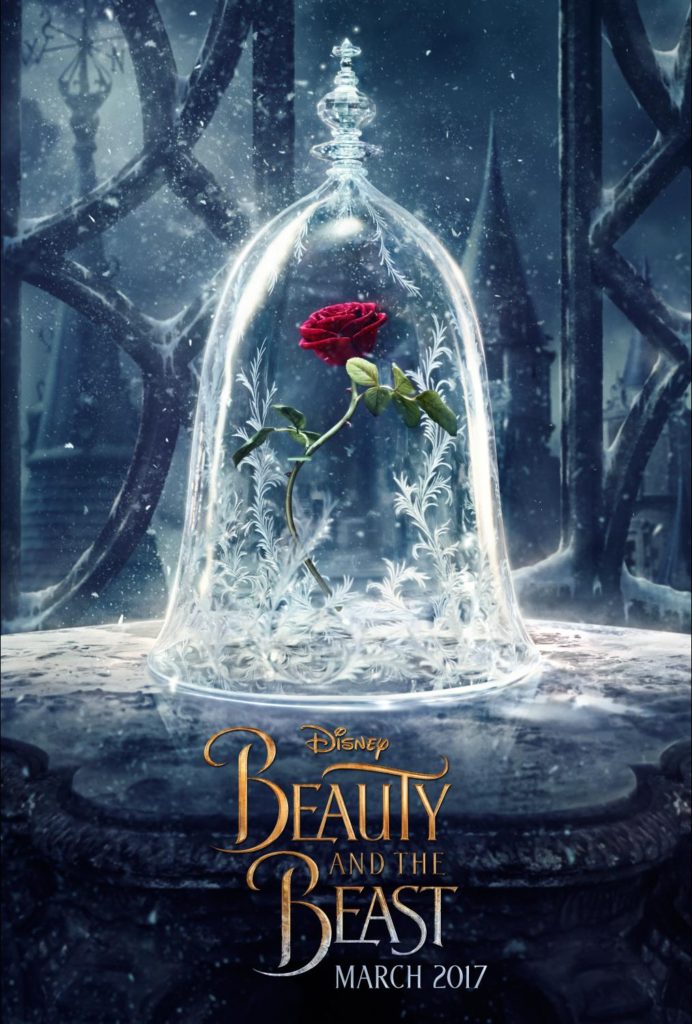 When I was a kid I remember vividly seeing the film in theaters; who I was with, which theater, and I distinctly remember playing the soundtrack on my cassette player non-stop.
Yes, cassette player
, and I still own that soundtrack. Now only if I had a boom box to blast it for my kids. Side-note you're going to want to grab the new
soundtrack
, it's already on repeat over here.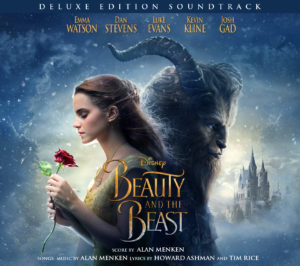 Needless to say it was a strong presence in my childhood so I definitely went in with high expectations. The music, the humor, the imagery all held up in this live action retelling of the animated classic. While there was slight changes to the soundtrack, setting, and additions to the story it only served to enhance the film.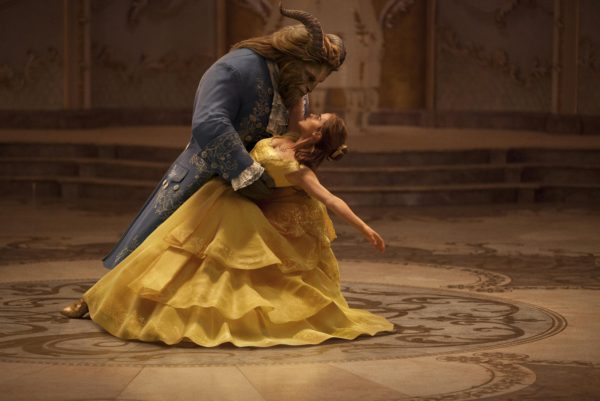 I'm not going to give anything away, but I do love that they provided more background for the main characters. The new song additions worked seamlessly along side some of our favorite classics. The casting couldn't have been done any better. Emma Watson as Belle was lovely, Gaston was disgustingly evil and on point, Kevin Kline as Maurice stole my heart, and Josh Gad, oh Josh Gad, was AMAZING as LeFou. And here I was thinking I could only ever see him as Olaf. Dan Stevens definitely helped me see past him as Mathew Crawley, I mean how could you not with that Beastly presence.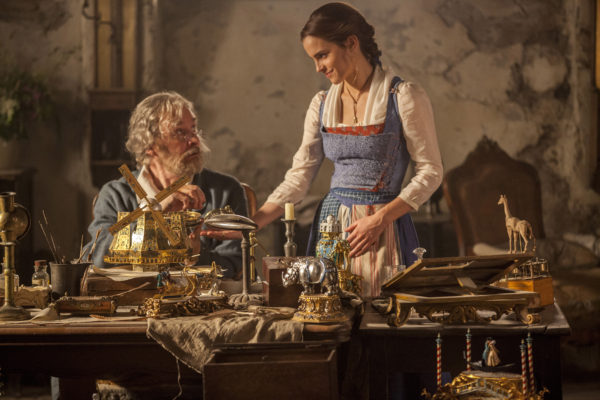 If you're wondering if the film is appropriate for your family… As with any film I suggest you screen it if you have any doubt. There's nothing new or unexpected in the way of intensity, but the realness of the imagery, depending on your kiddos, might intensify the scare factor in certain scenes. We'll be taking both our 4.5 and 7.5 year olds; one who was not very happy mom went to screen the film without him. 😉
Beauty and the Beast Fun Facts
Over 8,700 candles or were used as set decoration during production.
The ballroom floor in the Beast's castle is made from 12,000 square feet of faux marble and its design is based on a pattern found on the ceiling of the Benedictine Abbey in Braunau, Germany.
The 10 glass chandeliers in the ballroom – each measuring 14 feet by 7 feet – are based on actual chandeliers from Versailles which were then frosted, covered in fabric and candlelit.
Approximately 1,500 red roses were grown or purchased during production for use as research or set decoration.
The enchanted forest which surrounds the Beast's castle and features real trees, hedges, a frozen lake and 20,000 icicles, took 15 weeks to complete.
Approximately 180 feet of feather light satin organza was used to create Belle's yellow dress. The dress, which required 3,000 feet of thread and took over 12,000 hours to create, was accentuated with 2,160 Swarovski crystals.
During production, the costume department challenged itself to design and create ethical and sustainable costumes made from fair-trade fabrics (meaning the use of organic materials from suppliers that pay their employees a fair wage and are considerate of the environment), which they achieved.
Working in tandem with Eco Age and the Green Carpet Challenge, the department used natural and low impact dyes, carefully disposing of any waste water, and printed with traditional wood blocks.
A production crew comprised of more than 1,000 people worked around the clock to design, build and decorate the film's mammoth sets.
Emma Watson (Belle), Emma Thompson (Mrs. Potts), Luke Evans (Gaston) and Nathan Mack (Chip) all share the same birthday, April 14, which was also the date of the cast read through.
Froufrou, the dog belonging to Madame de Garderobe (Audra McDonald) and Maestro Cadenza (Stanley Tucci), is played by Gizmo, a rescue from one of the U.K.'s oldest and most famous animal rescue centers.
The coat of arms in the Beast's castle is a lion and a boar with a WD anagram (the WD is meant to represent a fictional character, William Devereaux, but could also stand for Walt Disney).
Some of the original lyrics written by Howard Ashman for the songs "Gaston" and "Beauty and the Beast" that were not used in the animated film have been added to the live-action adaptation.
Checkout the newest clip in anticipation of this amazing film! Go see Disney's Beauty and the Beast, now playing in theaters everywhere. Follow along on social for exclusive clips and news: Facebook | Twitter | Instagram | Official Website.

Click below to download the Beauty and the Beast coloring pages and activity sheets.