Disclosure: Some of the products featured in this guide were provided to me to sample. As always all opinions and thoughts are my own.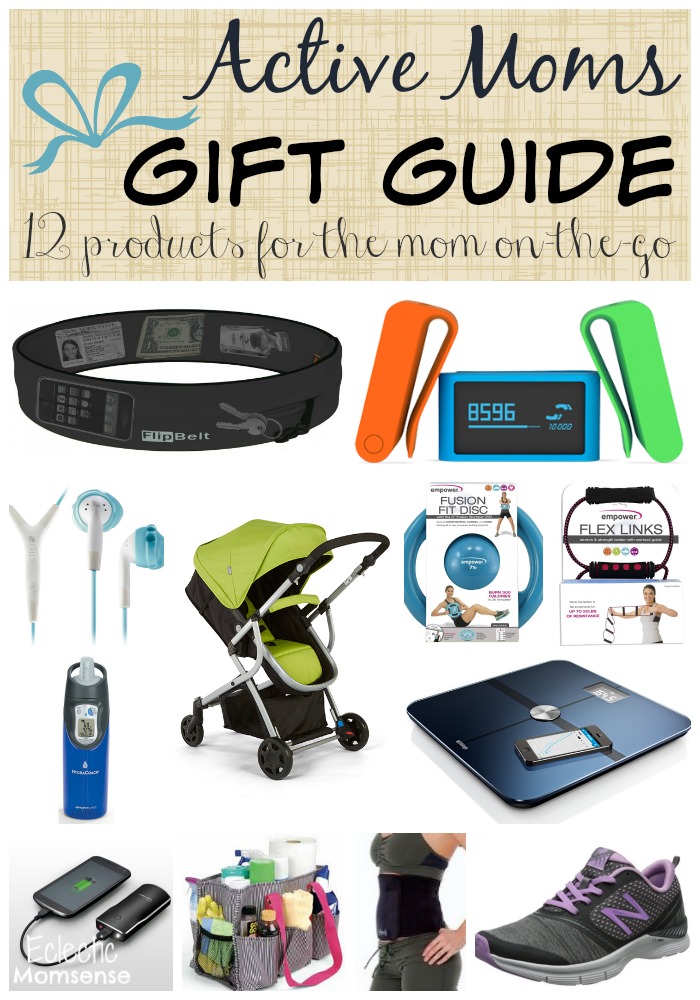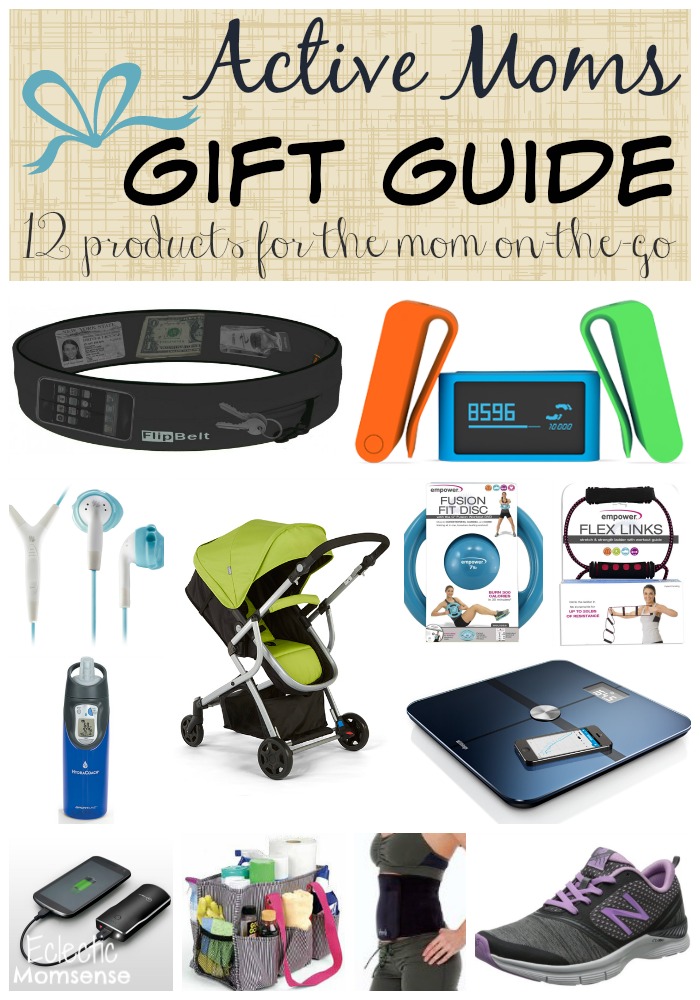 The holidays are just around the corner, if you've been out shopping you'll notice the Christmas spirit is already sprinkled everywhere. Last year's
photography gift guide
was so popular I decided to do another mom/women centered guide for the holiday season. This one's for the active mom; not just the fit minded, but the mom that's always on the go. And isn't that all of us. These are the tools to help her stay motivated and active in her busy life and make things a little more organized and simpler. So here's my 12 must have items for an active mom.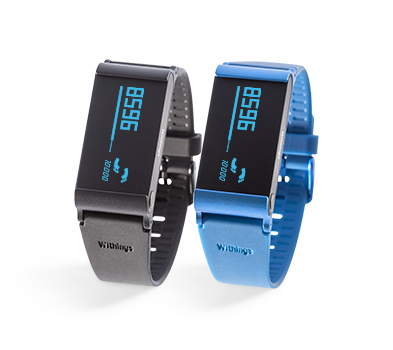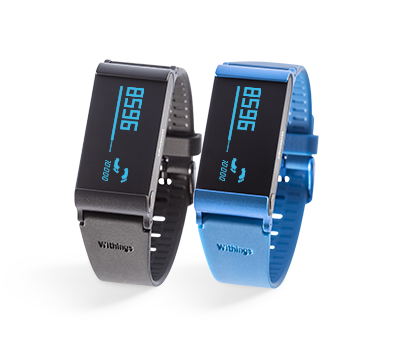 Withings Pulse O2
– The ultimate fitness tracker, monitors your activity, sleep, and reads vitals. The Health Mate app keeps all your information conveniently on your smartphone. Just setup bluetooth syncing and it will keep your data up to date on the Web and mobile app. The convenient monitor can be worn 3 different ways. Slap it on your wrist and wear the comfortable lightweight silicone band like a watch. Pop it in the clip and attach it to your belt or secure in your pocket. You can also just toss the monitor in your pocket or the next item on my list. It's so lightweight you'll forget you are wearing it.

FlipBelt
– A place to put all your stuff. I love the FlipBelt for walks and runs, but especially everyday use. It's the perfect handsfree product that doesn't budge. Just slip it on like a pair of pants and wear one of 3 ways depending on your activity level and need for access. It stays put while keeping everything safe and secure. There's no buckles to snag, rub, or make things uncomfortable. Comes in a variety of colors and sizes to fit your needs. No more loosing your keys at the bottom of your purse or juggling a kid and your phone.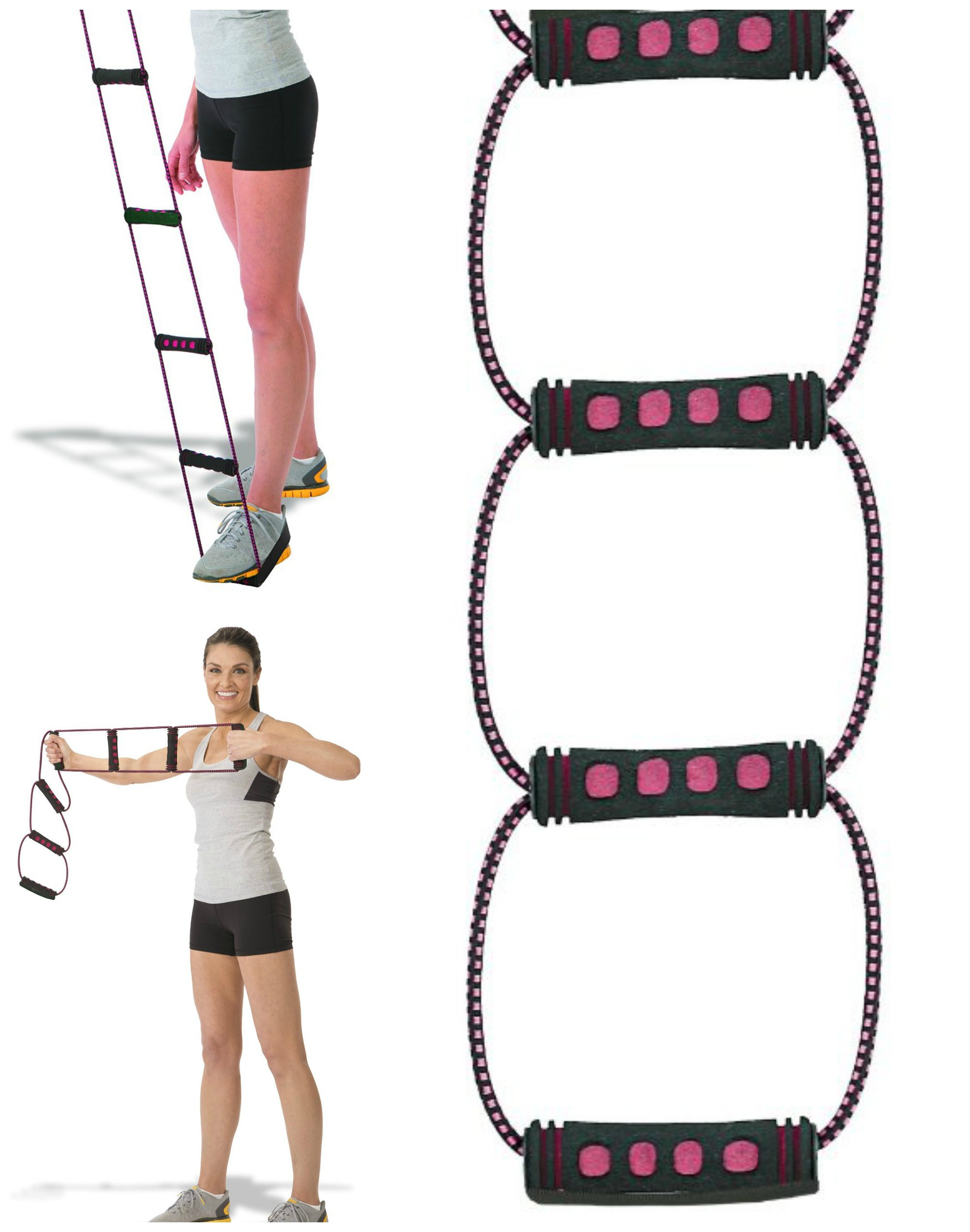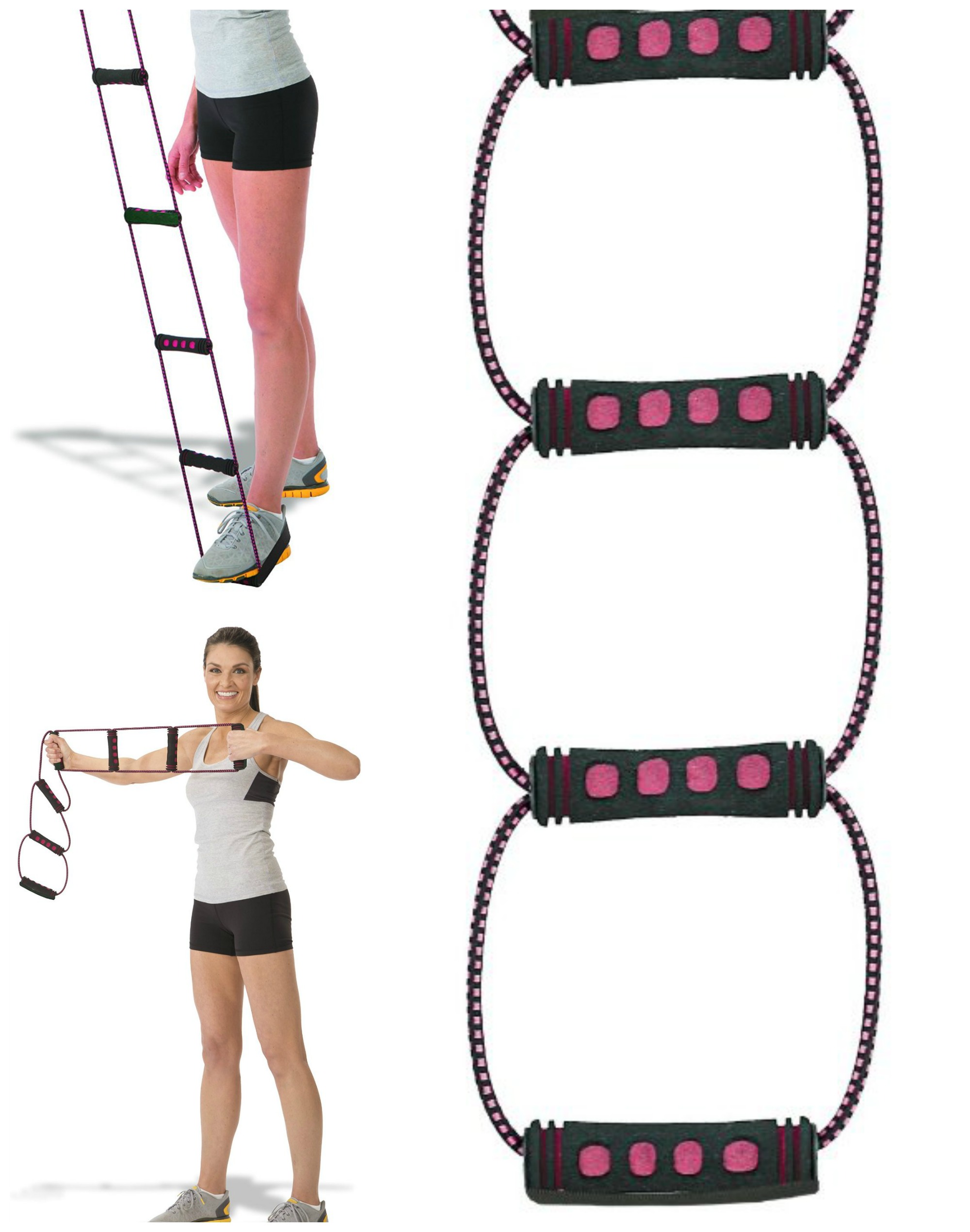 Flex Links
– This is the safer alternative to traditional tube resistance bands. The perfect on-the-go option you can take with you to work, throw in the park bag, and anywhere around the home. Flex Links provide you with a total 20 pounds of resistance. As you climb the ladder you increase the resistance by 5 pounds. The grips are a really soft and comfortable foam and the bands are made of a nylon coated rubber similar to a bunny cord.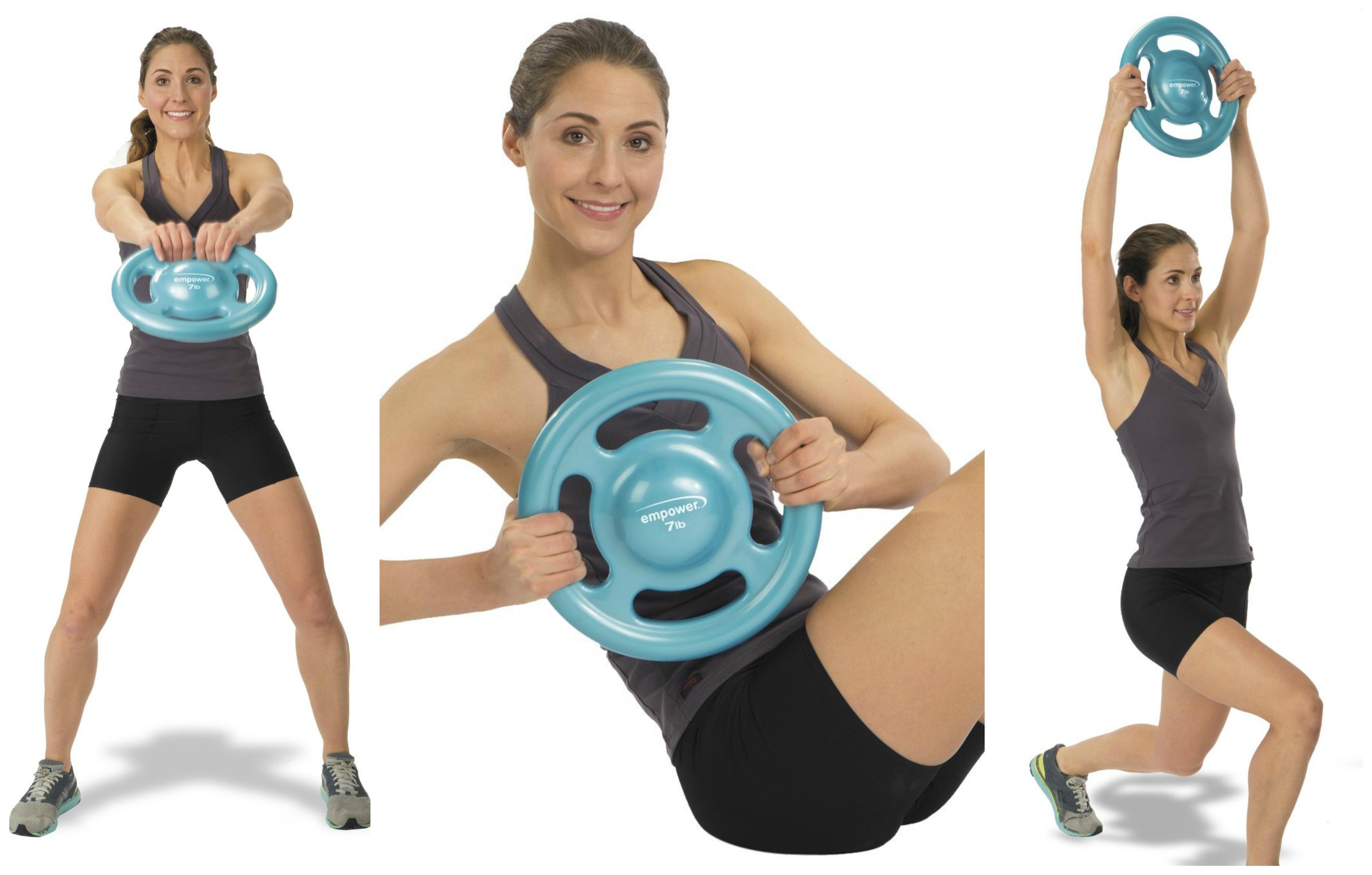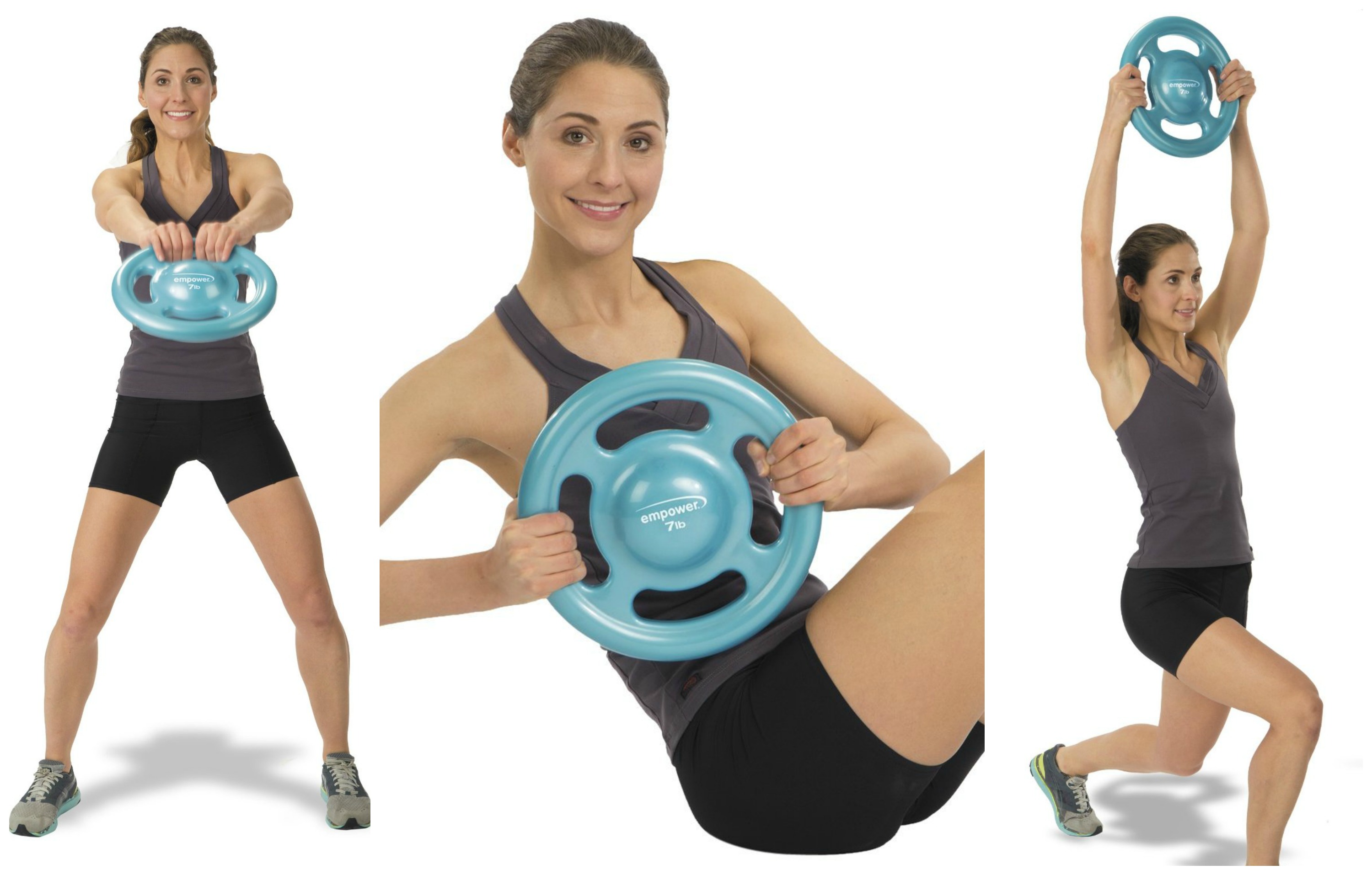 Fusion Fit Disc
– This is the perfect all in one tool for a total body workout. It's part kettle bell, part medicine ball, and part dumbbell for the ultimate core, muscle, and cardio workout. Compact, it's also an ideal tool you can take with you. It comes with a 30 minute workout DVD to get you started using the Fusion Fit Disc.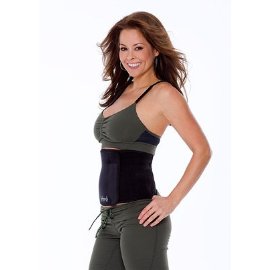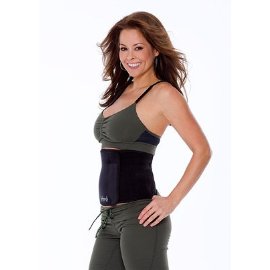 Baboosh Body
– A core wrap to help intensify your fitness efforts. The nylon and neoprene wrap promotes sweating to help you lose inches from your waist. Available in 2 sizes; the 3-panel construction allows for a snug fit. From the makers of the
Baboosh
baby wrap my favorite post pregnancy wrap. This is a lighter weight product with a soft nylon exterior and neoprene inner that practically hides under your clothes.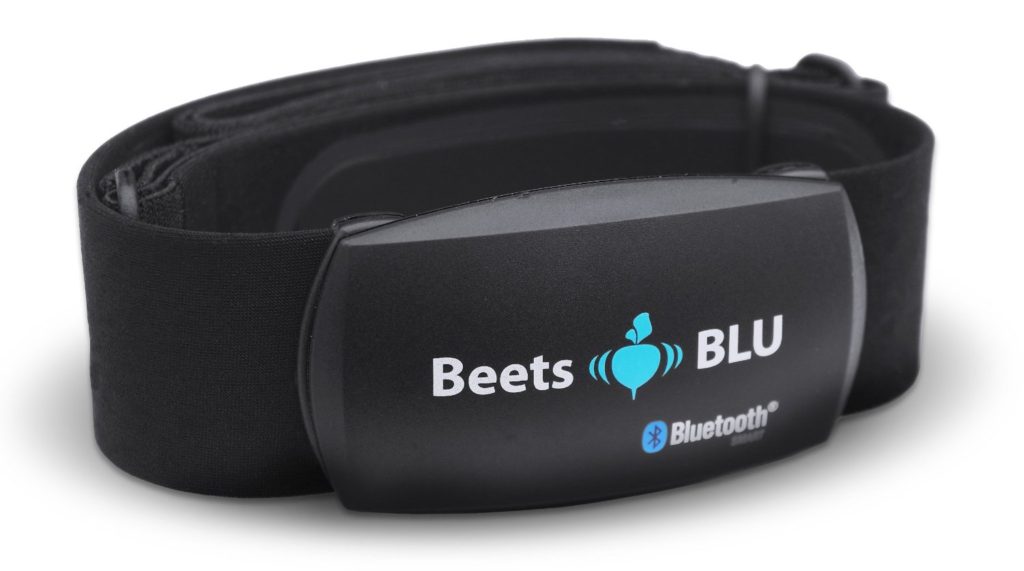 Bluetooth Heart Rate Sensor
– The ultimate fitness companion! Wireless, comfortable, and accurate the Beets Blu heart rate sensor makes tracking your activity simple. Compatible with many fitness apps or track directly in the Beets Blu app (available on iOS and select Android devices).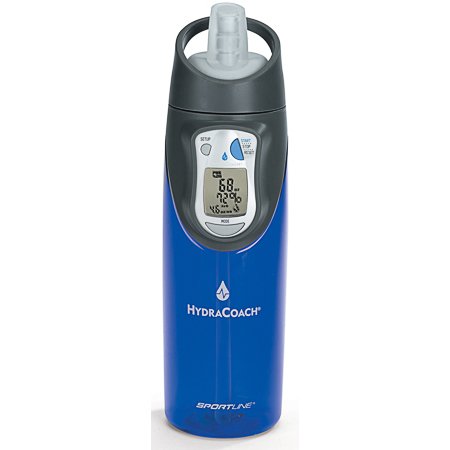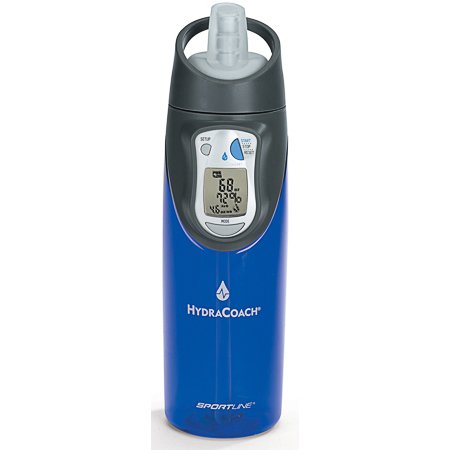 Water Bottle
– The perfect companion to keep you hydrated. The HydraCoach Intelligent Water Bottle tracks your fluid consumption throughout the day. Water is essential especially for the active lifestyle, this is a tool to help you pace yourself and meet your personal hydration goals.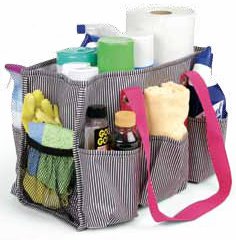 Organizing Utility Tote
– A versatile and spacious tote is essential for keeping everyone organized. I love Thirty-Ones organizing utility tote. It's the perfect bag for the gym, park, or even as a diaper bag. I used to sell Thirty-One and it was a top seller. I own several and even keep one stocked with cleaning supplies for an easy mobile cleaning tote too. It seems the company has discontinued it, but you can still snag one on Amazon. It is my absolute favorite tote. The laminated fabric is awesome too because you can wipe it down in case of spills. The 7 exterior pockets are perfect for storing your phone, keys, and water bottles.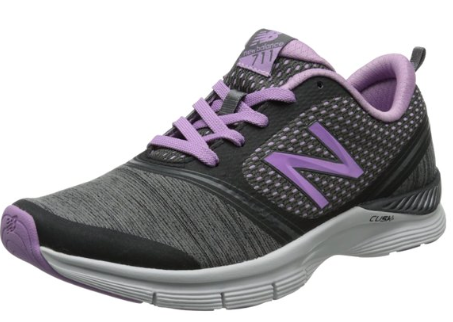 Cross Training Shoe
– These New Balance cross trainers provides support in a lightweight package. Being an active mom it's great to have a pair of shoes that can take you from the playground to the gym and not loose the style. Checkout New Balance's
Tips
for good form running.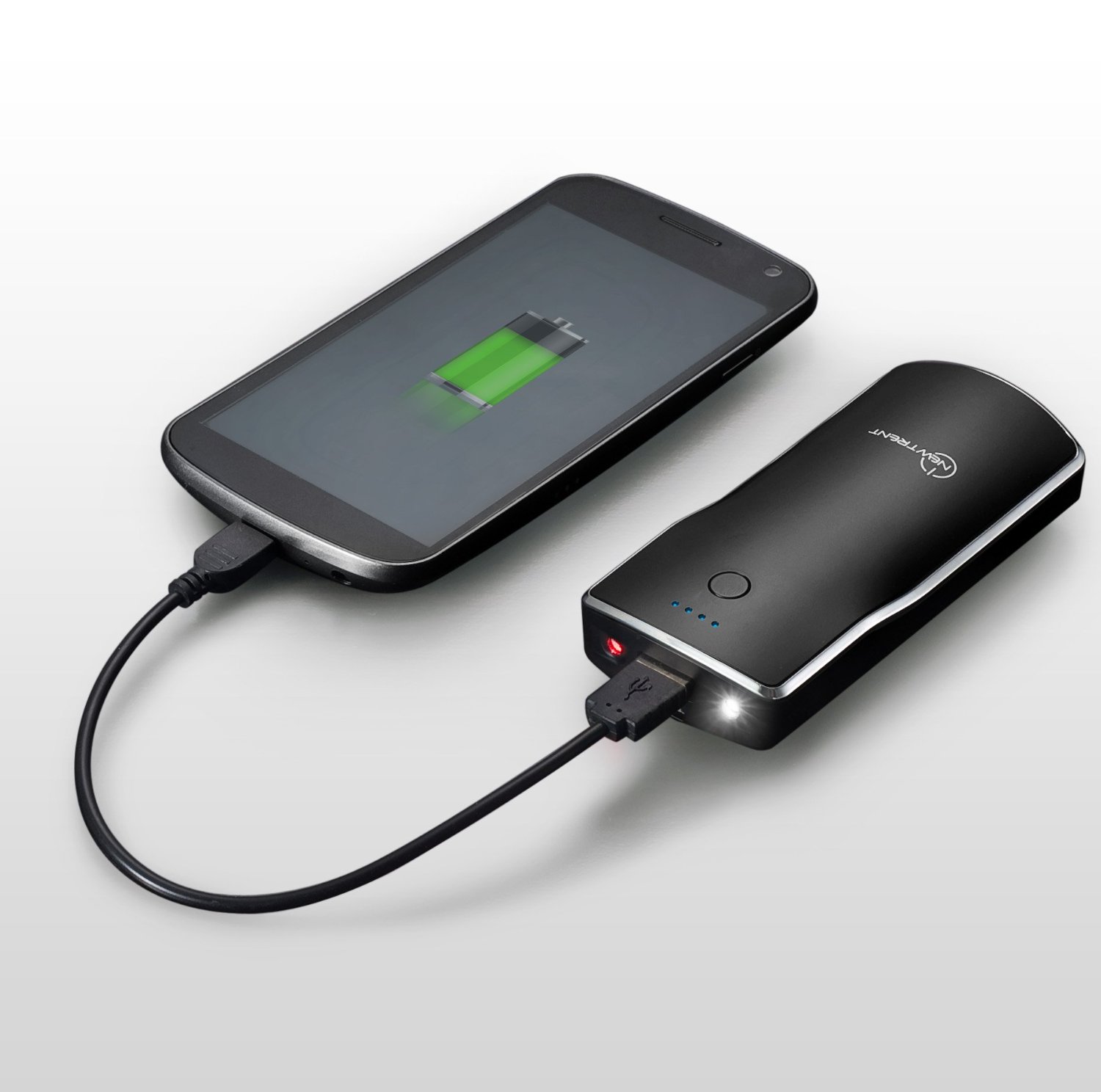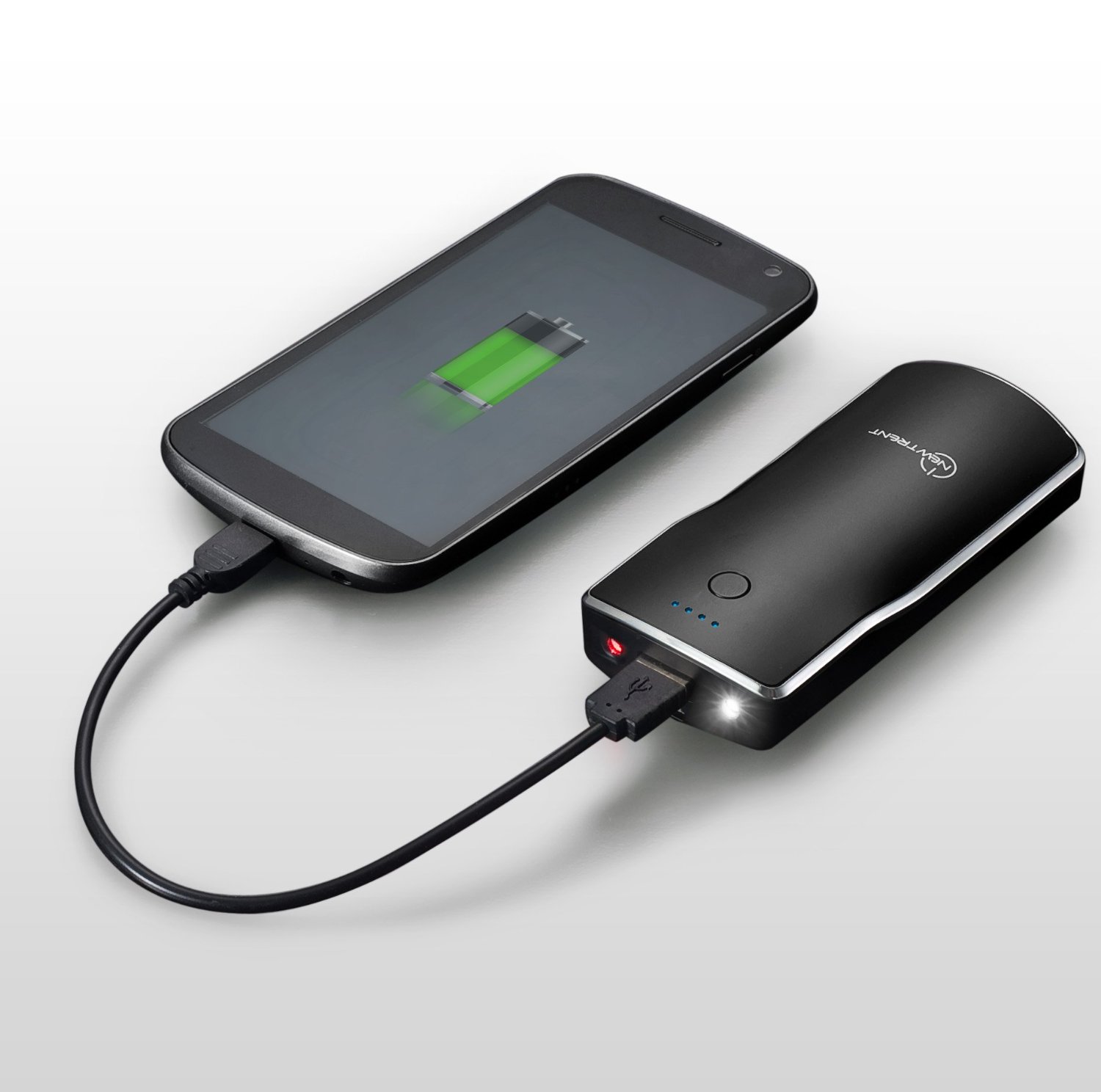 Moible Charger
– A lightweight mobile charger is a must. That smartphone battery doesn't run long between the multiple paparazzi sessions of your kids, tracking your run, and checking your mobile office. New Trent is a brand that I use and love. Their Torch portable charger is small enough to fit in your pocket. It also comes with a handy laser pointer and flashlight.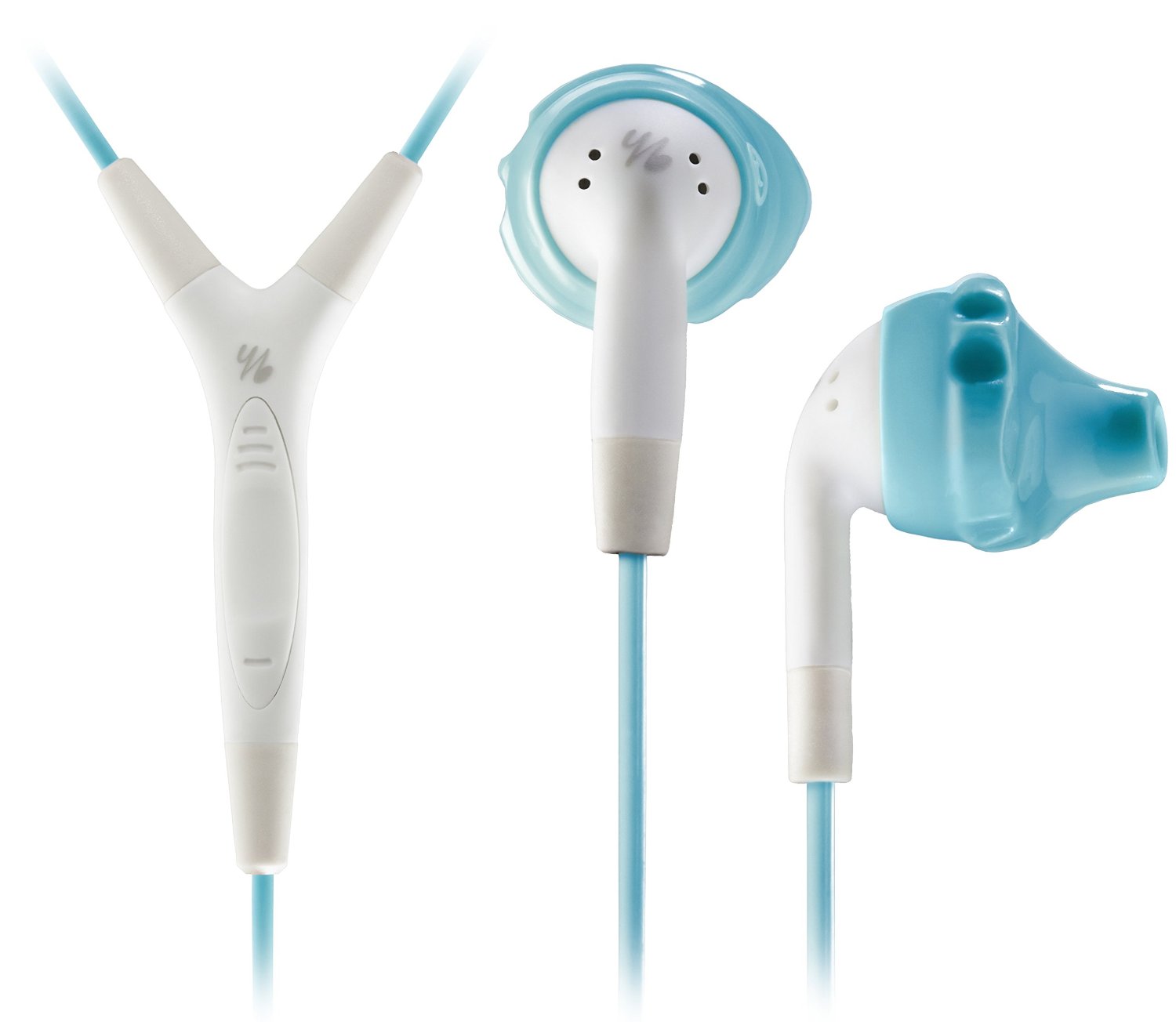 Earphones
– YurBuds Inspire Pro are the headsets built for the active woman. They come with the classic YurBuds TwistLock technology for a secure fit. Made with a soft, flexible and durable silicone they're so comfortable. Water and sweat resistant they come equipped with a Dry Mic and 3 button controls to access your music and call controls directly from the earphones.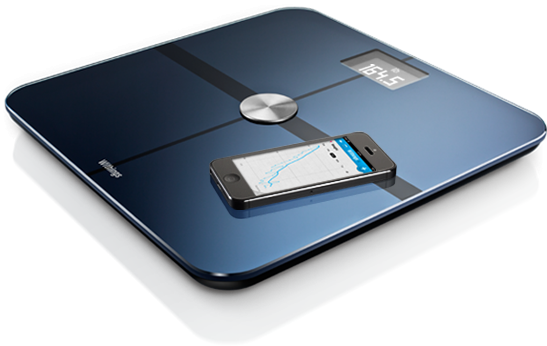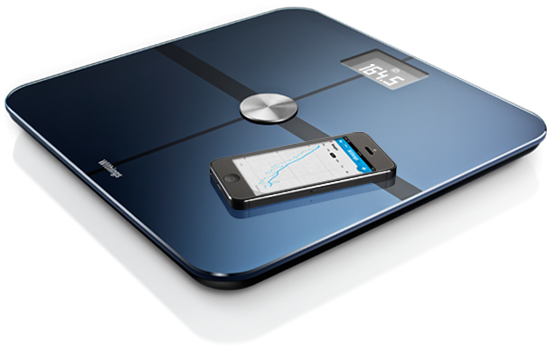 Smart Scale
– There are a ton of scales out there on the market. The new smart scale technology makes tracking your weight easier and takes a step out of the equation. Withings created a scale that works seamlessly with their Health Mate app and other fitness gadget to keep all your information in one place. The Smart Body Analyzer tracks your weight, body fat composition, heart rate, and even tracks indoor air quality.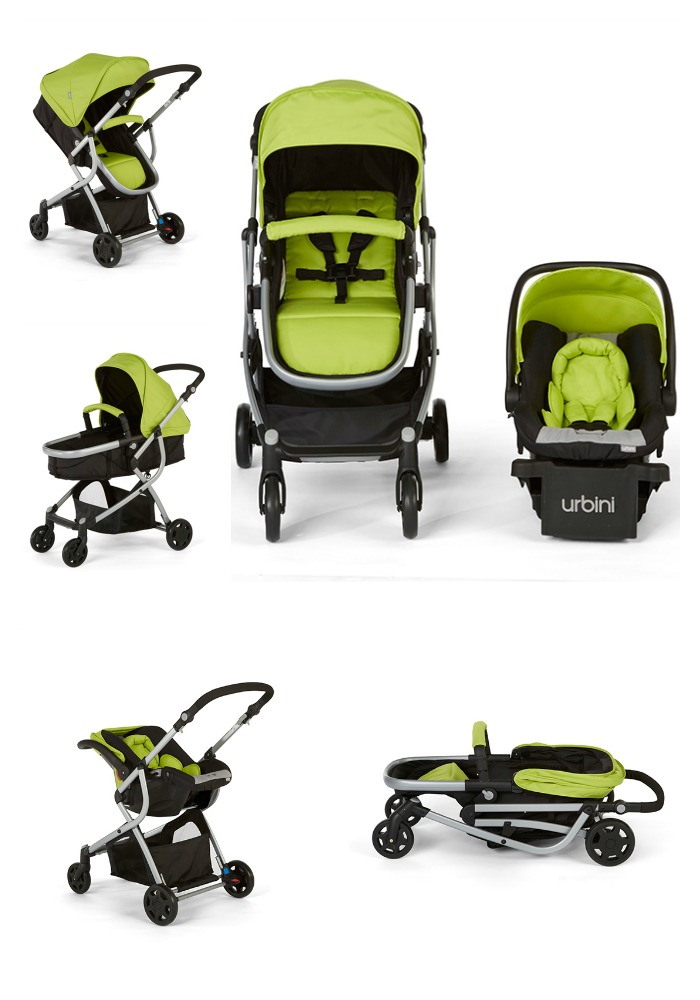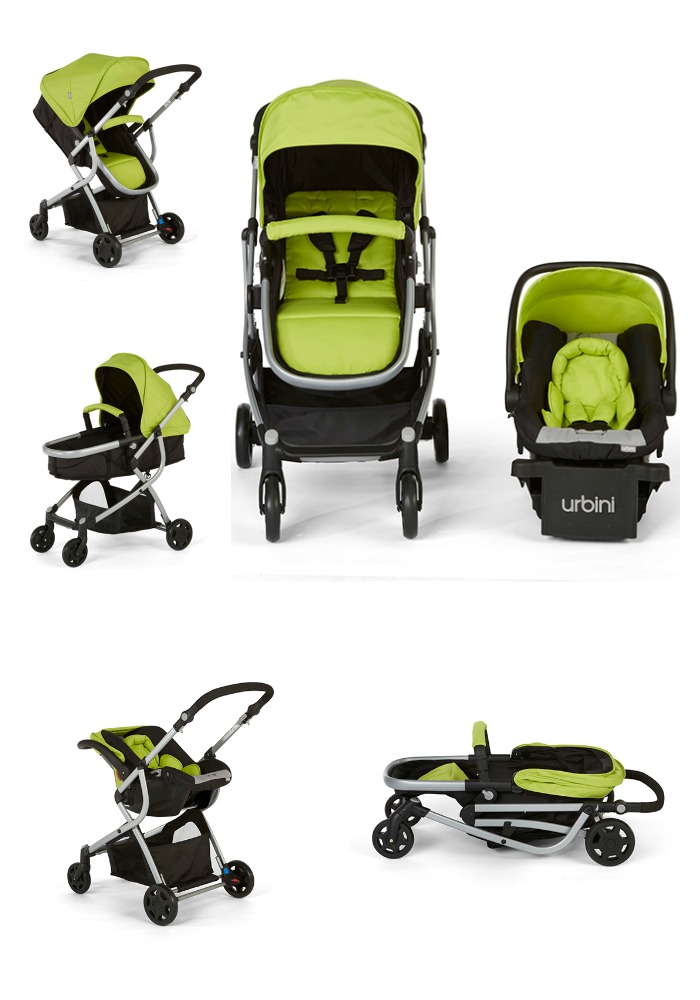 Urbini
– A good stroller is essential for an active mom. If you're a runner, a jogging stroller is necessary, but for those who stick to trails and the mall a good stroller will do. I recently came across the Urbini Baby brand. They have a great line of luxury strollers at a budget friendly cost. I'm in love with the sleek Omni. It is a 3-in-1 stroller; taking baby from birth to 50 pounds. Use the infant carrier with the frame for easy transport from car to stroller. Attach the seat and use upright for older babies and kids, or recline and use as a flat bassinet for little ones. It comes in six stylish colors and weighs a light 22 pounds; folds compact for easy storage.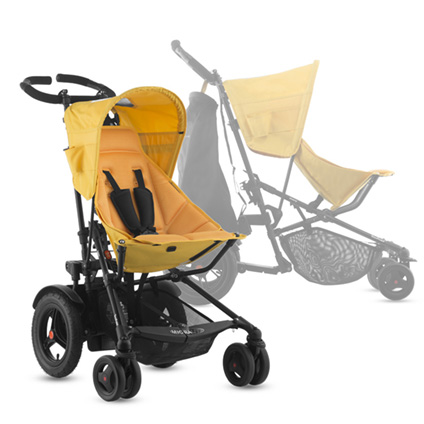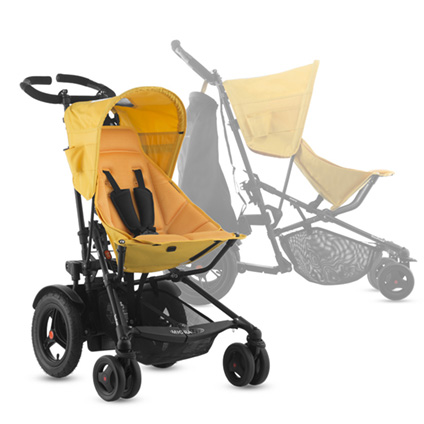 Joovy Too Fold
– The Too Fold is a great luxury stroller that does everything. Go from a single stroller to a sit and stand or tandem. Use the included bag to convenient add more storage for those big shopping trips, or to carry all the toys to the park. The Joovy Too Fold is all-terrain too with front wheel suspension and pneumatic wheels. The rotating handle makes it easy to adjust for mom or dad.
Giveaway: One lucky winner will get an Empower Fitness set that includes the Fusion Disk and Flex Links as well as a Baboosh Body.
What active gear is on your wish list?