Looking for a fun and unique camp for your young scientist or engineer?  Thanks to a partnership with US Family Guide and ROBOTS-4-U, I have a fantastic savings for you.  These summer camp programs provide children the opportunity to learn and discover in a dynamic environment. With a focus on S.T.E.A.M. campers learn about using robotics, ART and science in a independent and exciting way!

We have our own little
maker
that can't wait to start participating in these hands on creative camps.  It's hard to believe next year he'll be 7. SEVEN!  
Making mental note of these local summer camps
.
Boys and girls ages 7 to 14 from beginners to master level learn all about building, coding, and designing.  These self paced camps are offered June, July and August.  It looks like they might even offer a few spring camps as well.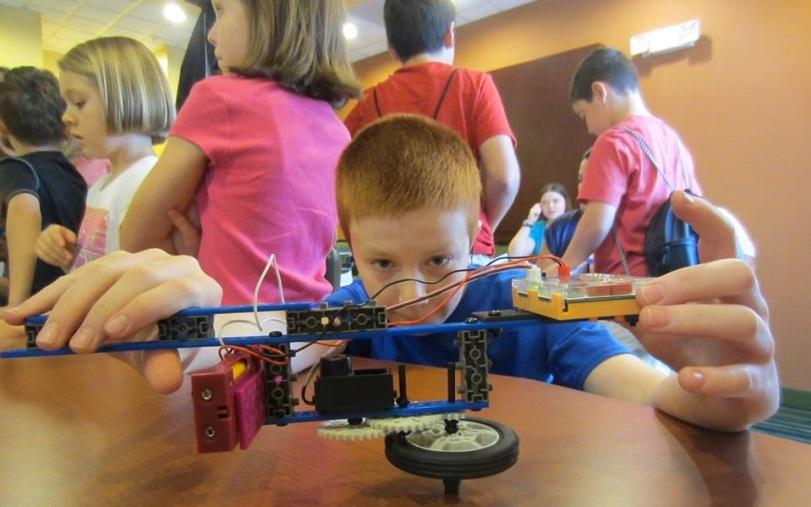 ROBOTS-4-U Summer Camps:
5 Days – Monday to Friday 9:00-11:30a.m. or 12:30-3:00 p.m.
1 Instructor:16 participants
Register early as camps fill up quickly!
Each Camper provided a ROBOTICS or DYNAMIC ART Kit to use during camp. Robot kits also available for purchase to take home!
Camps are offered throughout Arizona, Colorado, Florida, Georgia, Illinois, Minnesota, Nevada, Oklahoma, Texas, and Utah. Visit www.ROBOTS-4-U.com and www.dynamic-art-design.com to see dates and locations for these day camps.
ROBOTS-4-U Summer Camps are enrolling now- Where Fun, Thinking & Learning comes to Life!
SAVE
SAVE 60% Off ROBOTS-4-U Summer Camp with Code: TEX1660M15 Expires 3/31
For The Current Robots-4-U Camp Special Offer Click here.

Disclosure: Eclectic Momsense has partnered with US Family Guide to offer this discount code for Robots-4-U.  We are in no way affiliated or endorse with the camp.