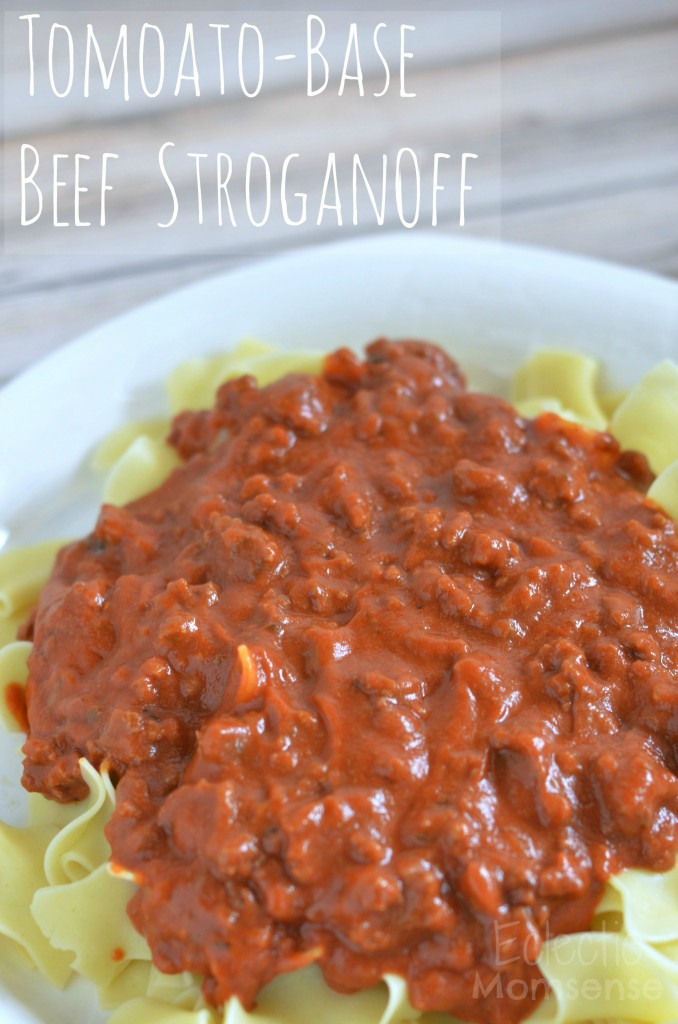 My parents cleared out their home a while back, and we were the lucky recipients of several old cookbooks.  I've managed to find a few good recipes our family enjoys.  It's amazing how unappetizing food looked in 70's cookbooks.  A family favorite is speedy beef stroganoff.  We've modified the original recipe a bit to meet our tastes.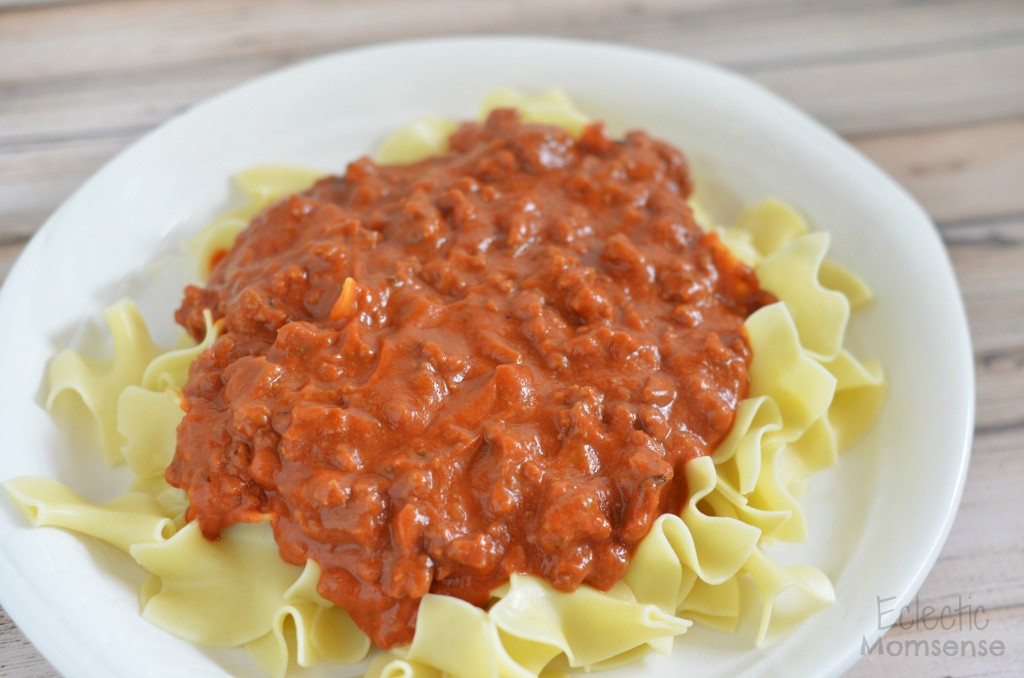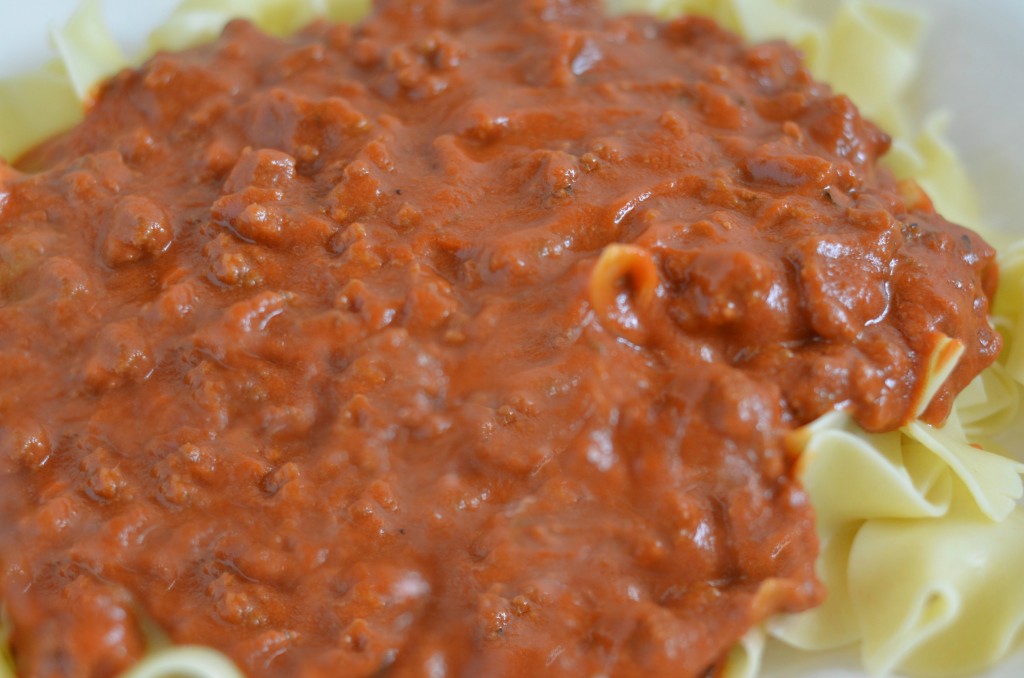 Speedy Beef Stroganoff
A delicious quick fix meal. Delicious beef stroganoff over egg noodles.
Ingredients
1 lb. ground beef
¼ tsp. each basil, oregano, garlic powder
½ tbsp. dried chopped onion
2 tbsp. flour
1 tbsp. vinegar
1 can beef consommé
1 can tomato paste
½ c. sour cream
Directions
Brown ground beef in frying pan.
Mix cooked meat with basil, oregano, garlic powder, and onion.
Sprinkle mixture with flour and vinegar, mix.
Add tomato paste and consommé; cover and simmer 10 minutes.
Remove from heat. Stir in sour cream.
Serve over egg noodles.
Nutrition Information
Serving size:
4
Calories:
333
Fat:
20g
Saturated fat:
9g
Unsaturated fat:
9g
Trans fat:
1g
Carbohydrates:
13g
Sugar:
6g
Sodium:
493mg
Fiber:
2g
Protein:
26g
Cholesterol:
85mg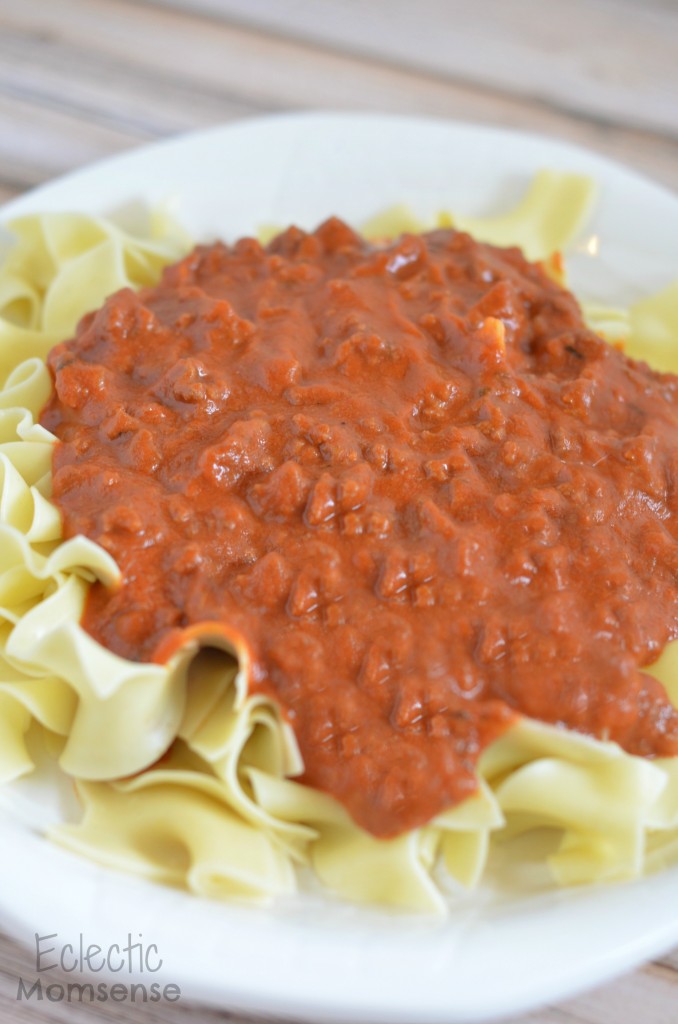 Pin for later!