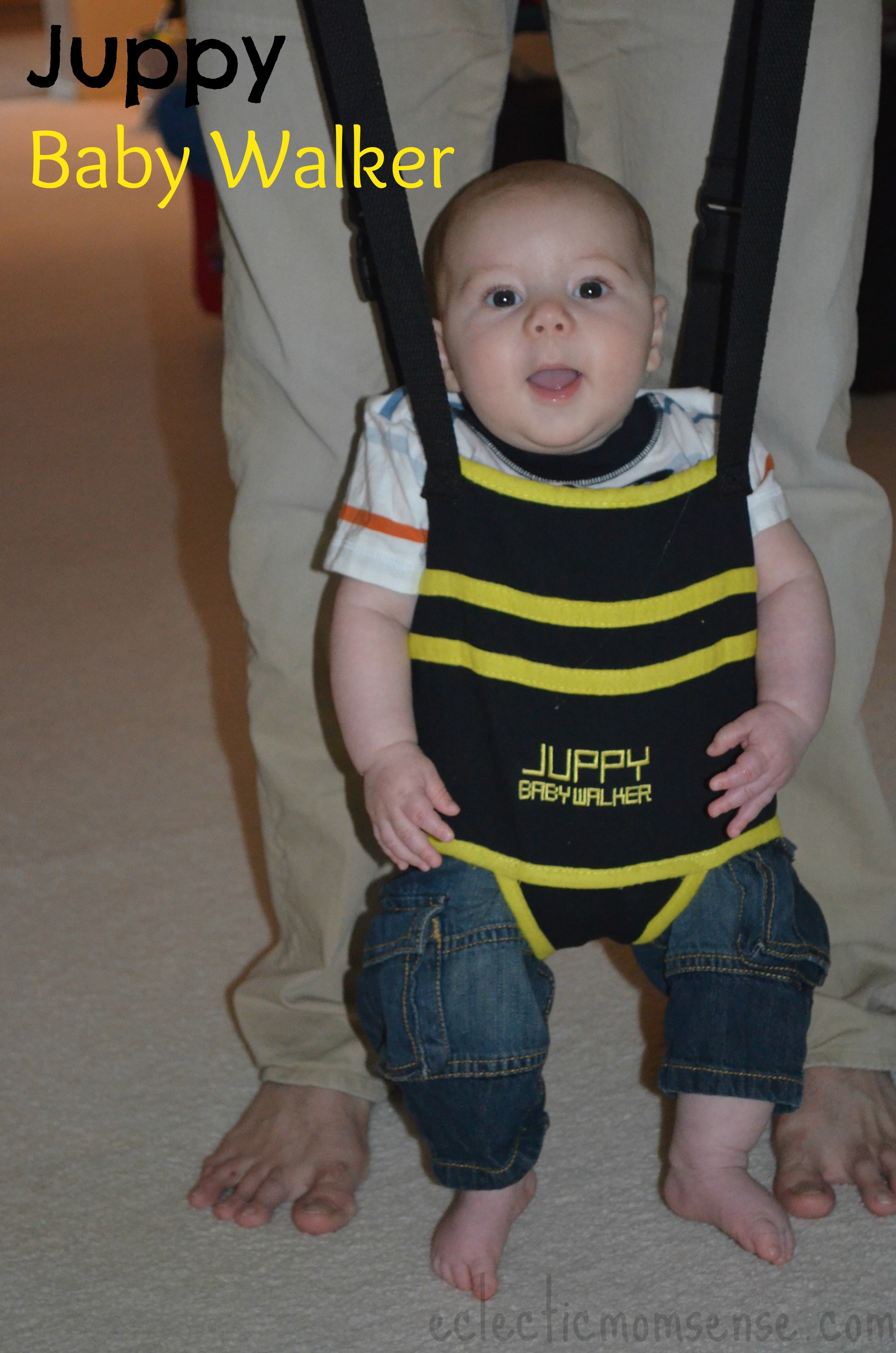 Well my littlest man is fast on his way to walking. Okay he's not sitting up on his own or rolling over yet, but our lil Bubba has some killer leg strength. He just might be one of those kids that skips some milestones and goes straight to crawling or walking. I say the poor little guy has so much junk in his trunk (major thighs too) that he just can't roll over. Don't you just love a squishy baby?
I've been spending a lot of time reminiscing about my eldest and browsing old pictures and peaking at his baby book. I'm trying my best not to compare the two boys; it's fun though to see what our biggest boy was doing at this same age. I found these gems from our trip to California. Of course he decided Disneyland and the Environmental Nature Center was where he was ready to cruise. He had been playing with the idea of walking for months, but is a very cautious boy. When he did master walking it was just a day after returning from this trip and he was steady on his feet from all the practicing.
There's an ongoing theme in these pictures. Do you see it? The common hunched posture. My back was killing me, not from a day at Disneyland, but from helping my little guy explore. Once he figured he could be mobile, with assistance, he did not want the stroller. And what about Aiden's stance in most of the shots? Arms stretched above his head, that can't be comfy.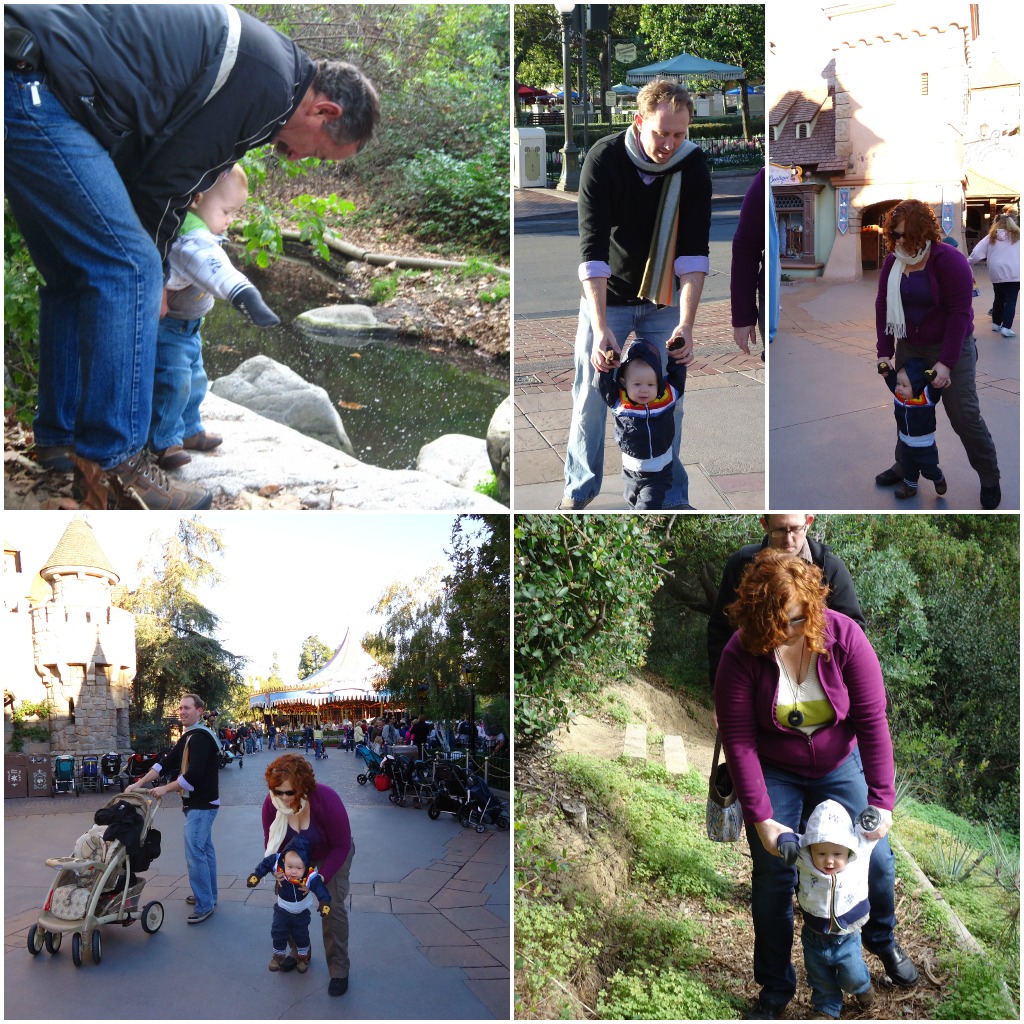 The Juppy Baby Walker eliminates both these problems. Notice how baby is fully supported. Mom is in a natural standing position with arms at a comfortable 90 degrees.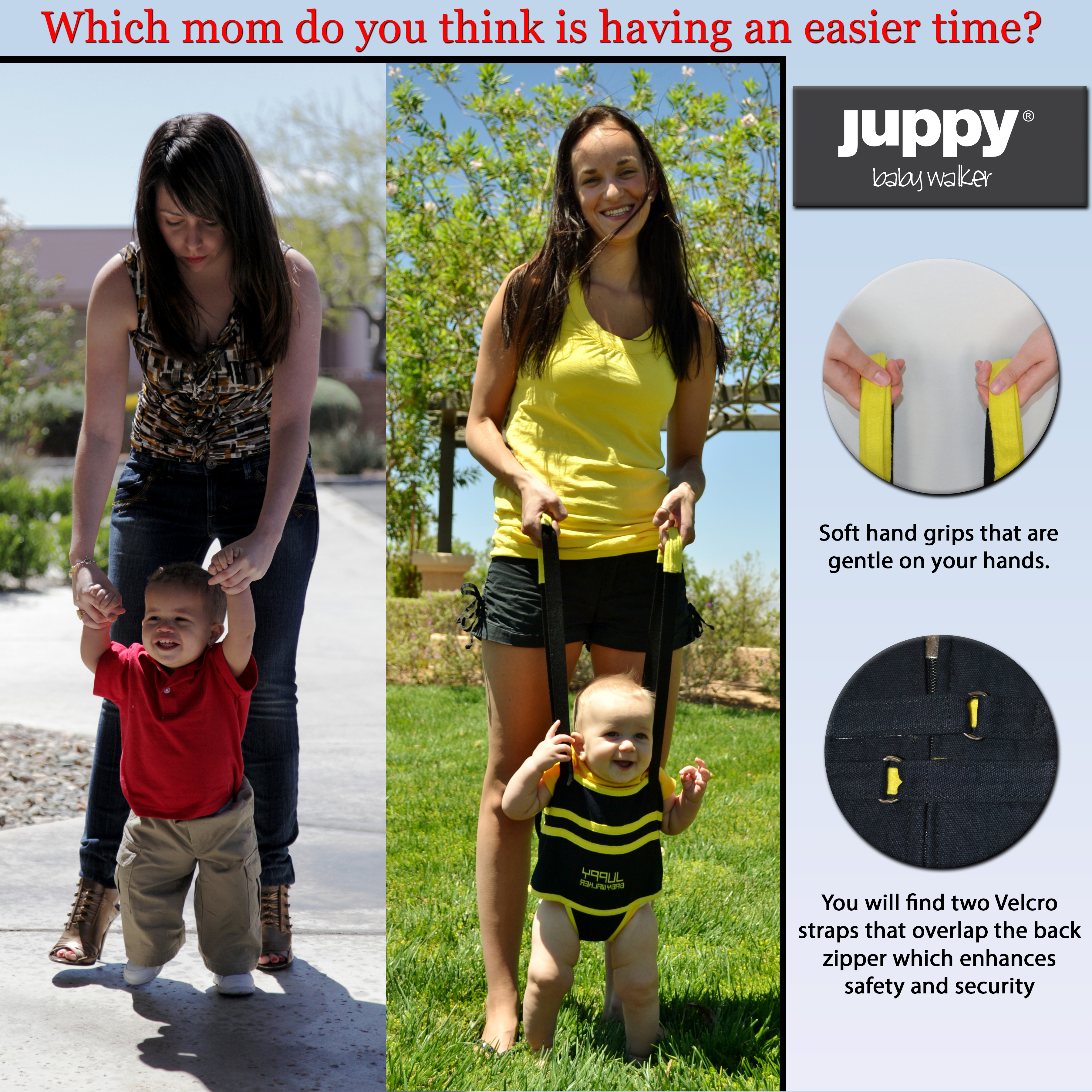 What I like:
Safety closure with zipper and two overlapping velcro straps.
Soft sueded cotton material.
Adjustable straps to accommodate any height.
Comfortably and safely assist baby with learning to walk.
Now it's your turn. Build confidence in your baby and teach them balance while maintaing your natural posture. Enter for your chance to win a Juppy in your choice of color and optional embroidery.
Find Juppy on Facebook and Twitter.
I received one or more of the products mentioned above for free using Tomoson.com. Regardless, I only recommend products or services I use personally and believe will be good for my readers.